Are Harry and Meghan bound for Mosman? Mounting speculation Royal Tour will include Taronga Zoo.
Prince Harry and wife Meghan are all set for their first official royal tour, with Kensington Palace confirming the loved-up pair will be in the Pacific for 16 days next month, scheduled around the Invictus Games.
The Duke and Duchess of Sussex will spend most of their time in Australia; with Melbourne, Dubbo and Fraser Island all rolling out the red carpet – but it's Sydneysiders who will host the Royals for five days, and there's a strong chance a day trip to Mosman is on the cards, according to local sources.
It's speculated that Harry and Meghan will visit Taronga Zoo at some stage during their Sydney trip, to meet the baby koalas named after the newlyweds, in celebration of their May 19th marriage.
The marsupials are due to emerge from their mother's pouches, to coincide with the Royal Tour.
While Taronga Zoo has told Mosman Collective it is "not aware" of any confirmed plans for Prince Harry and Meghan Markle to visit the koalas, a number of local sources say a formal invitation has been sent to Kensington Palace, with the Zoo "just waiting on confirmation"
"It would make sense for the Duke and Duchess of Sussex to visit the Zoo while in Sydney," the source told us.
"The Royal family has long had an appreciation for the conservation efforts by Zoo – and it would be a perfect opportunity for them to see the new conservation immersion classrooms at the Taronga Institute.
"The only question seems to be if Harry and Meghan are going to visit the zoo in Dubbo – or Mosman."
The Royal family are no strangers to the lower north shore, with Queen Elizabeth and Prince Philip thrilling thousands who lined the streets in February 1954, on a fleeting visit to Georges Heights and HMAS Penguin.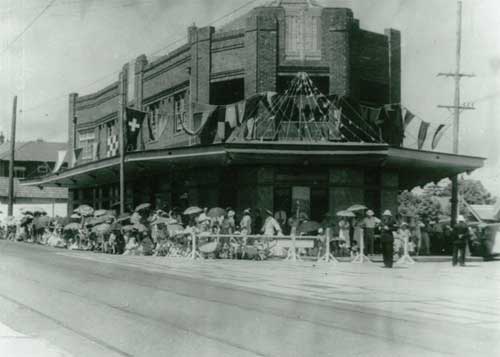 Military Rd shops were draped in festive red, white and blue as Her Majesty drove through Mosman village and down Middle Head Rd on the scorching afternoon, with author Gavin Souter describing a suburb gripped by a "loyal frenzy".
"Houses were decorated with flags and bunting, and footpaths beside the Royal progress were crowded with cheering thousands," he says in his book, Mosman: A History.
"At Georges Heights the Queen and Duke spent a few minutes with the 1st Field Regiment, before continuing down to Penguin.
"At the entry to Commonwealth land on Middle Head, the cavalcade drove under a floral arch erected by the Mosman Home Gardeners and Orchid Society. Two hundred willing workers wired about two tonnes of flowers to the Crown arch and side wings."
Four years later, in 1958, the Queen Mother also visited HMAS Penguin, with 500,000 people lining the route from the city to Mosman, before the Royal Barge transported her across the heads, and onto Manly.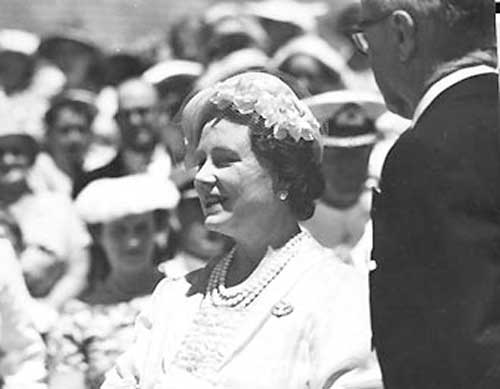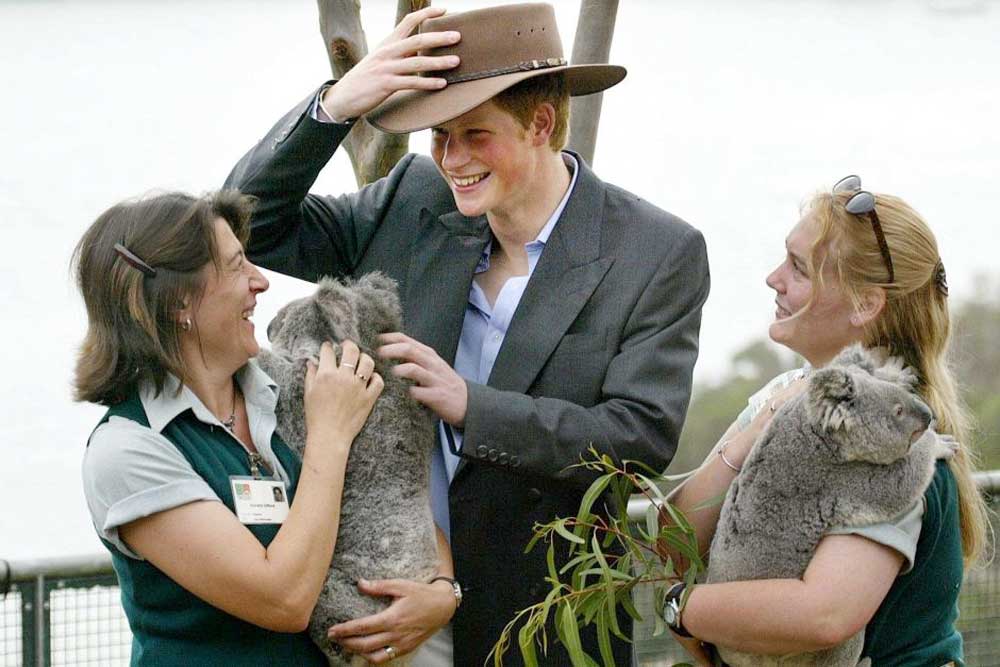 In 2003, Prince Harry visited Taronga Zoo on his first day in Australia, during a three-month trip as part of his gap year.
In front of a spectacular Sydney backdrop, the then 19-year-old held his only public photo opportunity, with an echidna and a koala, before heading to Tooloombilla, a 16,000 hectare cattle property in outback Queensland, where he learned to jackeroo.
The last time Mosman played host to the Royal family was in 2014, when the Duke and Duchess of Cambridge took their baby, Prince George, to Taronga Zoo for the opening of the Bilby Enclosure in honour of the young Prince.
Dressed in dark blue shorts, a striped blue-collared shirt, dark socks and shoes, it was Prince George's first official engagement, and he totally stole the show.
A spokesperson for Mosman Mayor Carolyn Corrigan said she could not confirm any details of a possible local Royal visit, but "it would be a great privilege to welcome the Duke and Duchess of Sussex on behalf of Council and our residents to Mosman."
Get The Latest News!
Don't miss our top stories delivered FREE each Friday.