Food News: Epic Steakhouse coming to North Sydney from the Lou Lou Bistro team this Spring.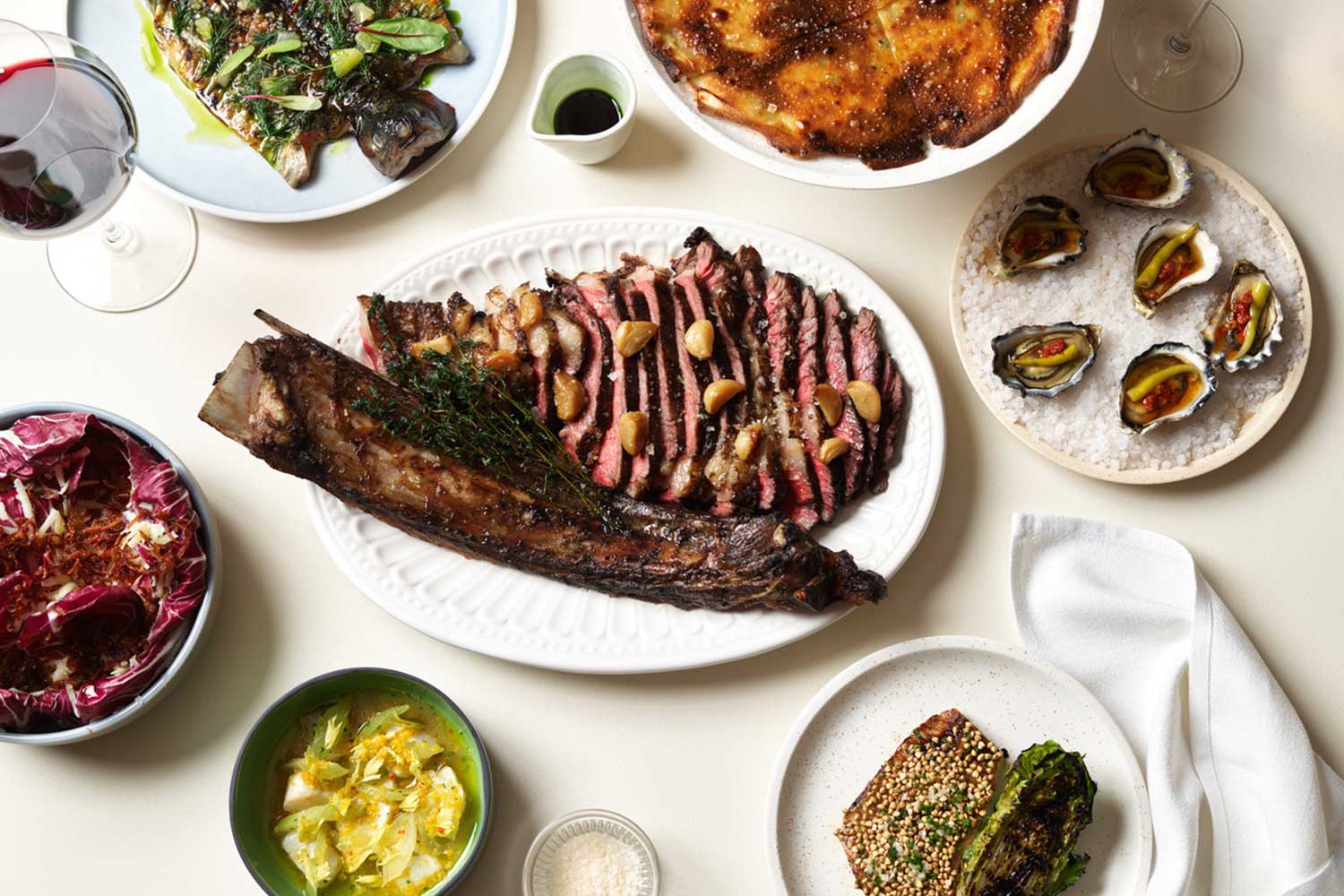 Local diners heading into CBD for a sirloin fix can forget about travelling over the bridge, with a top-notch steakhouse set to open in North Sydney next month.
Fire, wood and charcoal are at the heart of Poetica, a refined bar and grill welcoming customers from September 1 with chef Connor Hartley-Simpson at the helm.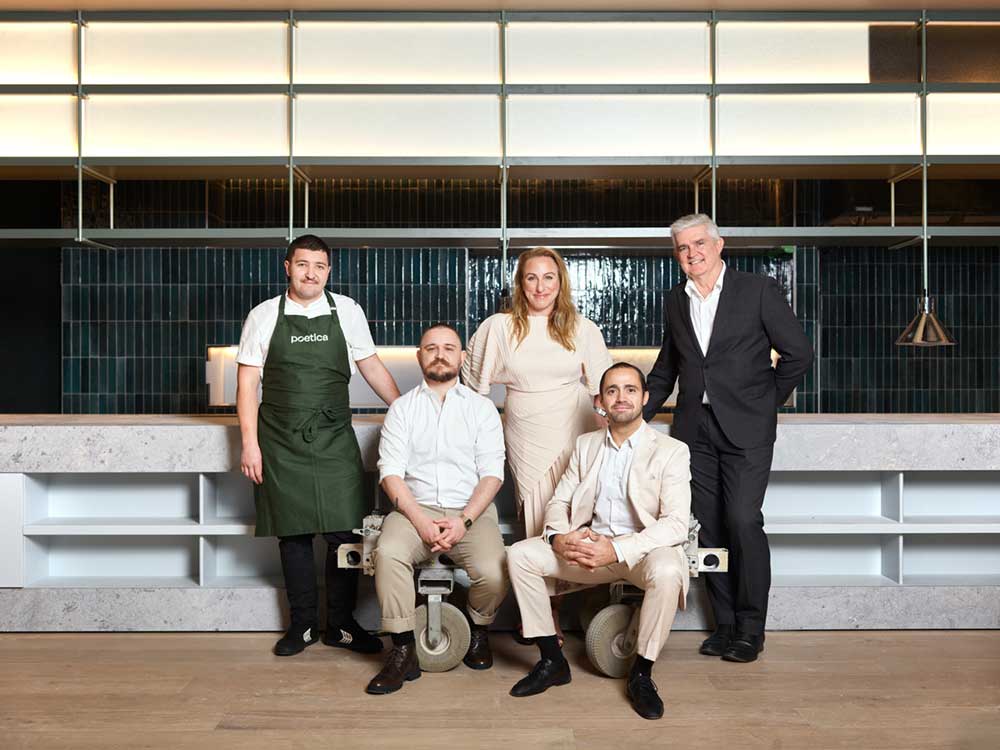 The 120-seat restaurant, with a stylish bar and outdoor spaces, is located at 1 Denison St.
"In the kitchen, we're focusing on using incredible local produce, dry-ageing in-house, cooking with either charcoal or wood where it works, pickling and fermenting to play around with flavours, and letting the produce be the hero," Hartley-Simpson told Mosman Collective this week.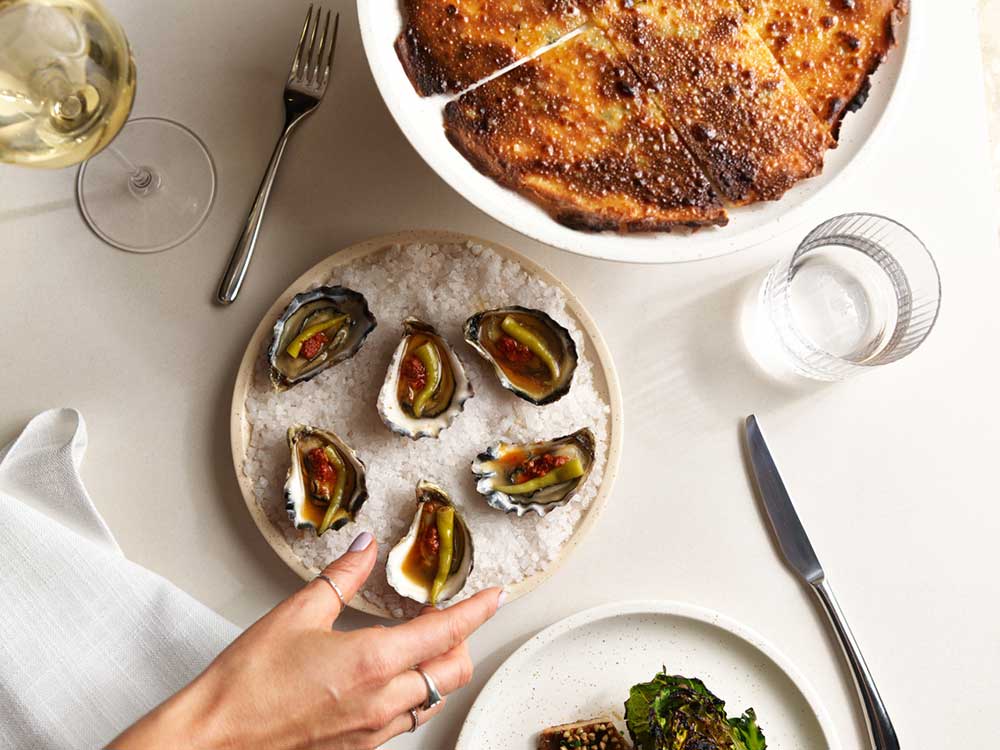 Along one side of the spectacular interior space is an impressive 700-bottle wine wall, glass-fronted dry-ageing cabinets and a 15-metre-long open kitchen with a Josper charcoal oven and wood-burning hearth.
This faces floor-to-ceiling glass windows and doors, opening out to four intimate terraces and an adjoining 40-person bar set to be the perfect afternoon destination for North Sydney workers.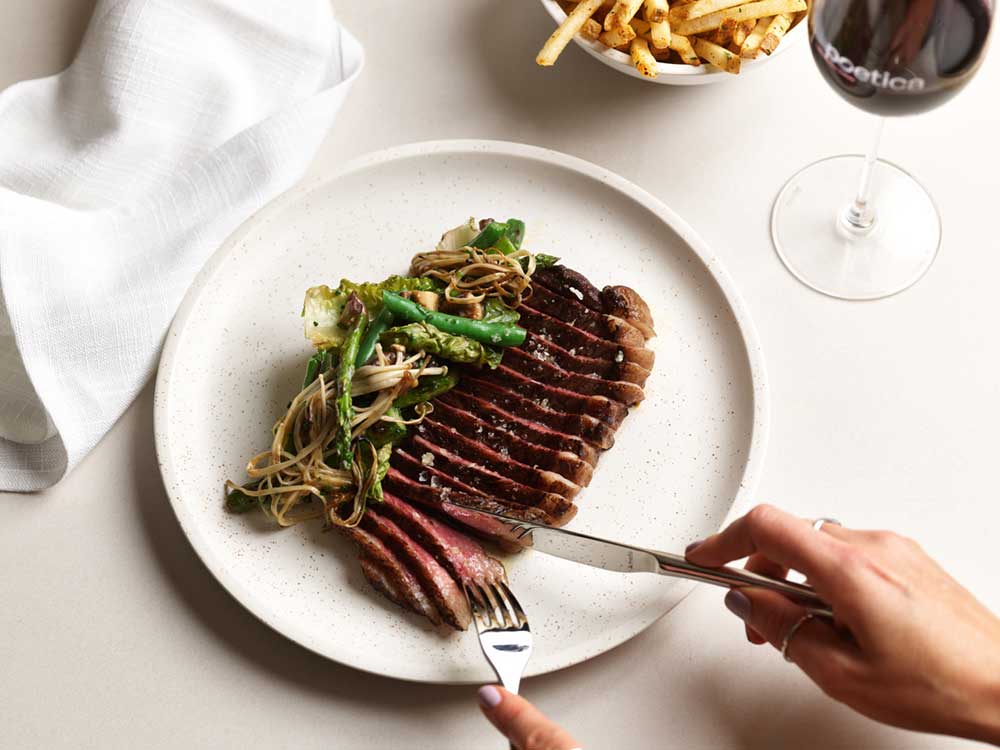 The restaurant menu begins with ten raw and cooked starters, including Sydney rock oysters with a twist. At Poetica, these salty delicacies can be enhanced with hot beef fat melted on top in a technique called 'flambadou' and then topped with nduja and Guindilla peppers.
Get The Latest News!
Don't miss our top stories delivered FREE each Friday.
If smoky, slow-cooked big meats are your thing, you can look forward to an ever-changing range of whole sirloins, T-bones and tomahawks on the sharing-based menu, with a range of lighter options offered if steak isn't your thing.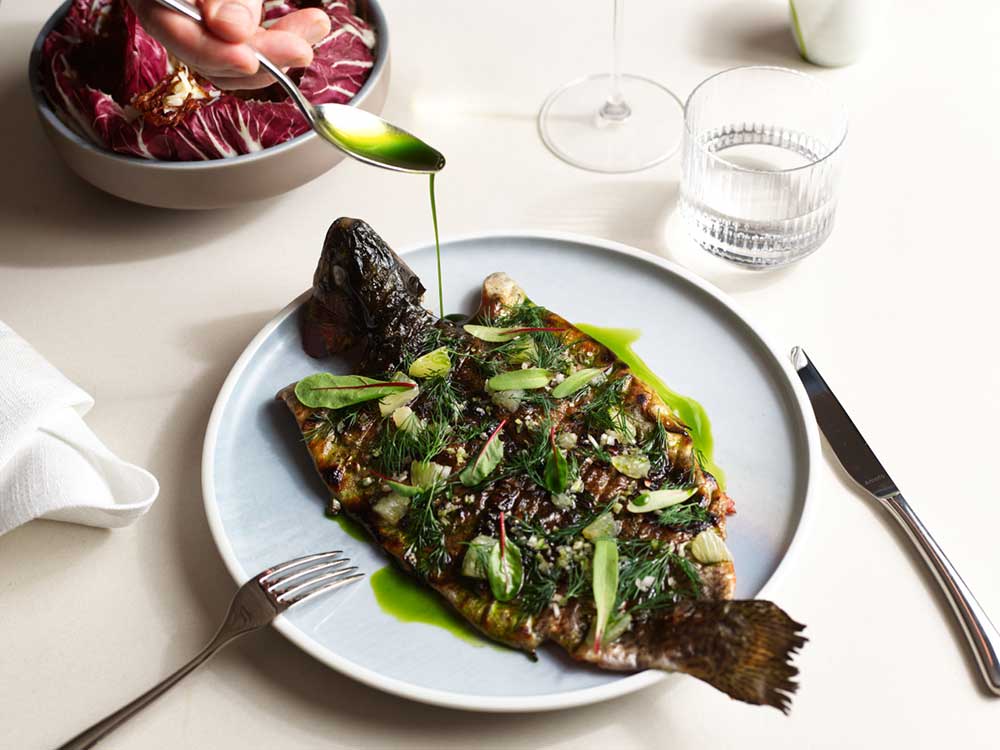 "There's swordfish, dry-aged on the bone for around seven days, that sits above the fire slowly cooking until the last minute when it gets a flash on the hot grill to caramelise," Hartley-Simpson says, "served with a buttery roasted fish sauce that is poured tableside."
Elsewhere, you'll find a rainbow trout, butterflied, cured and then grilled directly over the wood to crisp the skin, and a slow-cooked pork jowl in a black garlic and honey glaze.
The Poetica team is led by Mathieu Mozziconacci (Loulou Bistro; Felix; Mr Wong) as General Manager, with Angela Gallo (Totti's Rozelle; Merivale events; Mr Wong) as Restaurant Manager. Head Sommelier Michael Block (Buon Ricordo; Gastro Park; The Bridge Room) brings more than 30 years of restaurant experience with him. While former Barbershop and Rockpool Bar & Grill Perth alumni, Kieran Lee, heads up the bar experience as Bar Manager.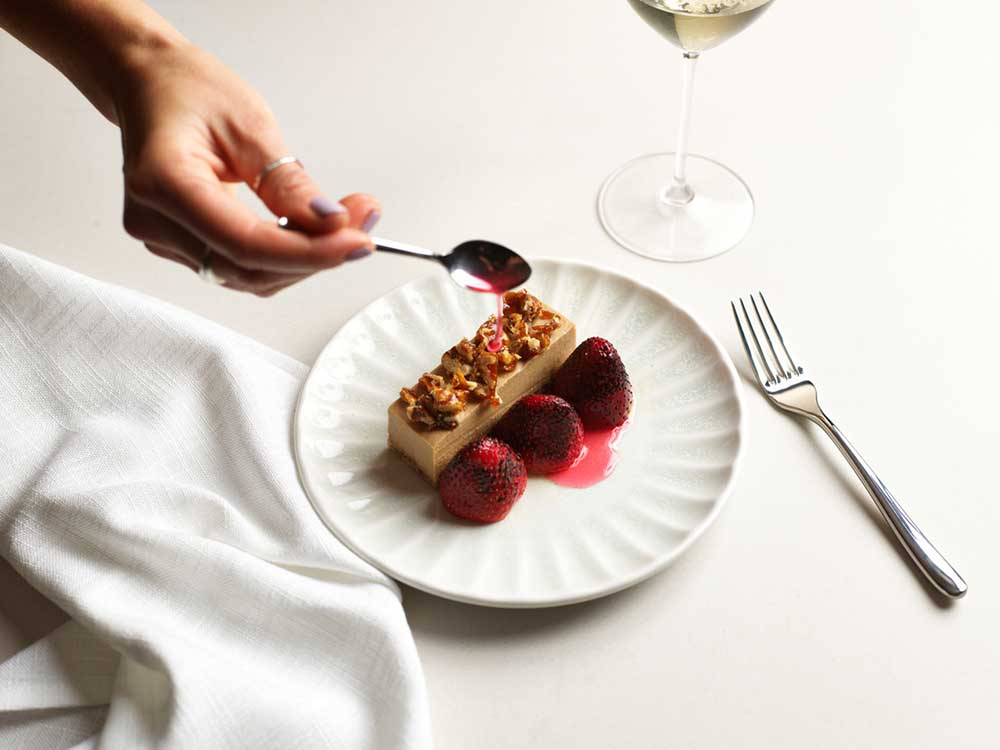 Poetica is the latest venue by hospitality specialists Etymon Projects, the group behind The Charles Grand Brasserie & Bar; Loulou Bistro, Boulangerie & Traiteur; and sophisticated late-night lounge bar, Tiva.
Poetica will open at 1 Denison Street, North Sydney, on Friday, September 1. The restaurant will be open for lunch and dinner Tuesday–Saturday and the bar will be open from 12pm–late Tuesday–Saturday.
Get The Latest News!
Don't miss our top stories delivered FREE each Friday.