Mosman Good Samaritan Shirley Beaumont-Owles named North Shore Volunteer of the Year.
Mosman local Shirley Beaumont-Owles has been named North Shore Volunteer of the Year and Senior Volunteer of the Year for her outstanding contribution to the community.
The long-time resident has notched up 1000 volunteer hours for the Dress for Success charity, an organisation helping women achieve economic independence by providing a network of support, professional clothing and development tools.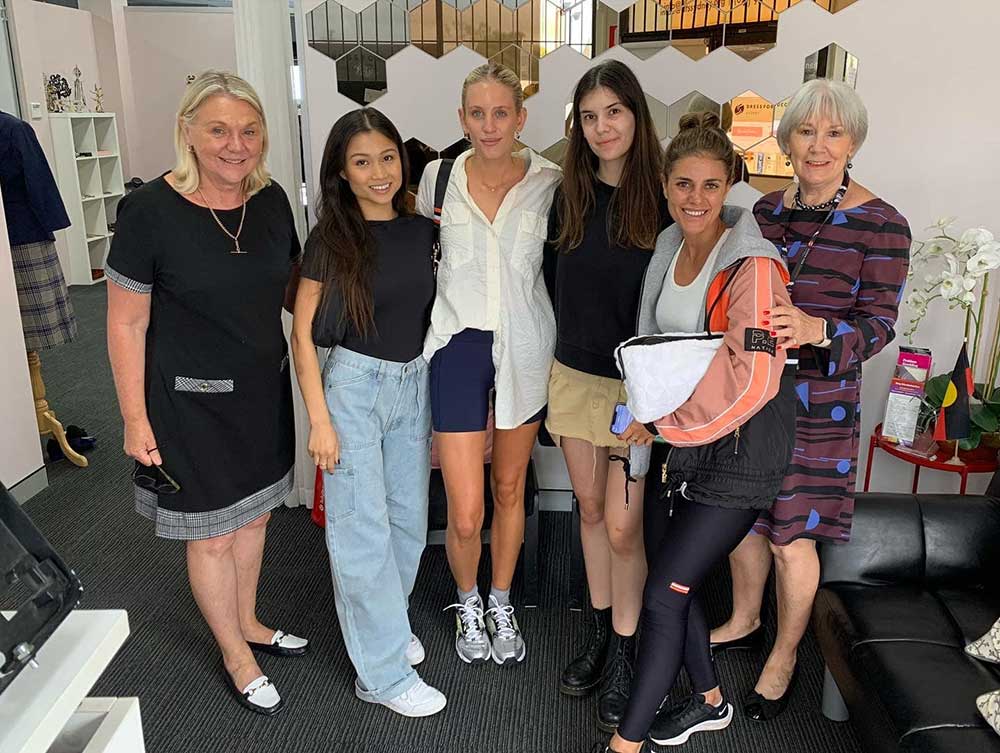 "I didn't expect it at all, I was absolutely gobsmacked," Shirley told Mosman Collective, "I was very emotional, and when they asked me to speak, I got a bit choked up."
"Volunteering certainly adds value to my life, and it's an honour to work with women who are looking for employment.
"I think all the other volunteers I work with should get this award, they're all fantastic women, and we work so hard."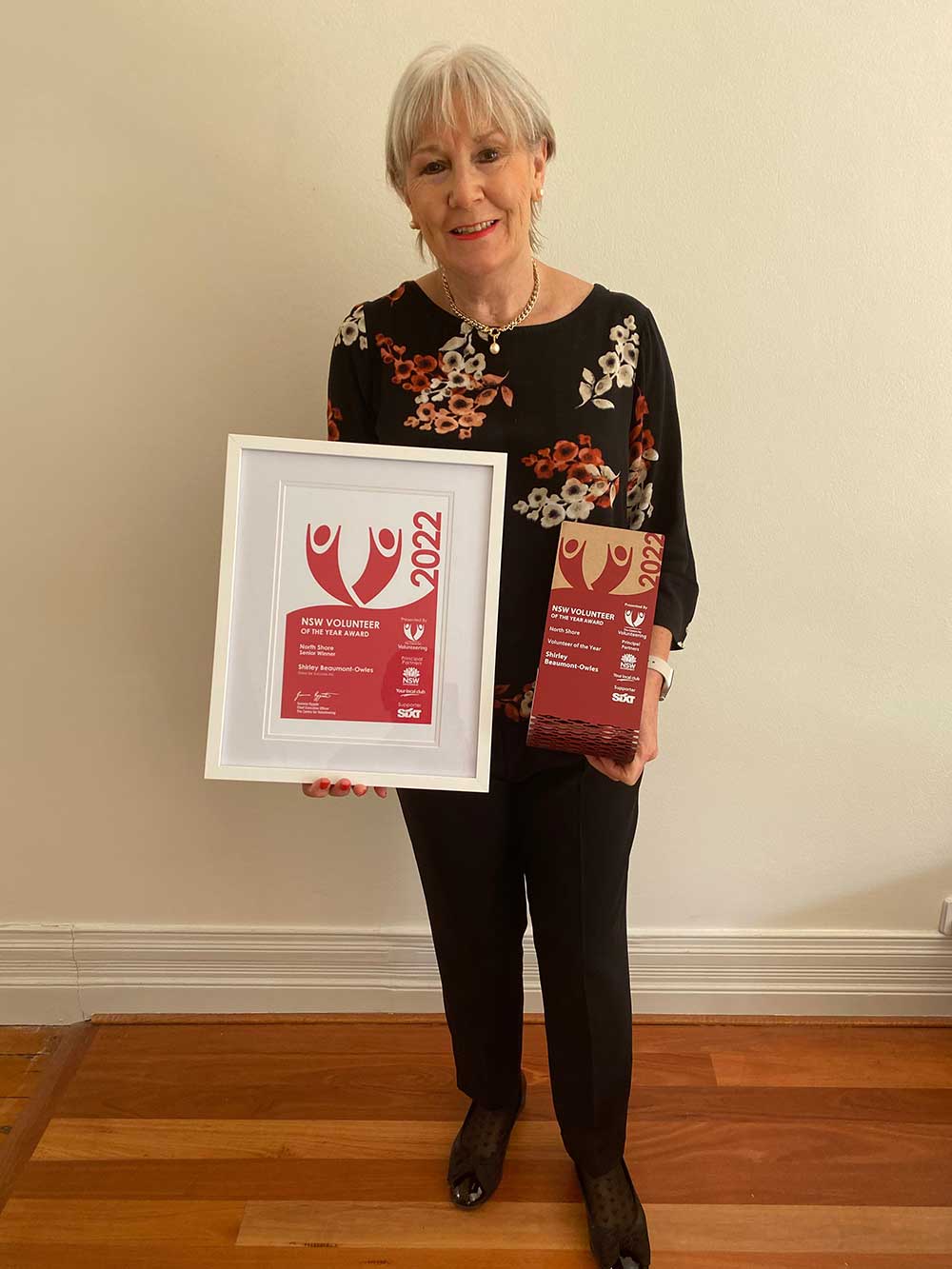 Ms Beaumont-Owles has dedicated six years to styling more than 300 clients in the Dress for Success Marrickville boutique and showroom.
She is grateful she can use her passion for fashion to improve the employability of women looking to enter the workforce.
"I styled a lady not long ago who slept on the trains for a year and the boots she owned had holes in them," Shirley said.
"She kept her bag of work clothes at a 7-Eleven, and she got a job as a lollipop lady. She was just stoked.
"The value of being a volunteer is you get to see a smile on women's faces when they come in with pretty basic clothing and no idea of how to style themselves and walk out feeling fantastic with a bag full of goodies."
Shirley has worked with women from many different backgrounds including female prisoners, domestic violence victims, and most recently refugees from Syria and Ukraine.
"We have also sent an awful lot of clothes to bushfire and flood victims," she said.
"Dress for Success has everything you need in a wardrobe. We have underwear, jackets, jewellery, accessories, shoes and handbags so we can dress our clients for an interview.
"If they succeed in the interview, we then give them a week's worth of clothes to mix and match."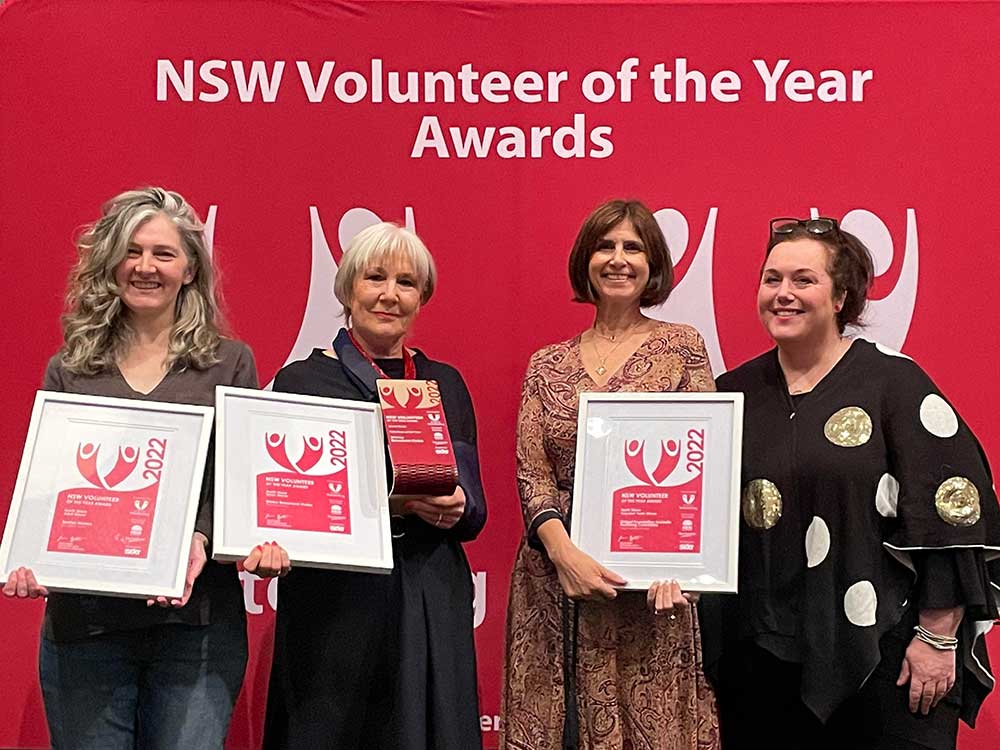 The support from Dress for Success ranges beyond just clothing. The organisation run workshops like practice interviews, CV writing and creating a LinkedIn profile to ensure their clients are industry ready.
The special awards ceremony for the nominated volunteers was held in North Sydney by The Centre of Volunteering in partnership with the NSW Government and ClubsNSW.
Get The Latest News!
Don't miss our top stories delivered FREE each Friday.