The story of an old pool on "unusable" Mosman land that was transformed into Australia's most spectacular home.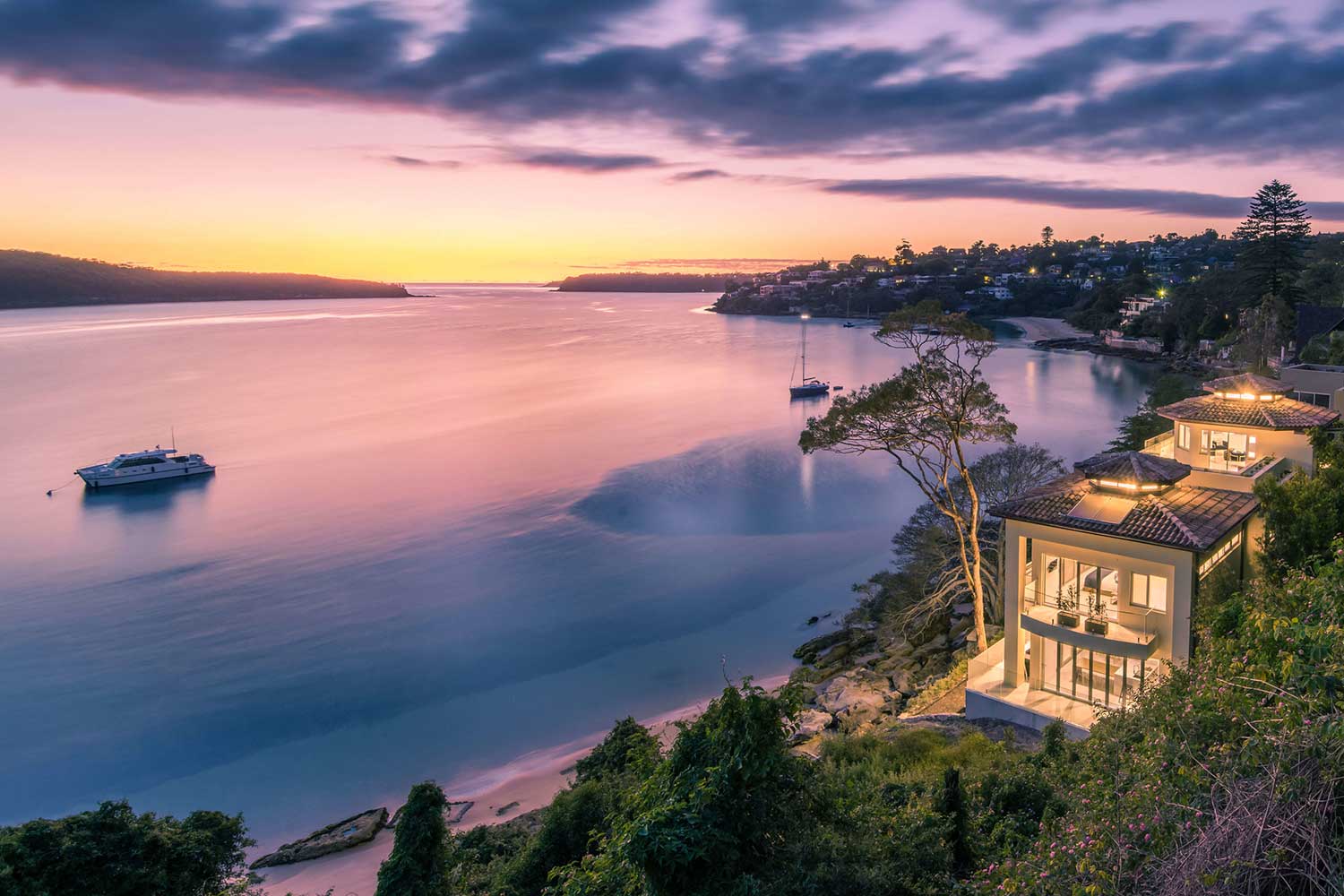 A controversial Mosman home, 15 years in the making, has defied all odds to win a prestigious international property award. Its proud owners, Robert and Leonie Klaric, invited Anna Usher around for a private tour of their very own utopia.
It's one of those perfect Sydney mornings, when I step barefoot, onto the golden sands of a secluded private beach.
The sun has already filled the sky with a warm glow and a majestic Moreton Bay fig frames the turquoise panorama that lies ahead. For a moment, it really feels like I could be on an idyllic island, somewhere in the Mediterranean.
But I'm not.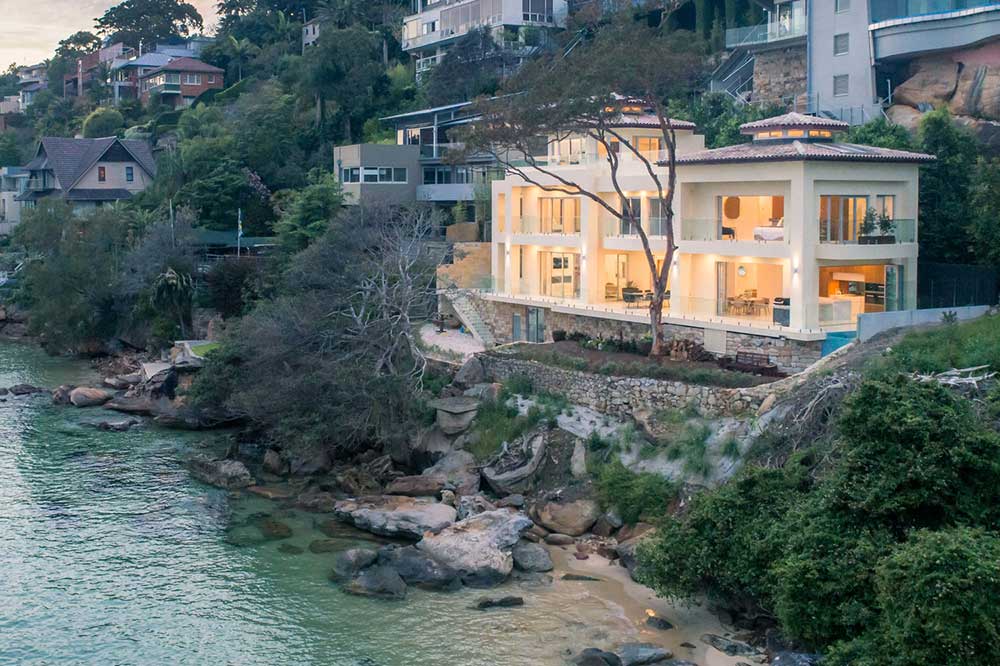 This breathtaking estate – 15 years in the making – is known as "Villa Aqua"; a majestic Mosman masterpiece that has defied every conceivable engineering and construction boundary, officially recognised as the Best Residential Property in Australia at the 2019 International Property Awards.
"We wake up every morning and have to pinch ourselves," home owner Rob Klaric tells me from the shoreline of his very own Utopia, "it's more than just a beautiful place to live, in a stunning location – it's a real family home."
An incredible example of architectural innovation and daring, Villa Aqua challenges the very notion of how we should live.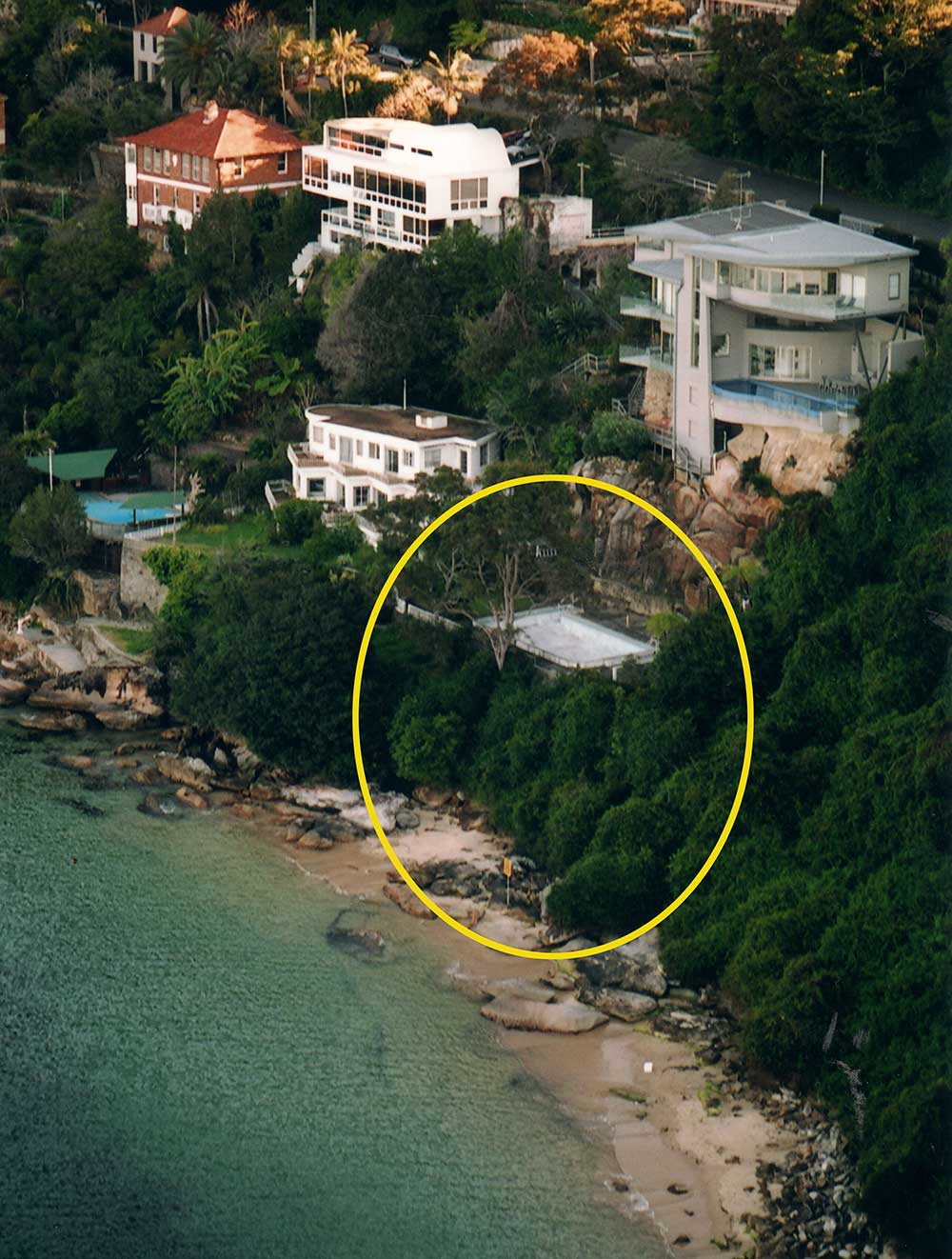 More than bricks and mortar, it's an awe-inspiring 'Superhouse' delivering a 360-degree completeness of form, on a block of land once described by construction experts as "absolutely un-useable."
People didn't ever believe that we would be able to build on this site – even one Town Planner said it couldn't be done," Rob says, "but for a wog like me who comes from the other side of the tracks, I don't give up easily."
Robert Klaric's rise from the western suburbs, to the glittering shores of Sydney Harbour, is a story of unfailing self-belief, a relentless work ethic – and steadfast determination.
The son of hard working, non-English speaking migrants, Rob freely admits he was an academic failure at school, who had an insatiable passion for football – and real estate.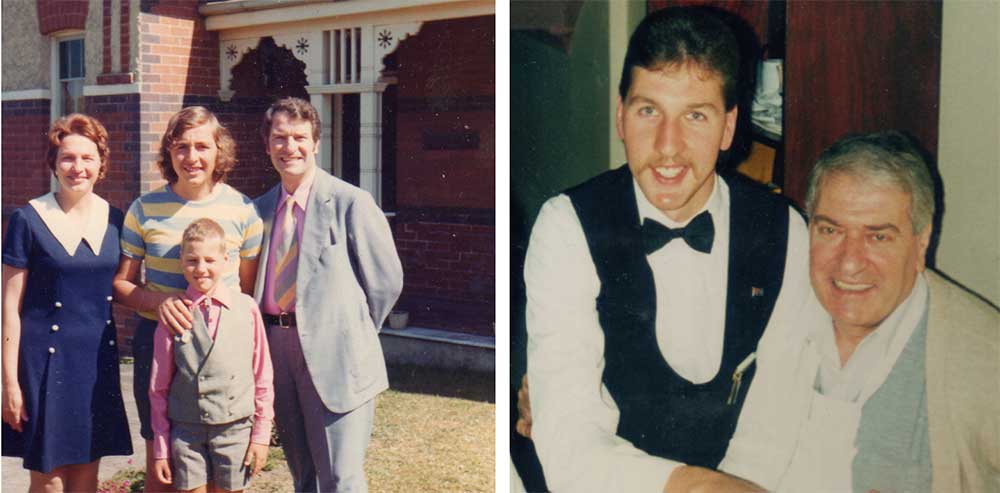 For the past 30-years, Rob has been better known as "The Property Expert"; a regular face in the media, who rose to fame after negotiating the spectacular sale of his real estate business to McGrath in 2011.
"My old man was a Croat, but he taught me the most valuable life lesson of all," Rob says, "you have to make your own luck in life, you have to take many risks, work hard – and never let anyone steal your dreams."
It was September 2003 when Rob and wife Leonie rolled the dice and threw caution to the wind, literally buying a derelict swimming pool perched at the bottom of a steep cliff on Parriwi Rd, accessible only by a rugged pathway and 120 steps.
"We couldn't afford a house in Mosman, so we bought a virgin block of land with an old concrete pool on its own title," Leonie laughs, "people thought we were absolutely stark raving mad; and in hindsight we probably were."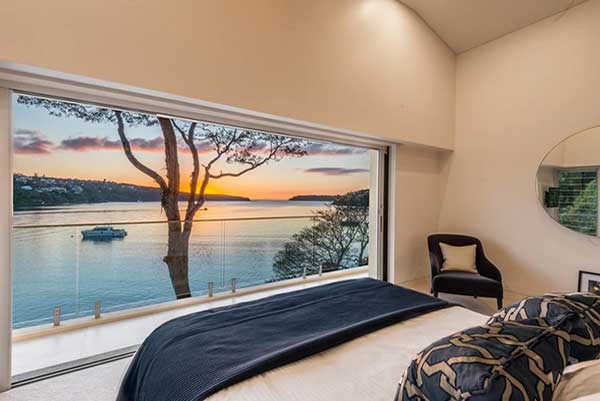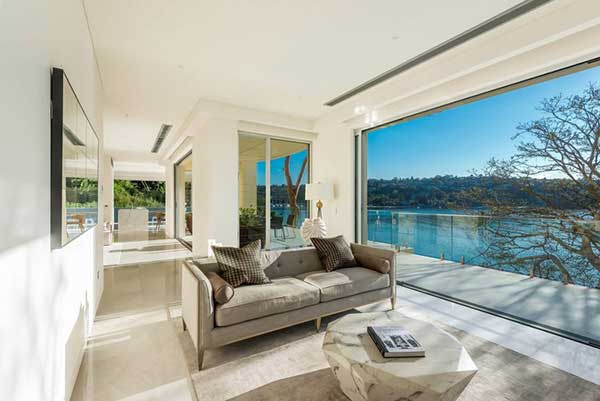 With everything against them, including a death-defying 45-degree slope from street level, visionary Rob wanted to create a world class residence.
"I had a dream of building the most sophisticated luxury villa in Australia," he says, "and it turns out that the easy part was buying our own beachfront land, with the best views in Sydney.
"The problem that we didn't ever anticipate, was finding a way to get DA approvals to build and construct the house."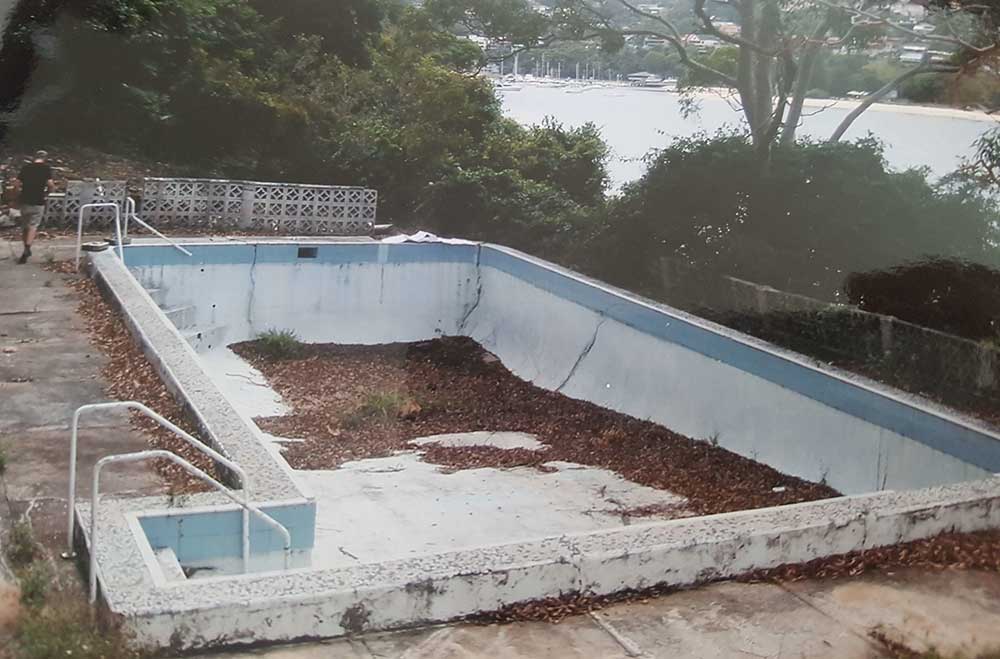 With no vehicle or waterfront access to the land – and no services, the Klaric's only solution was to purchase – and then install – a huge tower crane on Parriwi Rd.
"That really set the cat amongst the pigeons," Rob says, "and it took six years, plus three Land and Environment Court applications, to get approval."
"Luckily, I never give up on my dreams."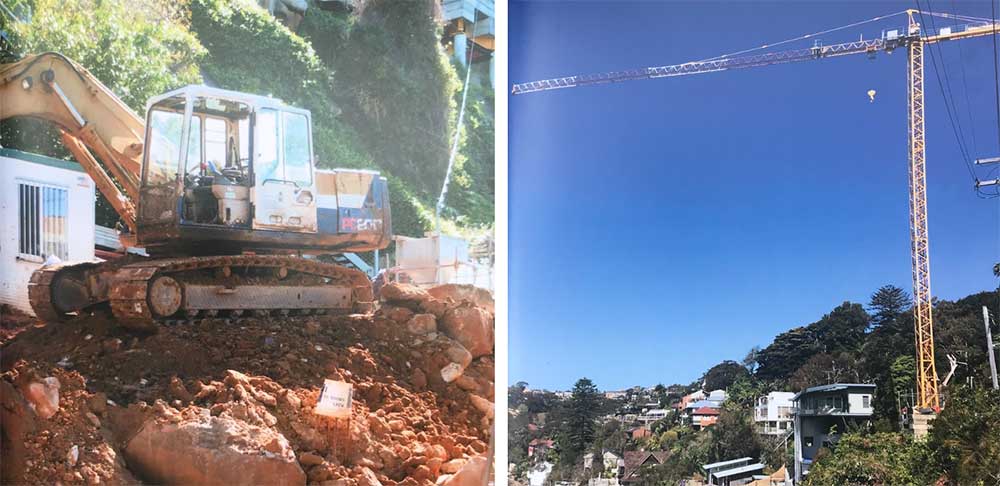 Permission for the construction of Villa Aqua wasn't formally granted until 2009 – and just when they thought the fight was over, the real work began.
Earth works, including extensive excavation, the installation of 80 concrete piers to bedrock – and the removal of soil took another three years, before the ambitious build began in earnest, in 2012
Architect Designed by the late Laurie Chiarella and Stephen Fayle (from Woodhouse and Danks), Villa Aqua slowly but surely took shape as a modern-day classic residence, offering sophisticated living over four levels.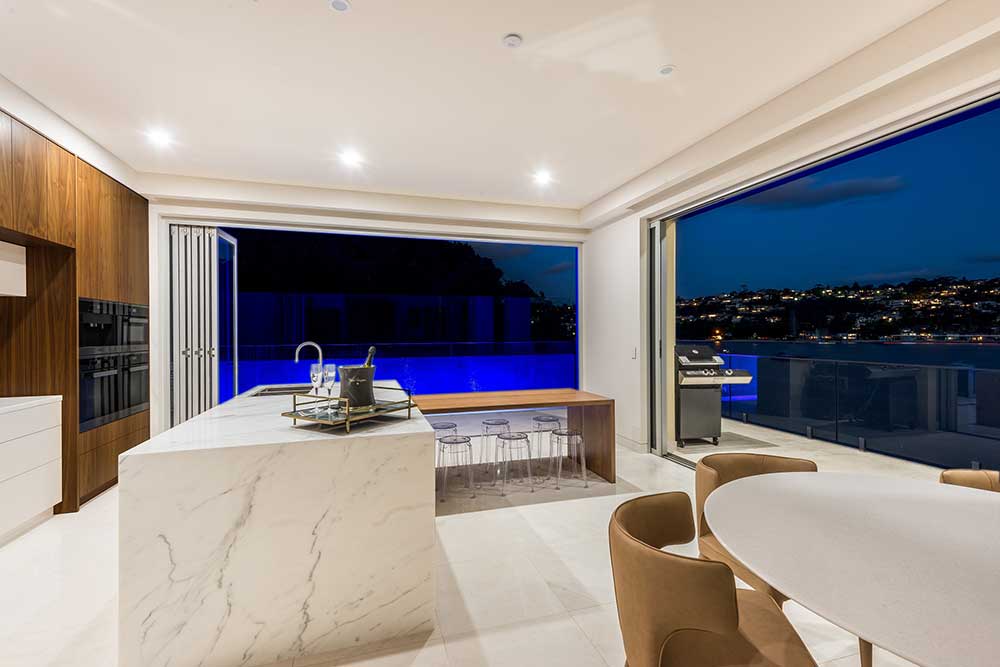 Yes, it was the most challenging construction of our careers," joint Master Builders Vili Cubelic and Stephen Mallinger tell me, "but also the most rewarding experience for everyone involved in the project."
With its unique 30 metre beach frontage, these days Villa Aqua is comfortably accessed by a cable car, that smoothly descends the 40 metres from street level, down to a spectacular waterfront palace boasting front row seats on Sydney Harbour.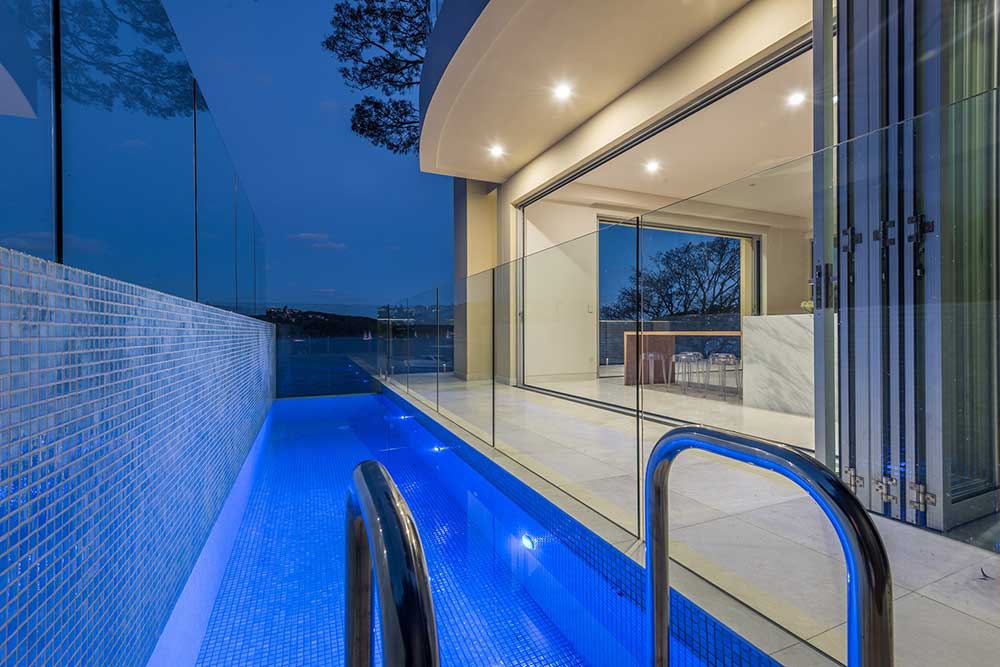 Showcasing classic Mediterranean villa design, the home has a strong emphasis on entertaining and living, with each level accessed by a bespoke Turkish marble staircase, an engineering feat in itself.
Meticulous attention to detail is what makes Villa Aqua a residence like no other, and although they won't reveal the final cost, Rob and Leonie agree their dream home is "priceless".
Entry level has been purposely designed for luxury living, and the vast open spaces provide a perfect mix of both casual entertaining and formal rooms. Naturally, there's a commercial grade, designer kitchen, with a Carrara marble island, a 1000 bottle walk-in cellar – and a glamorous infinity pool.
Four bedrooms all have American walnut cabinetry – plus Turkish marble bathrooms – but it's the Klaric's very own 'Presidential Pavilion Suite' that is beyond breathtaking, with floor to ceiling glass, a private hotel style mini bar, his and hers showers and a freestanding bath that looks out to Sydney's spectacular harbour.
"It is a beachfront home that you could never put a price tag on," Rob says, "because there's nothing else like it anywhere in the world.
"A huge part of our married life has gone into creating our dream home and after everything I've put her through, it's a miracle Leonie is still with me," Rob says with a cheeky smile.
"I could never have taken on – or achieved – this massive project without Leonie's love, support and faith in me.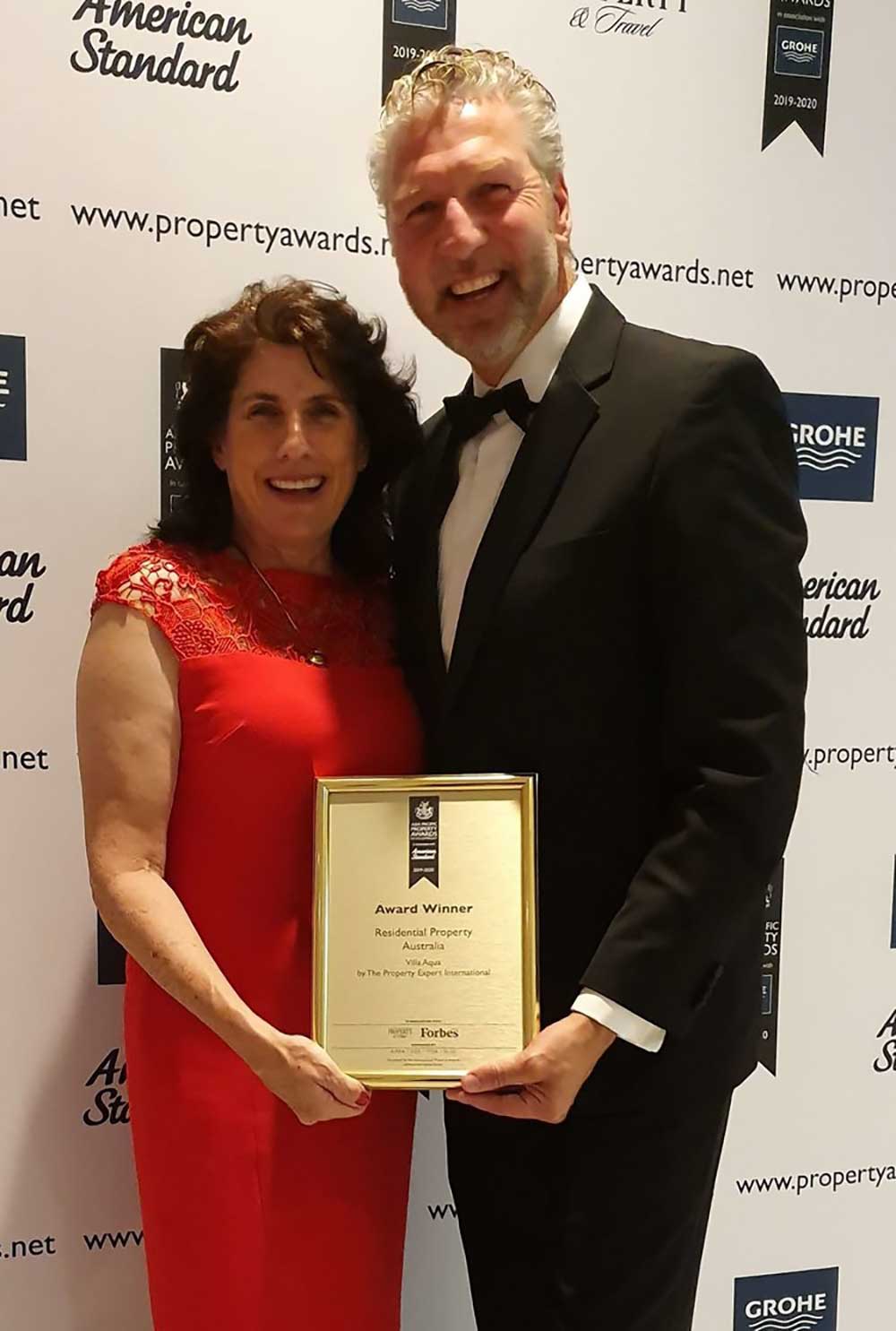 "The reality is that without my wife, nothing would ever have been possible and I don't have the words to express the gratitude she truly deserves."
Standing on the terrace, with an ocean of tranquil, turquoise water stretched out before them, Rob and Leonie Klaric share a smile as they take in their incredible view.
"Not bad for the son of a refugee from the other side of the tracks," he says.
Not bad indeed.
Get The Latest News!
Don't miss our top stories delivered FREE each Friday.