Me Gal: Taronga's elegant restaurant with epic harbour views is a "top tier" dining experience.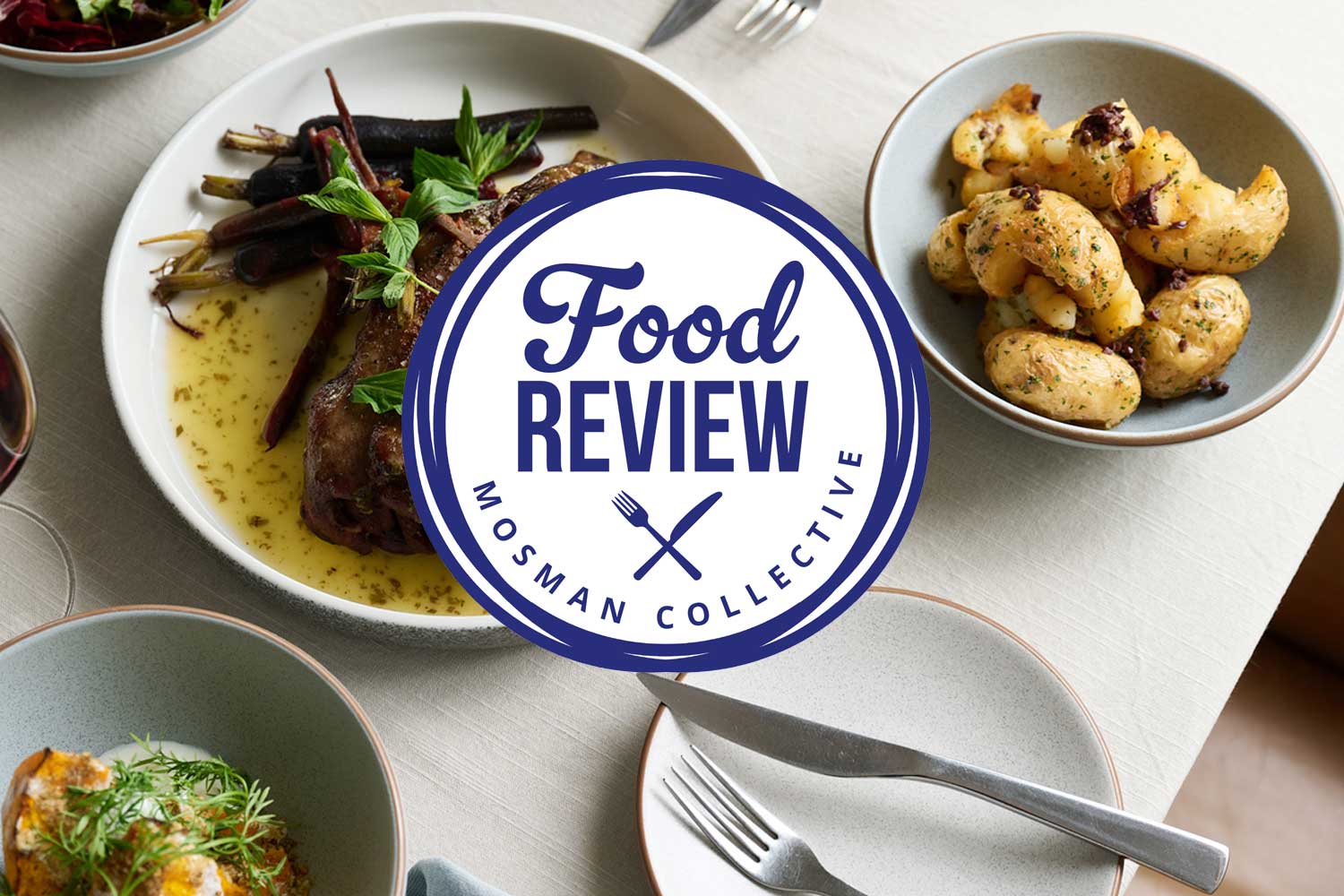 By MOSMAN'S MYSTERY DINER
Not many restaurant reviews begin with the verdict. But, with Me Gal at Taronga Zoo, there's no point beating about the native bush. It is more than a meal with a view – it's an event.
We lobbed from the car park and stood at the giant, curved steel gates. Beyond lay the restaurant, conference, and function rooms – and the 51-room hotel. The hotel's design is jaw-dropping; sunken and U-shaped, it looks up to the restaurant. Press the buzzer and the gates slowly part – just as in Bond movies.
Swanning down the winding stone path at the rear of the zoo, the surroundings are exotic. A wide, level path is flanked by bobbing palms, low natives and diffused lighting. Hard to hurry, we strolled to the lift, rose a floor and were met by the scent of Oak Moss as we zombie-walked through luxury to the iconic harbour view envied the world over.
The circular foyer doubles as a lounge bar. The cavernous floor space rolls onto an expansive, open deck with plenty of view-drooling space and – once overcome – extra comfy lounges in which to flop, the vista still visible through the balustrade glass. However, a partial eclipse occurs when George the Peacock struts his stuff across the entire space, inside and out.
Up a floor, we were met by maître de/manager Tony Schultz – well-versed in the restaurant's offerings, the zoo compound's built environment – and his native quasi-pets.
The restaurant's nightlife is unmatched. It belongs to party animals who shuffle about, and duck and dive in purpose-built streams. Mr Schultz knows their names, ages, and how to read their behaviour. One senses he'd rather be cross-legged sitting in front of Mackenzie – the 23-year-old platypus – as he makes figure eights in the water. After witnessing this utter delight – up close, hands fast to clasp mouth, Mr Schultz in no hurry to move us on – this was an unmatched joy, and we'd stood with dolphins in a bay.
Venue and Vibe
Those who attended 'singles' balls of the 1980s would recall the old Taronga conference centre.
Climbing the stairs, with a sick feeling the night would be a dud, this was mirrored in the worn, stained carpet tiles, scarred walls and neon-strip lighting. Now, the lot is a glorious space! Why would you take American presidents to the beach?
In March, Me Gal began its soft launch. Booked solid over Mother's Day lunch and dinner, chefs served 200 covers. Saturday nights were busy, and midweek when most establishments had slower days, Me Gal was doing well.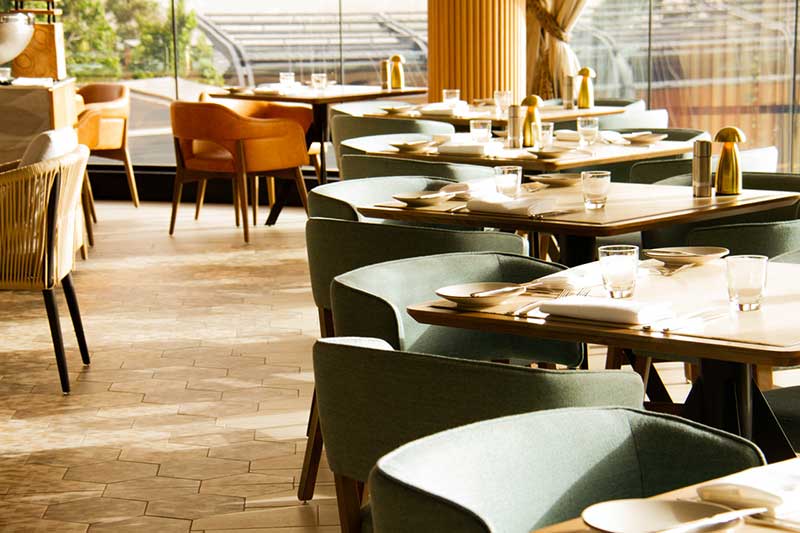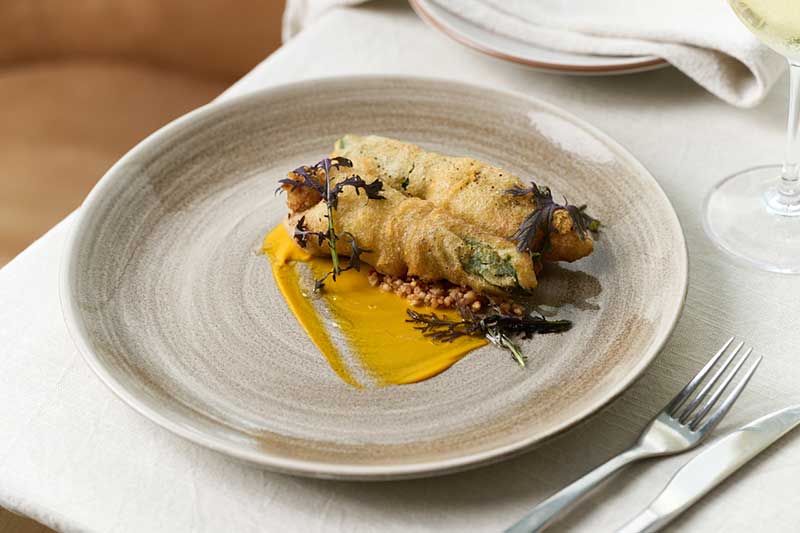 "I really cannot understand why we aren't booked out for lunch, especially during the week," Mr Schultz said. "We do lunch Thursday to Sunday and open every night for dinner. Everyone comes for dinner!" The view was equally stunning as the flickering lights at night. And, if diners fancied a long lunch, they could catch the setting sun. "Then there's this whole orange glow!"
Low luxury describes the space. Everything is much lower than the eye-line so as not to distort the view on either floor.
The décor is a natural palette that doesn't dare compete with the colours and mood of the panorama. Similarly, the jazz sounds are low and slow, and the lighting is cosy and warm.
Tables are generously spaced, the chairs wide, comfy – but heavy. The legs could do with acrylic socks to dull the finger-nail-on-blackboard reactions when moving and having to mouth an apology.
The Food
The menu has six offerings per course. Artisan bread is there to choose from. There's no dinner roll, which is quite a blessing given the sides' size, which look clumsy alongside the delicate mains. Thinking we may have hoed into a larger table's order, we checked. Nope.
My dining partner settled in for the grilled tiger prawns and chicken supreme and me, the carpaccio of ocean trout, followed by the Humpty-Doo barramundi with ginger butter sauce.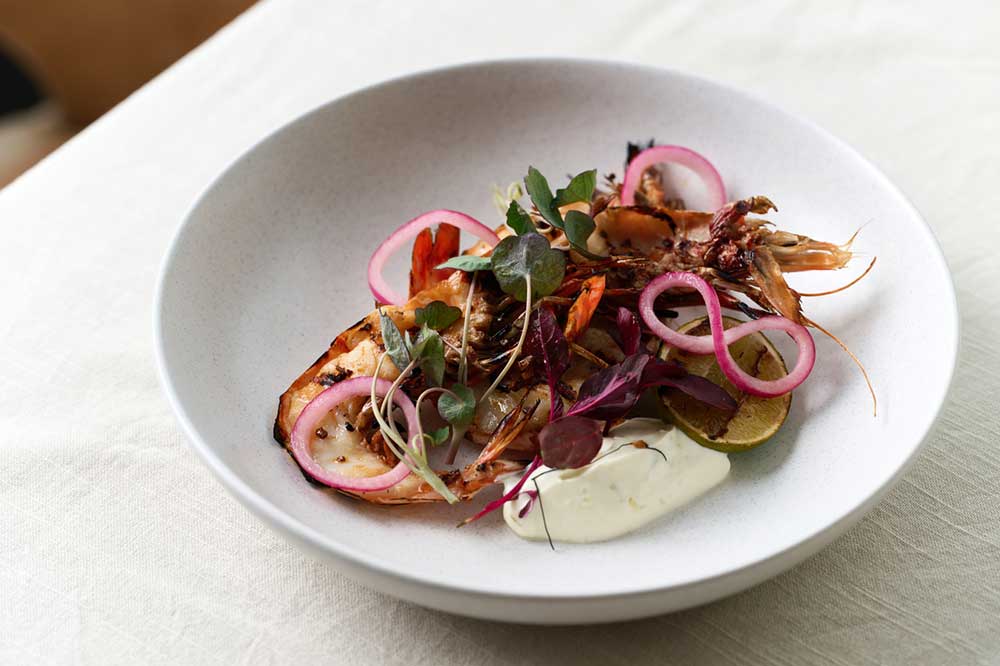 The prawns tasted as good as they looked and keenly matched the aroma. The pickled red onion so moreish; we wanted it as a side. For a zingy result, squeeze charred lime. The trout was exceptional. Light, fresh and speaking for itself, it was thinly sliced, topped with micro leaves, and glistening with tangy ponzu dressing.
The chicken in its delicate sauce was indeed supreme, so tender and gently cooked. The Barra was bliss, and the ginger butter sauce gentle, though a robust fish could take a bigger hit of ginger. The candied enoki mushrooms were interesting and strewn about the dish like so many charred fence nails.
We shared the lightly spiced Japanese pumpkin and chat potatoes with olive marmalade. The pumpkin resembled a quadrant of a carrot cake: my companion looked frightened. "We'll never eat all this…". It seemed rude not to try. The chats were dark and wrinkly crisp; the flesh soft. And, like the stand-out pumpkin, a big serve – again, we had to try.
Get The Latest News!
Don't miss our top stories delivered FREE each Friday.
We shared the cocoa tart with poached pear, lemon myrtle, and Chantilly cream. As fancy as it sounds, it's an explosion of dark chocolate ably wrangled by marble-sized balls of pear.
Cocktails, Wine and Beer.
The most extensive menu is the drinks list, which starts with six well-known beers and six cocktails with a native twist – including Me Gal's Hello Possums recipe. A couple of light aperitif choices, then a host of boutique reds and white wines, and Champagne and sparkling, followed by an impressive range of fortified and dessert wines, digestifs, spirits and liqueurs. A connoisseur's paradise – at rather decent prices.
For those with bottomless wallets, some of Australia's most iconic wines – Henschke, Penfolds, Yabby Lake, Grosset, Leeuwin Estate and Oakridge – will have you entering seventh heaven. We chose the 2019 Keith Tulloch Hunter Valley Shiraz, which was especially fine at $70.
Verdict
The menu ticks all the 'other' boxes: produce is seasonal, locally sourced, and sustainably produced, with a nod to native ingredients. The night's offerings were ideal for those who limit red meat. But, with its slow-cooked kilogram of lamb for two, perhaps the category was full.
For my dinner partner – who's been fine dining since he was a boy and profiled in Good Food – the scarcity of a pepper grinder was his only niggle. He knows talented chefs properly season their food. Still, rather amusing to see him hunt down that elusive beast.
We remain floored by Me Gal's immersive value – humbling for Mosman's Mystery Diner and her "plus one". We left feeling so privileged to be locals. Next time, we will pay for three courses with delicious wine, but eating a sarnie with Mackenzie.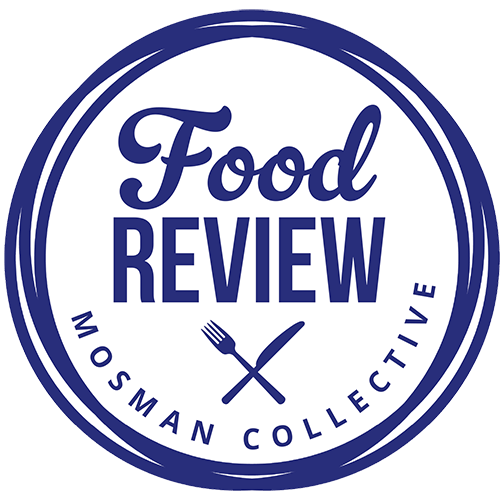 WHERE: Me Gal, 2a Bradleys Head Road, Mosman
Enter via Taronga Wildlife Retreat
Phone 8023 7636
THE BILL: $$$, surprising good .
WINE: 2019 Keith Tulloch Hunter Valley Shiraz ($70).
MOSMAN COLLECTIVE RATING:

Get The Latest News!
Don't miss our top stories delivered FREE each Friday.