Charles and Camilla choose Manly-built Diamond Jubilee State Coach for Coronation!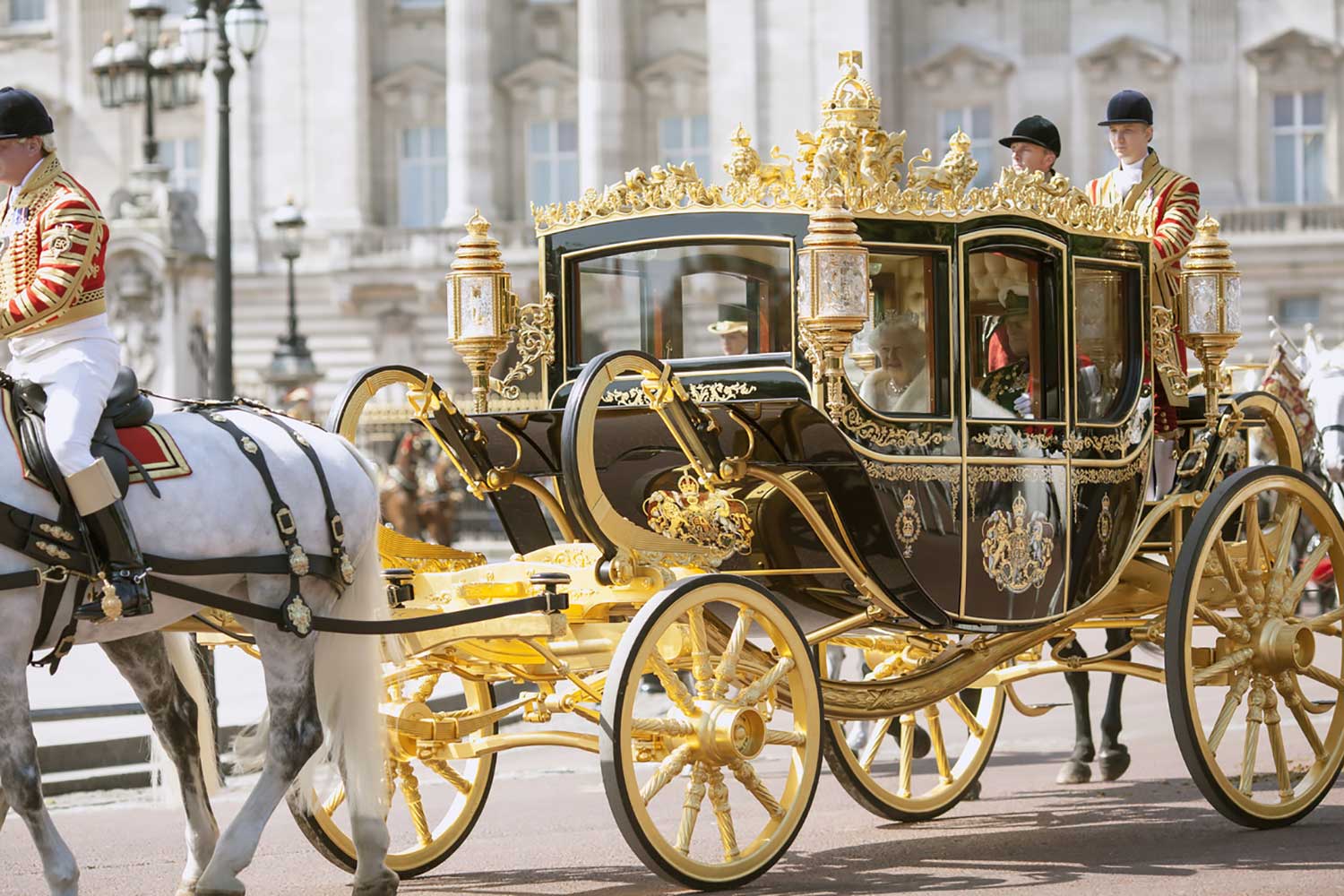 The King and Queen Consort will travel to the Coronation in a Northern Beaches built carriage hand-crafted with priceless artifacts that tell the story of Great Britain and the Commonwealth.
Designed and created by Royal Carriage Maker and Manly resident Jim Frecklington, the Diamond Jubilee State Coach was chosen by the Monarch and will be drawn by six Windsor Grey horses on a two-kilometre journey from Buckingham Palace to Westminster Abbey on Saturday.
It is one of two carriages crafted by the 73-year-old former member of the Royal Household and close friend of the late Queen.
First used in 2014, the three-tonne, 18-foot-long coach boasts hydraulic suspension, a heating system, lighting, electric windows and air conditioning.
"When I build coaches, it takes time – years," Mr Frecklington told Mosman Collective.
Made with more than 100 priceless treasures, the Master craftsman said he wanted to create a "time capsule" of British history inside the gilded coach.
Pieces of Henry VIII's warship, the Mary Rose, a muscat ball from the Battle of Waterloo and fragments from Sir Issac Newton's apple tree are some of the many artefacts incorporated into the bodywork of the carriage.
"The crown on the roof I built using timber from Lord Nelson's ship, 'Victory', and timber from the Tower of London has been inlaid within the structure," Mr Frecklington said.
"There is timber from Westminster Abbey from 960 AD, as well as from many of the great cathedrals Salisbury, Durham, and Canterbury."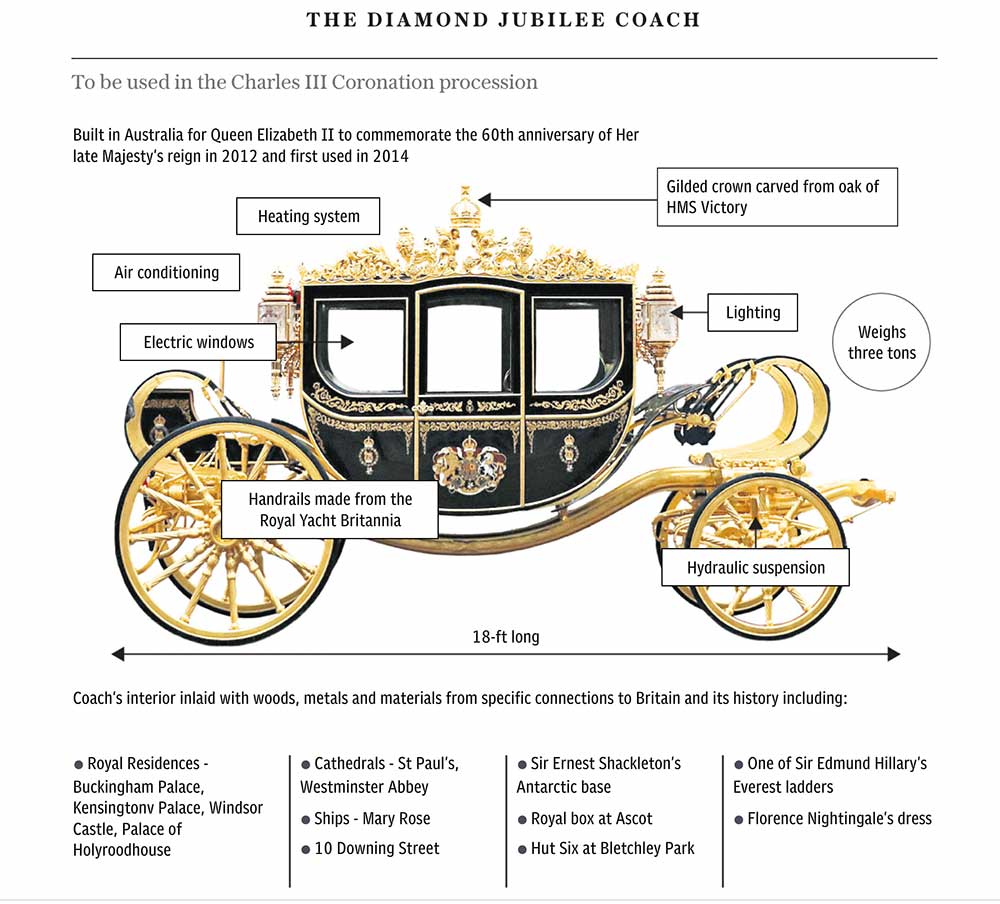 The handrails are made from timber decking, which once belonged to the Royal Yacht Britannia. In contrast, the door handles – created by a specialist jeweller in New Zealand – are individually decorated with 24 diamonds and 130 sapphires.
It also boasts fragments of 10 Downing Street, the royal box at Ascot, Sir Ernest Shackleton's Antarctic base, Hut Six at codebreaking centre Bletchley Park and one of Sir Edmund Hillary's Everest ladders, as well as timber from 30 palaces, castles and cathedrals, much of which was fashioned into small, varnished squares and used to decorate the interior walls and door panels.
There is even a fragment of Florence Nightingale's dress – and materials from World War Two aircraft.
"I sourced parts from a Hurricane, a Spitfire, and a Lancaster bomber that crashed in Ham over Germany during the daring Dambuster Raid," Mr Frecklington said.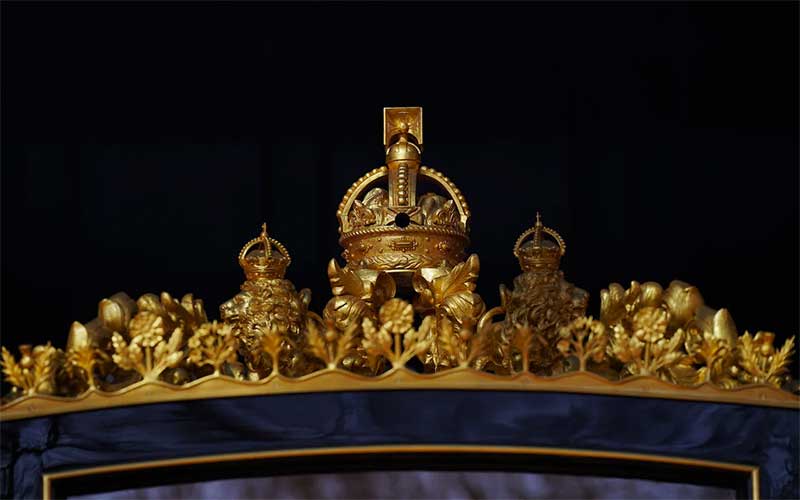 He said some items had been brought into the digital age, with a digital copy of the Doomsday Book and one of the Magna Carta to be found inside the Coronation carriage, all Mr Frecklington's ideas.
"But out of all the items in the coach this coming week, there is a small piece of the Stone of Destiny, or Scoon," he said. "And this piece is part of the stone that sits under the Royal coronation chair. This stone is from biblical times."
Get The Latest News!
Don't miss our top stories delivered FREE each Friday.
Mr Frecklington was the first Australian to work in The Royal Mews when he left his family farm at Peak Hill (in far west NSW) in 1972. He regularly rode horses with Queen Elizabeth, even travelling with the Monarch in 1973 to open the Sydney Opera House.
In later years, he received the Royal Victorian Order "for my services and also for making the Queen's coaches," he said.
"I was very fond of her and the Duke, whom I highly regarded," he said.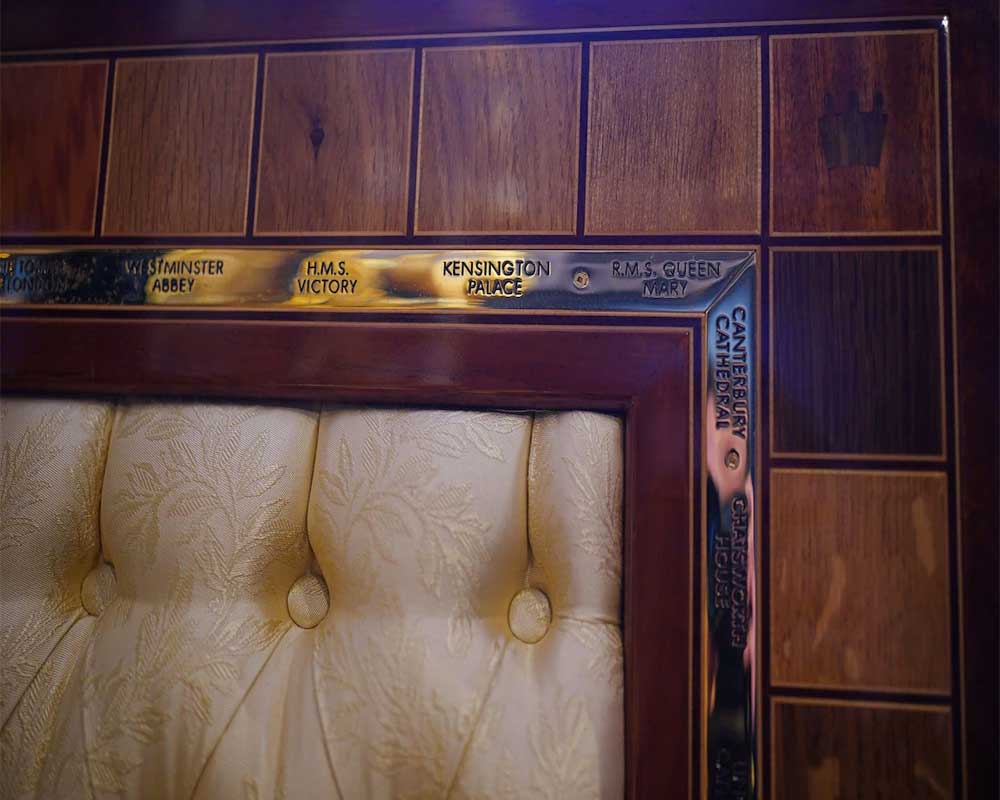 "The Duke would come and see me daily when I took the coaches to Windsor and would comment that coach wheels should only ever be made of metal, which mine were."
"I knew the Queen personally – she was one of the greatest people ever to live at this time."
In 1988, Mr Frecklington was commissioned by Her Majesty to build the Australian State Coach, presented in 1988 as part of bicentenary celebrations, before starting work on the Diamond Jubilee Coach.
"I wanted to make something in honour of Her Majesty's great reign and something which represents our extraordinary history," he said.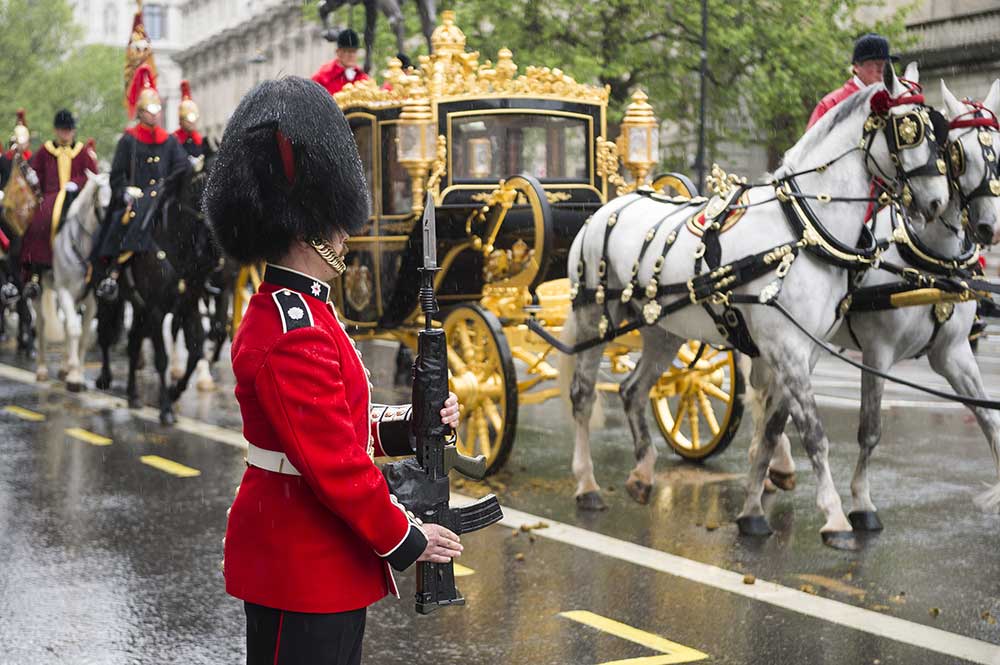 While there are new prototype carriages in his Manly workshop, Mr Frecklington would not be drawn on its contents, only saying, "there are a variety of things".
"I'm always making something and, yes, there are prototypes at the moment, but these are not at a stage where everyone can come and see, but I will be letting people know when all is ready."
Get The Latest News!
Don't miss our top stories delivered FREE each Friday.