Family Fun: HMAS Penguin FREE Open Day to thrill kids of all ages this Saturday 25 February.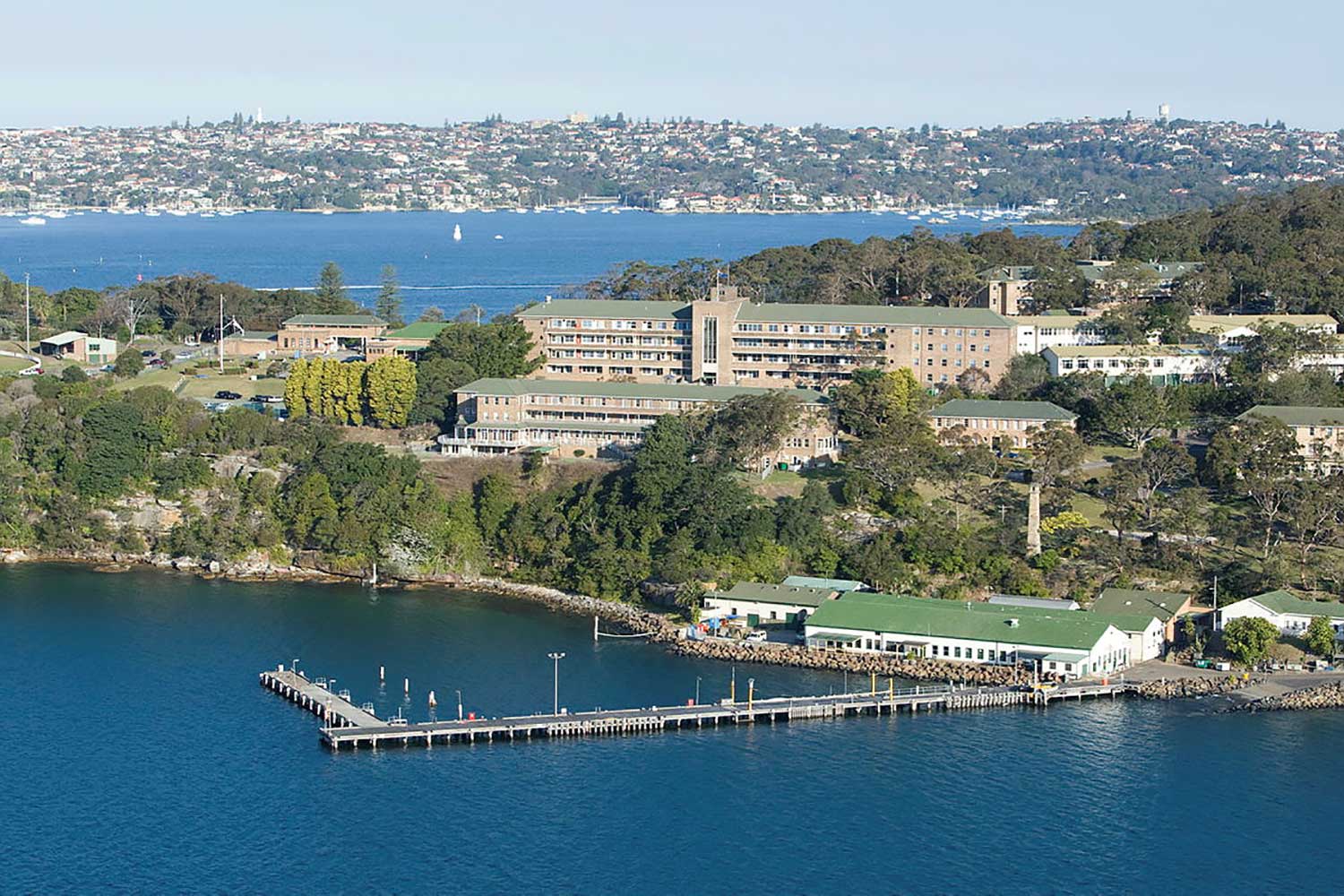 Ever wondered what goes on behind the security gates of HMAS Penguin? Now's your chance!
This Saturday, our military neighbours residing at Middle Head will welcome families to a special Open Day starting at 10 am.
HMAS Penguin is home to the ADF's sophisticated diving, hydrographic and medical training facilities and there's a host of FREE activities and displays to thrill local residents and visitors.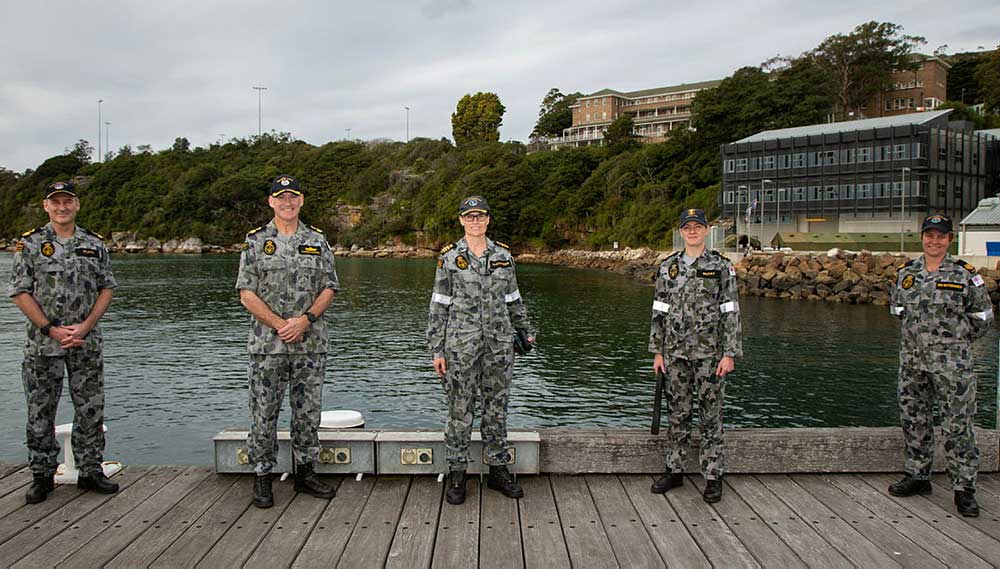 What to expect:
Enjoy live entertainment by the Royal Australian Navy Sydney Rock Band.
See a variety of military and educational displays from:
Maritime Operational Health Unit static display
Submarine and Underwater Medicine Unit static display
Physical Training Department
Boatswains Mate Static Display
ADF Centre for Mental Health
ADF Dive School display and Museum
Light Landing Craft demonstrations
Hydrographic Surveying
Lightweight & Light Capability Craft
Navy Divers
Weapons and much more
Talk to a sailor – Visitors will have the opportunity to speak with HMAS Penguin members about day-to-day life in the Royal Australian Navy.
Sausage sizzle provided by HMAS Penguin personnel with all proceeds going to the Northern Beaches Woman's shelter and welfare.
Defence Force Recruiting – learn all about how to join the Navy.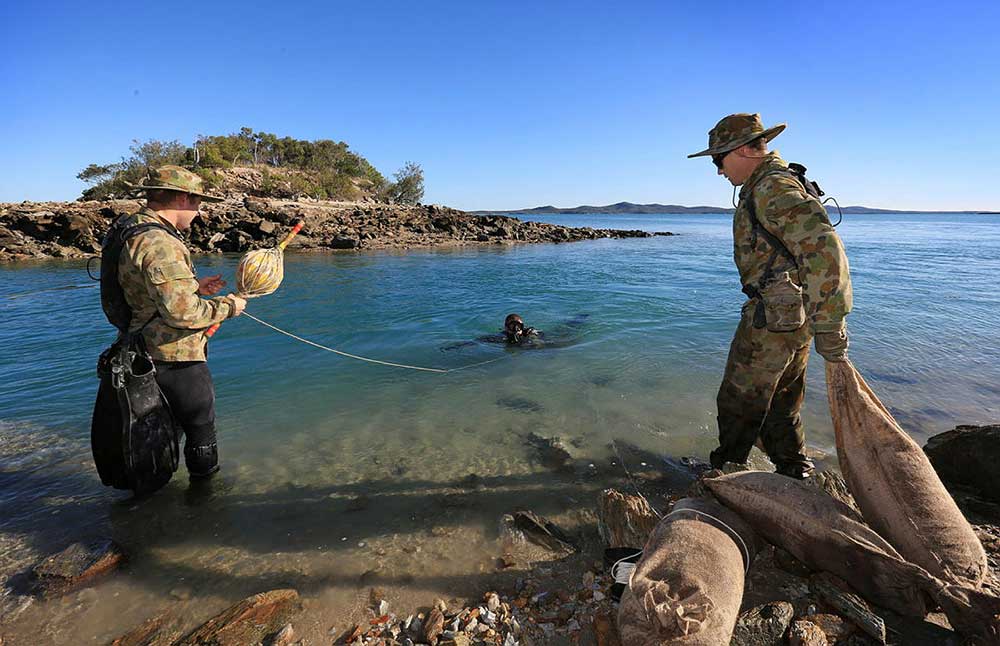 What to know:
Pedestrian access only to HMAS Penguin via rear gate access from Balmoral Beach, only a 10 minute walk from Raglan Street at the Esplanade.
Navy is unable to provide onsite parking. Public transport is highly recommended. Nearest public transport Bus 114 or 238. Nearest public paid parking at Balmoral Beach South Parking Area.
No alcohol permitted. Food and drink will be available for purchase. Visitors are welcome to bring food and drink.
Bag searches will be conducted as a condition of entry.
Ship tours are extremely popular and there may be wait times. Monitor the weather, bring appropriate protection, and have some drinking water – protected spots will be limited.
Visitors must wear flat enclosed shoes – ship tours may involve steep stair wells.
All wharf areas are wheelchair accessible, unfortunately despite our best efforts, ship tours require steep ascents and descents are not suitable for wheel chairs or mobility impairments.
No pets allowed.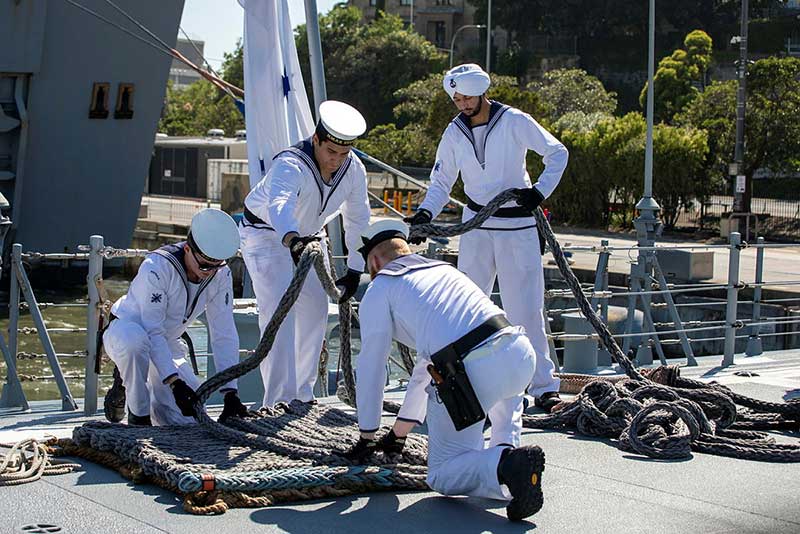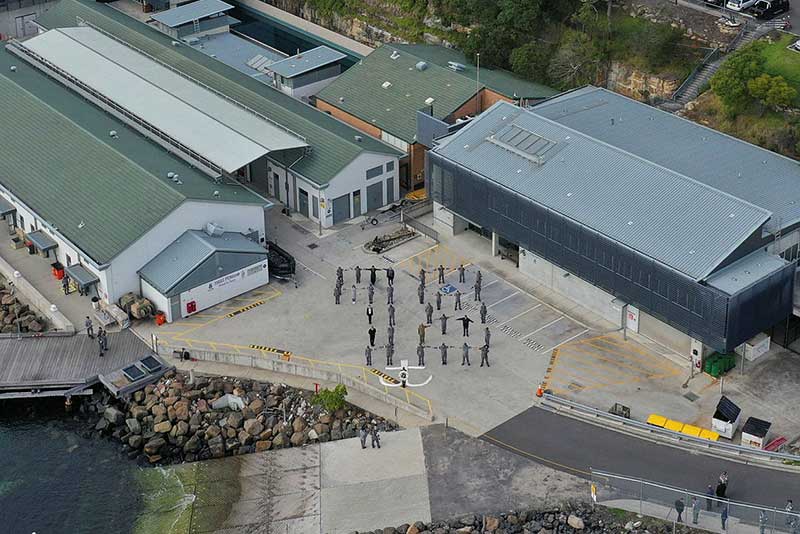 HMAS Penguin history:
Before itwas naval base it was a golf course – and before that a sewerage works – but it was the rising tide of militarism in Asia in the 1930s that led to the establishment of HMAS Penguin.
In June 1940 the Defence Department resumed the 24.3ha that was being leased by Mosman Golf Club on Middle Head, for which the club received £2000 compensation.
The army wanted some of the land and the navy wanted 16ha for a permanent depot, comprising accommodation for 700 men, a hospital, messes, administrative offices and recreational facilities.
The golf club vacated its premises in July 1940 and the military moved in to begin construction.
From the time HMAS Penguin at Middle Head was commissioned, it has served a multitude of purposes.
Initially it was used as a naval depot and the base for the motor launches that patrolled Sydney Harbour and as home of the Balmoral naval hospital, the navy's principal medical facility.
HMAS Penguin also became the navy's submarine and underwater medicine unit and to a recompression chamber facility.
From 1948 to 1967, HMAS Penguin was home to the Royal Navy's Fourth Submarine Squadron, despite initial opposition from Mosman Council.
The council's concerns centred on fears of oil spilling from submarines into Hunters Bay but the fears were unfounded and as Mosman historian Gavin Souter said of the big T-class submarines: "Their silent comings and goings invested the bay with an air of clandestine adventure".
During the first period of national service in the 1950s, HMAS Penguin housed the navy's national service recruit school.
In the early 1960s, the navy's Hydrographic School was established at HMAS Penguin, Clearance Diving Team 2 was formed there in 1968 and from 1979 to 2000, the RAN Staff College was based there before being shifted to Canberra.
It is now home to the Maritime Operational Health Unit, the Submarine and Underwater Medicine Unit, the Recompression Chamber Facility, 1 Commando Company, the ADF Centre for Mental Health and Penguin Health Centre.
Get The Latest News!
Don't miss our top stories delivered FREE each Friday.