Huge crowd in attendance for lecture on iconic Mosman artists Margaret Preston, Hilda Rix-Nicholas and Ethel Carrick-Fox.
More than 200 art-lovers came to Mosman Art Gallery on 19 May to hear from Art Gallery of NSW experts, Claire Eggleston and Denise Mimmocchi, talk about the triumphs, trials and tribulations of pre and post-war local women artists.
The huge room was silent throughout the lectures, after which many formed queues to ask questions – a few with old sketches and small paintings in hand.
Some of the Australian women who famously painted Mosman were acquainted, but they were neither friends nor great fans of one another's work.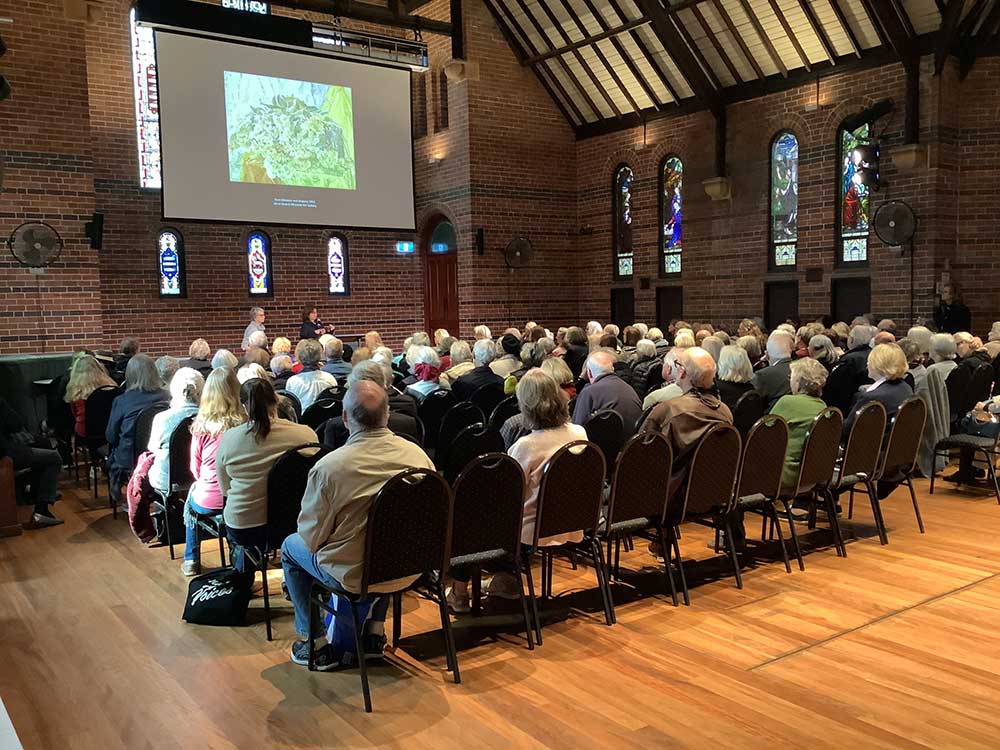 All born in the late 1800s, most travelled to Europe for education, inspiration and exhibitions. Some took to Impressionism, others to Modernism, which they developed at home, and where they thrived. Some produced brighter, lighter landscapes; others bold, flattened, box-like figures; and some imbued their works with an unusual spiritualism. All were at the edges of traditional works, including their own. Some captured the desolation in returning soldiers' eyes.
Margaret Preston, Hilda Rix Nicholas, Grace Cossington Smith and Ethel Carrick Fox all rose to prominence with their semi-abstract works, bold colours, energetic, and play with differing light – that left their male contemporaries in the shade.
The search for spiritual meaning saw Mrs Carrick Fox and Mrs Cossington Smith drawn to the Theosophical Society, whose Mosman headquarters was a 55-bed mansion. Artists Jane Price, Judith Fletcher and Theodora St John also found inspiration in the movement's quest for a brotherhood of humanity, its ancient teachings, and its revival of the occult.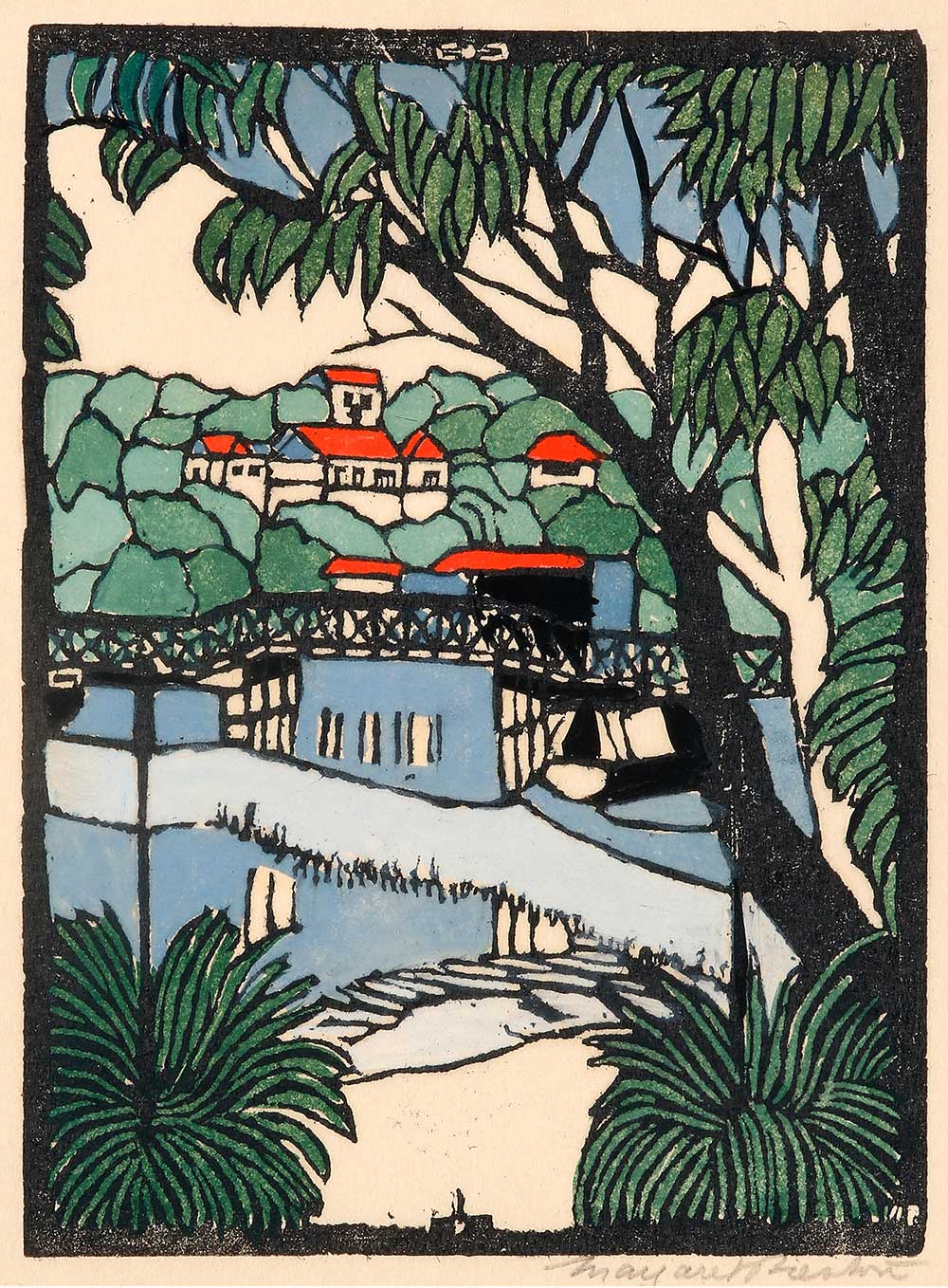 In the early 20th century, these artists began seeing the Mosman foreshores in new lights and forms. The bays were deemed ideal to add fresh elements into paintings that reflected beauty, light and hope – gentle reminders of a new dawn.
WWI had ended and those who survived the horrors began coming home – damaged, some physically, most traumatised – to a nation in mourning. There was little experience within psychiatric institutions to the extent needed to heal soldiers. Alternative therapies were tested, and encouraging results found with the use of colour. Understanding art as a regenerative form was prioritised at Callan Park Hospital for the Insane, Lilyfield for soldiers' healing. It also offered spiritual potential.
Get The Latest News!
Don't miss our top stories delivered FREE each Friday.
The misery began to lift; slowly replaced with a national will to shape the future. This first became evident within the arts. Writers and painters were drivers of morale, filling the gap that trauma had eroded. And most to heal from their own wartime pain – especially Ethel Carrick Fox and Hilda Rix Nicholas.
Ethel Carrick-Fox.
Either when spruiking an upcoming show of Ethel Carrick Fox's works or writing a review, most articles prefaced her name with her husband's. She was Mrs Emmanuel Phillips Fox, wife of the renowned artist. She didn't mind, as she saw him as artistically superior and her teacher. They shared exhibitions across Europe, where they both became associates of different Parisian galleries.
The couple returned Melbourne, to his parents' home, which she found stifling. When her husband was diagnosed with cancer, she left for Mosman in a move she later regretted. Mrs Carrick Fox bunked with a friend who belonged to the Theosophical Society. It was here she gained inspiration. A telegram recalled her to Melbourne, and to her husband's deathbed. She was distraught, and began exhibiting under Ethel Carrick, always alongside a collection of work by her late husband.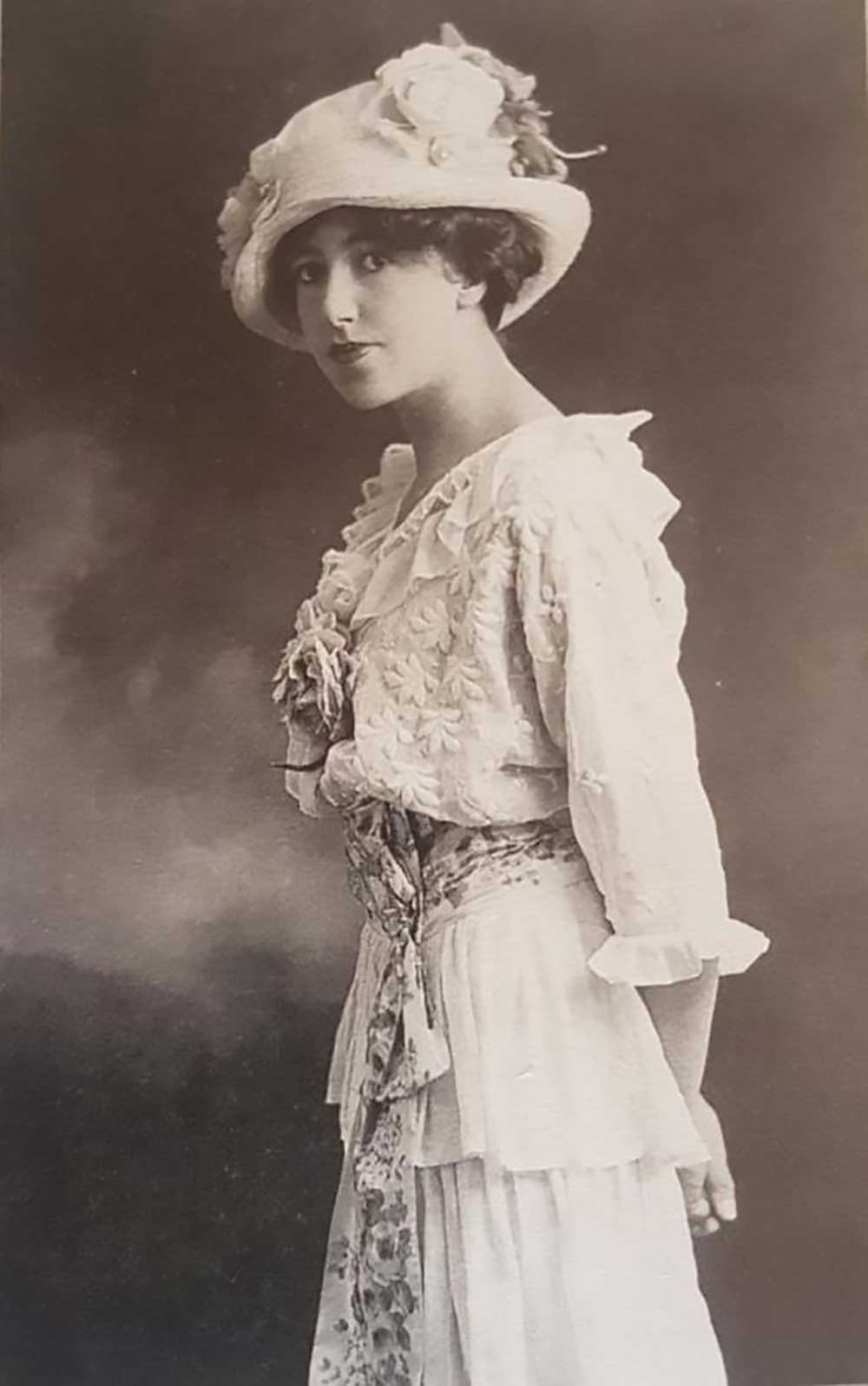 Hilda Rix Nicholas.
Returning to London at the outbreak of the First World War, Hilda Rix had already lost her sister and her mother to illness. There she met and married Australian soldier George Nicholas, who was killed in France within weeks of their wedding.
Following his death, she began signing her works under his name. Mrs Rix Nicholas returned to Mosman at war's end, settling in a flat within an old mansion that overlooked the harbour. This gave her easy access to the sand where she painted more athletic versions of beach-goers, perpetuating the myth of the bronzed Aussie.
Get The Latest News!
Don't miss our top stories delivered FREE each Friday.