Local Legend: Cremorne Point fashion icon "Queen Dee" has just turned 94!
Do you have a clever, sassy, bright, imaginative, and super kind friend? Someone who brightens your life and enjoys every day as if it was their last?
I do. And I've known her for 45 years. Dee Webb – also known as "Queen Dee", has just turned 94, but she could easily be half that age.
Since arriving in Australia in the early 1960s, Dee has lived in the same Cremorne Point apartment. It's a tiny little mouse-house that's an Aladdin's Cave of treasures.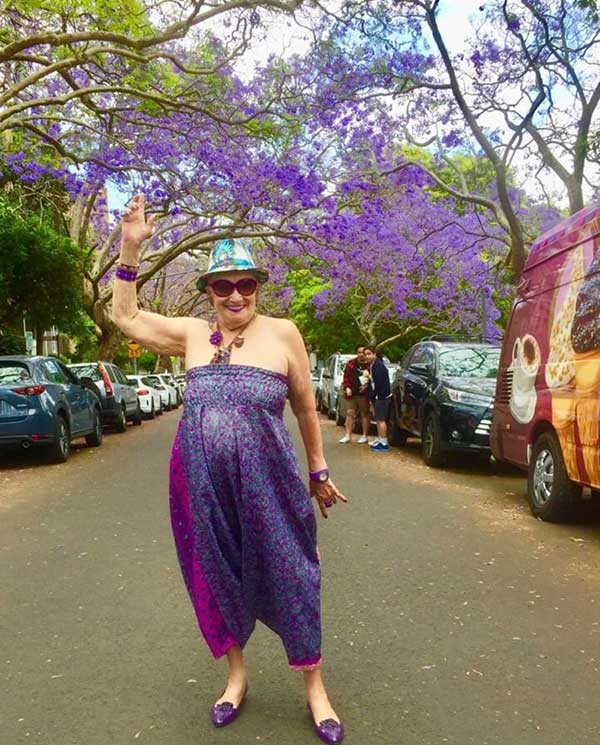 Step inside, and you'll find dresses, accessories, scarves, hats, sunglasses, shoes and memorabilia that would fill any pop-culture museum.
There's not enough room to swing a cat.
Every nook and cranny is jammed with dolls, badges, books, posters, cups, autographs, photos, concert tickets, ornaments, snow cones, records and knick-knacks. There is stuff everywhere … and I mean everywhere!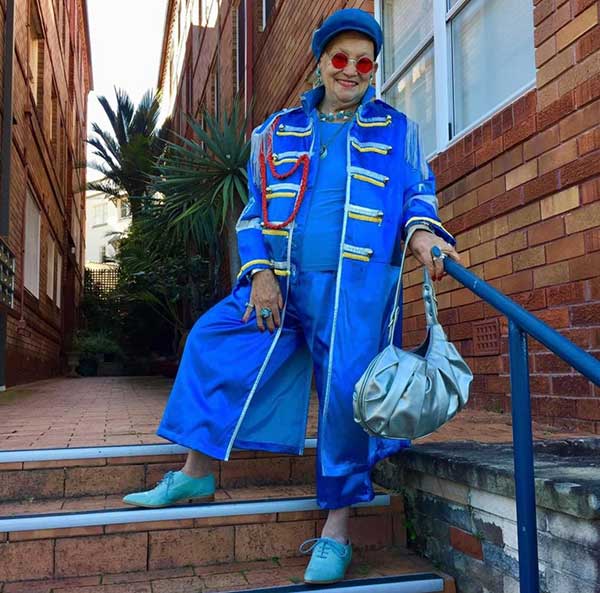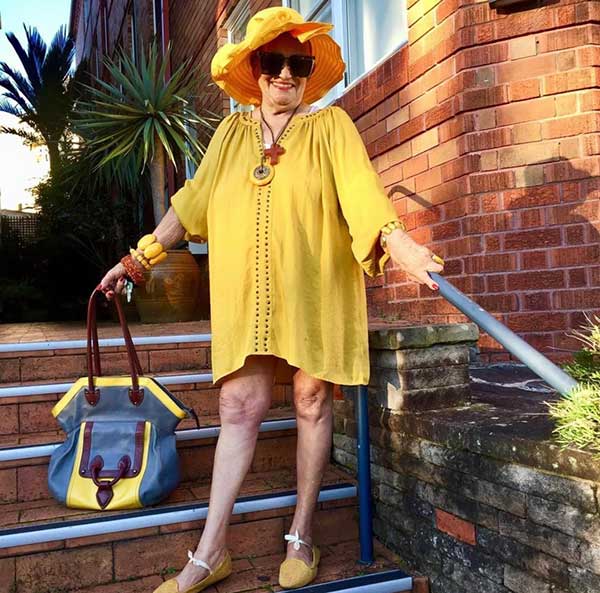 "I think there are 200 pairs of sunglasses hanging up there behind my front door," Dee says, pointing to a mind-blowing collection of specs that would make Elton John cry with joy.
"Don't ask me how many outfits I have; it's become hard to squeeze into the bedroom where they all hang.
"None of it is junk. I know where everything is. It's my life."
Dee Webb is a rare woman of style. Like few others, she's lived through 50 years of change in Sydney.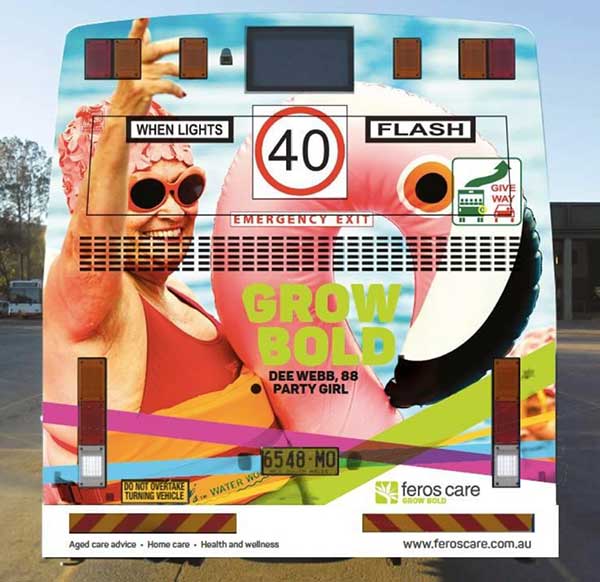 If she cranes her neck out of her bedroom window, Dee can glimpse the city skyline, unrecognisable from when she first arrived on our shores, when Australia Square was our tallest building.
"I live close to the wharf, and when I come down my stairs and turn the corner, I can see beautiful Sydney Harbour, shining bright; I am a fortunate girl," she tells me.
"I have lived in the same little bolt hole for 50 years and have had hundreds of neighbours.
"Backpackers, celebrities, and parents with newborns have all moved in next door. I've outlasted them all!"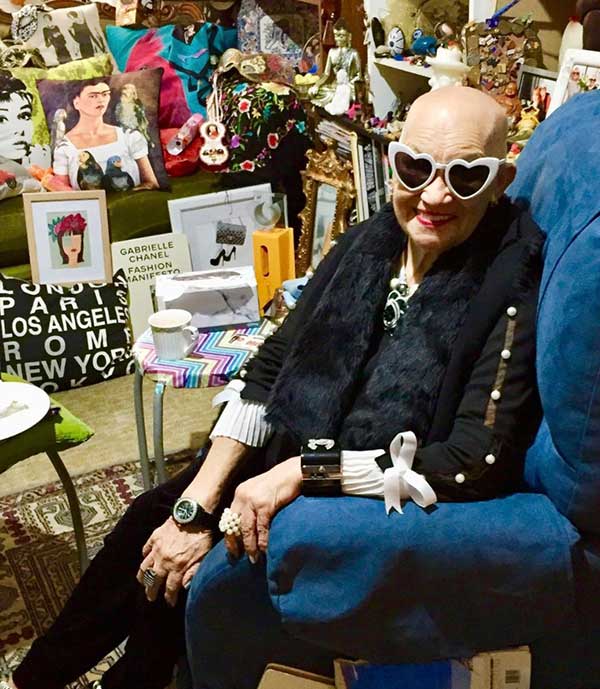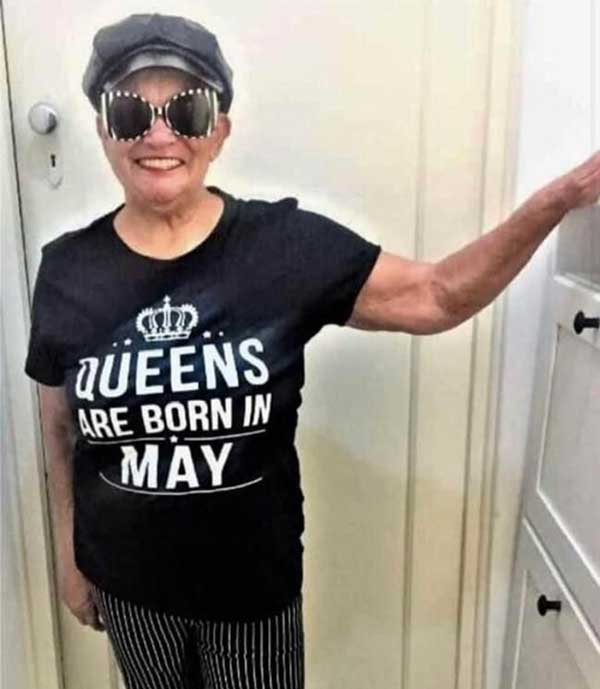 Despite battling illness, Dee says she never lets anything get in the way of making others happy.
"I look forward to each day, and I'm so fortunate to know all the kind people around me. It's too easy to be unhappy. Life is for living," she says.
Always turning heads with her wild fashion featuring a kaleidoscope of colour, Dee reflects, "I think it brightens my day and everyone else's."
To know this Cremorne Point local is never to forget her. Immeasurably kind, she is a life force fast approaching her 100th birthday; Queen Dee is a certifiable national living treasure.
Get The Latest News!
Don't miss our top stories delivered FREE each Friday.