Mosman Council Roundup: Beach scavenge, trees planted and Living Seawall for The Spit.
Mosman Collective brings you the latest info from Council each week, as part of its commitment to local news.
Community Grants
Council is funding projects covering a wide variety of local initiatives including local children's and youth activities, mental health and disability services, community performances and environmental programs.
The funding has been provided through Council's 2022/23 Community Grants Program which aims to assist organisations deliver projects and programs that help improve the social and mental wellbeing of the Mosman community.
A total of 23 funding applications were lodged for this year's grants program, with nearly $70,000 allocated to successful organisations.
Draft Community Engagement Strategy
Council is seeking public feedback on its Draft Community Engagement Strategy which comprises an updated Community Engagement Policy as well as a Toolkit to provide operational guidance for staff.
Amendments to earlier documents included in the draft strategy respond to updated Integrated Planning and Reporting Guidelines issued by the NSW Office of Local Government following the enactment of amendments to the NSW Local Government Act 1993 last year.
The draft strategy is available for review on Council's community consultation hub HERE.
Balmoral Seaside Scavenge
Residents can trade trash for treasures and get waste-wise at next month's Balmoral Beach Seaside Scavenge run by Take 3 and Mosman Council.
Litter collected during the beach clean-up can be exchanged for tokens for use at the nearby pop-up market of quality handpicked pre-loved clothes, books and toys.
A variety of stalls will also be available for people to learn more about the local environment, with live music performances and presentations from 'waste warriors' being held during the event.
The scavenge, which aims to reconnect the community with the local environment as well as clean up the area, will take place at Balmoral Reserve near the Rotunda on Sunday 18 September from 10am to 2pm.
Tree day success
More than 500 trees, shrubs and grasses have been planted at Little Ashton Park next to Taronga Zoo Wharf following a strong response to Council's National Tree Day event.
Mosman residents as well as others from further afield, including a southern Sydney resident who brought two small gumtrees to plant, were among more than 50 people who joined Mosman Mayor Carolyn Corrigan on the day.
The trees, shrubs and grasses have helped infill open space areas in the park, improving the biodiversity and future potential tree canopy of the reserve.
National Tree Day, which is held annually on the last Sunday in July, is Australia's largest community tree planting and nature care event, with more than 26 million trees planted by Australian volunteers since its inception in 1996.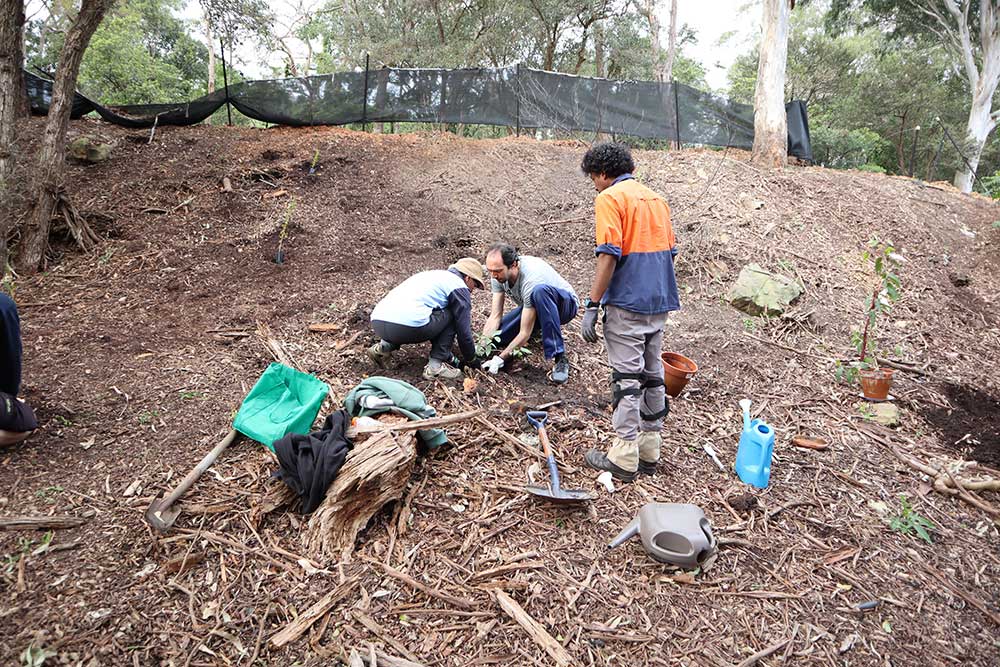 Living Seawall
A project that will provide much-needed habitats for marine organisms is one of four local projects to be funded by Mosman Environmental Foundation's inaugural grants program.
The Sydney Institute of Marine Science Living Seawalls program enhances marine life through special modular habitat panels which are fitted to seawalls, mimicking features of nature, such as rockpools, crevices and hollows.
The panels, which increase the surface area for marine life and also provide protective habitats, will be installed along the seawall at Ellery Park, near The Spit.
Living Seawalls in other parts of Sydney Harbour support at least 36 per cent more species, including invertebrates, seaweed, and fish, and increase biodiversity more than plain, unmodified seawalls with similar results expected along the nearby Mosman shorelines.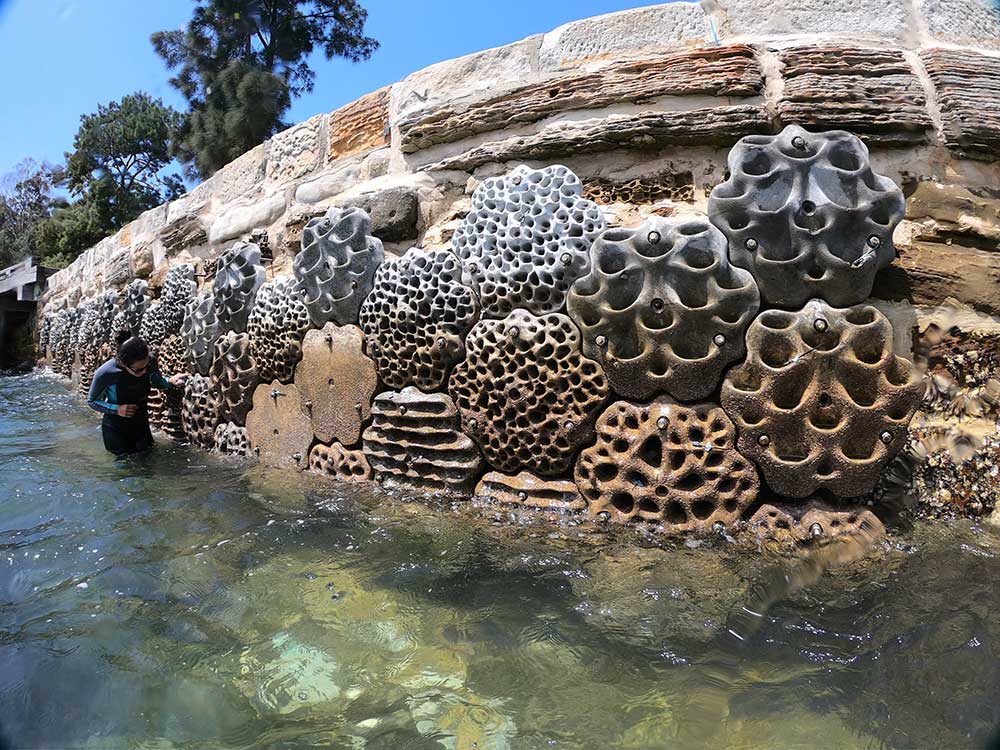 Get The Latest News!
Don't miss our top stories delivered FREE each Friday.