Mosman's Matt de Groot gives Meghan huge bouquet as Prince Harry declares: "You can't give flowers that big to my wife!"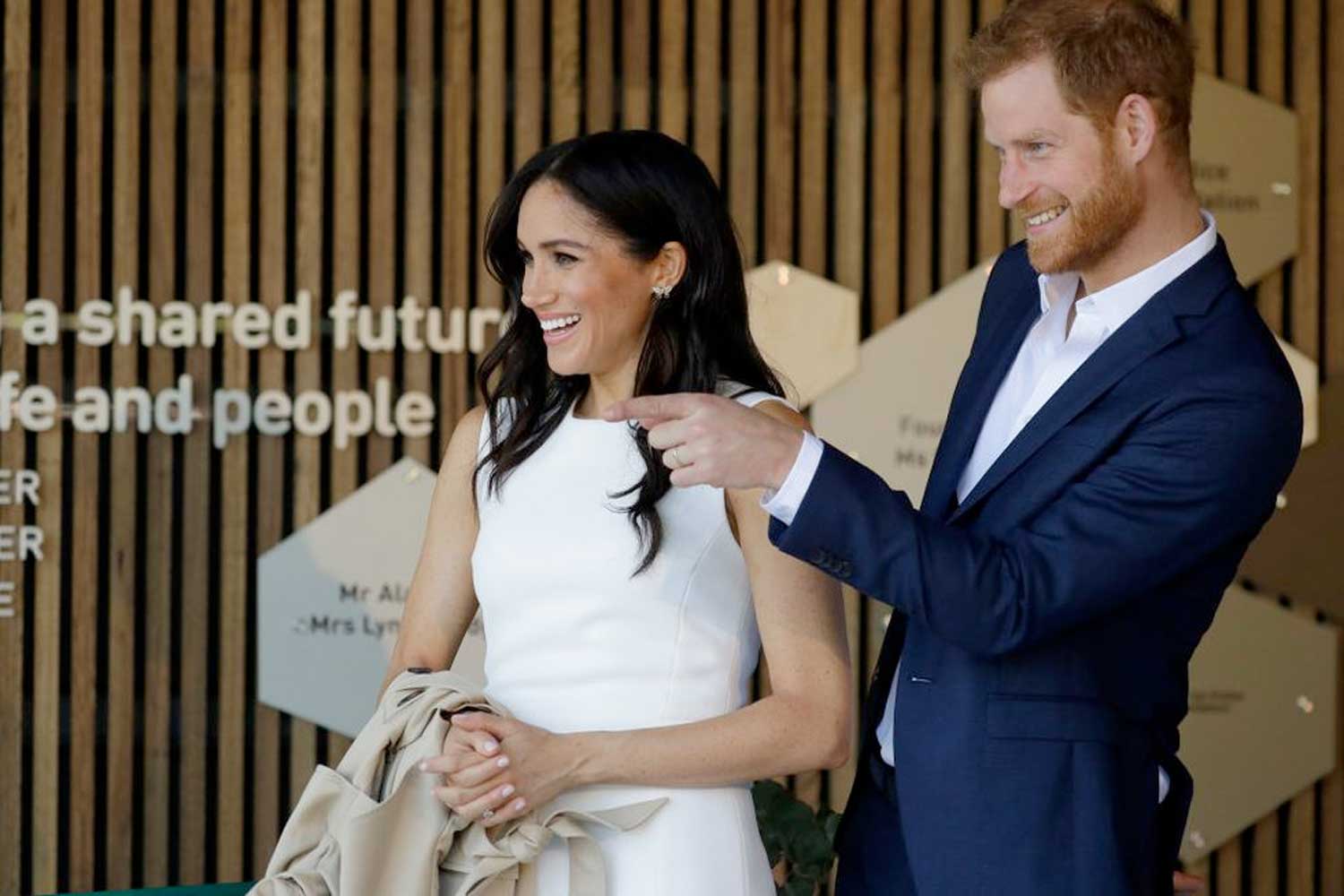 It was a huge bouquet of flowers – along with nerves of steel – that did the trick.
And when the Duke and Duchess of Sussex deviated from their Taronga Zoo schedule yesterday, to make a beeline for an excited local crowd, Matt de Groot was front and centre.
The Nova 969 newsreader was tasked with delivering flowers to Meghan by breakfast hosts Fitzy and Wippa – not for a moment expecting that he would succeed.
"We had been told that the Royals prefer small bunches of flowers, so of course it was decided to buy the biggest bouquet we could find," Matt told Mosman Collective.
"And it turns out that it was the best 500 bucks Nova has ever spent!
"I mean, a gigantic bald man carrying an enormous bunch of flowers was bound to attract attention, but no-one expected it would come from the Duke and Duchess of Sussex.
A long time Mosman resident, Matt said he first waited at the gates of Admiralty House – but after the Royal motorcade snubbed his big bunch of blooms, he put Plan B into action.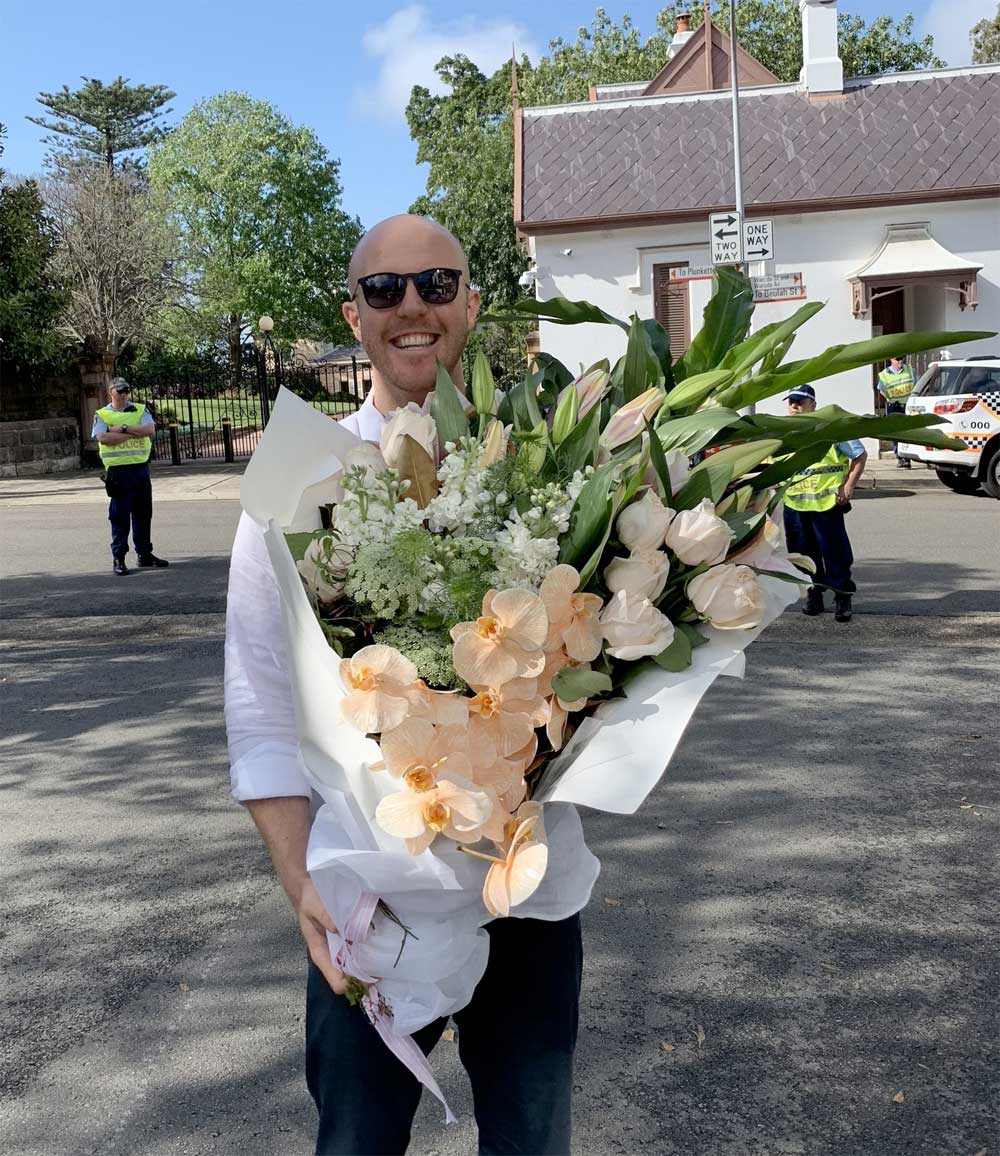 "We thought the only real chance we had would be at the Opera House – but because I'm a local and I knew the layout of the zoo, we thought we'd give things a go there, just to see what our chances would be like," he said.
"As it turns out, hardly anyone was there – so we got ourselves a position and the rest, is history!"
Matt says Prince Harry first noticed the gigantic blooms and was then approached by a Royal staffer who told him, "the Princess thinks they are beautiful and would love to take them".
With the bouquet successfully handed over to Meghan, Matt says it was Harry who hilariously broke rank, pointing his finger at the newsreader and joking: "You can't give flowers that big to my wife."
"I almost died at that point," Matt laughs.
"Here was Prince Harry, pointing his finger at me – with a huge smile on his face – and mucking around just like a mate would.
"I've been fortunate enough to meet a lot of famous people, and I've never been nervous, but this was next level.
"It honestly was like time stood still."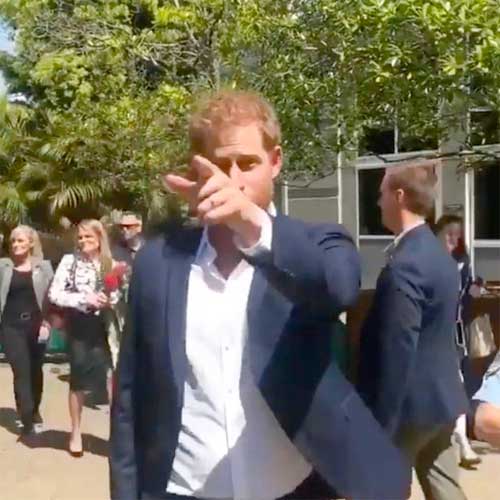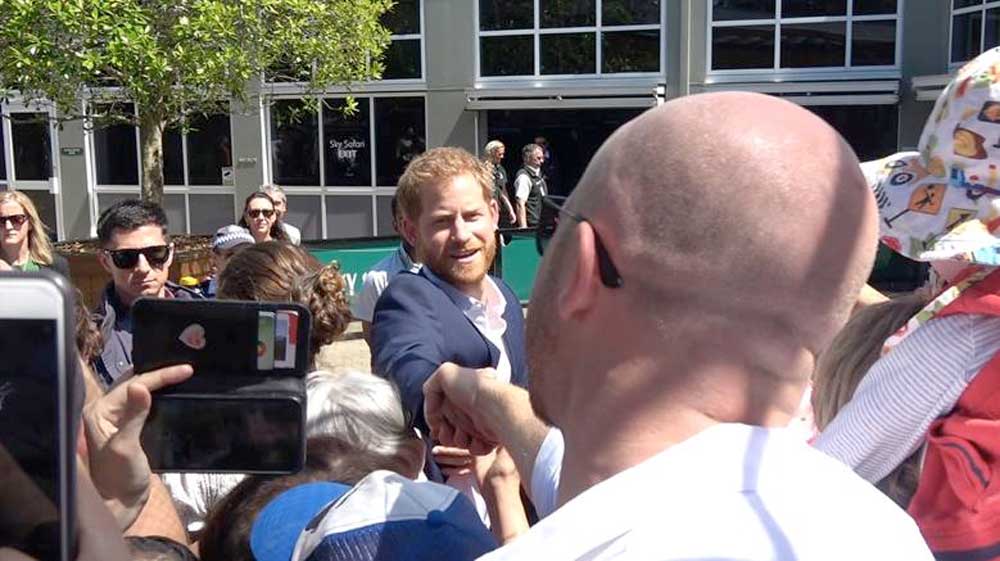 Matt said Harry's comments prompted a huge laugh from the assembled crowd, and when he shook hands with the Duke, he was rendered "speechless".
"I didn't know if I should call him 'big guy' or 'mate' or 'big man", but it was all over in a flash and all I can remember is that Harry had MASSIVE hands – and a really strong hand shake," he said.
"I'm yet to find out if Harry and Meghan are going to ask me to be Godfather to the new baby, but let's just say we've become firm friends."
The Royal Tour continues to Melbourne tomorrow, before the Duke and Duchess of Sussex open the Invictus Games this weekend.
Get The Latest News!
Don't miss our top stories delivered FREE each Friday.