Exclusive: We uncover never before seen images of Chalwin Castle – and reveal the famous faces who partied there.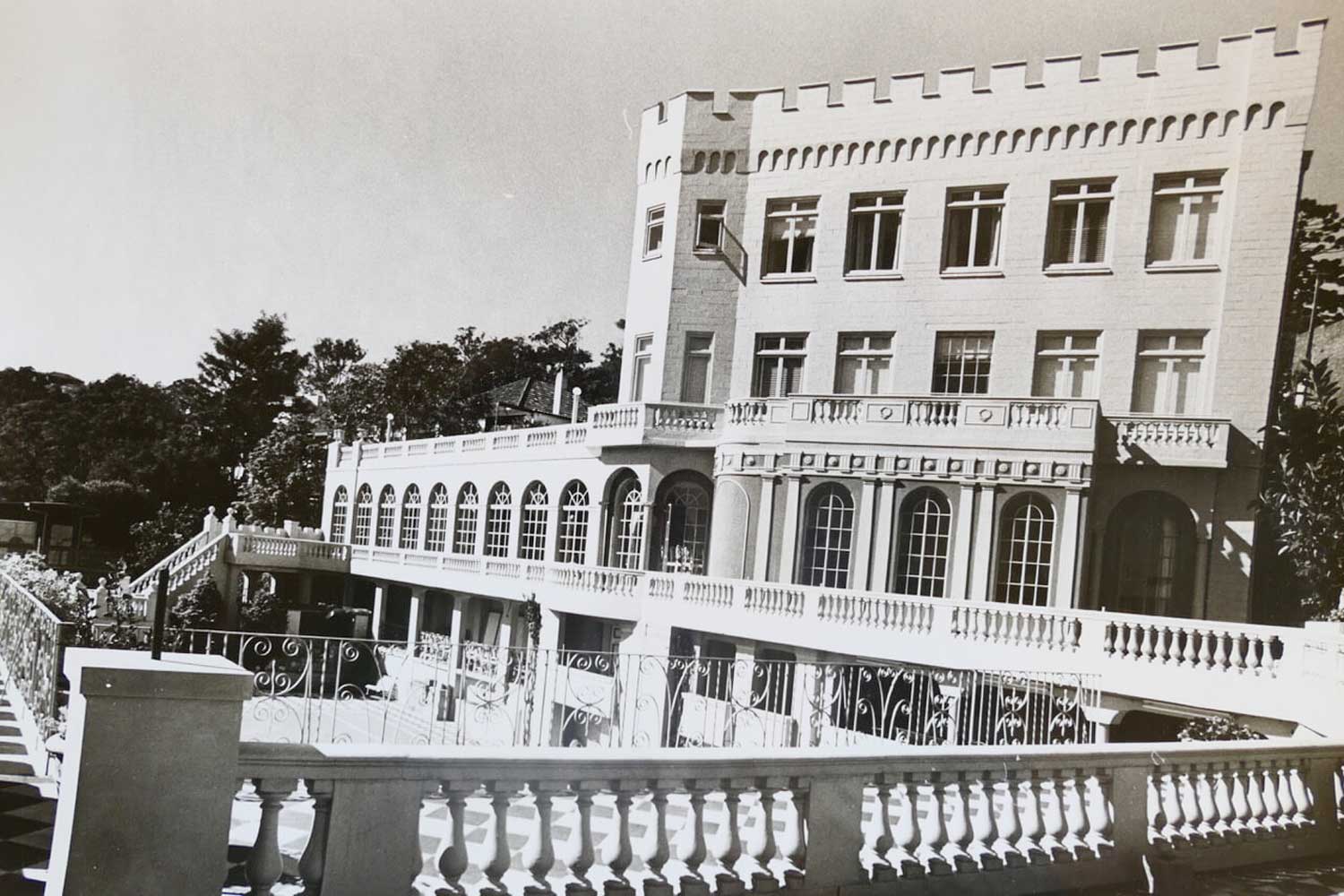 Chalwin Castle was a lifelong project that took Vivian Chalwin 30 years to complete and from the 1960's, it hosted thousands of guests at private gatherings. In this special report, Mosman Collective's Peta Garrett uncovers the hidden secrets of the incredible mansion, revealing never before seen images of its opulent grounds.
Once upon a time there lived a very rich man, who built his very own castle – in Cremorne.
The fairytale palace, with more than 30 opulent rooms, was the dream residence of businessman and philanthropist Vivian Chalwin, who moved to Sydney from England, in 1951.
The grandiose construction was a gradual process that took place over three decades, and said to have cost many millions of dollars, with its crenellated parapets and square towers, that filled two waterfront blocks on Shellbank Avenue.
It was like nothing ever seen before in Sydney.
Speaking exclusively to Mosman Collective from her home in Mosman, Vivian's daughter Jo Thomson says Chalwin Castle was her incredible father's "lifelong project."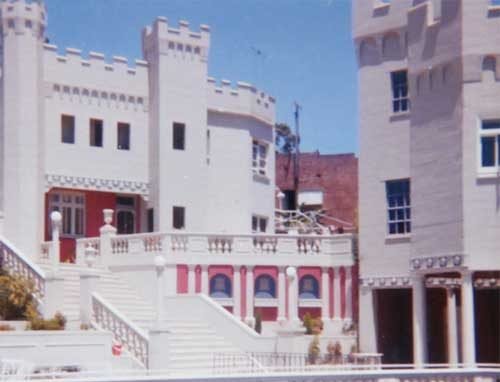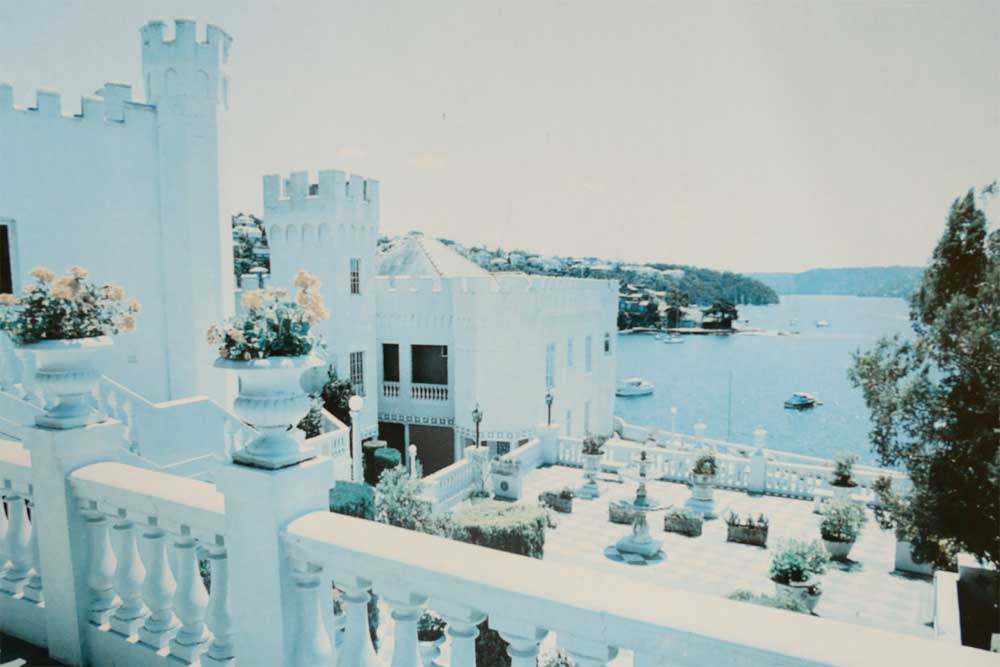 "He just started to build – and Dad's real folly was creating a castle that was to become our home," says Jo.
"He would design things on the backs of envelopes and draw up the plans himself.
"I think he probably had a final plan in his mind, but it took several versions over the years."
18th century in style, the neo-classical mansion towered over Quakers Hat Bay.
Painted a brilliant white, it could be seen for miles in almost any direction and boasted everything you'd expect to find in a castle.
With its vast terraces, majestic staircases, gold painted ceilings and opulent chandeliers, visitors to the Cremorne property were always left breathless.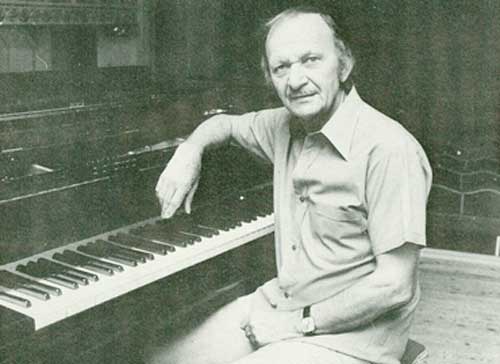 Outside, manicured grounds were regularly used for entertaining, and a huge swimming pool, diving board and tennis court kept guests occupied, before heading indoors for extravagant evening chamber concerts, held in Chalwin Castle's private, 300-seat theatre.
"I think while dad was building our home, he was thinking of the big houses in Europe where people would have gatherings – and a musician would play in an intimate room," says Jo.
"He had a look at theatres around the world that had been built, particularly Rosehill by Nicky Sekers. That was one of the inspirations."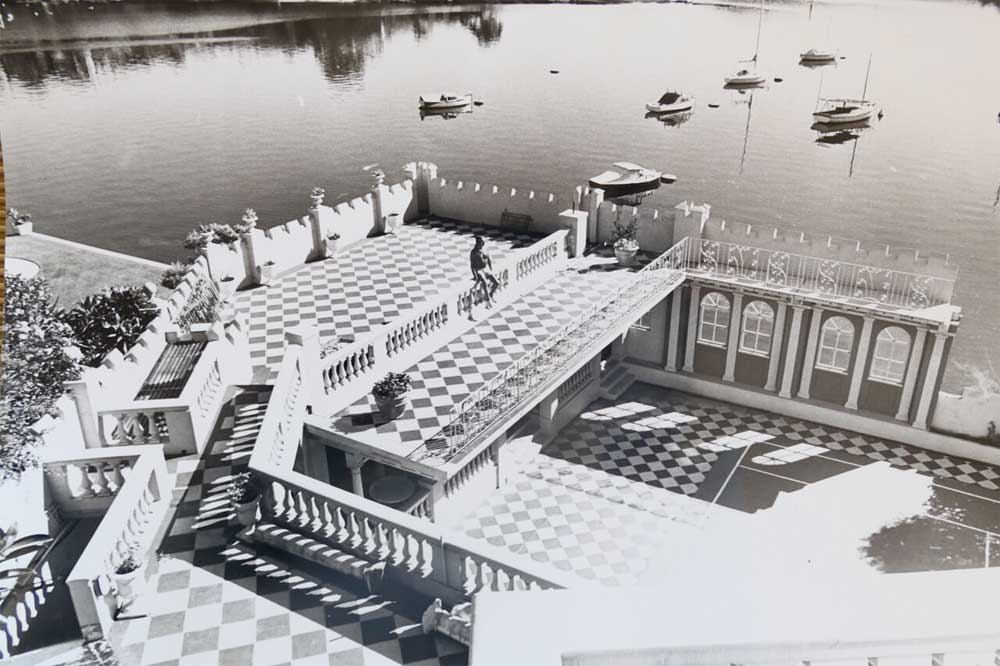 A true philanthropist, it was Vivian's hope that his theatre would provide a performance space for young people. Theatre groups, musical societies and charity organisations were given free use of Chalwin Castle.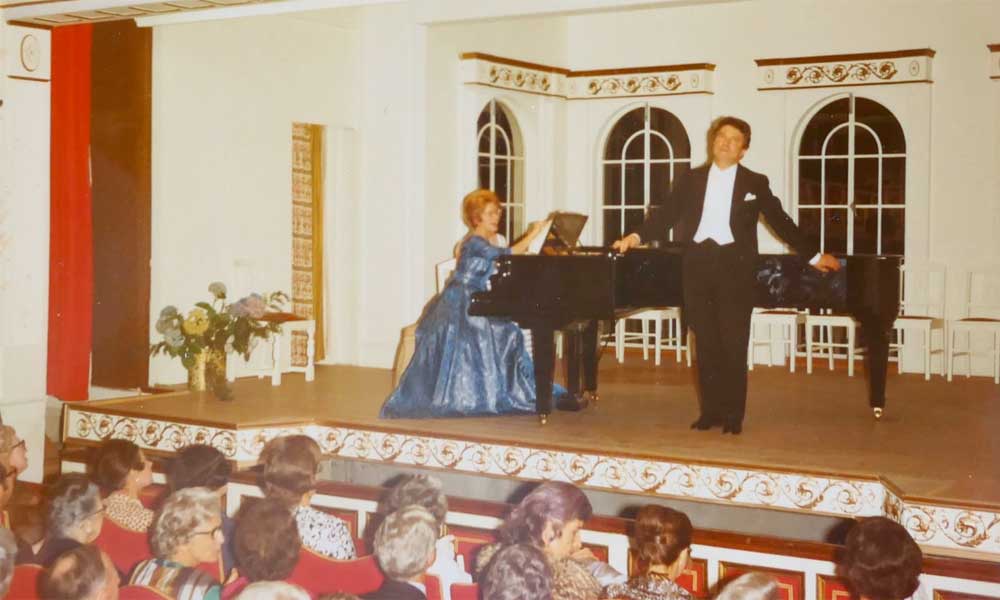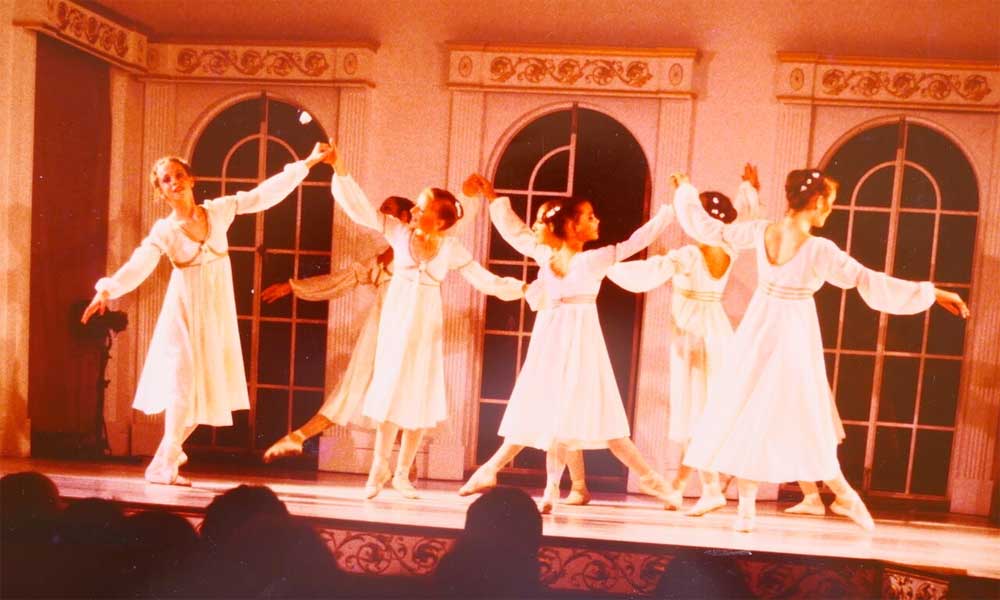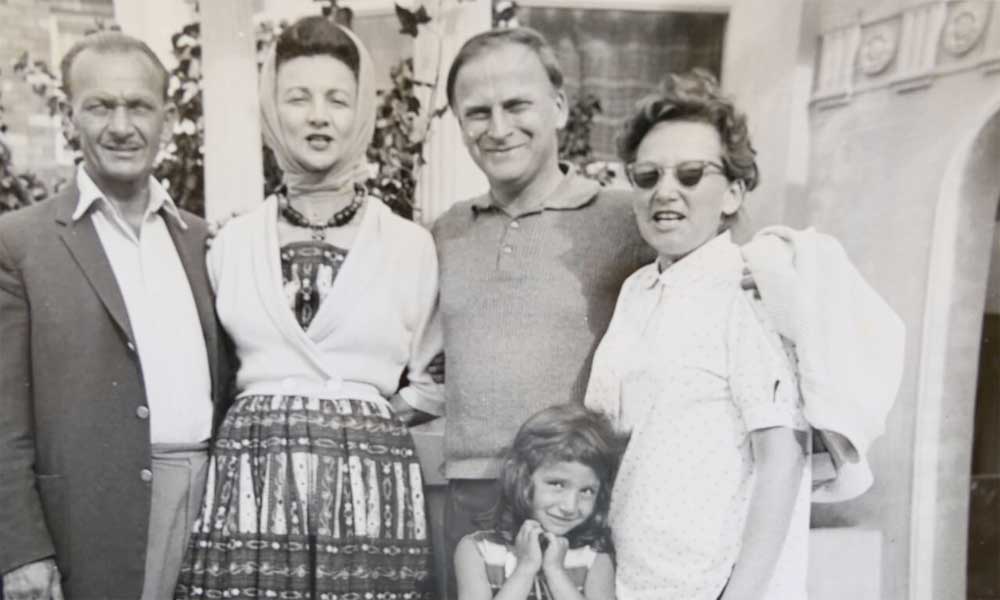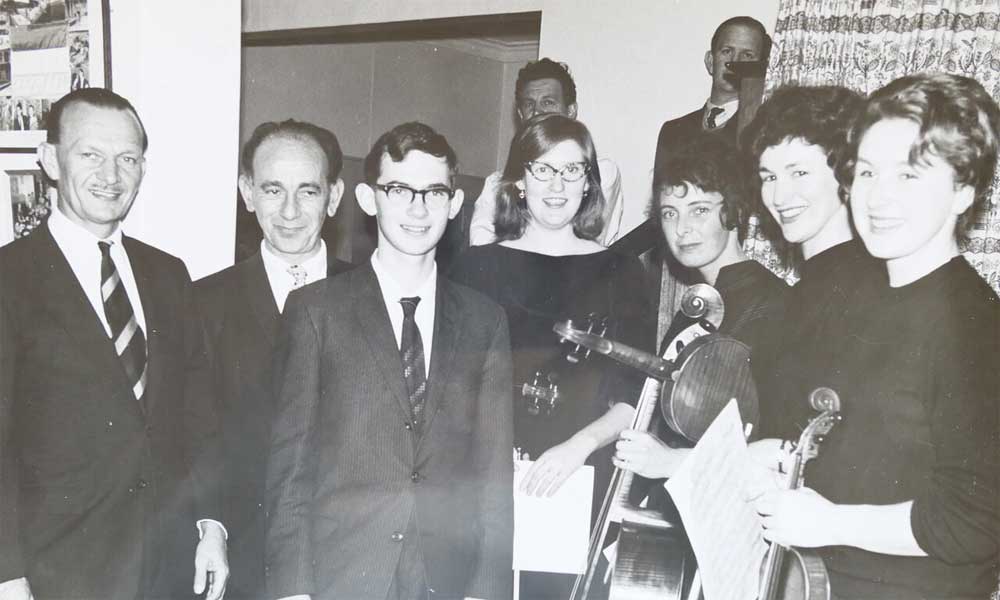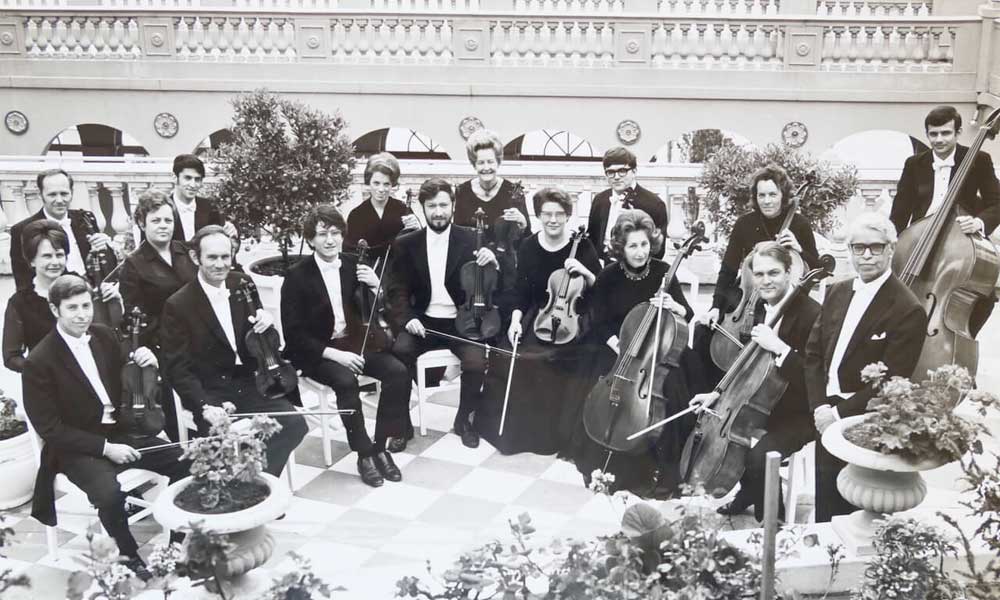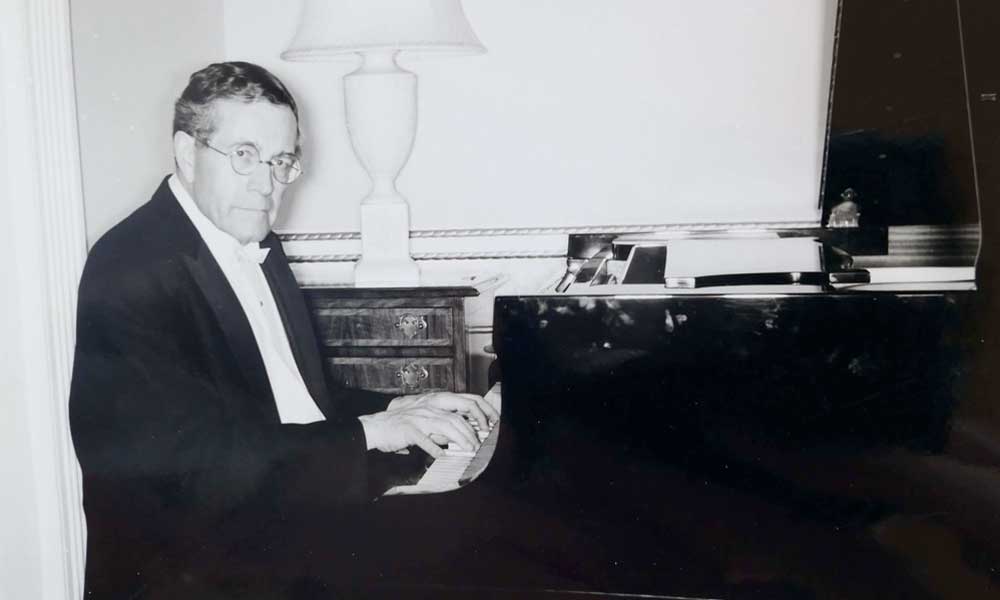 "I think music – and being able to give back to society – was his passion," Jo says of her father.
"It was wonderful, especially when we had well-known performers. We were able to talk to them and see international artists.
"It was very personal for everybody."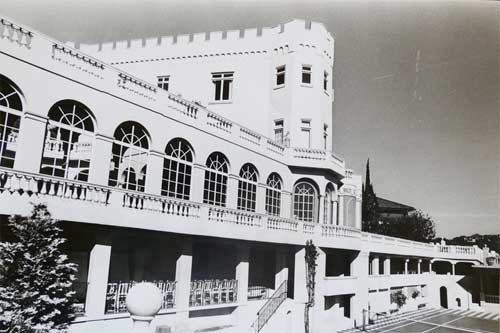 Over the years, private audiences enjoyed performances by Dame Joan Sutherland, the Robert Pikler Chamber Orchestra, Music Aviva Youth Chamber Orchestra, the Australian String Quartet and the Israel Philharmonic Septet.
World famous pianists Karl Schnabel, Richard Bonynge and Hephzibah Menuhin, violinist John Harding and cellist Nathan Waks, were also among those who performed at Chalwin Castle.
"The Rolls Royce of the music industry played there in the '60s and '70s," says Warwick Ross, from the Australian Elizabethan Theatre Trust.
"We used Chalwin Castle for rehearsals on Sunday afternoons. It was very luxuriously decorated," Warwick recalls.
"You went there for the pleasure of playing. The feeling and atmosphere in the audience was something you don't see now. It was intimate and open, and you felt like it was your family sitting there," he says.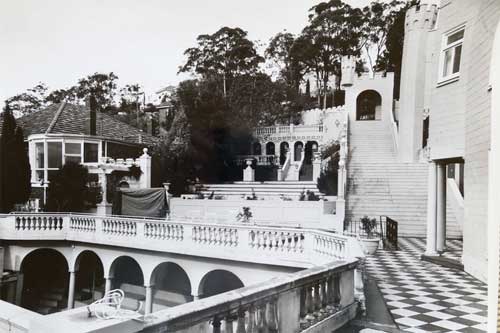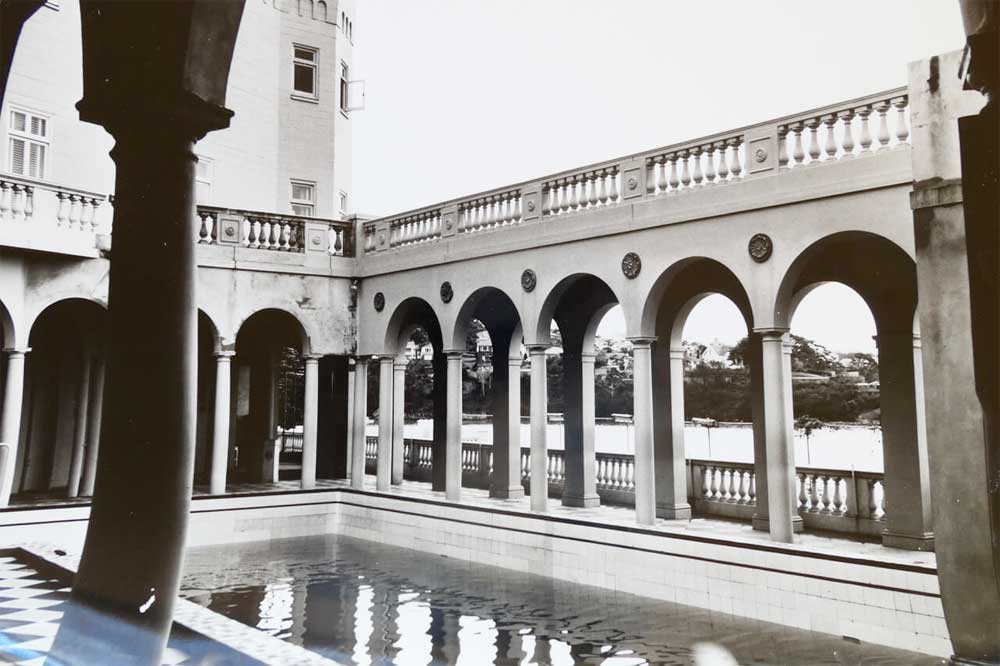 But it wasn't just famous musicians who played at Chalwin Castle.
"We had an all-weather tennis court and the Australian Davis Cup Team used to come and practise when it rained at White City," says Jo Thomson.
"Rod Laver, Roy Emerson and Harry Hopman would come, and I remember one time it had been raining and they'd been practising, and they hit all their balls into the water to see who could hit them as far as they possibly could."
And then there were legendary Australian swimmers like Mina Wylie, Fanny Durack, Dawn Fraser and Andrew 'Boy' Charlton, who used the pool for a fundraising event in the lead up to the 1956 Olympic Games.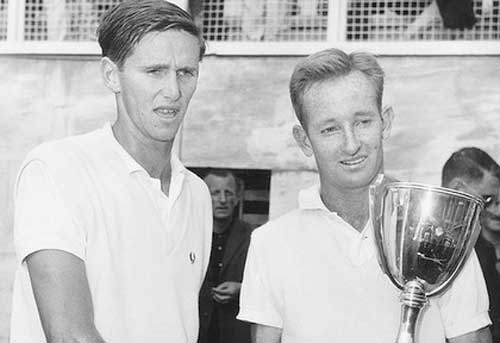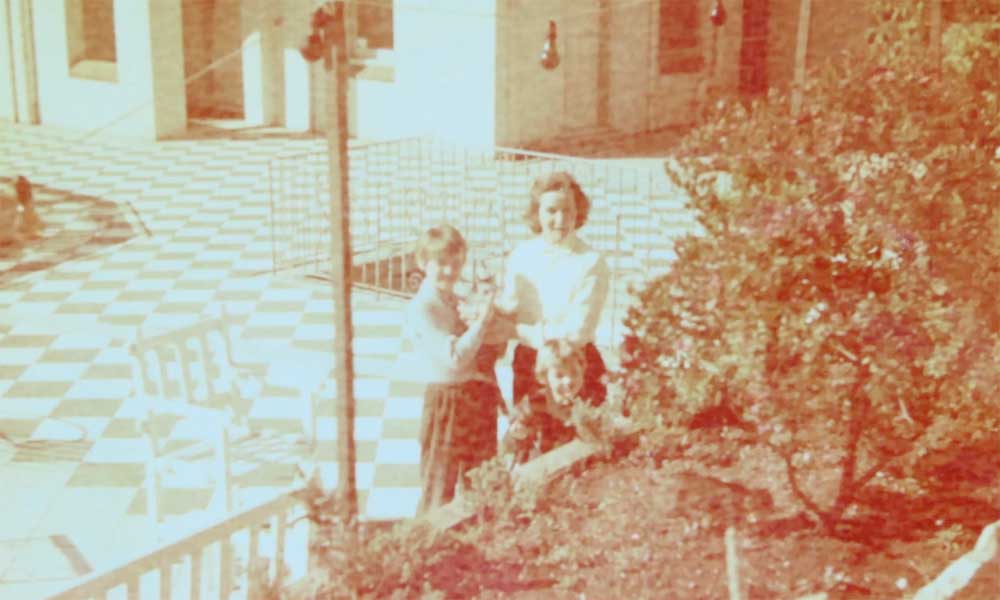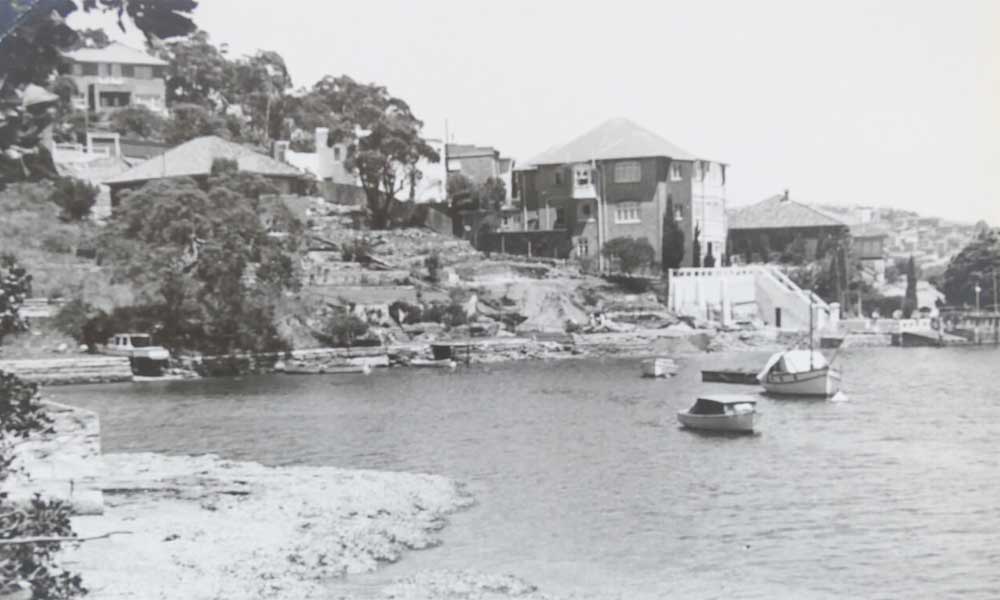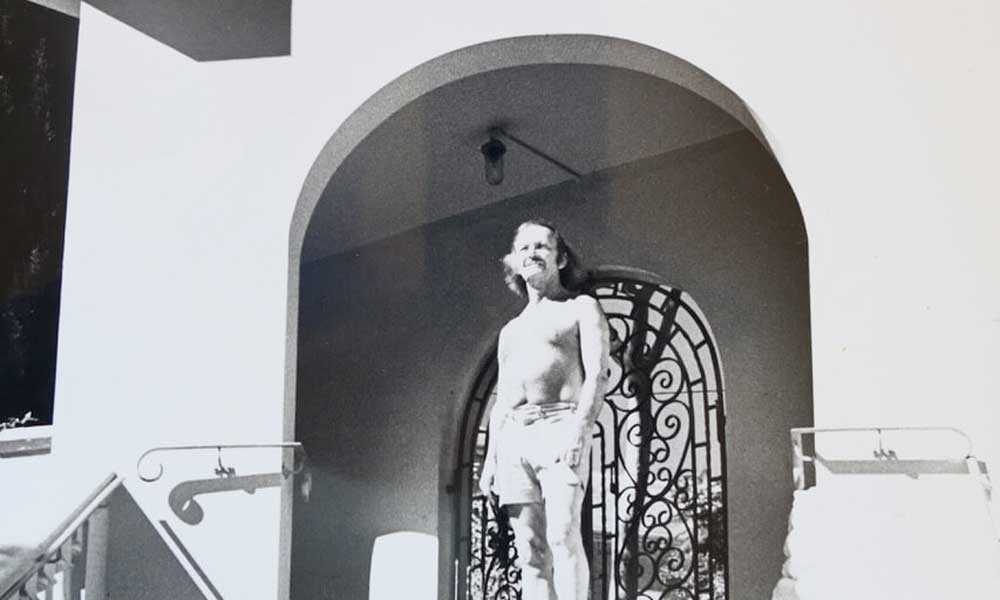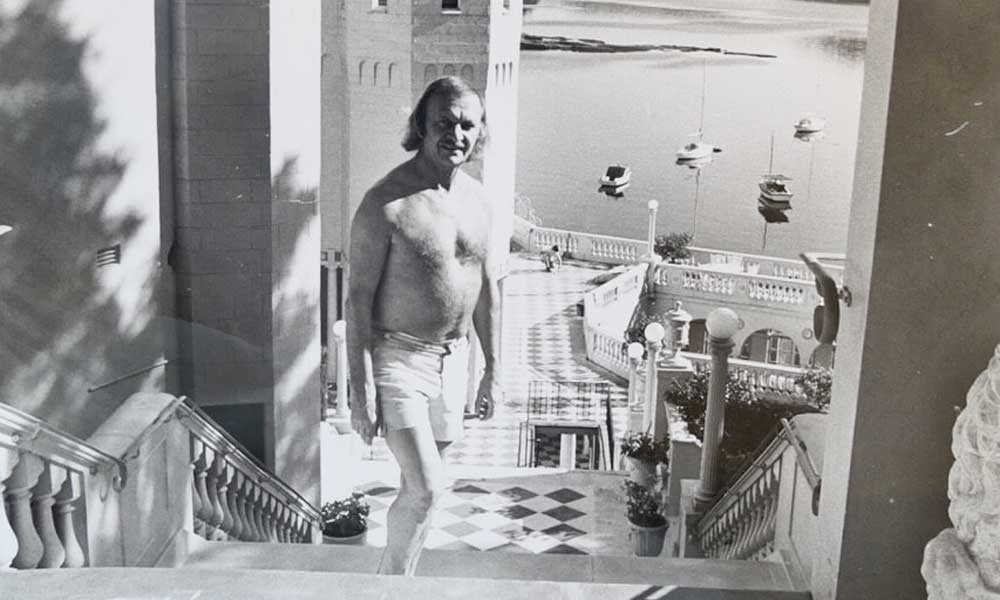 The castle was also home to the Hungarian long distance running team, after their defection following the Melbourne Olympics.
"Dad had been an Olympic Official at the Games that year and offered his home to the team, who trained at Primrose Park during their stay," says Jo.
"They stayed at our house until they were able to enter America. It was all very secretive."
Chalwin Castle held its last concert in 1980, the same year its visionary, Vivian Chalwin, died.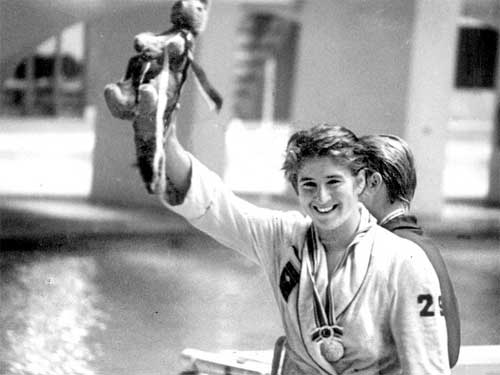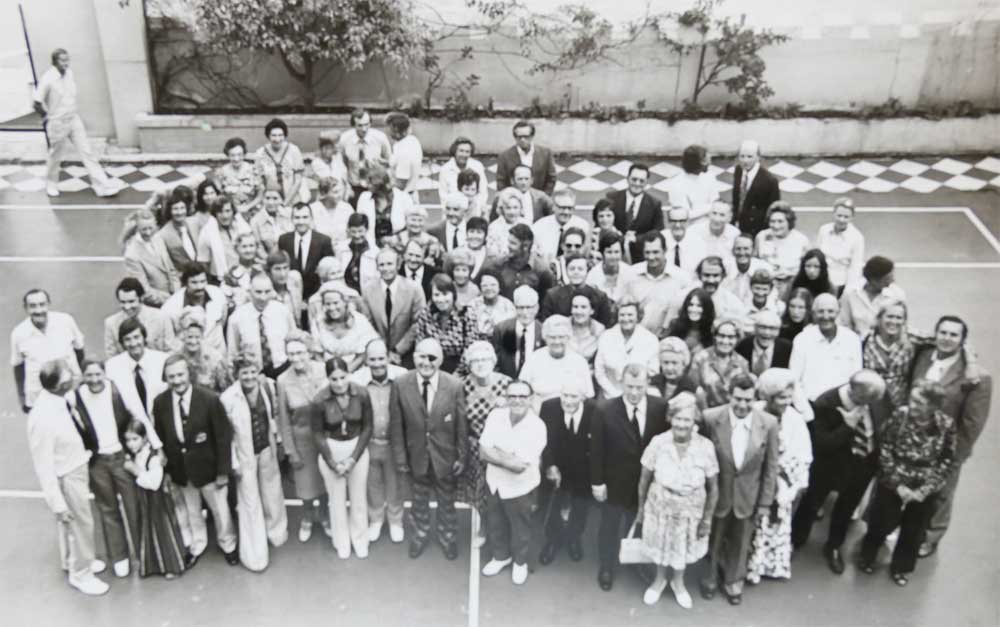 Despite his wish for the house to continue as a performance venue, council restrictions and fire safety requirements meant it was not financially possible for the family to do so.
The grand residence was eventually sold in 1992 and demolished the following year, leaving behind a legacy of one man's vision to build a home that would give back to so many, being fulfilled.
Get The Latest News!
Don't miss our top stories delivered FREE each Friday.