New ambulance station promised for Cremorne in boost to local frontline emergency care.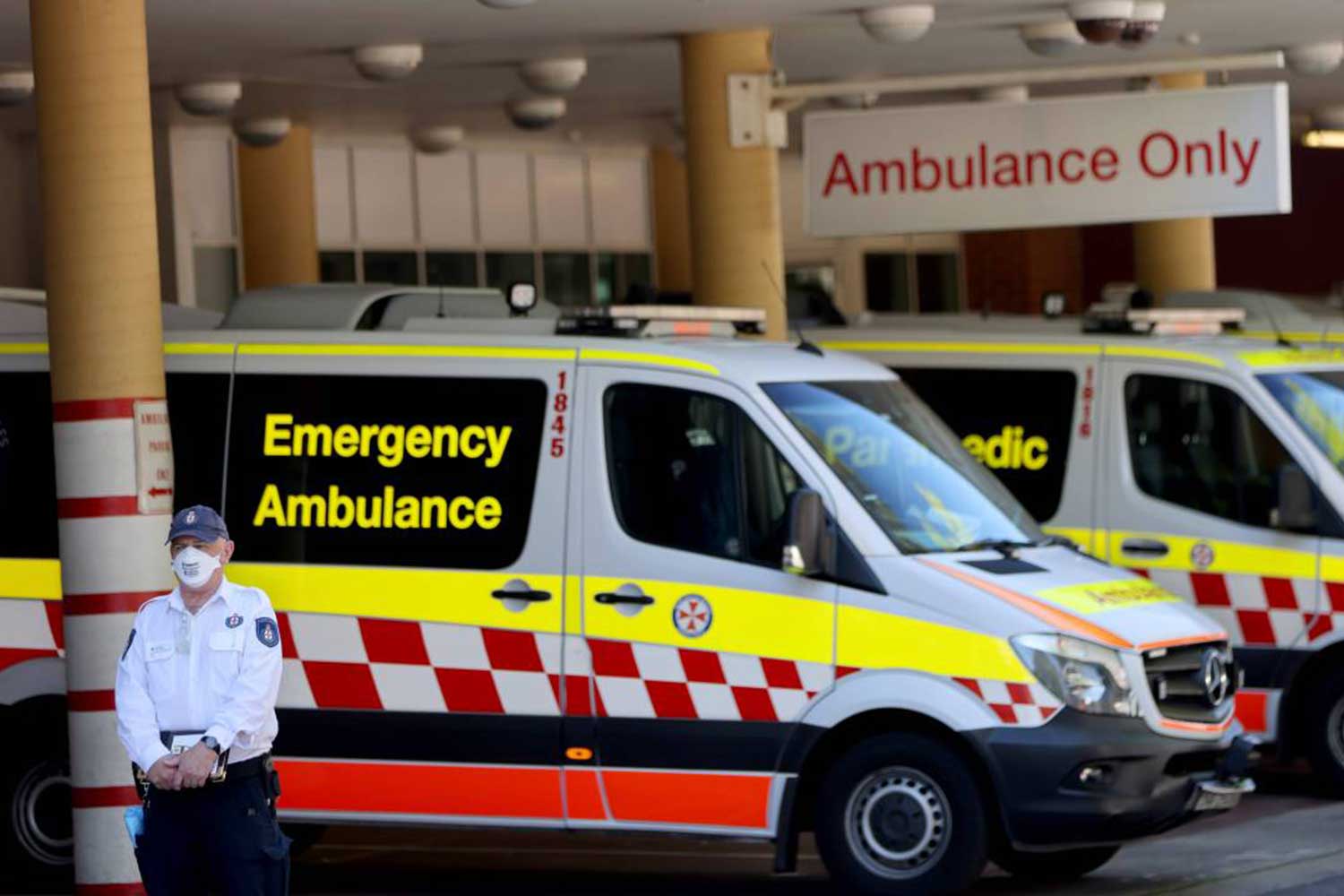 Residents will have access to front-line emergency care with a new Ambulance Station to be built in Cremorne.
Minister for Health Brad Hazzard announced the facility will form part of a major $1.76 billion investment, set to transform NSW Ambulance services over the next four years.
He said the state's strained Ambulance service will employ more than 2,000 extra staff, including 1,858 paramedics, and receive 30 new ambulance stations as the Government moves to improve the struggling sector.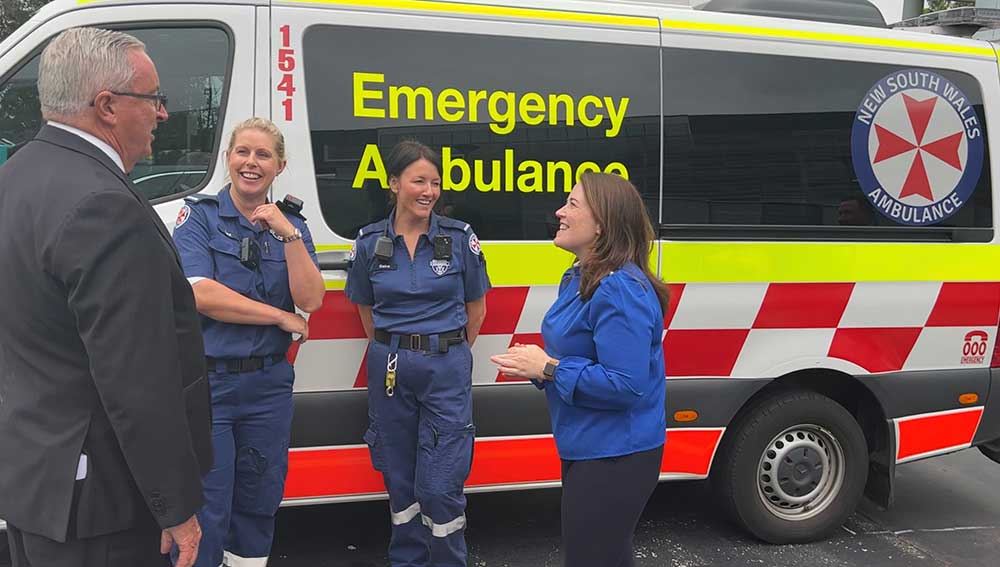 "Ambulance services are experiencing unprecedented demand and this new station will not only help us continue to meet that demand but also provide our hardworking paramedics with first-class health facilities as they assist communities in their time of need," Mr Hazzard said.
"The NSW Government is investing in ambulance stations right across the state to ensure communities continue to receive emergency care when they need it, no matter where they live."
The lower north shore has been without an ambulance station since the closure of the original Cremorne emergency facility in May 1989.
Under instruction from the then Health Department of NSW, the 662sqm site (located at 229-231 Military Rd) was auctioned in September that year.
Latest statistics from the Bureau of Health Information and acquired by Mosman Collective (July – September 2022) show the median wait time for an ambulance in North Sydney and Mosman LGA's is 14.7 minutes, up 1.3 minutes from the previous year.
For urgent cases, the median time is a staggering 30.3 minutes, up 5.2 minutes on the previous year.
Patients in need of immediate and life-threatening emergency care have an average wait of 8.5 minutes.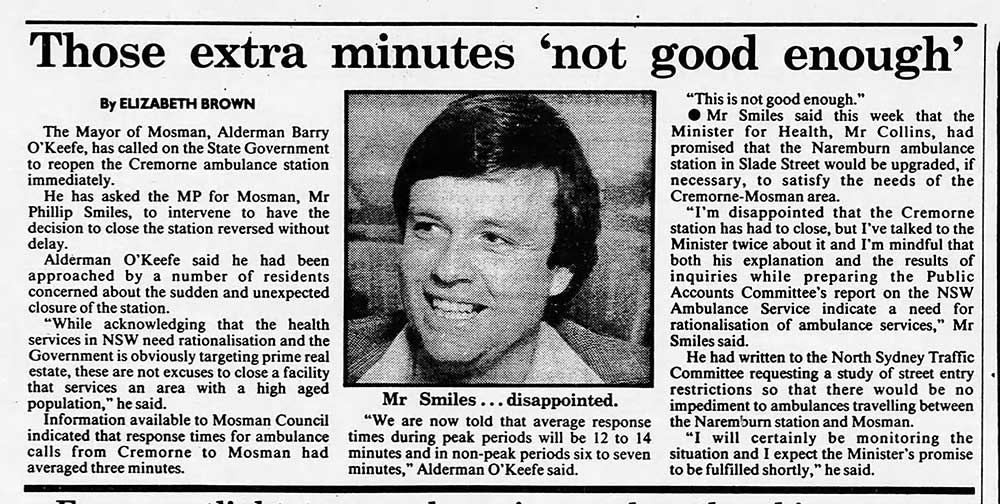 Member for North Shore Felicity Wilson said the exact location for a Cremorne ambulance station will be determined once further planning is completed, which includes working with key stakeholders to identify a suitable site.
"With Cremorne identified as a priority location for a new ambulance station, we will now commence a process to identify potential sites for the build," Ms Wilson said.
"This process will ensure we can best meet the needs of the Lower North Shore community and our emergency staff."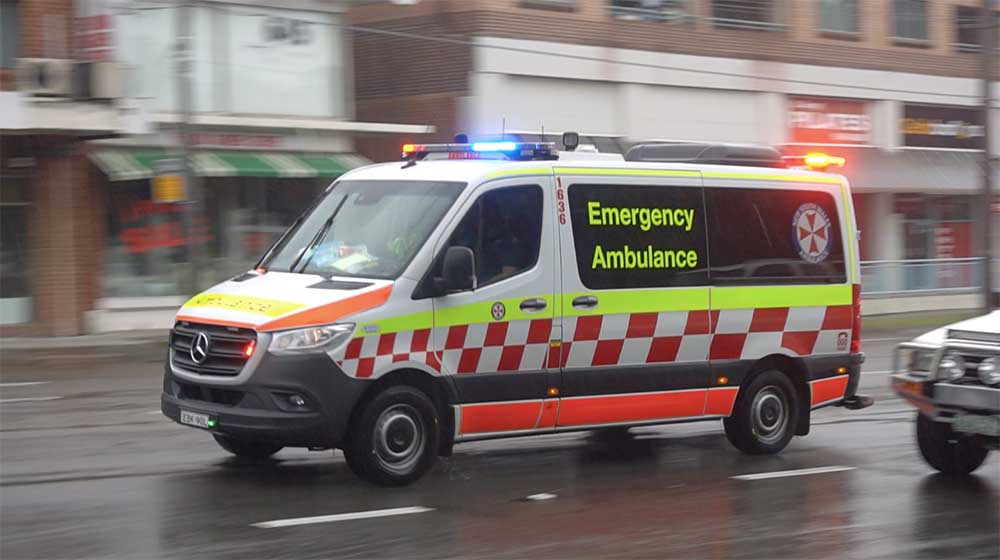 The NSW Government is committed to increasing the capacity of NSW Ambulance. In total, more than $1 billion is being invested across three major NSW Ambulance infrastructure programs, with more than 100 projects announced since 2014.
The NSW Government's $1 billion investment in NSW Ambulance infrastructure includes:
Sydney Ambulance Metropolitan Infrastructure Strategy ($184 million) – 19 projects – 18 projects completed to date with one due for completion late 2023. Program began 2014.
NSW Ambulance Infrastructure Program ($615.5 million) 30 projects – 8 in early planning. Program announced in 2022-23 State Budget.
RAIR program Stage 1 & 2 ($232 million) – 54 projects – 41 complete, 13 underway. Program began 2015.
Footnote: The new ambulance station for the Cremorne area is being delivered as part of the $615.5 million NSW Ambulance Infrastructure Program and is additional to the Artarmon Superstation which opened in 2018.
Get The Latest News!
Don't miss our top stories delivered FREE each Friday.