"Significant bikie figure" shot in Kirribilli, getaway car burnt out in Neutral Bay.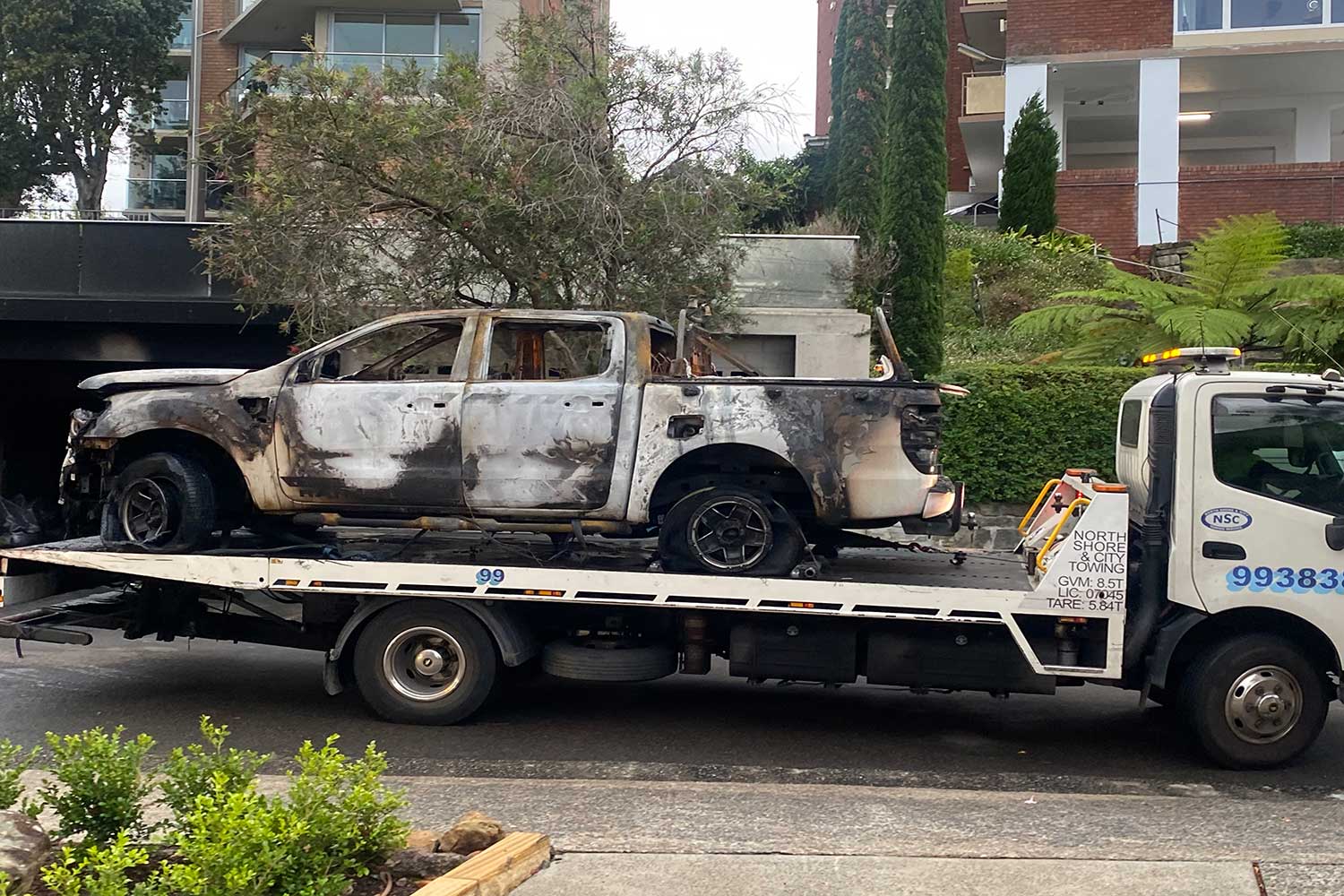 The car at the centre of a police investigation into the shooting of a one-time high-ranking bikie member has been removed from a Neutral Bay crime scene.
Detectives arrived at the garage of a Raymond Rd apartment block shortly after 6am on Thursday and escorted two North Shore City tow trucks to the basement of the eight-story building.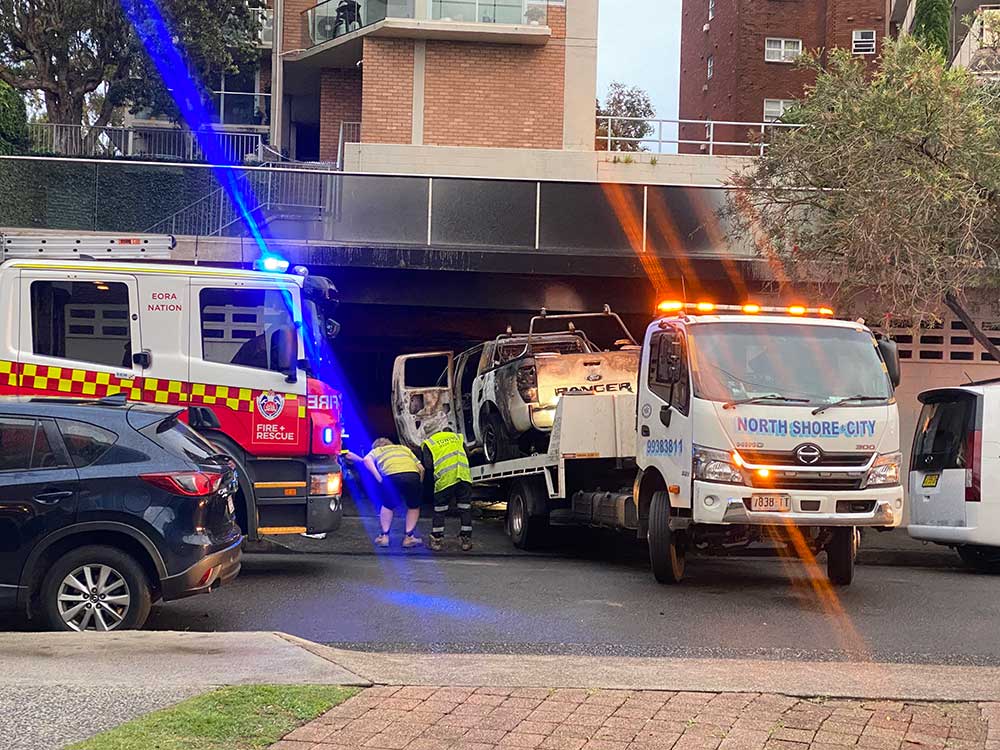 Forensic detectives in protective clothing directed several men wearing high vis and NSW Fire and Rescue officers to assist with the recovery operation.
At 6:30am, a burnt-out, white dual cab Ford Ranger Raptor was pushed onto the rear of the tow truck.
No number plates were attached to the incinerated vehicle, and it appears the fire started at the front of the car.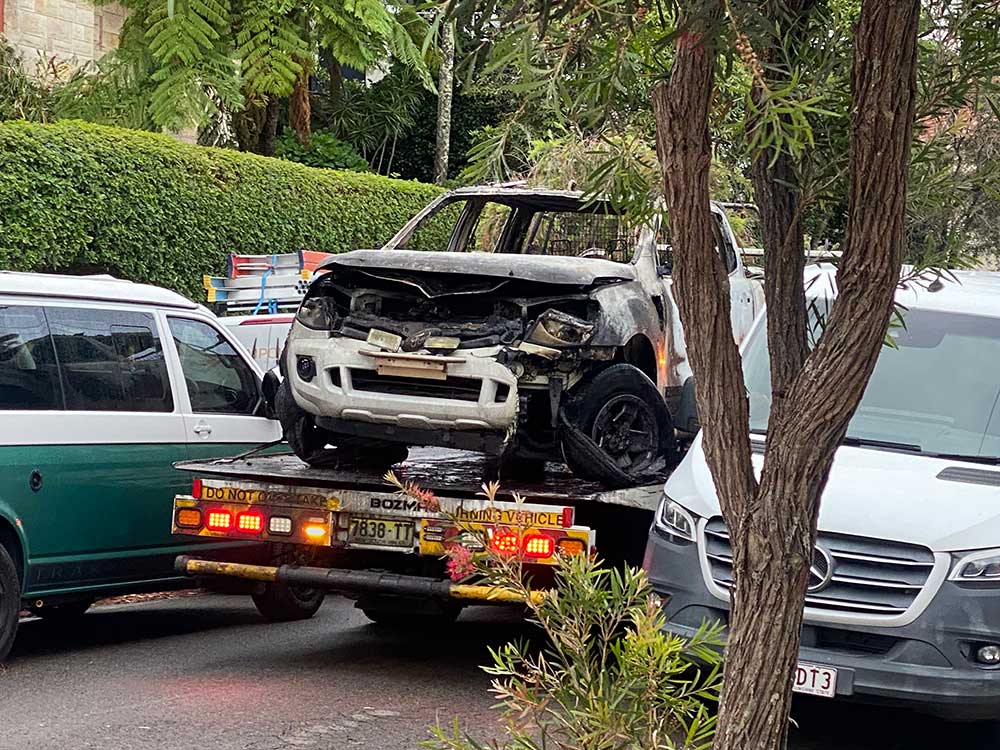 These early morning exclusive pictures follow a drama-fueled afternoon on a quiet local street tucked away behind the Neutral Bay Club.
Around 4:20pm on Wednesday, Year 8 schoolboy Brayden Ford was walking home with three friends when he saw smoke billowing from the underground car park of a multi-storey complex comprising 23 apartments.
He said flames engulfed the unsecured, ten-space car park within seconds.
"I could see it was a Ford Ranger, and it looked like it had been dumped because it was parked on a really weird angle," Brayden said.
"I rang Triple Zero, and we were all in shock because nothing like this ever happens in Neutral Bay."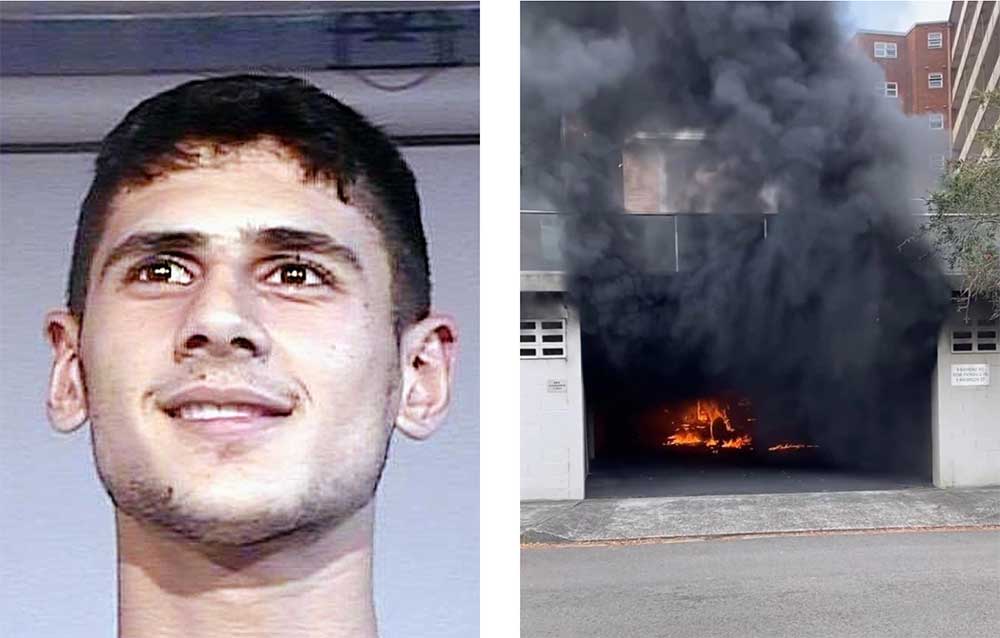 Resident "Amy", who lives in a neighbouring apartment, said she was working from home when several loud bangs and "popping sounds" drew her to the balcony around 4:25pm.
"I heard someone yelling from down on the street and rushed down to see what all the commotion was," she told Mosman Collective.
"It was a terrifying scene; nobody knew what the hell was going on.
Get The Latest News!
Don't miss our top stories delivered FREE each Friday.
"I was worried there might be someone in the burning car or a resident in the car park," she said.
As the stench of burning rubber and petrol filled the air, police swarmed the area to investigate whether the car fire was connected with the brazen daylight shooting of 33-year-old Abdul Baghdadi.
A one-time high-ranking bikie member, Baghdadi, was last night holed up in his luxury harbourside apartment and refusing to assist officers after he was ambushed and shot in the ankle on Upper Pitt St in Kirribilli, just blocks from the Prime Minister's residence.
The Daily Telegraph exclusively revealed Baghdadi, aged in his 30s, was lured to the street outside a unit block just after 4pm, where an unknown gunman fired five shots before fleeing.
Distressed neighbours called Triple-0 after hearing gunshots and a man screaming out in pain.
"He was like wailing … and saying a few four-letter words," one witness told the Daily Telegraph.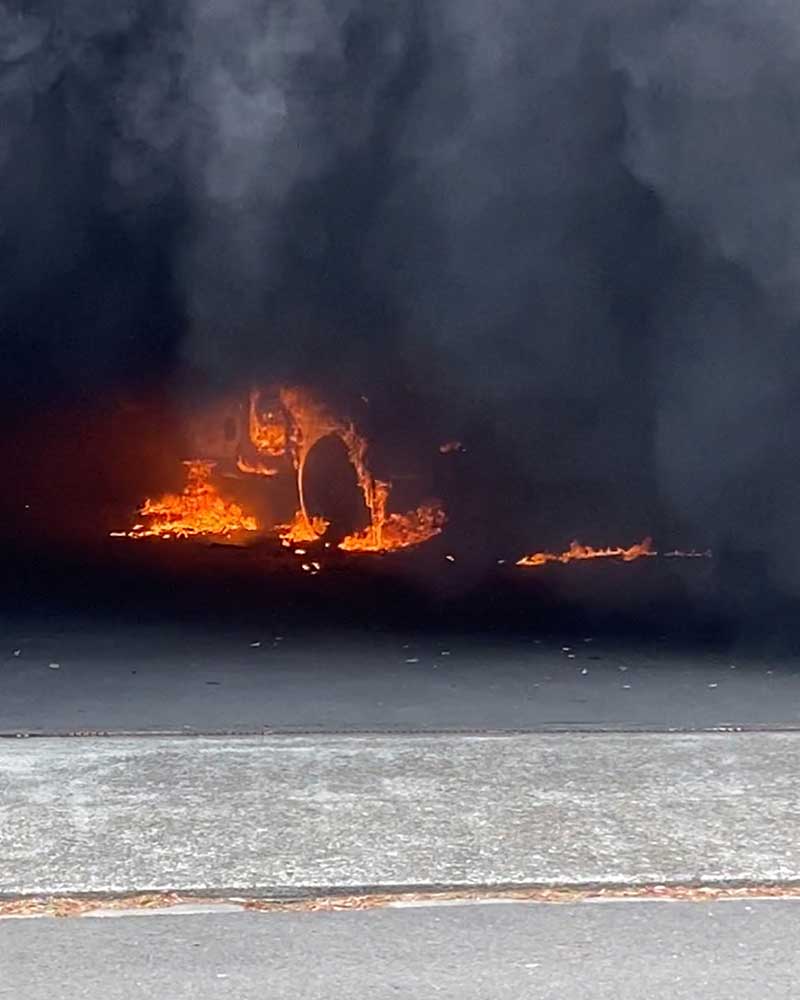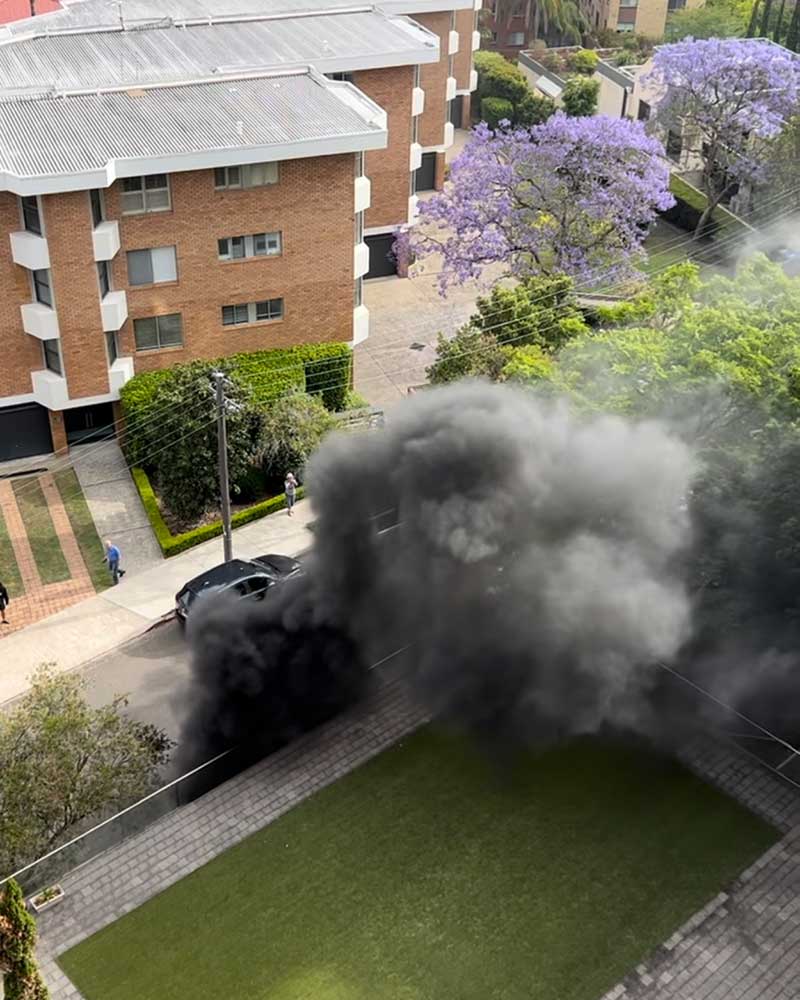 Police said the injured man declined to be treated by paramedics. His injury was not considered life-threatening.
Witnesses said the bloodied man returned to the Upper Pitt St unit block, where friends arrived soon after to help him.
Baghdadi is understood to have only recently been released from prison.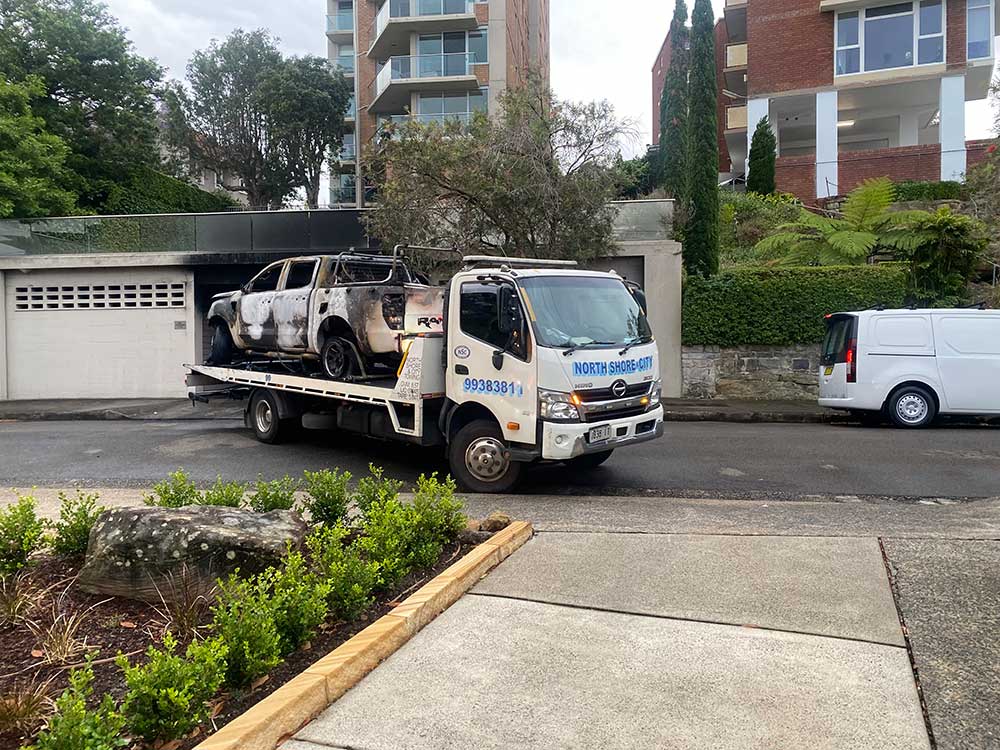 According to court documents, he is understood to have been paroled earlier this year after pleading guilty to a series of violent carjackings and robberies where he fired a handgun to intimidate his victims.
Two men involved in yesterday's shooting are believed to be on the run, and anyone with information is urged to contact Crime Stoppers on 1800 333 000.
Get The Latest News!
Don't miss our top stories delivered FREE each Friday.