From the Archives, 1963: Fatal shark attack in Sydney Harbour kills actress Marcia Hathaway.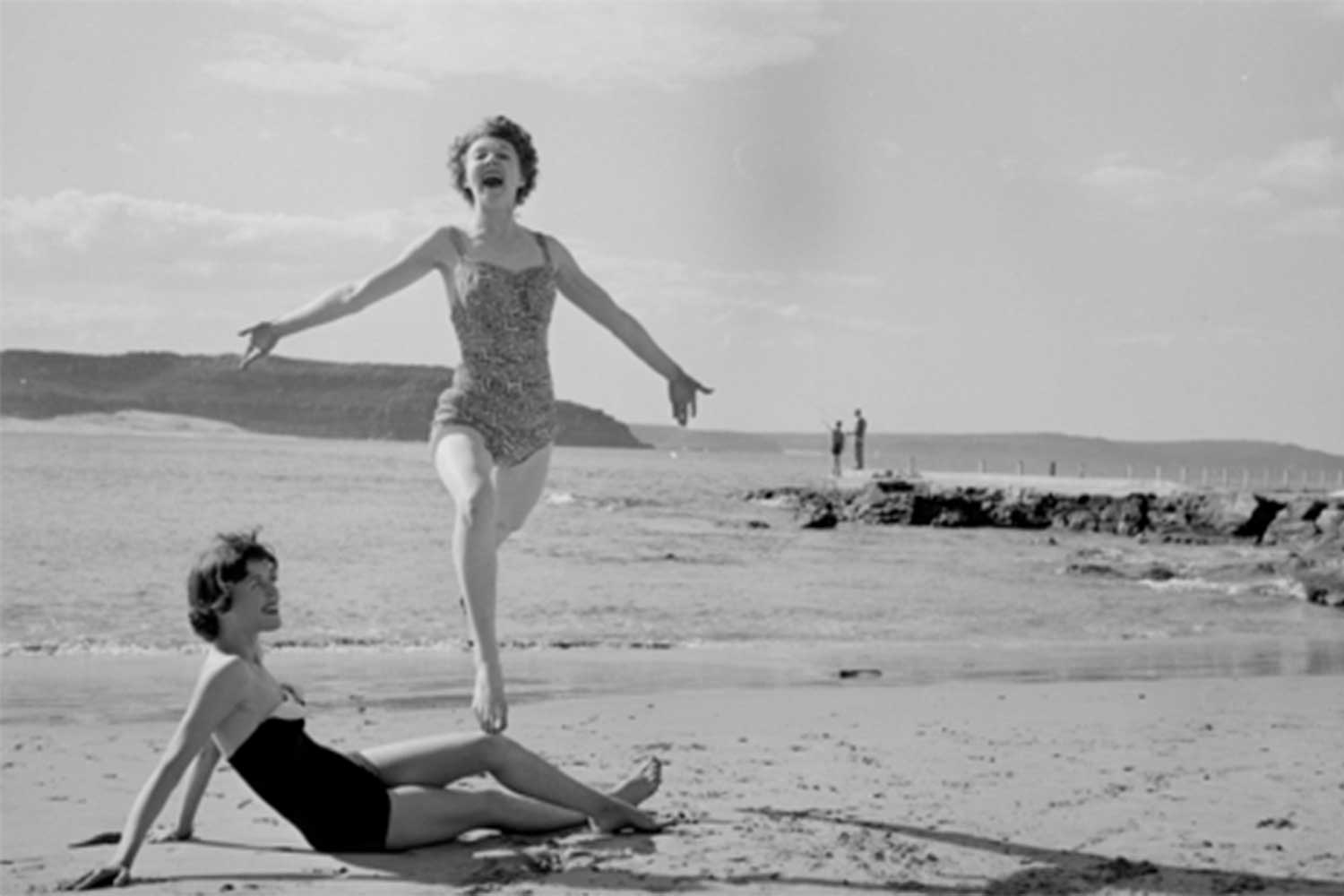 When they climbed abord cabin cruiser 'Valeeta' on the last morning of the Australia Day long weekend, Frederick Knight and Marcia Hathaway were in high spirits.
Recently engaged, they'd chosen Middle Harbour as the perfect destination to picnic with friends, planning to reach the pretty harbourside suburb of Castlecrag by lunch time on Monday 28 January, 1963.
A successful Sydney actress, 32-year-old Marcia was well known on stage and screen, but it was her final role, as the last person to die of a shark attack on Sydney Harbour, that she is remembered for.
Just after 10am, boat co-owners David Mason and Peter Cowden, motored past Chowder Bay and headed towards The Spit with passengers James Delmege, Alan Simpson, Sandra Hayden, Frederick, and Marcia.
With striking red hair and blue eyes, Marcia was careful to protect her fair complexion from Sydney's 30-degree day, donning a sun hat and sleeves as the boat anchored at Sugarloaf Bay.
Cool drinks and a light lunch on Valeeta's afterdeck then led to a playful conversation, Marcia's cousin would later reveal, followed by a spur-of-the-moment decision that would ultimately claim her life.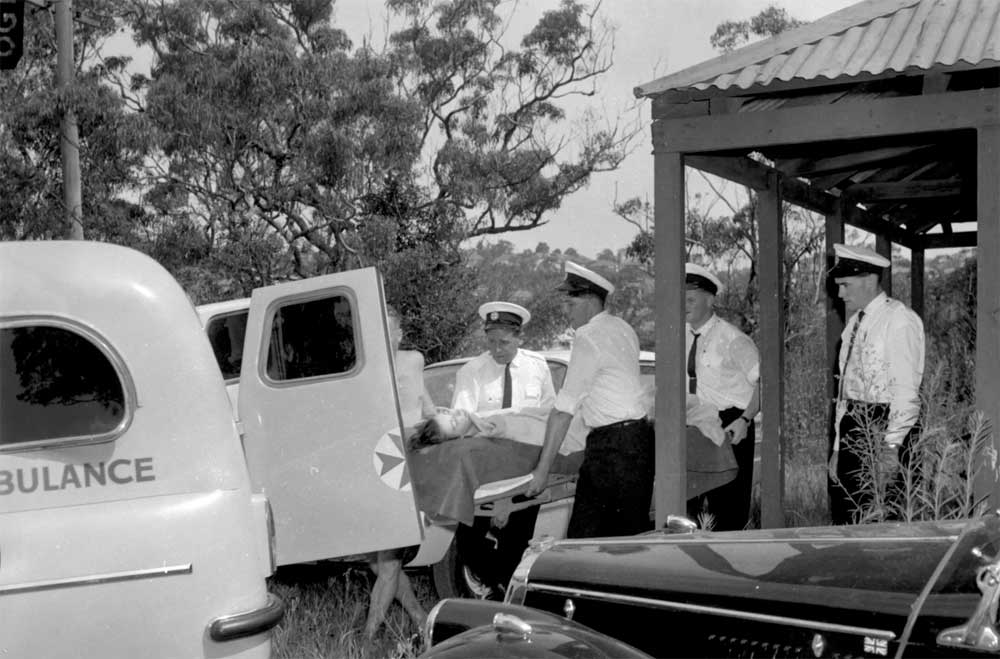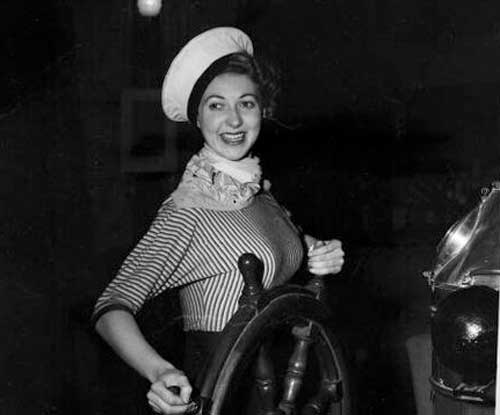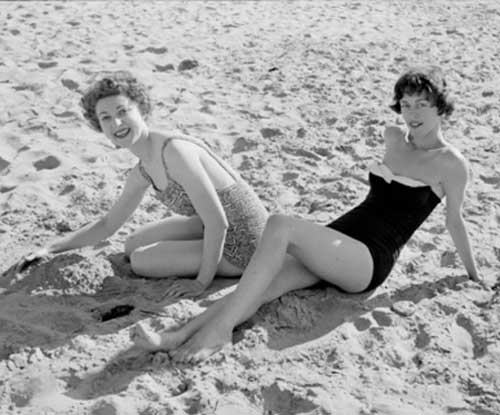 "With her porcelain skin, nobody believed Marcia had ever seen the sun and they dared her to prove she could swim," Richard Wood wrote in this 2015 blog post, "so she slipped over the side of the boat into Sugarloaf Bay and the jaws of a bull shark."
At 12:30 pm, four of the group went ashore, while the other three remained on Valeeta. Sandra Hayden and James Delmege began looking for oysters on the rocks, while Marcia and Frederick went digging in the shallows.
Martha Hathaway
Valeeta was just 20 feet (6 metres) from the shoreline of Sugarloaf Bay.
"We waded into the water until we were knee deep," Frederick Knight would later recall, "Marcia wasn't very far from the beach and I had moved in to take off a pair of sandshoes I was wearing.
"We had been in the water for about five minutes and I was about 12 to 15 feet away from Marcia with my back to her.
"And then I heard her call out 'I think an octopus has got me.'
Turning toward his fiancée, Frederick Knight then watched the unthinkable happen.
Marcia Hathaway had been attacked by a bull shark, in just 30 inches (76cm) of water.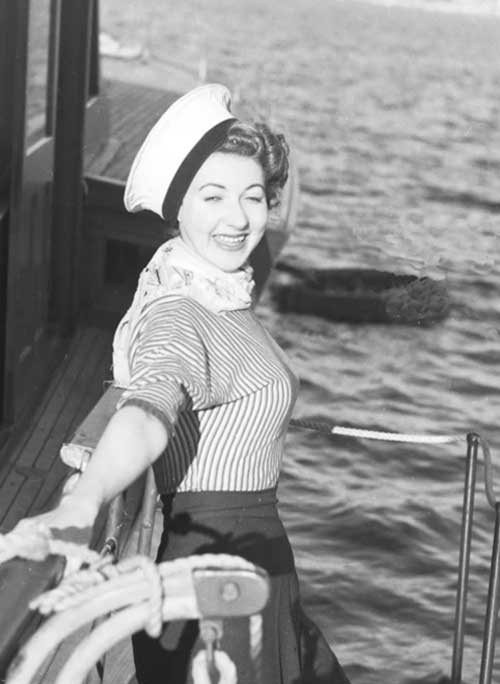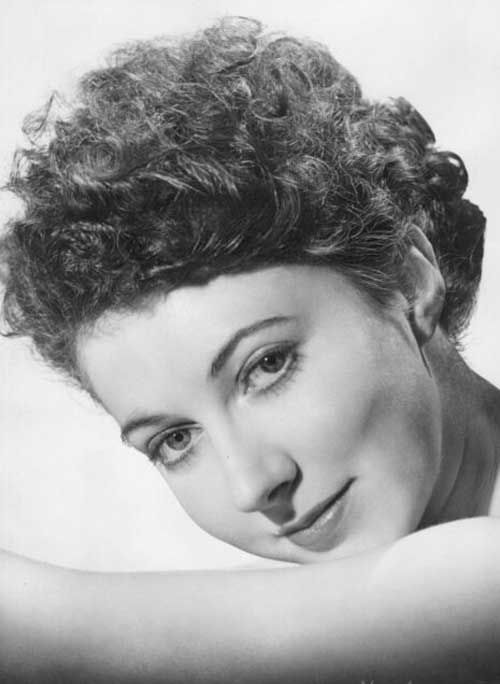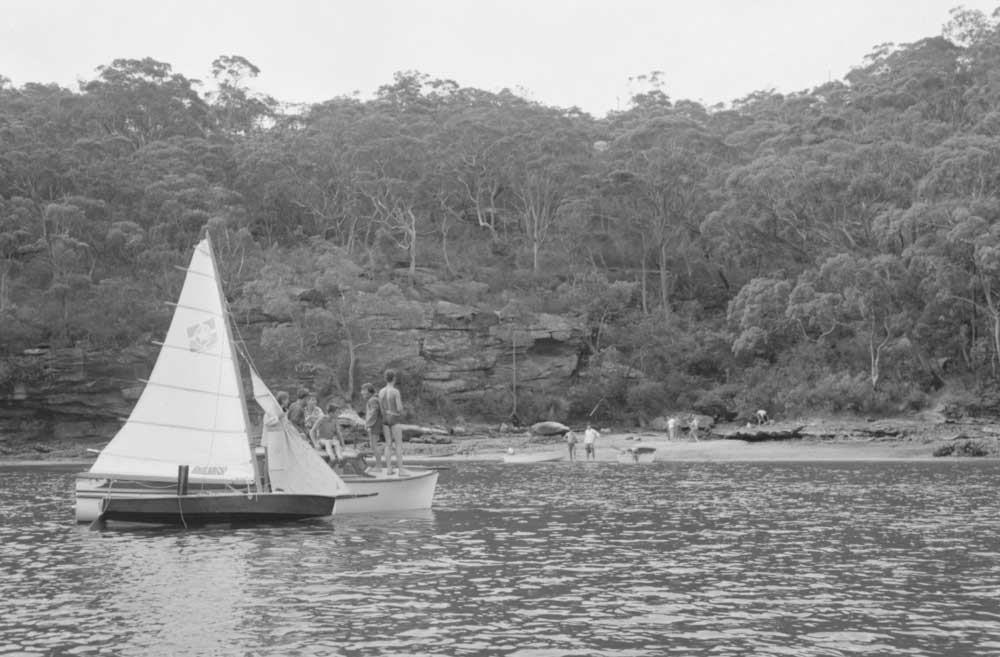 "I heard Marcia scream 'Oh dear', and then she was dragged into deep water," Frederick Knight told reporters on the scene.
Shark attack Sydney Harbour 1963
"I started to run to her and saw the fin of a shark.
"It seemed to have grabbed her on the calf of her right leg.
"When I reached Marcia, it struck again and seized her on the thigh.
"I started to kick the shark and beat it with my fists, most of the struggle is a blank but I remember at one time the shark was between my legs and I seemed to be straddling it."
As panic-stricken swimmers raced from the water to find help, James Delmege sprinted towards Frederick, now in a tug-of-war with the blood-thirsty predator.
"I kept hold of Marcia and kept trying to drag her away from the shark," Frederick told the Sydney Morning Herald.
"The water was stained with blood and I never thought I would get her away from it. I think at one stage I had my foot in its mouth. It was soft and spongy."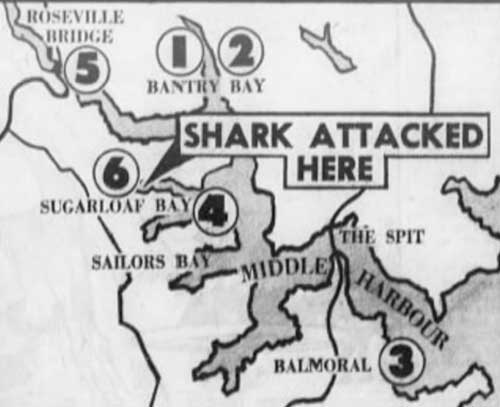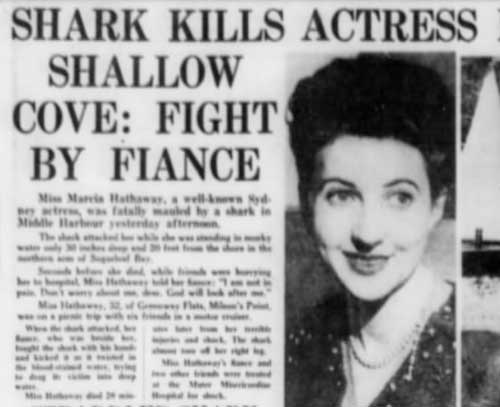 James Delmege and Frederick Knight pulled Marcia onto the sand, as boat owners David Mason and Peter Cowden tore sheets from bunk beds to use as torniquets for their terrified, still conscious friend.
"She had terrible injuries to her legs and lower body," Frederick told the Inquest into Marcia's death.
"We took Marcia to a boat shed at the foot of Edinburgh Rd in Castlecrag and I swam ashore to find a phone."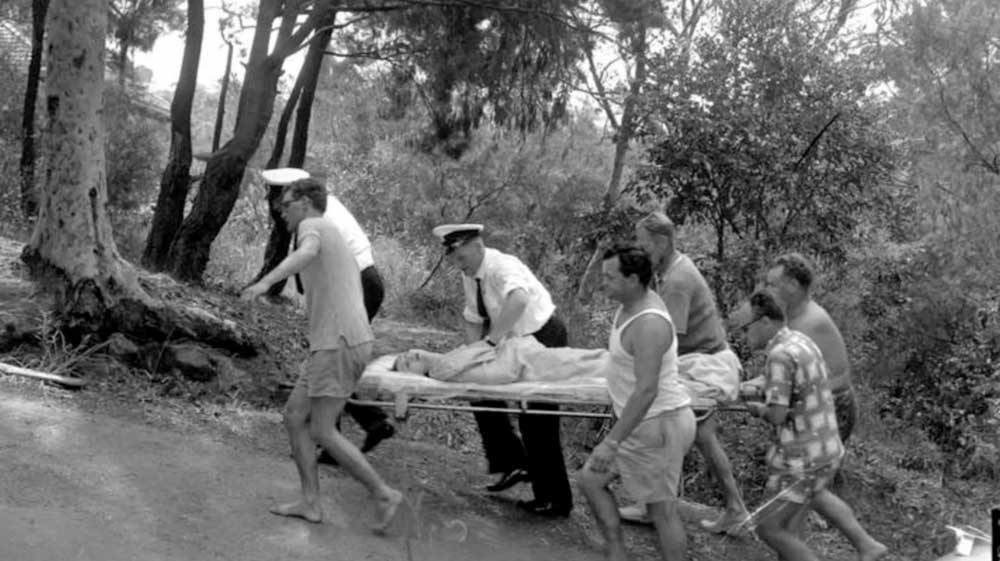 With emergency crews finally dispatched, Frederick returned to the boat to comfort his fiancée, as it made its way to the meeting point at Mowbray Point.
But fate hadn't finished with Marcia Hathaway just yet.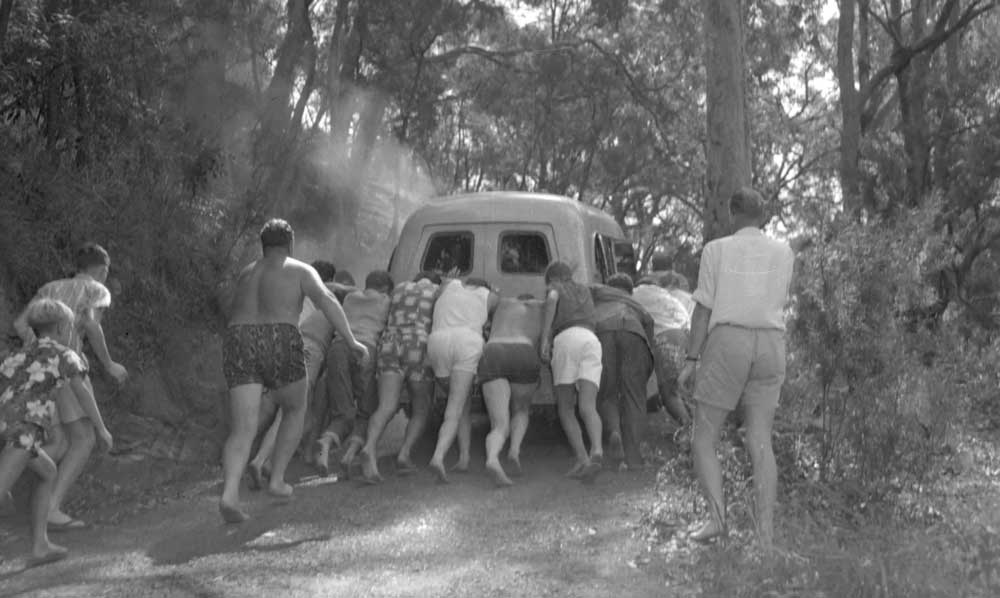 At 1:30pm, the critically injured actress was placed in an ambulance, which then broke down while navigating the steep track from the harbour. About 30 people made frantic efforts to push the vehicle, but the gradient was too steep.
By the time a second ambulance arrived, Marcia Hathaway had stopped breathing.
Frederick Knight would later say that his wife-to-be was calm in the moments before her death.
"When I asked her if it hurt she told me, No I am not in pain," he said.
"I have seen men die, but I have never seen anyone as brave as Marcia, I think the last words she said to me were, 'Don't worry about me dear, God will look after me.'
Get The Latest News!
Don't miss our top stories delivered FREE each Friday.