Real Estate Rewind: In 1999, you could buy a Golden Triangle house for $2 million!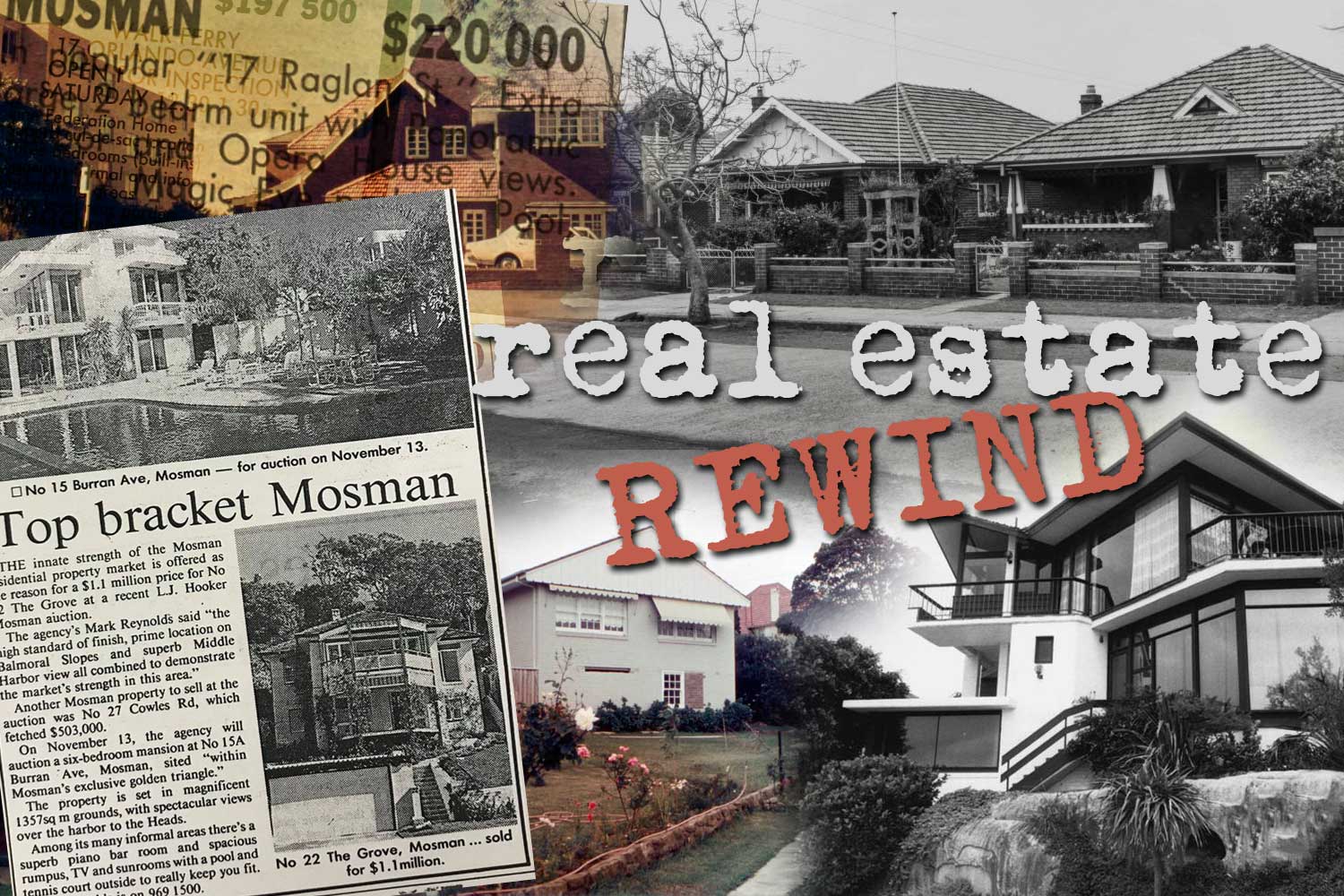 If there's anywhere you want to live in Mosman, it's the Golden Triangle.
The tightly held area bordered by three avenues; Burran, Hopetoun and Kirkoswald, is home to some of Australia's finest (and most expensive) properties.
Once full of fibro beach shacks, the booming 1980s saw the area transformed, with the big end of town moving in to take advantage of double blocks and spectacular views.
"Welcome to Paradise" was the line Mosman agent Rob Simeon used when marketing 1D Kirkoswald Ave, also known as "Heachem", in 1999.
With its five bedrooms, high ceilings, arched windows, and a magnificent central hallway, it was indeed spectacular, and quickly attracted the interest of Mosman merchant bankers looking to spend their annual bonus.
Panoramic views, dual access and easy walking distance to Balmoral made the listing even sweeter.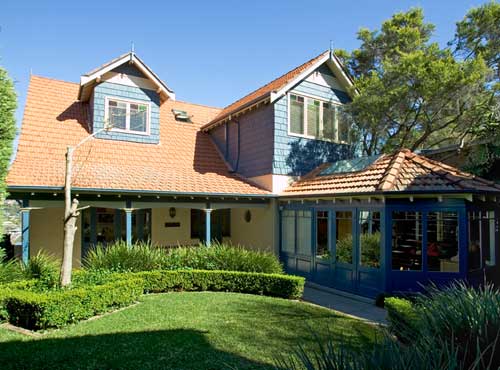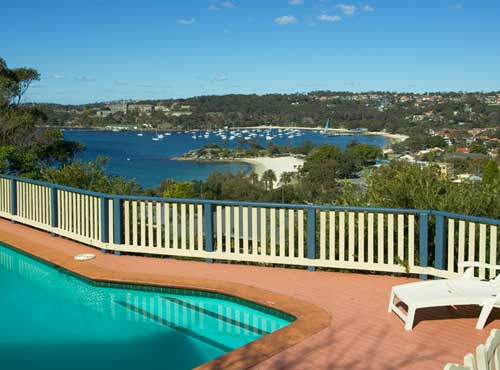 "Here, the privileged few can enjoy sunshine all day, privacy and an unrivalled lifestyle," the Sydney Morning Herald advertisement reads.
Mr Simeon recalls half a dozen bidders at the Kirkoswald Ave auction, all of them keen to secure the home.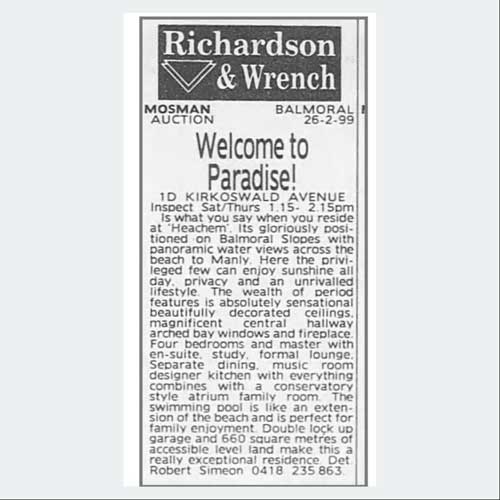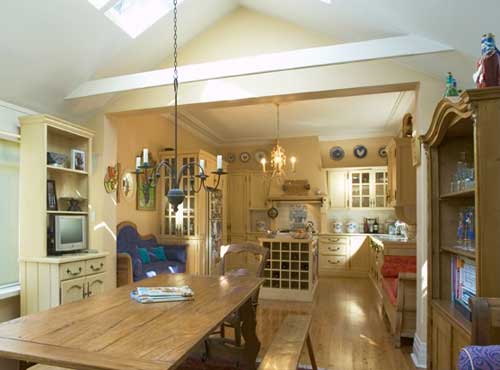 "It was an interesting time in the real estate industry, because clearance rates in Mosman rarely got above 50 per cent," he said, "so purchasers would often dictate the market sentiment."
"It explains why private treaty back then was used as a popular marketing tool."
1D Kirkoswald Ave sold in May 1999 for the princely sum of $2 million.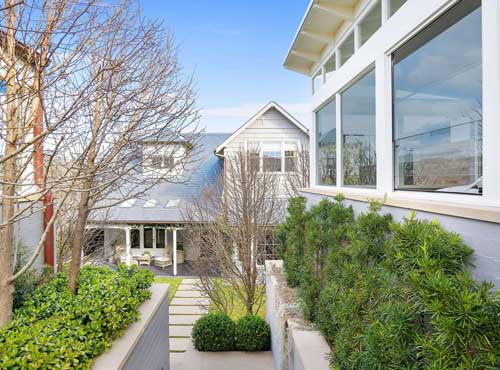 1D Kirkoswald Ave sold in March this year for $16 million!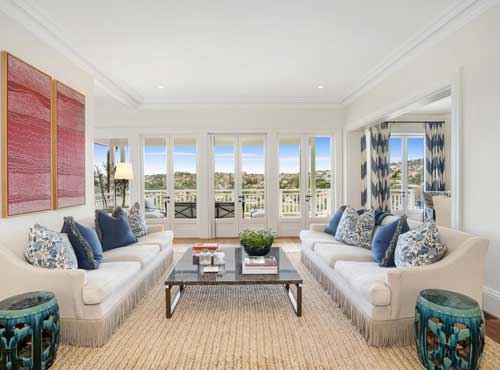 This is what 1D Kirkoswald Ave looks like in 2021.
In August this year, the home hit the market again, achieving an eye-watering $16 million.
"When you measure the capital growth through to today, this property has shown 800% capital appreciation," Mr Simeon said.
"Not only is it mind blowing, it's also tax free – just think about that!"
56 Harbour St, Mosman
When this brand-new apartment on Harbour St hit the market in November 2001, it had everything Gen X 'DINKS' (Double Income, No Kids) were looking for.
"So central to everything that's important to your busy lifestyle," the Richardson and Wrench advertisement reads.
"This ultra-smart, as new apartment offers security, space and sophisticated living."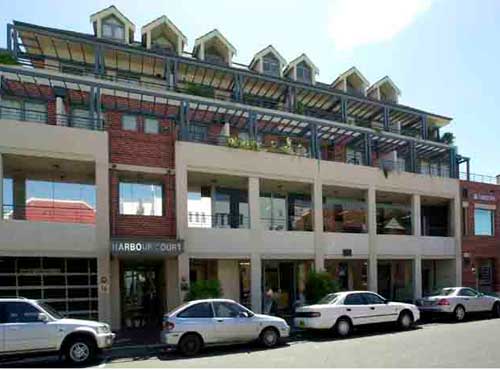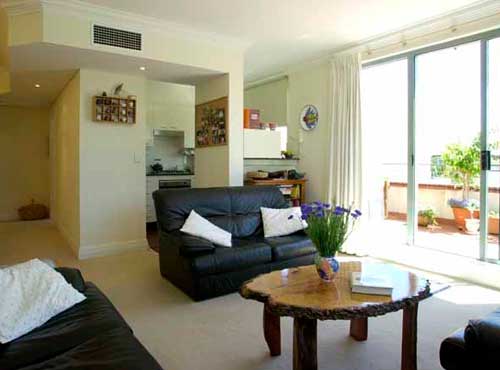 With a large living area, terracotta terrace, two double bedrooms, two bathrooms and two car spaces, it was a perfect pad or investment, just moments to Spit Junction.
"The asking price on this apartment was $625,000," Mr Simeon told Mosman Collective, "and it sold for $595,000."
Today, this property would fetch about $1.2 million, maybe a bit more given the current heat in the market."
Get The Latest News!
Don't miss our top stories delivered FREE each Friday.