Entire Mosman house gets picked up and moved 300 kilometres – to Mudgee!
The owner of this beautiful Victorian cottage has given new meaning to the words "moving house".
After 127 years at 22 Milner St in Mosman, the residence known as "Mahogany" has a new address in central west NSW.
The pretty lemon home with its wrap around balcony, frosted windows and original fret work was loaded onto a giant hydraulic trailer and moved to Frog Rock, near Mudgee, this week.
Owner Fiona Biondi, who plans to use the 520 sqm block to build a new property, told Mosman Collective demolishing the two-bedroom house with its ornate cabinetry, ceiling roses and floorboards "was not an option".
"The property has been kept in immaculate condition since 1895," she said, "it's a classic Australian weatherboard cottage positioned right at the front of the block but extending it and adding parking wasn't possible."
"So, I had to think of a "Plan B" because there was no way I was about to destroy such a special residence."
Video shows the home being towed down Military Rd at 10:30 pm on Tuesday night.
It travelled almost 300 kilometres in the rain, arriving at its new location the following day.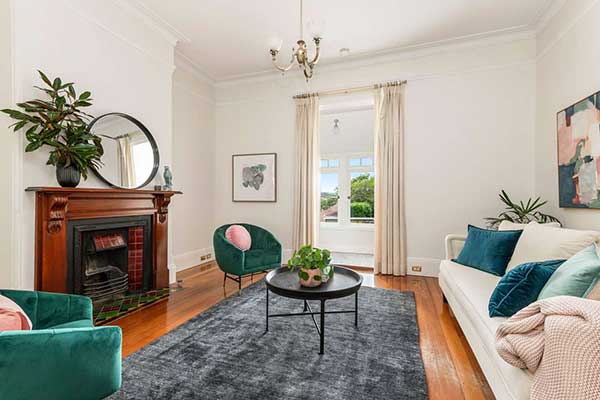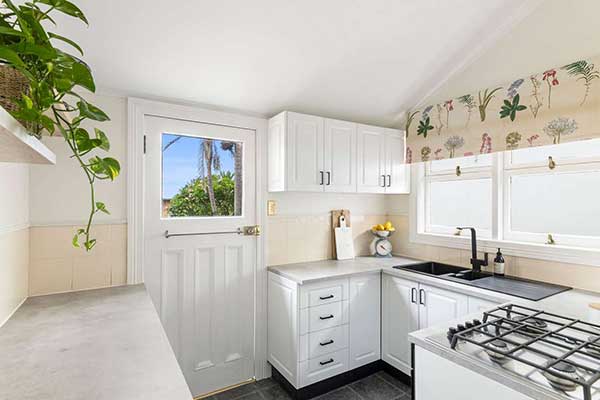 Ms Biondi said Mosman Council had to approve the home being moved from its original site before specialist contractors were called in to prepare it for relocation.
"The team who facilitated the move have a list of people looking to purchase second hand homes for vacant land," she said.
"I was put in touch with a lovely couple from Mudgee who travelled to Mosman to see my home and it was love at first sight.
"They will be wonderful custodians and plan to give her a new lease of life in a beautiful part of Australia."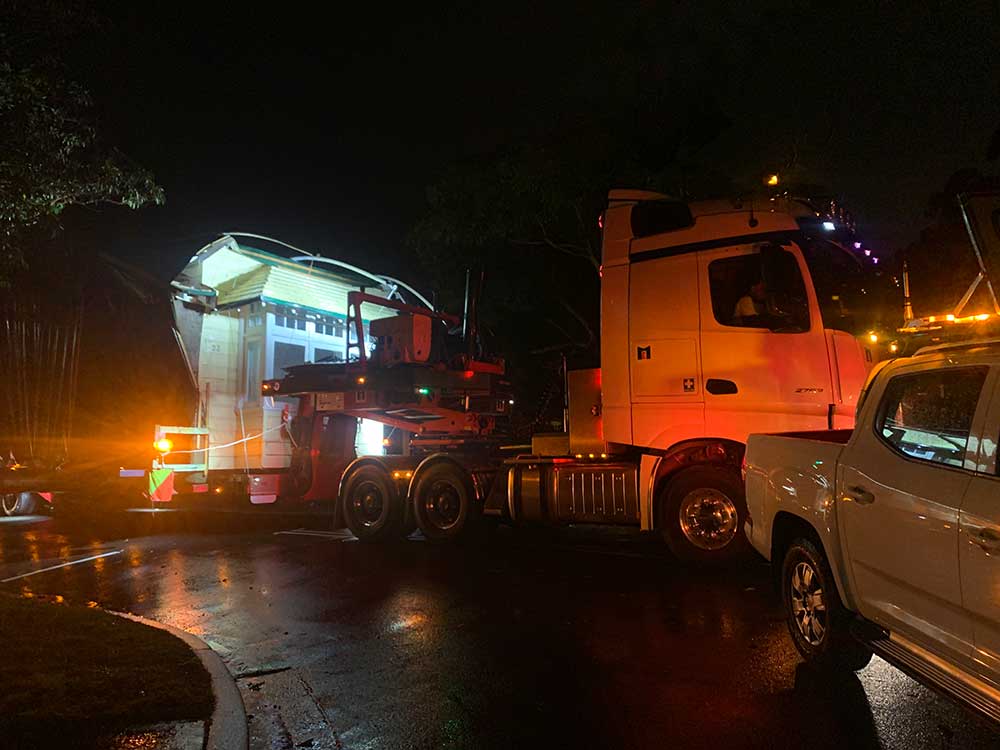 New owners Jennie Lang and Andrew Fenton told Mosman Collective they feel blessed to have the immaculate Victorian cottage on their farm at Frog Rock, 296 kilometres west of Mosman.
"Being able to transition an urban home to a rural farm is an absolute privilege," Jennie said.
"There is something magical about the house and it feels like it was meant to be ours.
"I would encourage people to think about recycling homes instead of knocking them down, it's possible for these precious pieces of history to provide joy to new families in different parts of Australia."
Jennie said moving the home from Mosman to Mudgee cost around $140,000.
"That included all prep work, transportation, unloading and the installation of new piers," Jennie said.
"Knowing that we have preserved some history – even though the home is not heritage listed – is a good feeling.
"It is a cheerful and happy house with a certain warmth that's hard to explain – we feel she is delighted in her new surrounds."
Get The Latest News!
Don't miss our top stories delivered FREE each Friday.