Mama Mia! Sink your teeth into cheesy, piping hot authentic Italian pizza at 2Bridges in Neutral Bay.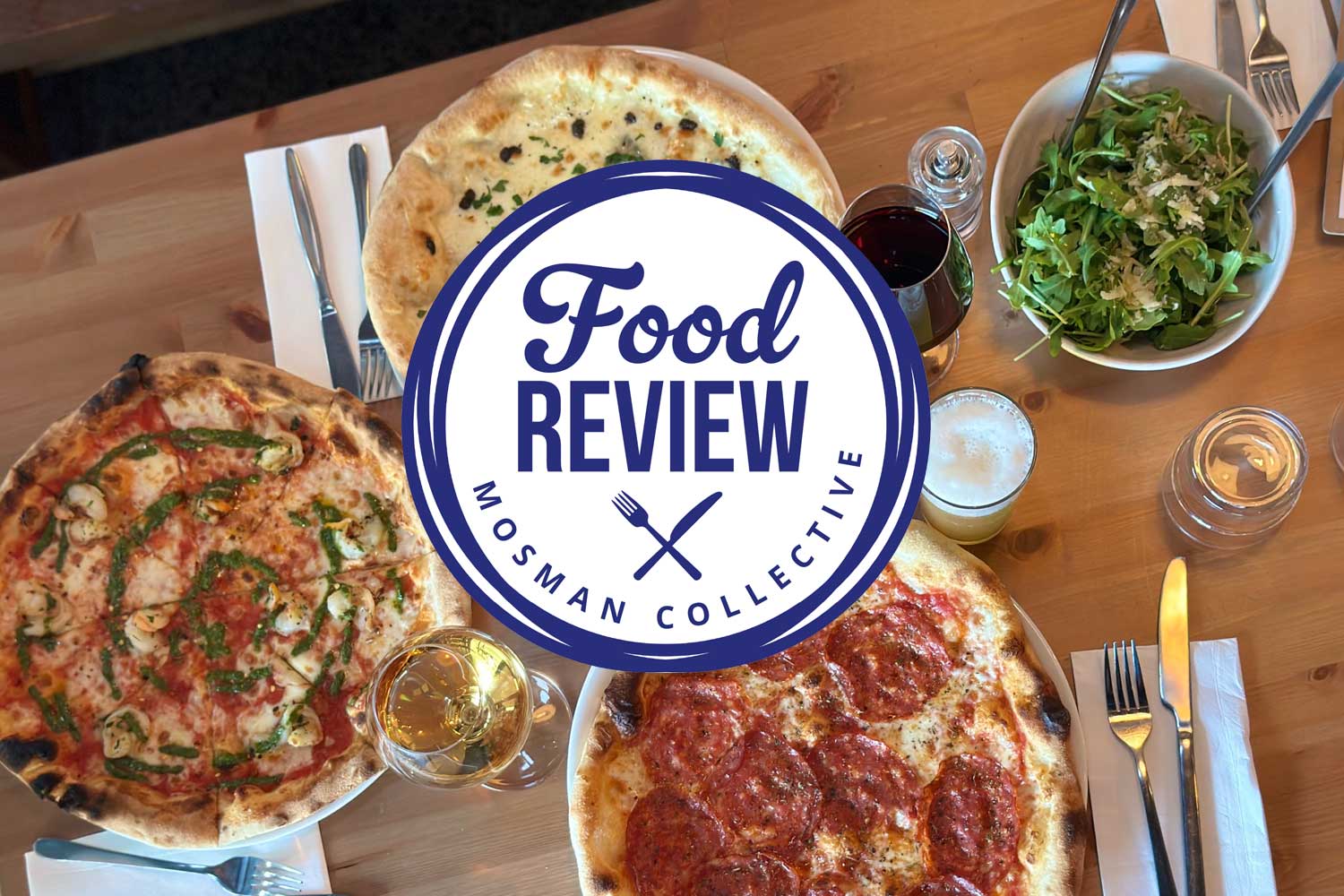 By MOSMAN'S MYSTERY DINER
It was Tuesday evening when we headed out for pizza. Traditionally a slow night, no sooner were we seated when take-away boxes began flying out the door – while families, little groups and couples were led to tables.
In what seemed like minutes, 2Bridges Pizzeria in Neutral Bay was bustling.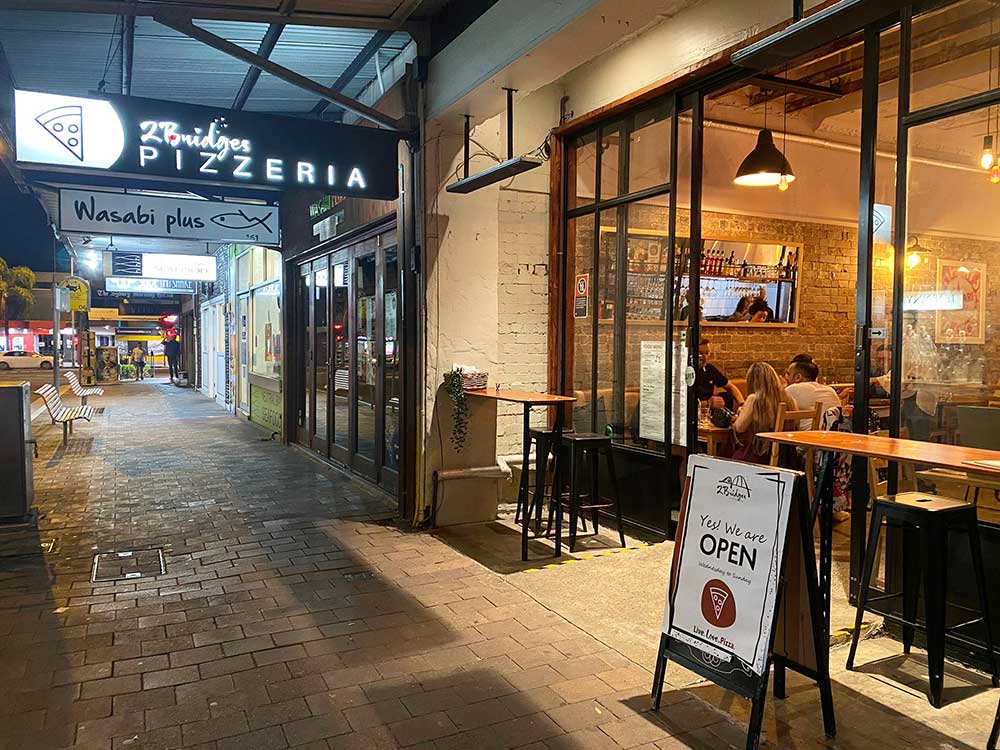 We were greeted at the door by restaurant manager Laura, who wears many hats – and tonight an apron. A food consultant with a masters degree in Italian culture, she is the first hint that this tiny little eatery on Wycombe Rd is the real deal.
Owners Sara and Sergio are working the bar alongside a busy kitchen where Valeria, chef and vegan specialist, and pizza-maker Andrea are filling orders – with everything kept surgically clean by Philippe, a rogue Columbian among an almost-all Italian staff. Then there is German Delia, the waitress with a beaming smile, who unobtrusively floats about making sure her tables are happy.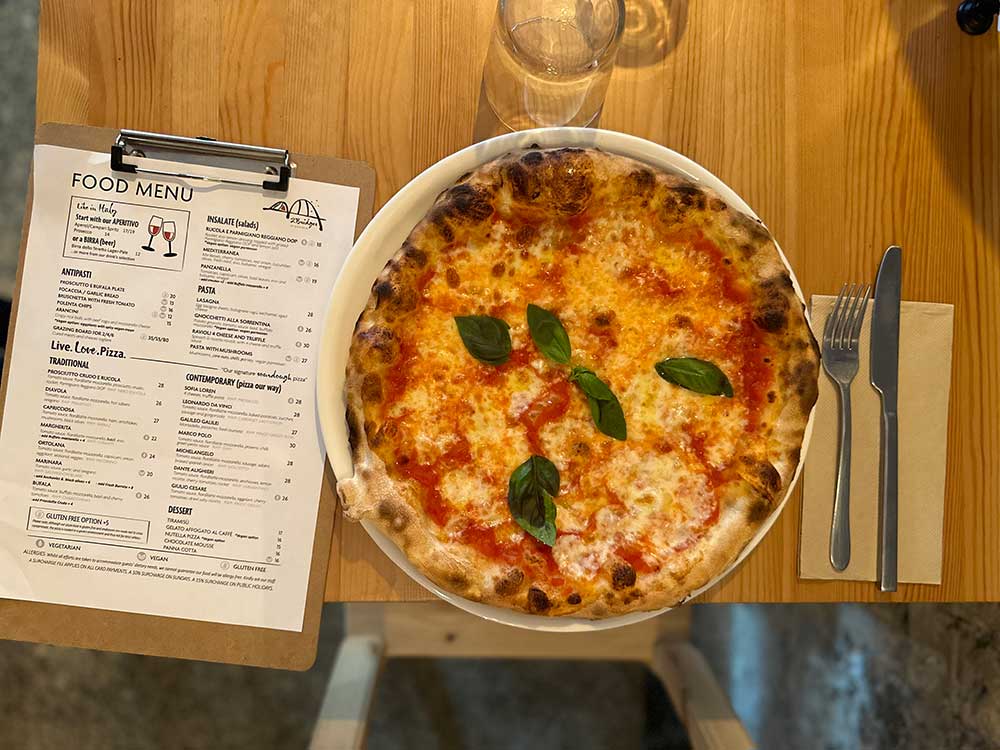 The ambience
The restaurant is galley style with an open kitchen where it all happens, almost in silence. The entrance area spans the width of the pizzeria; wide until the kitchen starts and ends halfway down the building. Beyond is where larger parties can settle at the back, with the best view of proceedings. A few tables in front of the kitchen are not much bigger than a sheet of A4 paper and seem a little awkward and conspicuous. Still, we weren't knocked or bumped by passing traffic, so that's something.
It's a doddle for prams and wheelchairs with two sections running the width of the restaurant, though not crowded with tables. For easier navigation, ask for the front section when booking. And booking is a must. We saw quite a few people arrive on spec and leaving disappointed.
The ambience and decor mirror the boutique pizzerias of Italian villages – and quite eerily so, underscored by the stomach-growling aromas and the quiet accents in the air.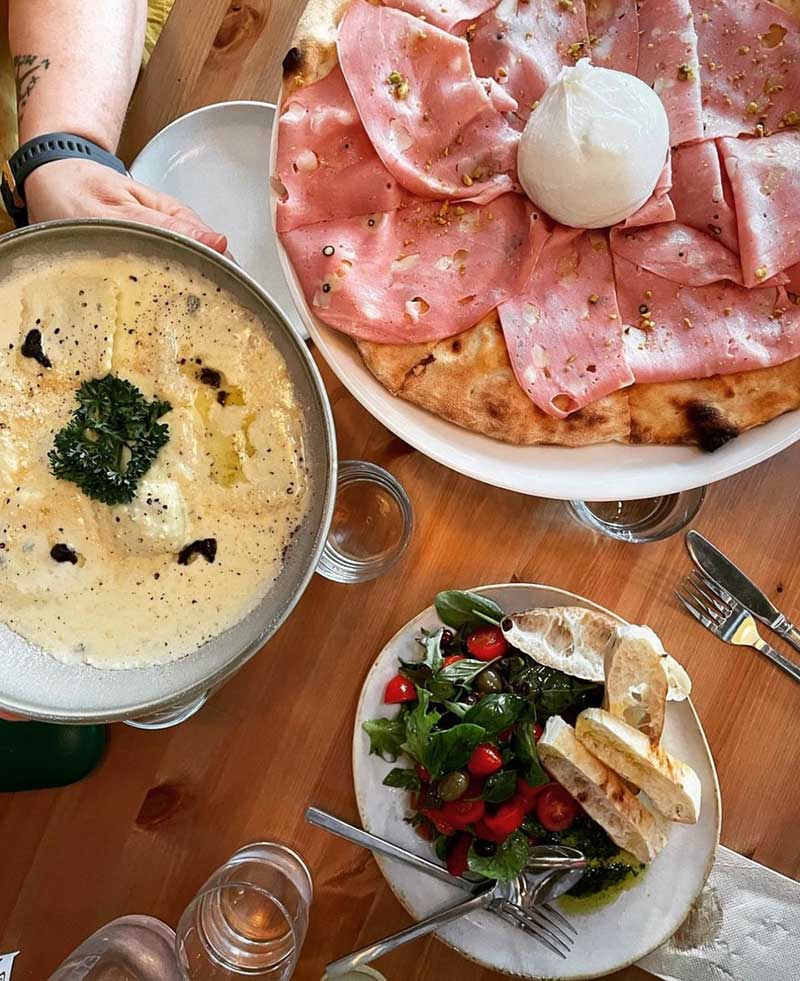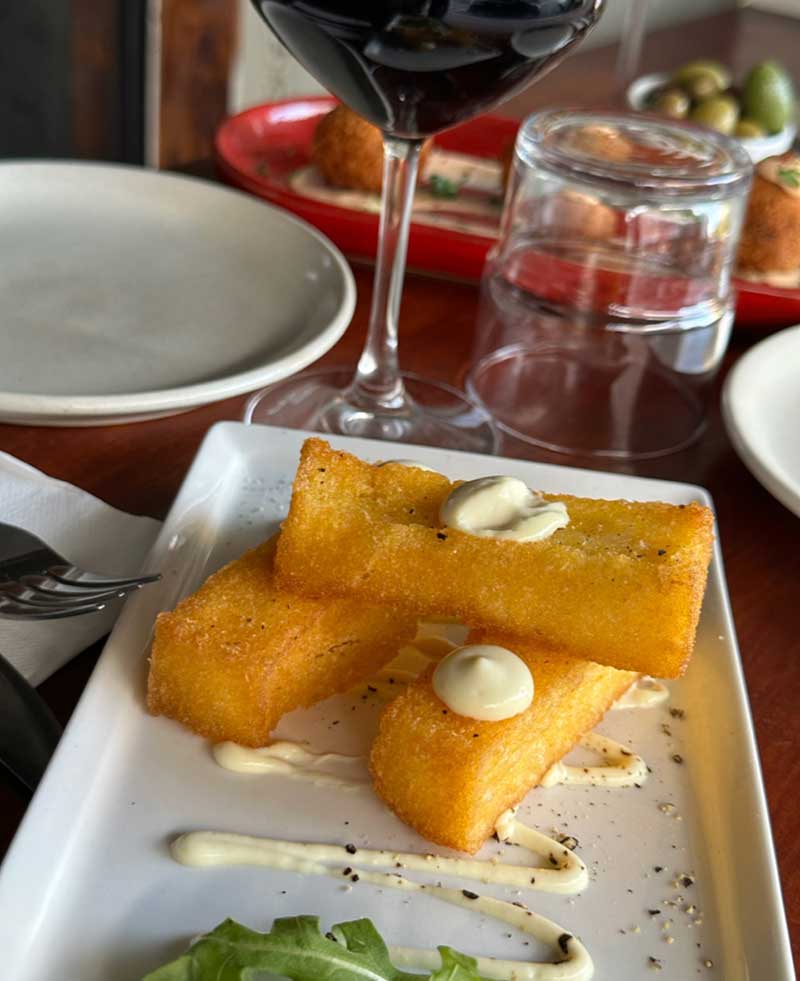 The food
The homemade focaccia was delivered with oil and balsamic (incredible flavour – neither oily nor acidic) in a sensible portion for people, like us, who've possibly over-ordered. "Little pillows of fluff," my dining partner pronounced.
The antipasti is traditional and generous. Focaccia and garlic bread; grazing plates of cured meats and Italian tagliere cheese look like the go-to for groups of six ($80), with smaller plates available for two ($35) and four ($55) diners. There's also a prosciutto and buffalo mozzarella plate, polenta chips, bruschetta and arancini to fight over.
The arancini with beef ragu, sitting in a rich tomato sauce, was delectable. Three billiard-ball sized bombs with a coating so crisp, taut, and thin it should explode. It's a main meal for one, but ideal for sharing and, at $15, quite the value, indeed. As with everything served, there is a tempting vegetarian option, with eggplant arancini and a spicy sauce.
Get The Latest News!
Don't miss our top stories delivered FREE each Friday.
Pasta dishes are hearty and priced between $26 and $30 for beef lasagna; gnocchetti with tomato, basil and buffalo mozzarella sauce; mushroom with pine nuts, chilli and parsley; and spinach and cheese ravioli with four-cheese and truffle sauce. Vegans will be rejoicing when they learn 2Bridges offers vegan Parmesan.
The gnocchetti was light and floating in an unctuous sauce with a smack of basil so sharp it lends terrific cut-through to the richness. (Warning: do not be tempted to order more focaccia to sop up that sauce! It would be a mistake with what's to come. Best just do what you can with a spoon.)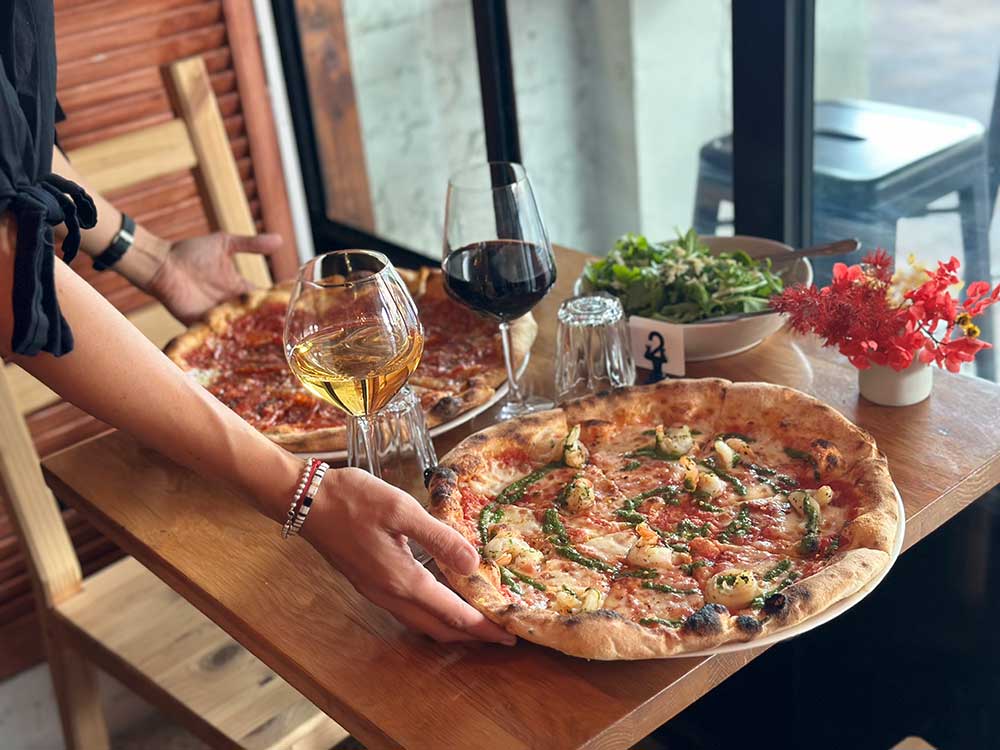 All three salads looked wonderful, but it was the insanely fresh, colourful Mediterranean with every element coated in a bespoke fruity dressing, tossed on demand, and demolished by us, that still has us raving.
With seven traditional and seven contemporary pizza toppings, it's a difficult choice. We shared the Marco Polo with pesto sauce, chilli, mozzarella, with the perkiest king prawns doing handstands near the edge. So incredibly tasty.
The sourdough pizza bases are made on-site from gluten-free, stoneground Italian flour. However, the menu advises those with strict GF diets may prefer other options. Diners used to pizza bases with board-like stiffness will find 2Bridges base – and the way it is made – authentic and certified by Accademia Italiana della Pizza.
"We are the only ones in Sydney with this certification," Laura said. The crust edge is puffed, crisp and nicely browned. Towards the centre, the base softens – just as it does in Italy.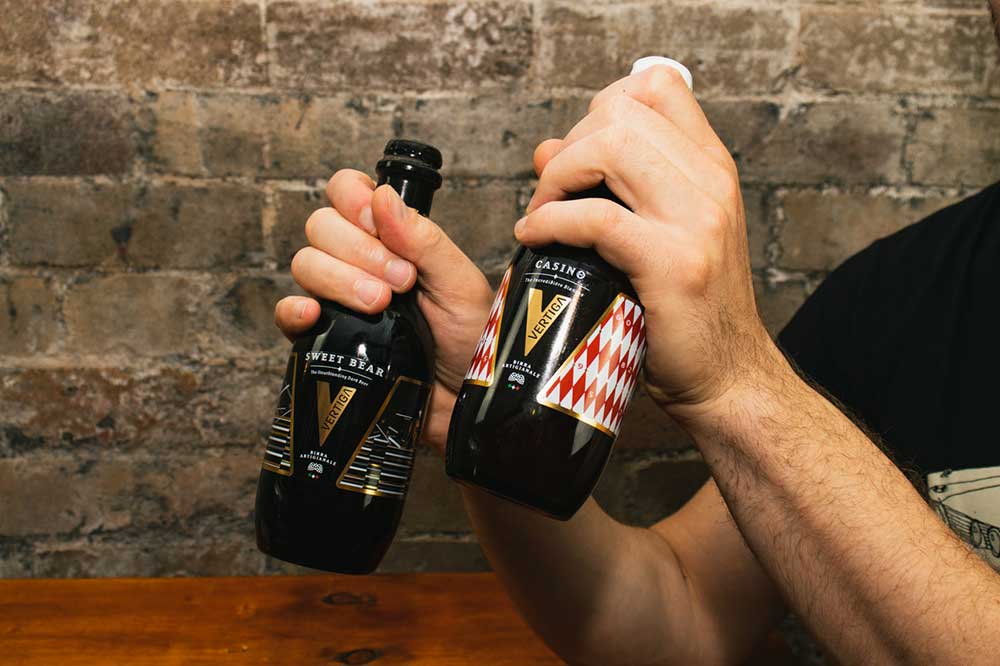 Wine and beer
The beverage selection is extensive and for those who need a little help with Italian beer and wine, 2Bridges has carefully paired their bottles with the food. Or, if still unsure, trust Lauren to bring something to please.
I ordered a beer – birra della Stretto lager – which instantly transported me back to a poolside holiday in Luca. This one was better than the memory; light, pale and gentle. My dining partner was puzzled by the Italian pecorino wine from Lunaria, Italy, which to his palate was more akin to a Pinot Grigio, yet a deep gold in colour. He next chose a rather safe Hollick Chardonnay from South Australia – these were by the glass, as are many from the cellar.
Open since October last year, I meant to ask how the pizzeria was doing. But appears this query is redundant. On the walk back to the car, it was hard to miss that everywhere else seemed to be having a slow night – one cook focussed on a Sudoku from a dog-eared newspaper, and, in another eatery, staff were having dinner with their mobile phones.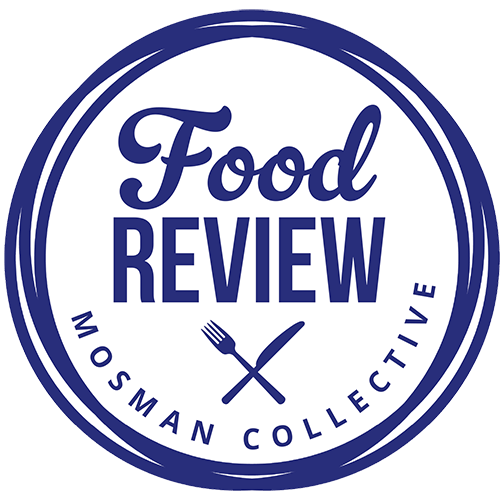 WHERE: 2Bridges Pizzeria
Shop 1, 159 Wycombe Road, Neutral Bay
Book online.
VALUE: Excellent.
4.5 stars – but dodge the tiny tables by dining with more than two.
MOSMAN COLLECTIVE RATING:
Get The Latest News!
Don't miss our top stories delivered FREE each Friday.