Meat Free Monday: Try our super Spinach impossible pie!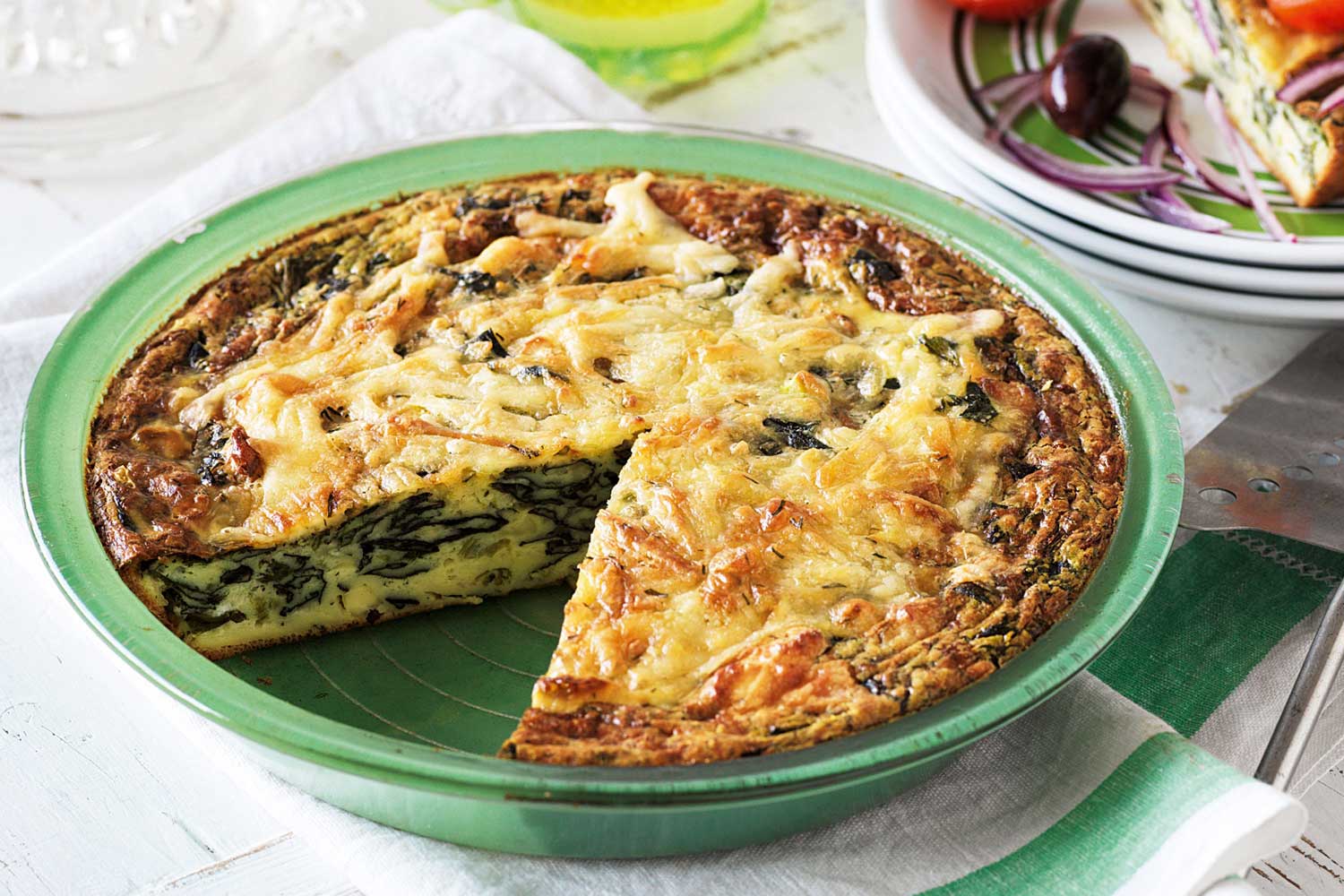 What's not to love about an impossible pie? All you need to do is mix the ingredients, pour them into a dish and pop it in the oven. Now this is where the magic happens – and where the pie gets its name. Try this spinach version for your Meat Free Monday.
25m prep – 40m cook – 4 servings.
INGREDIENTS:
• 1 bunch English spinach, trimmed
• 1 tbsp olive oil
• 4 green onions, thinly sliced
• 2 garlic cloves, crushed
• 1 tbsp chopped fresh dill
• 100g feta, crumbled
• 500g grated tasty cheese
• 4 eggs
• 1/2 cup self-raising flour
• 1 1/2 cups milk
• Mixed salad, to serve
METHOD:
Step 1
Preheat oven to 200°C/180°C fan-forced. Lightly grease a 4 cup-capacity, 23cm (base) pie dish. Place on a baking tray. Wash spinach.
Pat dry with paper towel. Roughly chop. Heat 1 teaspoon oil in a large deep-frying pan over medium heat. Add spinach. Cook, stirring, for 2 minutes or until wilted. Transfer to a plate. Cool for 20 minutes. Meanwhile prepare remaining ingredients.
Step 2
Heat remaining oil in pan over medium heat. Add onion. Cook for 1 minute or until softened. Add garlic. Cook, stirring, for 30 seconds or until fragrant. Transfer to a bowl.
Step 3
Place spinach in a sieve. Using the back of a large spoon, press liquid from spinach. Add spinach, dill, feta and tasty cheese to onion mixture. Stir to combine. Spoon over base of prepared dish.
Step 4
Whisk eggs and flour together in a jug (mixture will be a little bit lumpy). Gradually add milk, whisking to combine. Pour egg mixture over spinach mixture. Bake for 30 to 35 minutes or until risen, lightly browned and set. Cut into wedges.
Serve with salad.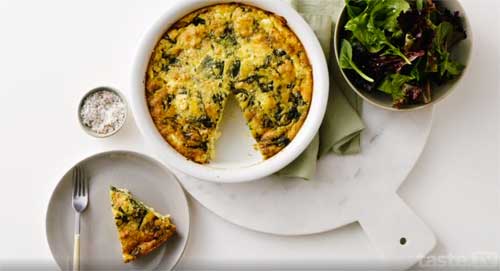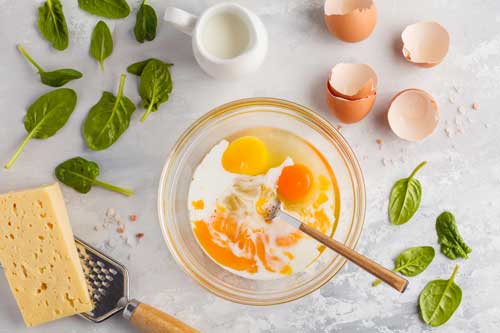 Get The Latest News!
Don't miss our top stories delivered FREE each Friday.