What's on: Northside Produce Market – Saturday 5 June.
Stock up on gourmet groceries or find new fruits and vegetables at this legendary North Sydney farmers market, held on the first and third Saturday of each month, boasting fresh produce from more than 70 stallholders. Here's just a taste of what's on offer this weekend.
Prickle Hill
Mother Nature works her wonders with Winter produce to keep you healthy during these colder months. Prickle Hill Produce's wall of citrus contains unwaxed, seedless lemons, limes, Ruby grapefruit and Navelinas, the first of the Navel oranges. For you lovers of quinces, get to the stall quickly so as not to miss out.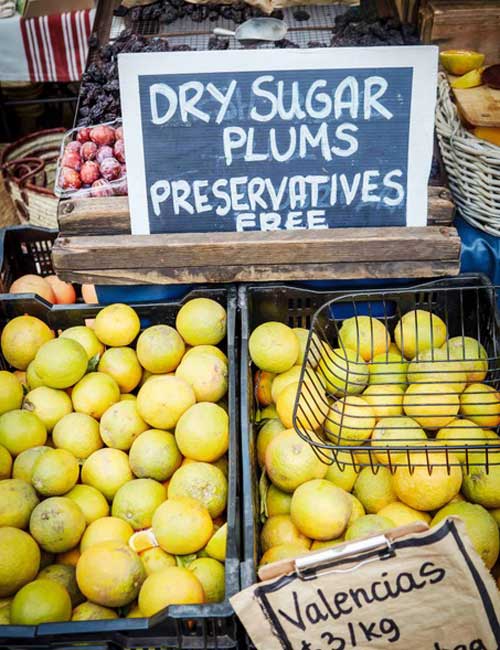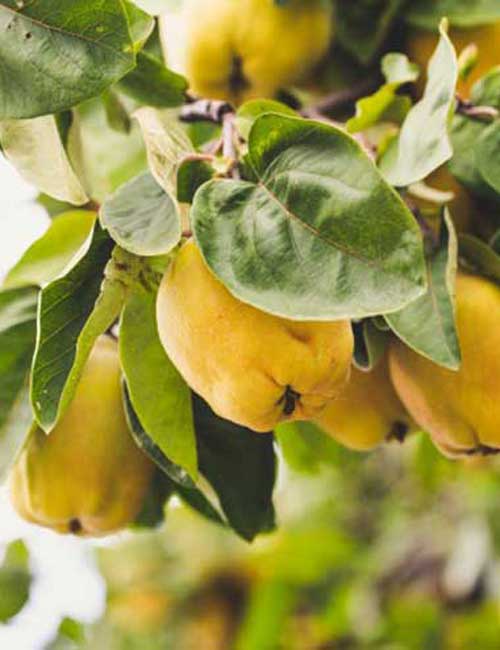 Grove to Home
Fresh pressed, raw olive oil has more antioxidants than the filtered version. Grove to Home's Sally Braham, recently helped pick the Corrigiolo variety of olives grown by Lance and Judy Lloyd on their olive grove Descanso in the Hunter Valley. This Saturday, Sally will have the unfiltered olive oil pressed from this harvest at her stall, "a cloudy, full bodied, fruity, robust oil with a peppery finish". If you have never used Cloudy Oil with the full olive from the press still floating in the oil, ask Sally for a taster and how best to use and store it.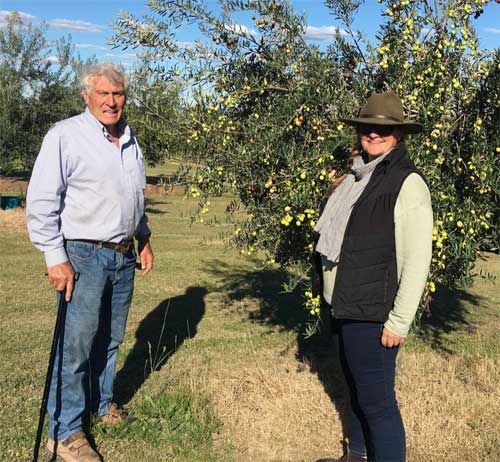 Banana Bar
A less known citrus is the Lemonade and Michael Fanning from the Banana bar stall and I, can't understand why. Originally from New Zealand, this hybrid of a Meyer Lemon and Mandarin, is delightful and refreshing. With a higher sugar content than lemons, they can be enjoyed sweet straight from the tree, and you'll look forward to each new season.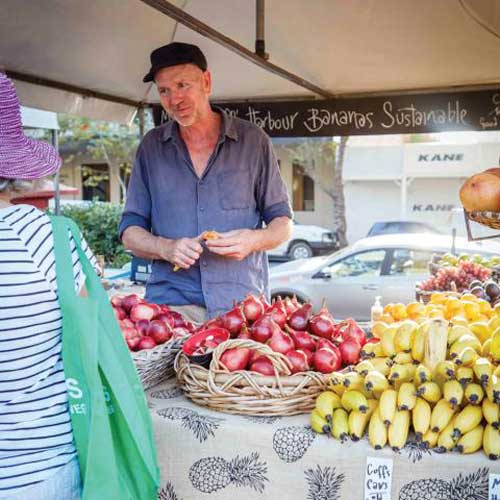 The Pantry Providores
Turmeric the spice is commonly used in Asian food for its warm, bitter taste. For 1000's of years it has also been used for medicinal purposes due to the Curcumin contained within. This strong, natural anti-inflammatory is also the vibrant, yellow colour pigment that colours food as can be seen when used in curries.
Colin Burkinshaw of The Pantry Providores stall tells us that his organic Bio-Grape Bio-Curcumin – certified organic powder turmeric extract is one of his top sellers in this colder season. For fresh turmeric go to the Vegie King and the Vege Box stalls.
Willowbrae Chevre Cheese
What was to be a Mother's Day special only is now a regular addition to Willowbrae Chevre Cheese's repertoire. Daniel Thaine's fresh curd goat cheese dusted with beetroot powder and candied walnuts was inspired by the popularity of the Ash cheese. The sweetness of the candied walnuts is "a great marriage" with the tartness of the fresh curd.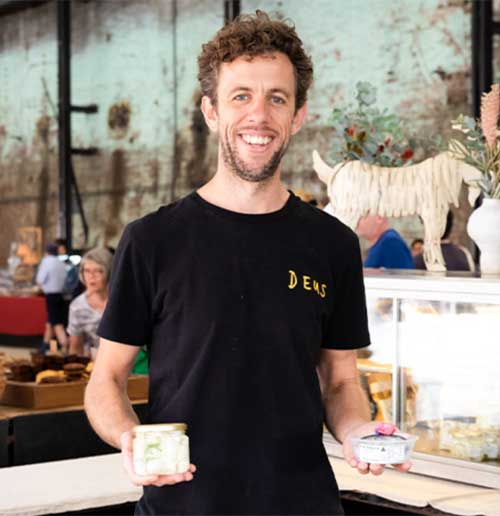 Broomfields Pies
For a hearty Winter warmer at this Northside Produce Makret, wrap your fingers around a hot Broomfields Pie. Ryan Broomfield having had the best pie making training from his brother Neil, Britain's most awarded pie man, prides himself on sourcing the finest ingredients from farmers and artisan food producers. Hence why you'll find in some of his pies: stallholders Brilliant Food's Smoked Salmon, The Gourmet Potato's spuds and Prickle Hill's Worcestershire sauce.
And finally…
Speaking of great cooks, MasterChef has been in touch to let us know that casting has begun for MasterChef 2022. Have you ever thought about giving it a go or know of somebody who you think would enjoy the experience? Go to their website and head to the application page to find out more.
We're needing someone wonderful to join our market set up team. It's a non-stop, physical job that goes from 5.30am – 8.30am of a market morning working outdoors. You don't need to be a local if you like an early start! Email [email protected]
I look forward to seeing everyone rugged up at this June 5th Northside Produce Market, keeping the chill out whilst shopping for the best, freshest produce and artisan food goods around.
Cheers and stay warm!
Lisa MacDonald – Northside Produce Market Coordinator
Get The Latest News!
Don't miss our top stories delivered FREE each Friday.