Bumper Weekend: Mosman Market is back with a FREE sausage sizzle, plant giveaway and live music!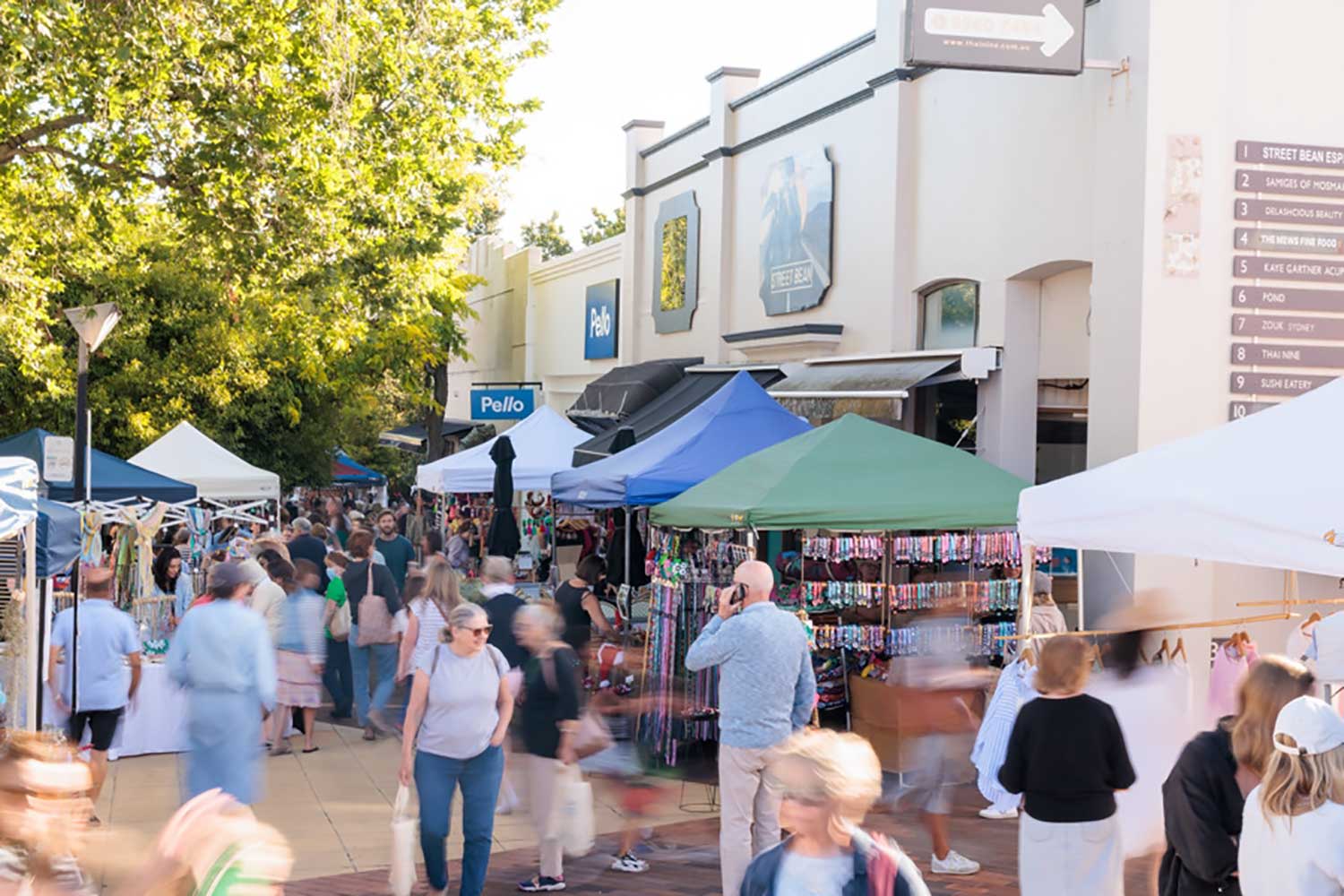 Locals can look forward to the re-launch of Mosman's popular monthly markets this Saturday, with a free sausage sizzle, plant giveaway and a record number of stalls.
More than 130 vendors offering everything from fresh produce to vintage fashion will be set up near Council Chambers from 8am to celebrate the official opening of the newly refurbished Mosman Square and Village Green.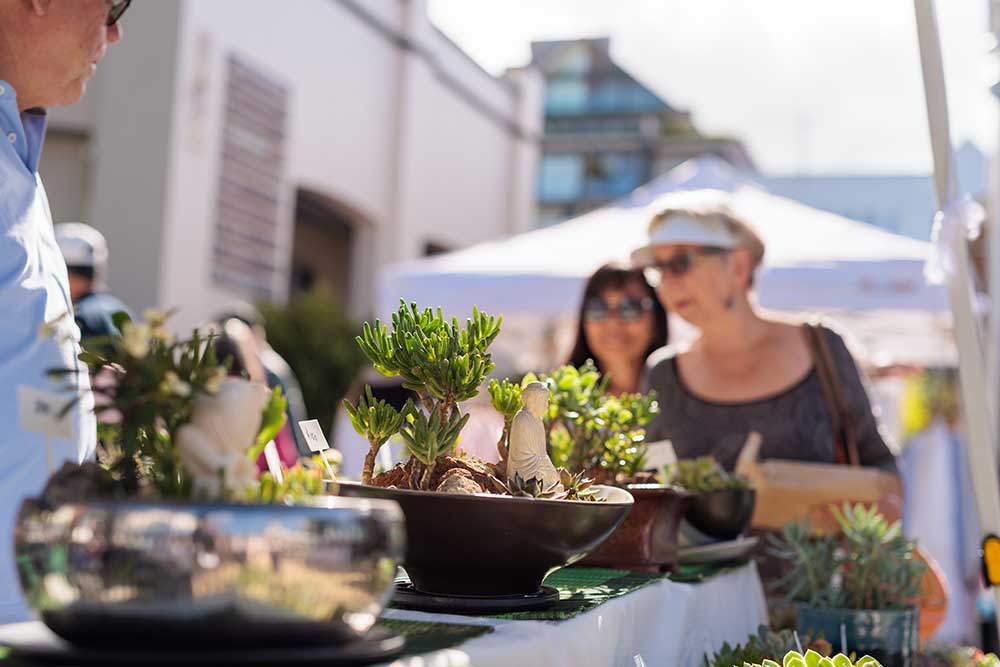 "At the first market held since the completion of major renewal works, we'll have live entertainment and a free community barbecue from 11am – 2pm," a Council spokesperson says.
"The renewed civic areas feature improved spaces for community events and outdoor dining as well as for families, such as a new interactive play area for children which complements the natural environment."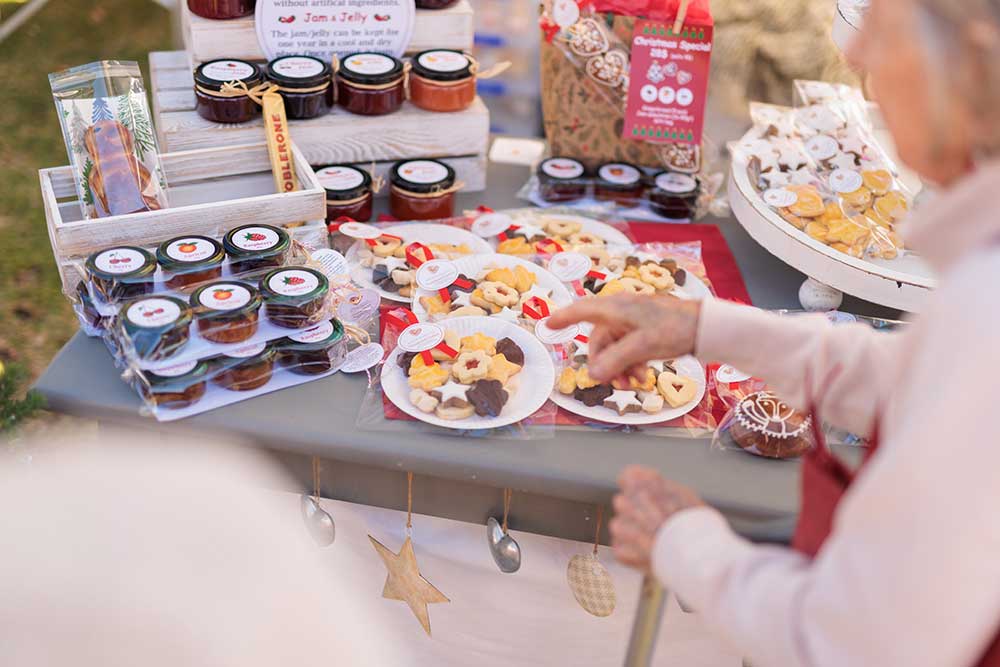 Among our favourites are gorgeous kids accessories by Karen Hutchinson, bespoke wrapping paper from Wrappsody, and vintage vinyl, recycled tees and retro rockstar shirts by The Devils Jukebox.
When your bags start to feel heavy, take a break and enjoy the food stalls offering everything from handmade chocolate to gourmet nuts, oils, honey, salami and even non-alcoholic cocktails.
Get The Latest News!
Don't miss our top stories delivered FREE each Friday.
There's even a little something for local pooches, with Mosman's Santi Soulat launching Valentino's Treats, named after his two-year-old Border Collie.
"The dog treats are free-range, super healthy and made of human-grade chicken and pumpkin, cauliflower, carrots, kale and blueberry," Santi told Mosman Collective.
"They are designed as a meal topper or a treat, and Mosman dogs have been giving them the seal of approval.
"Valentino and I hope to see everyone at the markets this weekend!"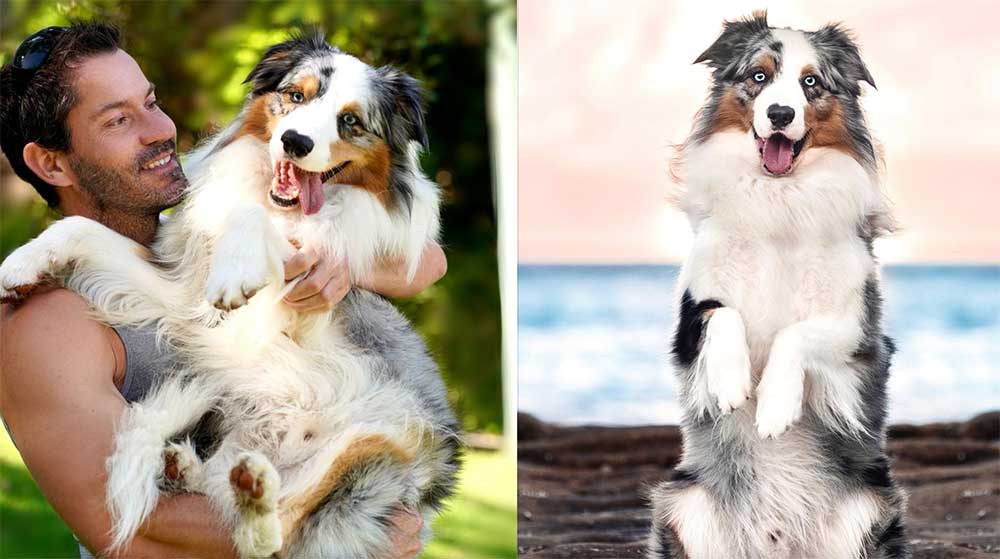 A record 23 Jewellery stalls will also be selling their bespoke creations, plus homewares, candles – and much, much more!
Who's selling this Saturday?
Merchants of Nonsense
Tomoko Ichigo Designs
M&Y Pottery
Charlie & Molley
Nelly's Workshop
TT Succulents
Hok Designs
Wrappsody
Mosman Rotary Club
Aaron Scholz – Premium Handmade T-Shirts
The Pixie Patch
Australian Made Toys & Bears
Hannah Evergreen Candles
Wild Lillies Dresses & Accessories
Active with Style
Puzzles by Tania Falecki
Virve Candles
Artworks & Knitwear
Read & Bell handmade textiles
Sik Route
Knave Design
Moements – Hand crafted note cards
Lisa Rose – Floral Outlines Kattans Turkish
CS Designs – Handmade cards
Australian Ladies & Teenage Clothing
Clever Resin
Red Phoenix – Handmade decorative boxes
Paper Blooms – Art & Original Florist Cards
Danielle's Beautiful Hats/Textiles
Wildcard Sue – Cards, Posters, Stickers.
Venetia Elaine – Clothes
LAC – Convertible handmade leather bags
Milk & Moon Candles
Chia & Me Clothing
Chick Pea Pty Ltd – Hats, smocks, purses
Myra Jess Fabric Sculptures
Orange Theory Fitness
Castell Trading Wooden Hairbrushes
Le Pin Parasol – French table linen/gifts
Bags by Laura McCann
Children's Accessories, bags, purses, facemasks – Karen Hutchinson
TLS Handmade
Mini Me & Co – reusable swim nappies
Pachamama Remedies
Misimiyagi
Head to Toe giftware
VIDHI clothing
Fair Trade – Panama hats
Issyco Candle Studio
4EvaCo Plastic free & sustainable Tupperware
Wood n Art Be Nice
DreamTextureArt
Maia Collective Scrunchies
Essena Fashion
Kenz & Lou – Ladies fashion and accessories
Nealie Skincare – Organic skincare
Anna's Glass – Handmade glass
Illumitorium
hiHandmade – Artisanal coastal lifestyle brand
The Devil's Jukebox
Lyn McCreanor Photography
Sweet dukkah, French linen homewares
Pleasing Pottery
Imagine Create Print – 3D Printed giftware
Love Libby – Handmade from USA imported fabrics
Hohm Interiors – Curated small furniture and homewares
Mosman Girl Guides
Searson – Handmade kitchen & living room items
RCK Candles
Eco Spawn – Eco family products
G's Crystals
Me & Him
Mooch Denim Upcycled
Belle Boutique Sydney
Mexilove
Airr Made Ceramics
Emporium of Chocolate
Pipsqueak Pets
Sofrito – Spanish Paella
OMG Donuts
Goose on the Loose Salami
Vietbanhese
Emmy's Gozleme
GI Gourmet Nuts
Azteca Margarita
Enokido Miso
YUM YUM Confectionary
Hannaford Olive Oil
Original Spice & Smoke Co
Smug Cocktails
Handmade Chocolates
Foti Brothers Coffee
Boorowa Bees
Valentino's Treats
Crepe Mademoiselle
Organic Gourmet Food
Get The Latest News!
Don't miss our top stories delivered FREE each Friday.