Exclusive: White Supremacist group hosts vile, hate fuelled BBQ at Balmoral Beach.
A chilling incident at Balmoral Beach has left residents fearing for their safety after witnessing a sickening display by extremists in front of young children on Saturday.
Local man "John" (not his real name), a married father of one, watched on in horror as a flag bearing a distinctive Celtic-style symbol was unfurled at Hunter Park before members of the gathering raised their arms in a Nazi salute.
Police have confirmed the flag is used by the European Australian Movement (EAM), a far-right group associated with the hate-fuelled neo-Nazi National Socialist Network.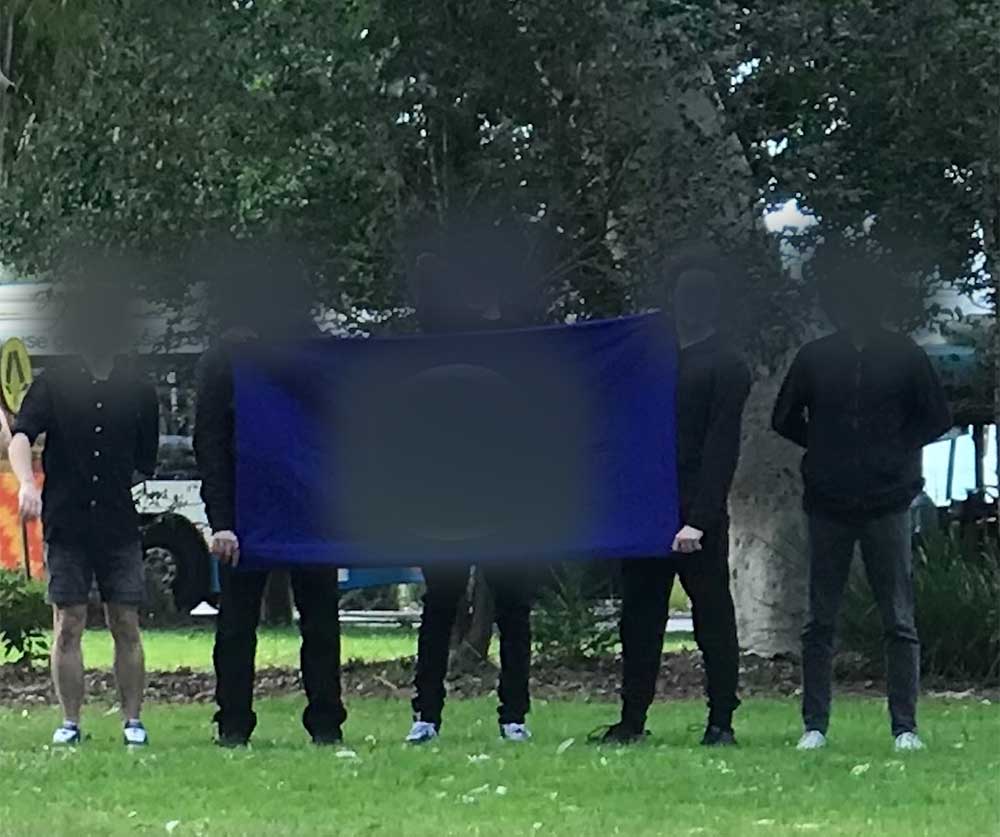 John told Mosman Collective he arrived at Hunter Park with his daughter around 12:30 pm and immediately noticed a "weird dynamic" among the black-clad assembly of five men and one woman.
Aged in their early 20s, they were milling around a portable BBQ set up near a picnic table next to the playground swings.
"They looked completely out-of-place, and I could see there was a weird dynamic," John said, "It was clear they didn't know each other very well."
"The group didn't really talk with each other, which is unusual at a BBQ.
"It all seemed very odd, so I kept my eye on them."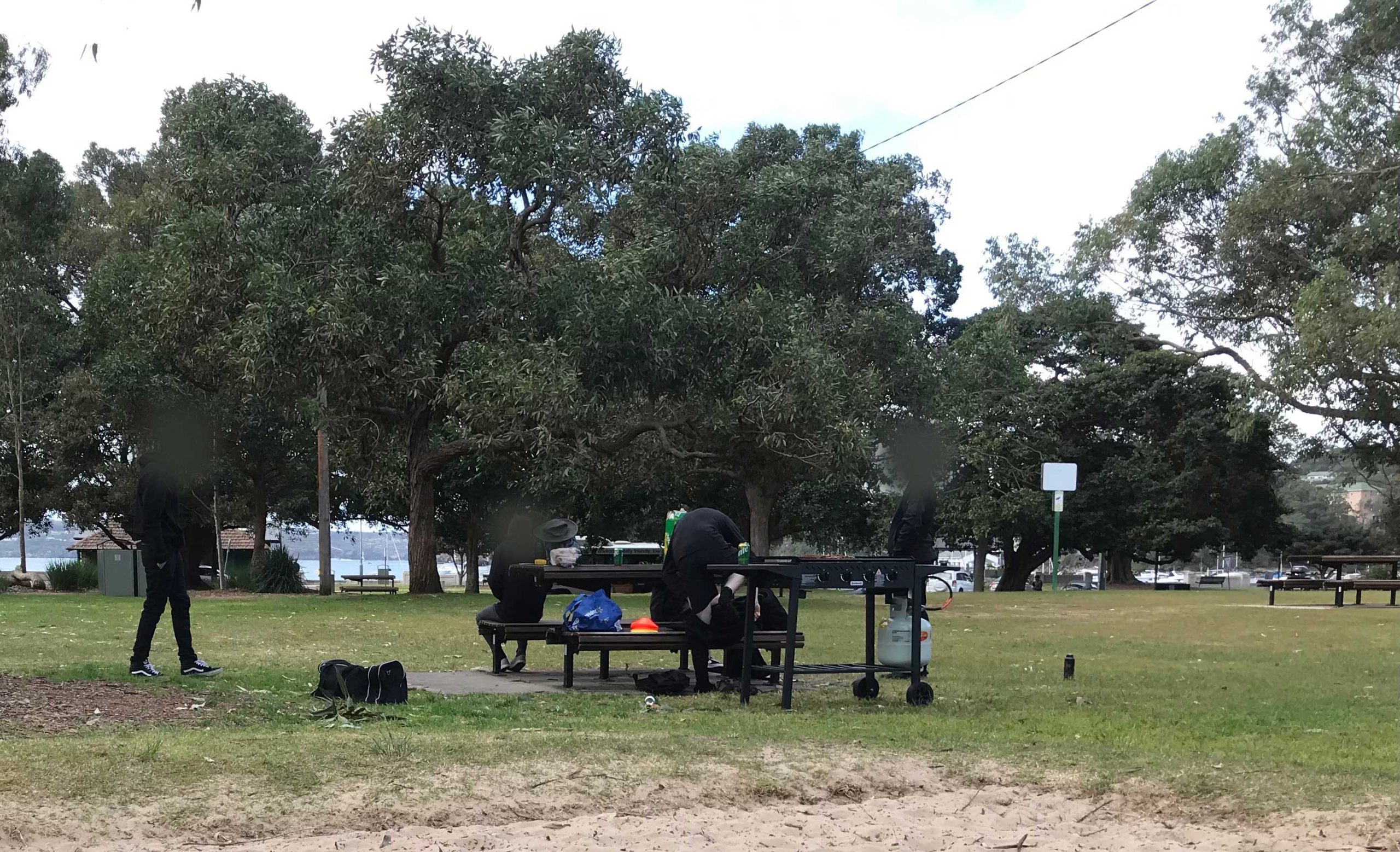 At 12:40, John said a man appearing to be the group leader told them, "OK, we have to do this, let's get this done."
What he saw next, John said, was like something out of a "horror movie."
"They pulled out the flag, and then a woman started taking photos of them," he said.
"At least two men gave the Sieg Heil salute directly to the camera.
"My jaw dropped. I instinctively knew I had to get a record of what I was seeing."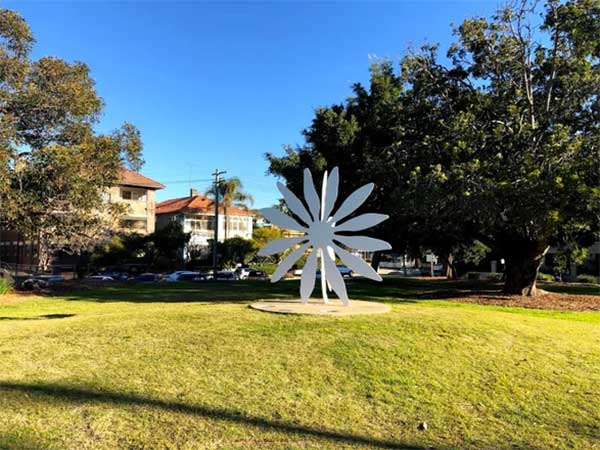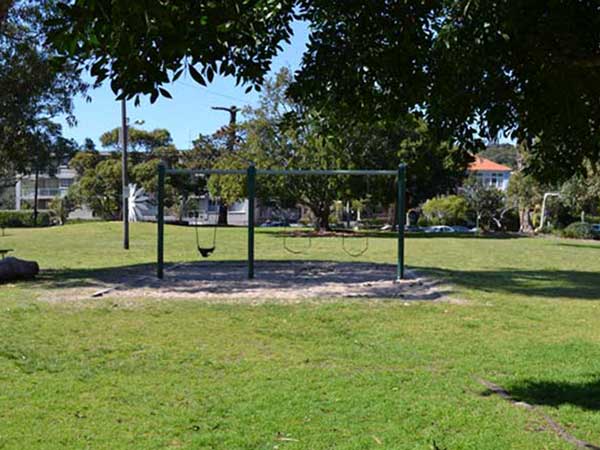 At 12:44, the first of four photographs was taken by another eye-witness at Hunter Park, obtained exclusively by Mosman Collective.
"People who were in the park – including a number of children – then saw these men giving a Nazi salute for the camera."
"Then they wrapped up the flag, and the main guy, who seemed to be the organiser, walked up to me and said, 'Hey mate, how's it going – all good?"
John said the group relocated further away from the swings to take individual photos and a group shot.
"They knew at least one other by-stander was taking photos, and I knew I had to leave the park," he said.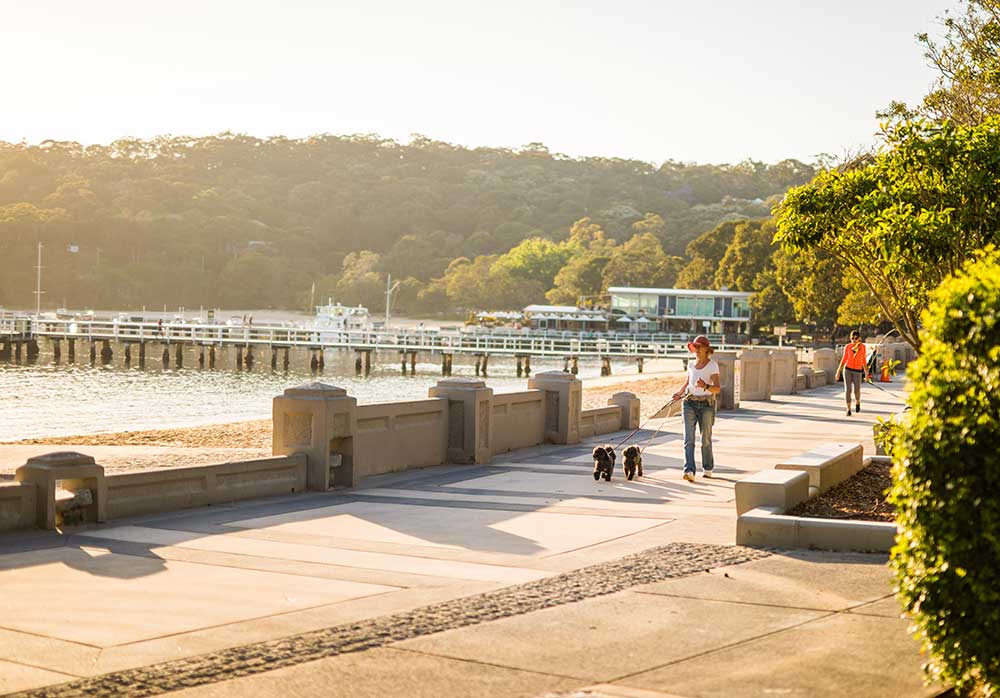 A spokesperson from North Shore Police Area Command has confirmed the flag pictured is used by the European Australian Movement, a neo-Nazi group known to target young men.
Its leader, Thomas Sewell, a self-confessed white supremacist and "soldier for the white race", is currently behind bars, facing serious charges, including armed robbery and assault against a group of hikers in a Victorian state park.
Victoria Police Counter Terrorism Detective Michael Taylor told Melbourne Magistrate's Court last year that Sewell had "remarkable grandiosity of himself and the white race" and is unwavering in his belief that white people are being eradicated.
He allegedly told a right-wing podcast, "I am a political soldier for the white race, and Adolf Hitler is my leader," Detective Taylor said.
"I'm a white supremacist … we're 100% better in every way, shape and form," Sewell allegedly said.
John overheard Sewell's same views at Balmoral on Saturday, and said two of the men at Hunter Park were talking openly about their European background.
"One of the men was laughing as he chatted about his lineage," John said, "I heard him say his family ancestry was 'extremely pure'."
Another mum, who did not wish to be named, said she was at the popular playground with her husband and two children around 11 am and was made to feel "very uncomfortable" by the group.
"I was at Hunter Park with my two kids – both aged under five – and these people clad head-to-toe in black had set themselves up right beside the swings," she told Mosman Collective.
"They looked very strange. At first, I thought they may have been a fitness group because they were running back and forth between two cones.
"A woman was filming them – and then they set up for a BBQ. They were preparing sausages and chopping onions.
"They made us feel like we had intruded on their space, so we went for a walk and had lunch at Kazzi."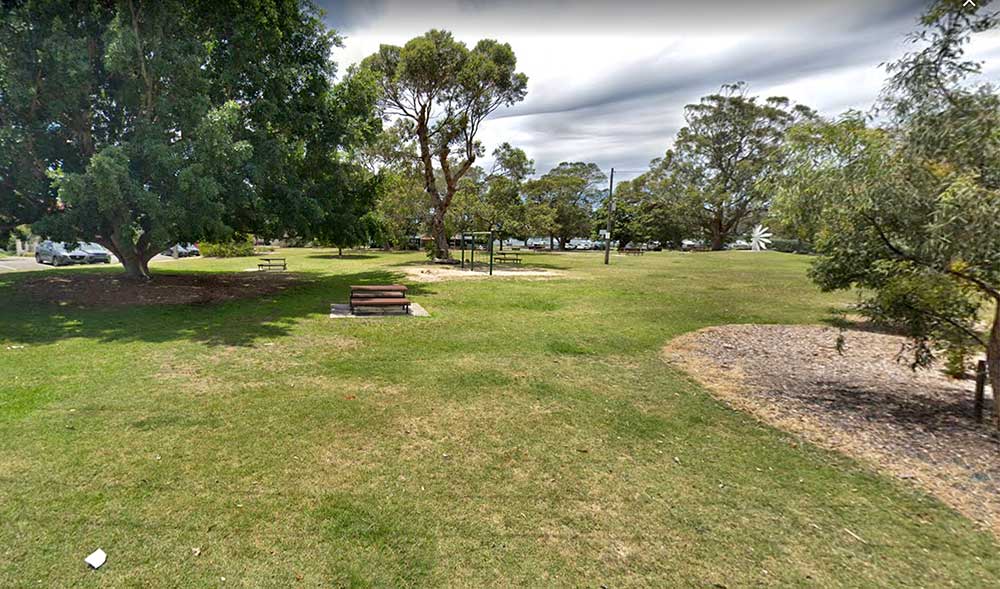 When they returned around 12:30 pm, the woman said the group were still loitering.
"They looked out of place, very odd, and we were feeling intimidated," she said.
"My husband and I didn't want the kids near them."
John said he decided to speak with Mosman Collective on the condition of anonymity, to warn residents about extreme racism infiltrating a popular local children's playground.
"To have this occur in a local park has made me shake with anger," he said.
"I feel unsafe knowing that people with the capability of extreme violence have been – or are – in our community.
"If anyone sees this flag, please contact the police immediately.
"To violate little kids who were at the park this way is vile, horrendous and absolutely unforgiveable."
Get The Latest News!
Don't miss our top stories delivered FREE each Friday.