Freak accident leaves Awaba St woman dangling four metres in the air.
A Mosman woman was lucky to escape unharmed after her car careened through a neighbour's fence on Awaba St on Monday.
Christine Rogers was on her way to a doctor's appointment at 11am when she accidentally reversed through the next door neighbours fence, leaving her vehicle "hanging" four-metres over the backyard.
NSW Ambulance inspector David Lambert said it was a difficult situation for paramedics, with Ms Rogers still in the car when they arrived.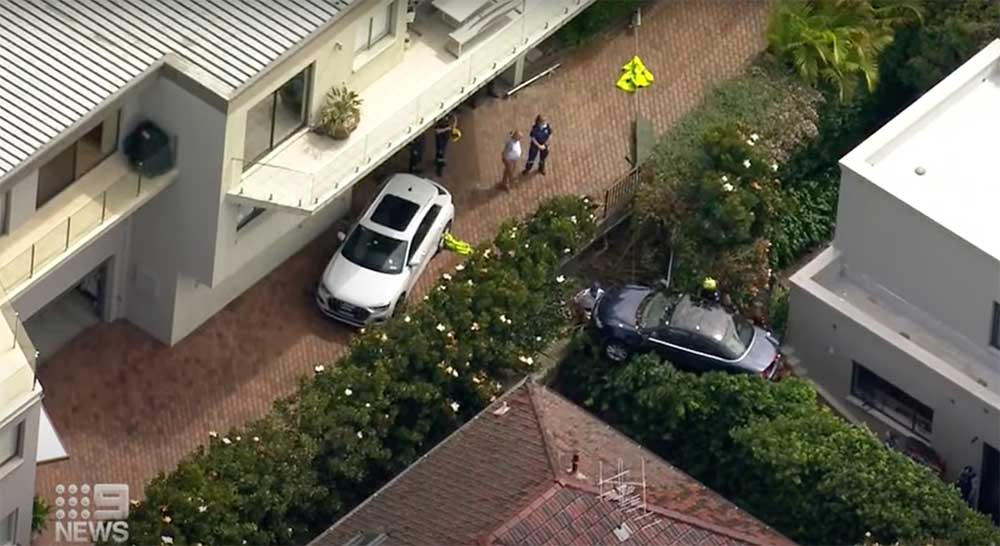 "When Paramedics arrived on scene, we encountered a vehicle suspended in mid-air with an occupant still within the vehicle," he said.
Three Paramedic crews including Special Operation Paramedics were dispatched to the scene.
Fire crews from Mosman and Crows Nest stabilised the vehicle before attempting to remove the trapped woman.
The car was left dangling for thirty minutes with Mrs Rogers still inside.
"Due to the difficult access, we worked collaboratively with other emergency services to carefully extricate the patient."
Mrs Rogers did not require any medical treatment.
We rely on residents to be our eyes and ears out in the community. If you see something newsworthy, please email [email protected]
Get The Latest News!
Don't miss our top stories delivered FREE each Friday.