Exclusive Images: Historic Mosman Rowers Club saved after mid morning blaze.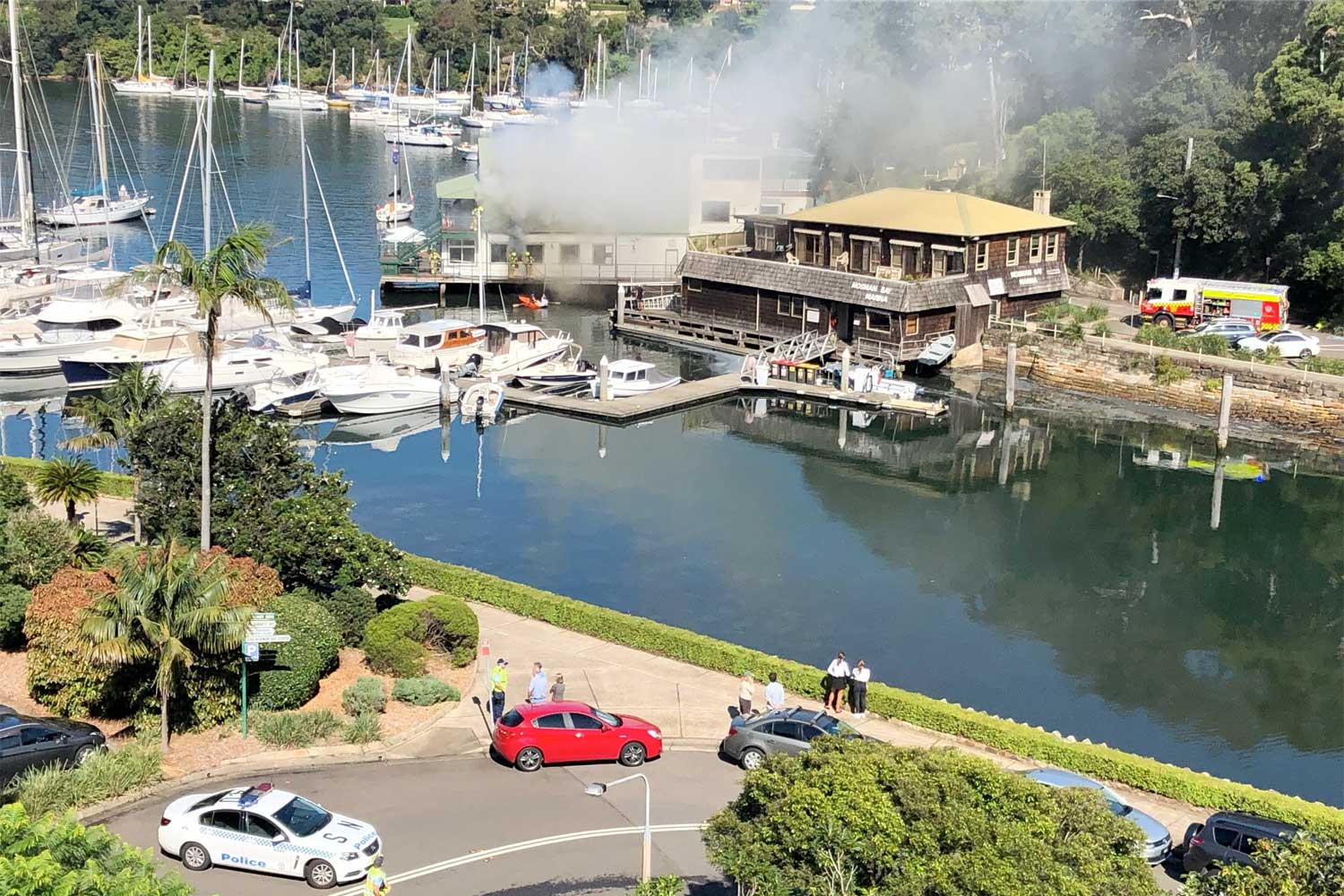 Patrons were forced to run from Mosman Rowers Club this morning, after a blaze broke out on the lower level just after 10:30am.
More than 40 fire fighters were called to the Mosman Bay landmark, as plumes of smoke billowed from lower level windows of the new Archie Bear café.
The waterfront venue re-opened just two weeks ago, after a near-death experience that saw the 108-year-old club slip into administration in 2018.
Local resident Jeanette Cox was at the cafe with her husband, when she noticed flames in the weatherboard cladding outside the club.
"It all happened very quickly and we were worried the whole building would go up," she said.
"There was a long wait for the first fire trucks to arrive though, and we had to phone three times to check that they were on the way.
"It was a very worrying situation and the staff did an excellent job trying to hold off the blaze."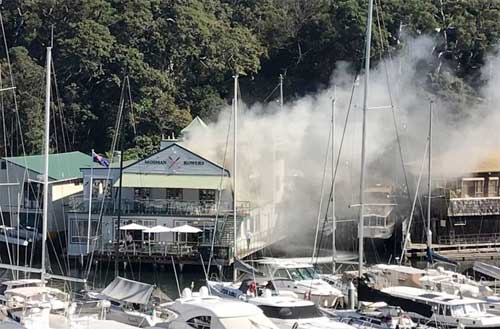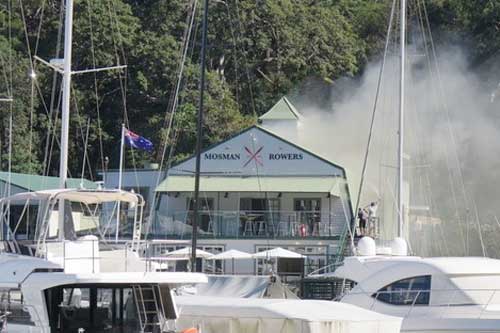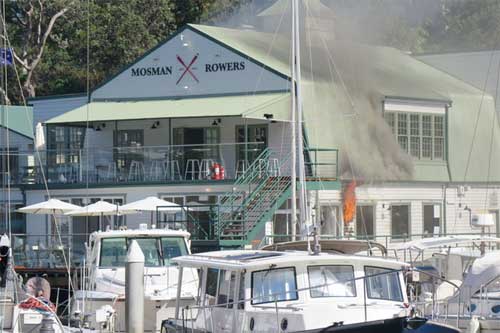 An Archie Bear waitress, "Fon", who was serving behind the counter, said there were at least 20 customers sitting downstairs at the time of the emergency.
"We had three staff working in the kitchen – and three more front-of-house," she said.
"I am feeling so lucky that the fire was put out and nobody was injured."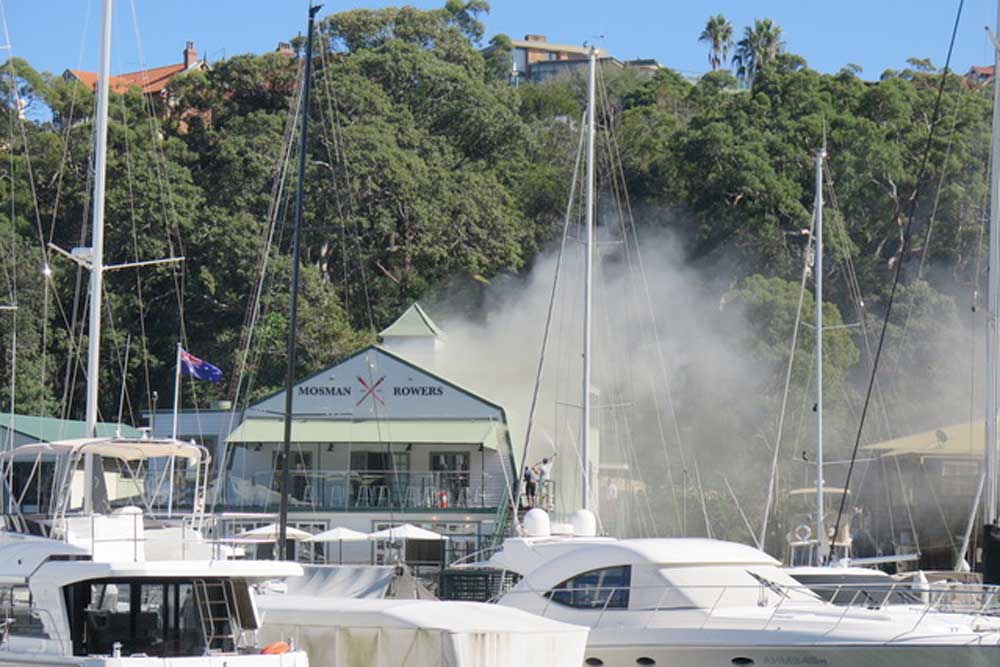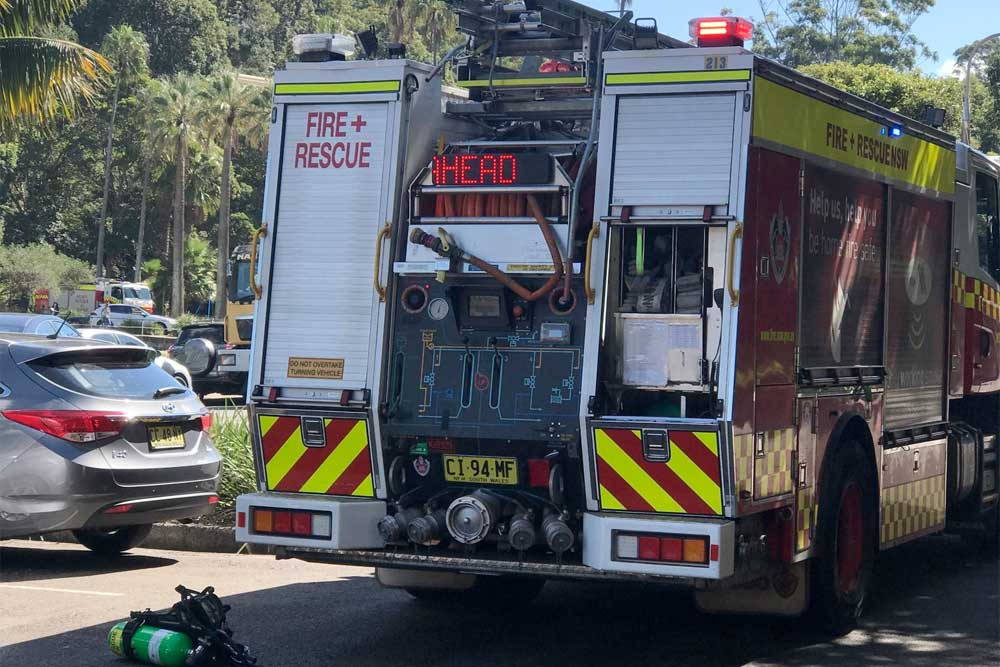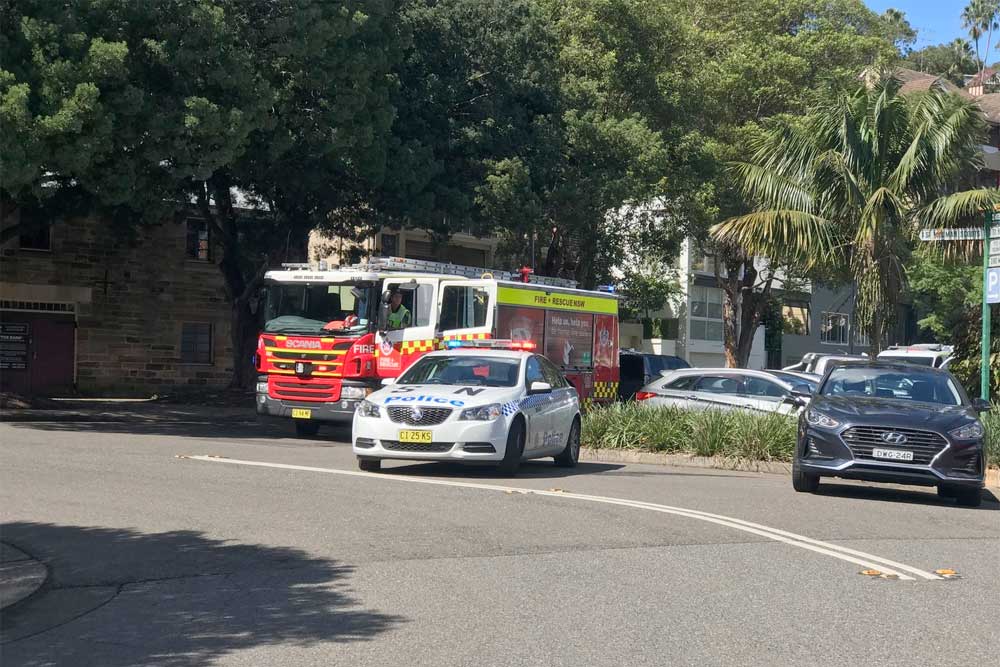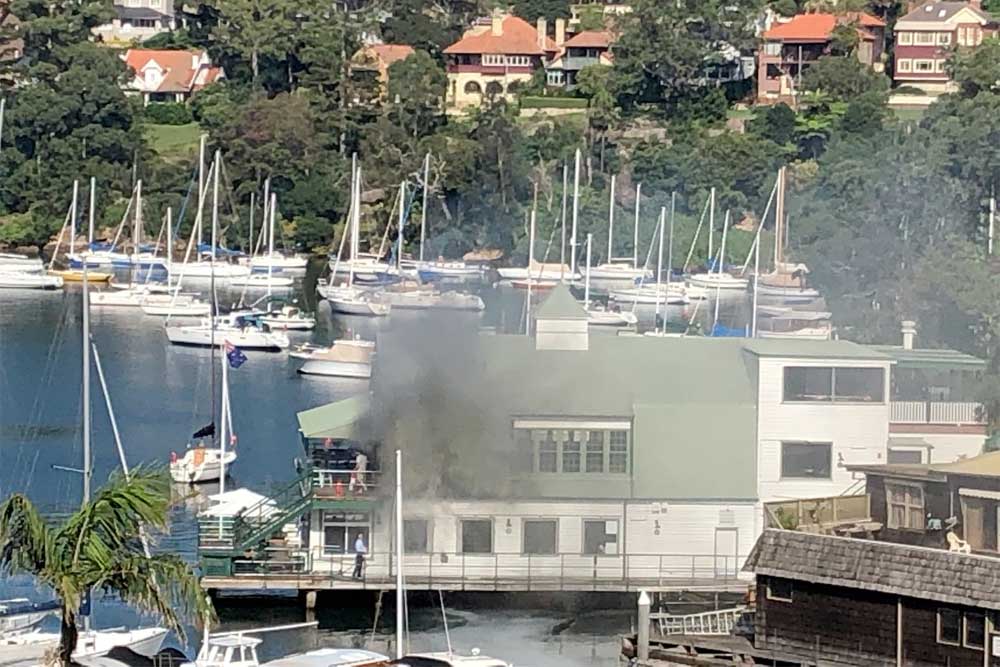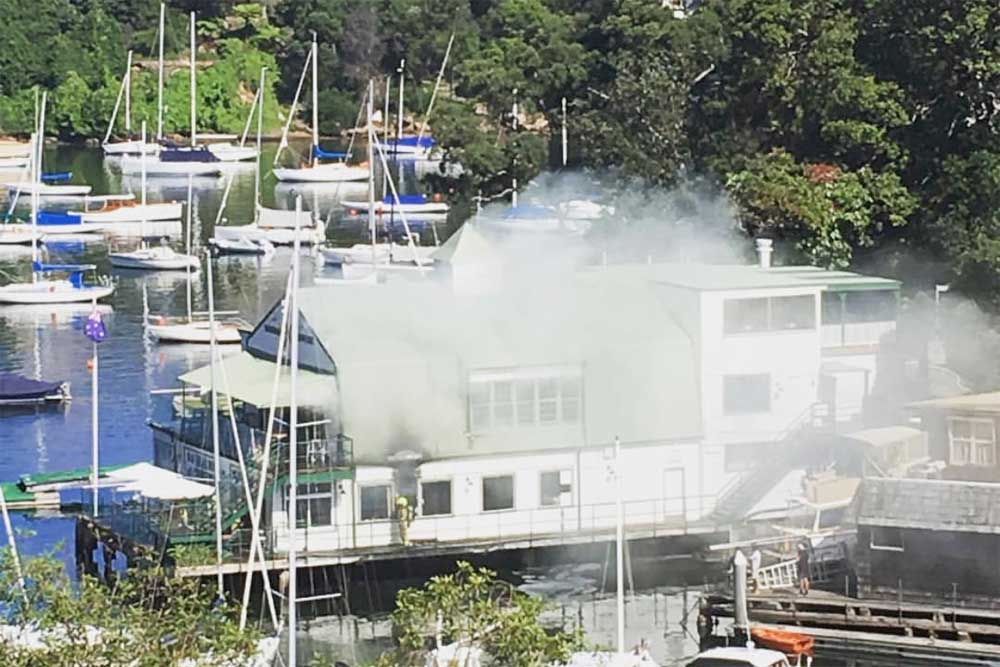 Eye-witnesses told Mosman Collective that kitchen staff made efforts to extinguish the blaze from an upper deck, as two men from Mosman Marina fought the flames from a boat below.
"These two guys from the marina were incredible," the eye-witness said.
"They were in a little orange boat and quite possibly saved the entire building.
"I was convinced the whole structure was going to go up like a fire cracker," he said.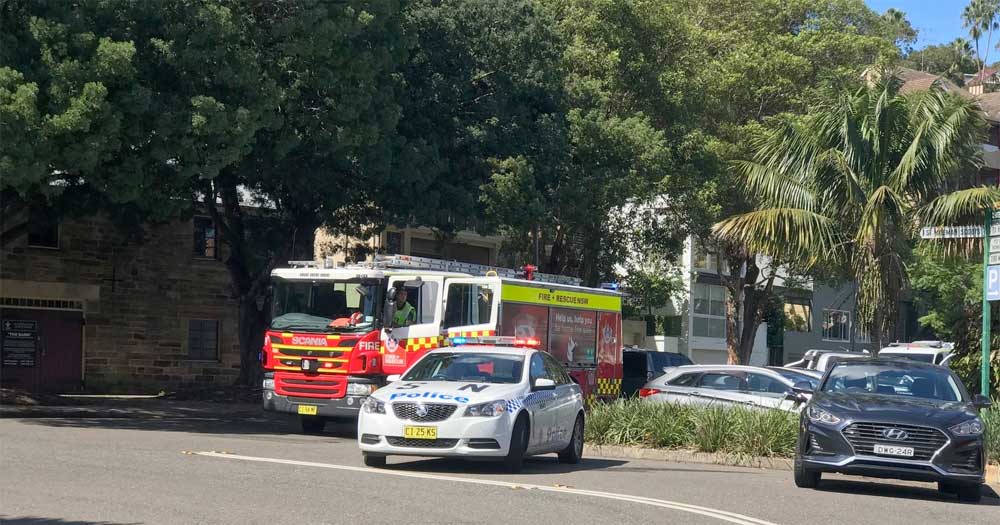 The full extent of the damage is not yet known, but a chef working at Mosman Rowers estimates at least $15,000 worth of food is currently stored in on-site fridges and freezers.
"We will lose a lot of stock and there will be significant smoke damage, but thank goodness we didn't lose any lives," he said.
Get The Latest News!
Don't miss our top stories delivered FREE each Friday.