Local Legend: 90-year-old Mosman man swims for Australia – and wins FOUR gold medals!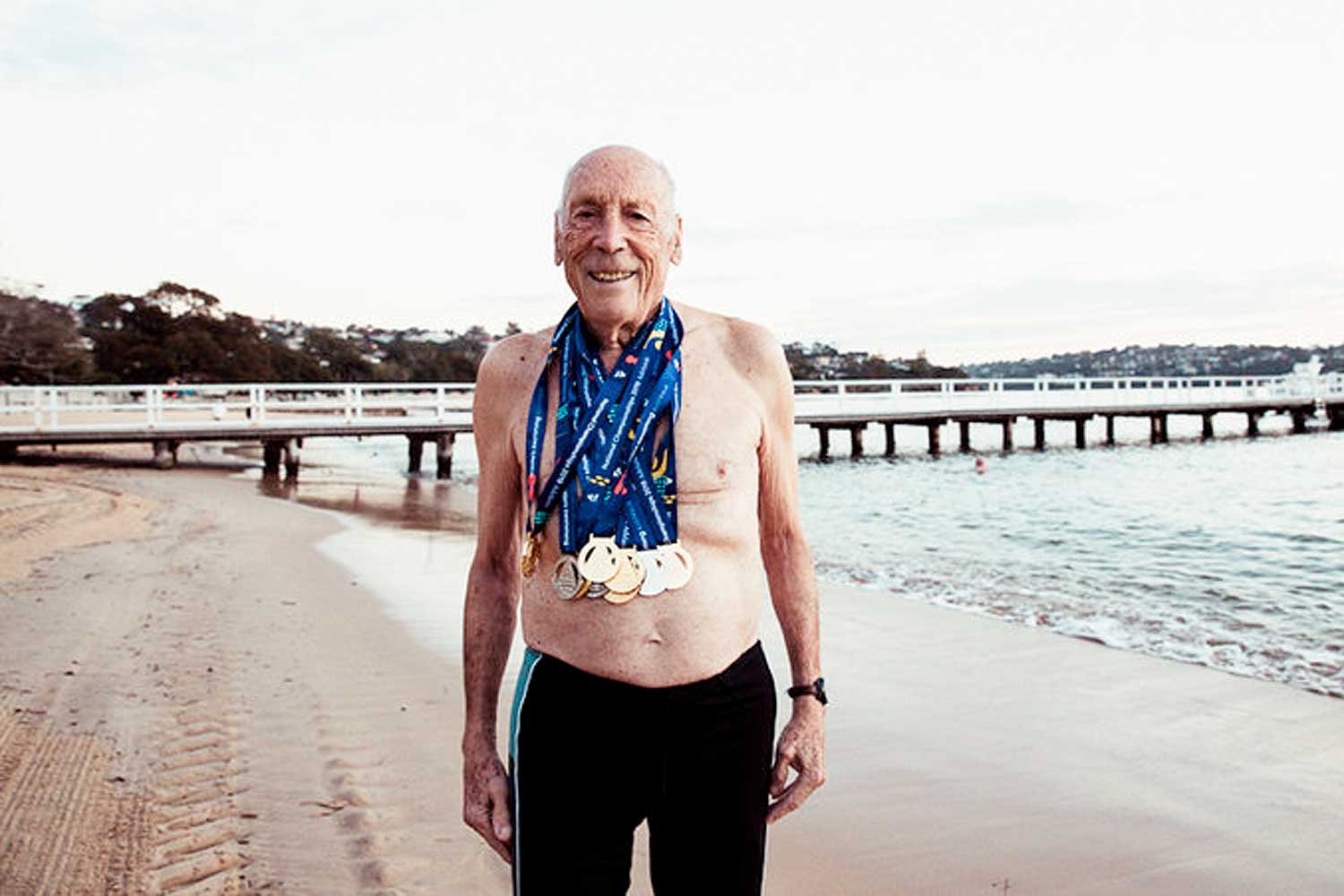 Mosman legend Bill Walker has just won a swag of medals at the 2019 FINA World Masters Swimming Championships – at the ripe old age of 90!
The former plastic surgeon smashed the field at the Gwangju, South Korea meet this month, coming home with four gold and one silver medal.
Walker, who took up swimming at the age of 70, trained at Balmoral Baths five days a week, and credits the salt water and fresh air for his extraordinary success.
"Swimming keeps me young and it makes me feel good," he told Mosman Collective earlier this year, "and it seems the older I get, the better I get."
With a total of 24 international gold medals now to his name, Walker says he has "a few more years" of competition ahead.
"My goal was to win five gold medals at Gwangju, but I came up just short," he said.
"I've been in a lot of international events – and with every year that goes by, the more important they are!"
Walker, who competes in the 90-94 age group, hit the wall first after a powerful 50m Butterfly, with a time of 1:50:32, before backing up with gold in the 200m Individual Medley, 100m Breaststroke, and 200m Breaststroke.
He won silver in the 200m Backstroke.
Asked for his secret to ageing well, Walker tells me the swimming helps, but mostly it's "just good DNA".
"I don't worry about how old I am anymore," Walker says, "age is just a number and I just try to stay as active as possible."
The next FINA World Masters Swimming Championships will be held in Fukuoka, Japan, in 2021.
"With any luck, I'll still be diving off the blocks and going for gold," Walker says.
We don't doubt it for a second!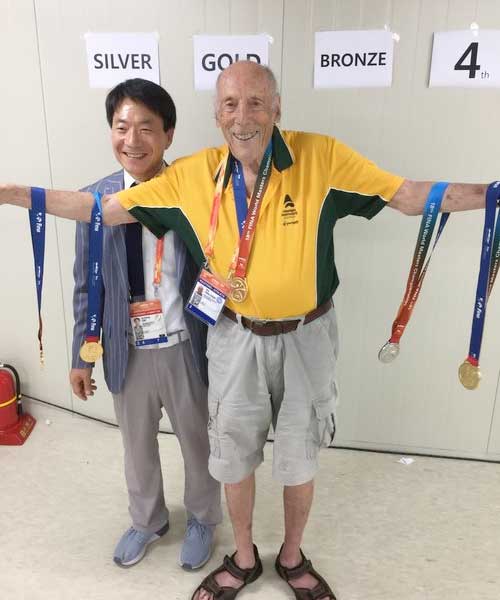 Get The Latest News!
Don't miss our top stories delivered FREE each Friday.