Lower North Shore locals warned of major traffic chaos during 2023 Sydney Marathon.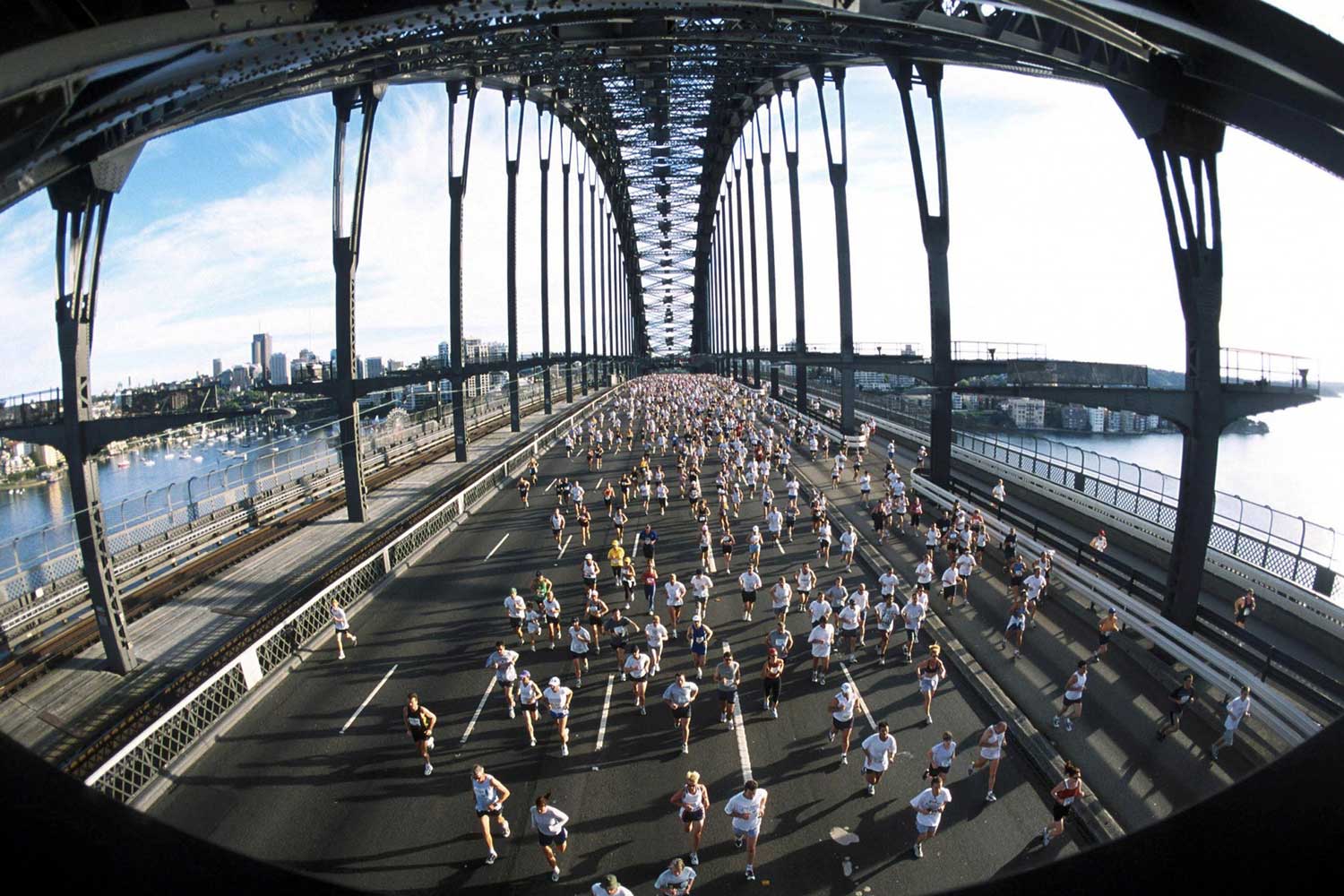 Lower north shore residents are being urged to prepare for major road closures this weekend, as 40,000 runners hit the city for the 2023 Sydney Marathon.
Major thoroughfares will close from North Sydney to Moore Park between 3:30am and 3pm on Sunday, September 17.
"Travel across the city will be very limited for majority of the day," NSW Transport warned.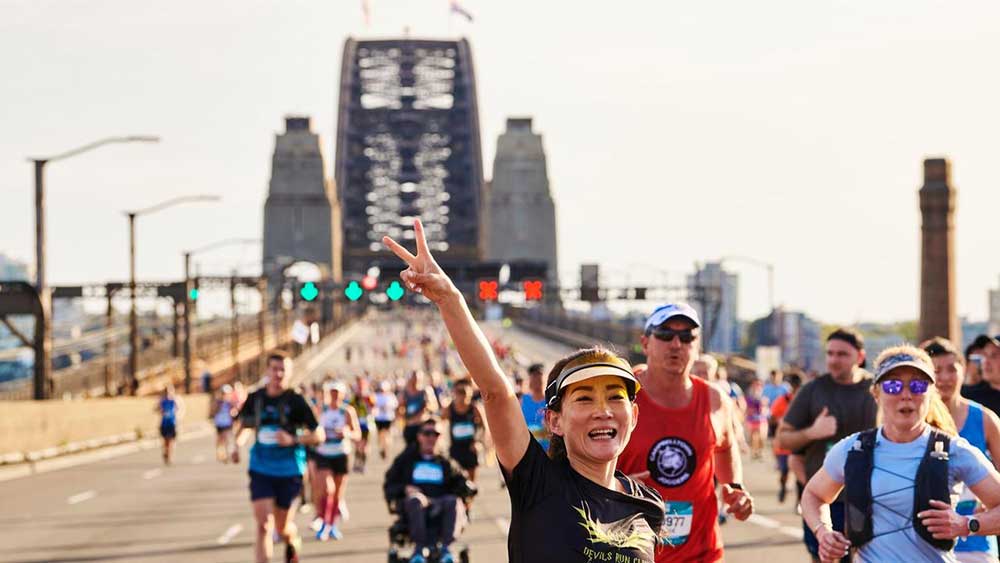 The event — which also includes a half-marathon, 10-kilometre bridge run, wheelchair marathon and family fun run — starts at Bradfield Park at Milsons Point at 6am. Participants will begin entering the Park from 5am. There will be portable toilets, marquees, fences and generators set up during the morning. From 5.15am, local residents are advised that there will be some low-level noise as messages are relayed to participants and background music plays. Speakers will be pointed inwards to face Bradfield Park.
Marathon runners will cross the Sydney Harbour Bridge and continue through the Sydney CBD, Pyrmont, The Rocks, Darlinghurst, Moore Park and Centennial Park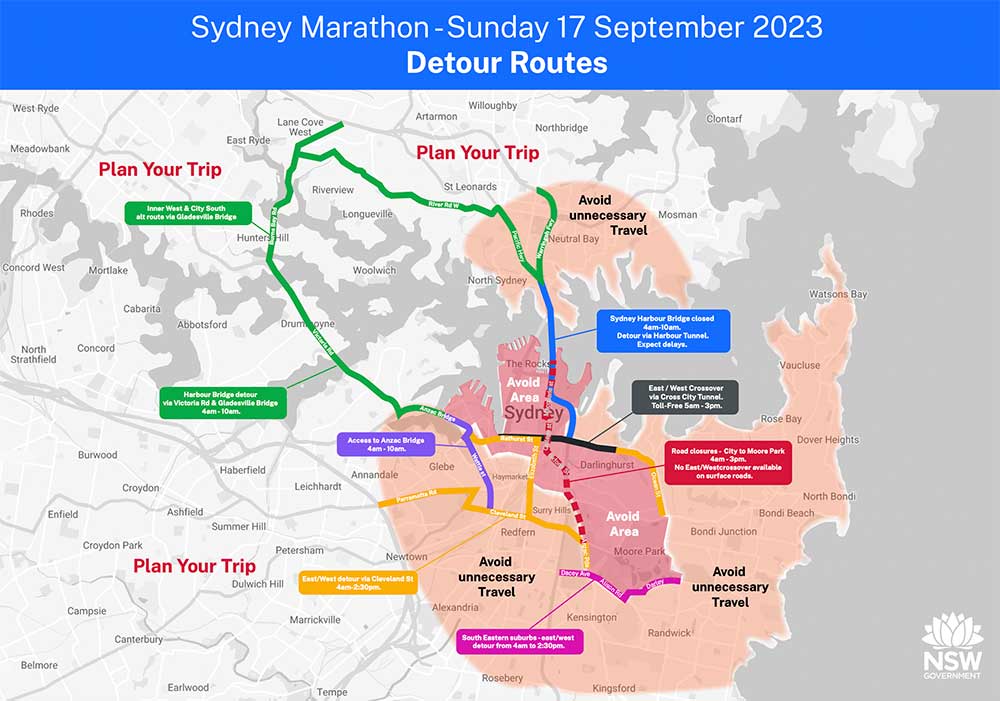 This year's road closures are more extensive due to changes to the course. The 2023 event is an Abbott World Marathon Majors Candidate Event, meaning if it meets certain requirements, it could join cities like Tokyo, Boston and TCS London as a major marathon.
"The Sydney Harbour Bridge, Cahill Expressway and Western Distributor will close from 4am to 10am," Transport for NSW Coordinator General Howard Collins said.
"The Sydney Harbour Tunnel will remain open but extensive delays are expected.
"Major roads from the Sydney Opera House to Moore Park, including Macquarie St, College St, Park St, and parts of Oxford St and Flinders St will close between 4am and 3pm."
Mr Collins has urged everyone, particularly motorists, to avoid non-essential travel on Sunday.
"If you must drive, be aware that significant detours will be in place and long delays are expected. So, please leave plenty of extra time to reach your destination, particularly when driving between the Sydney CBD and eastern suburbs," he said.
Get The Latest News!
Don't miss our top stories delivered FREE each Friday.
"Motorists will only be able to travel east/west across the course via Cleveland St or the Cross City Tunnel, which will be toll-free from 5am to 3pm on the day, however, lengthy delays are still expected."
Parking will also be impacted throughout the city, with special event clearway restrictions on many roads along and surrounding the course.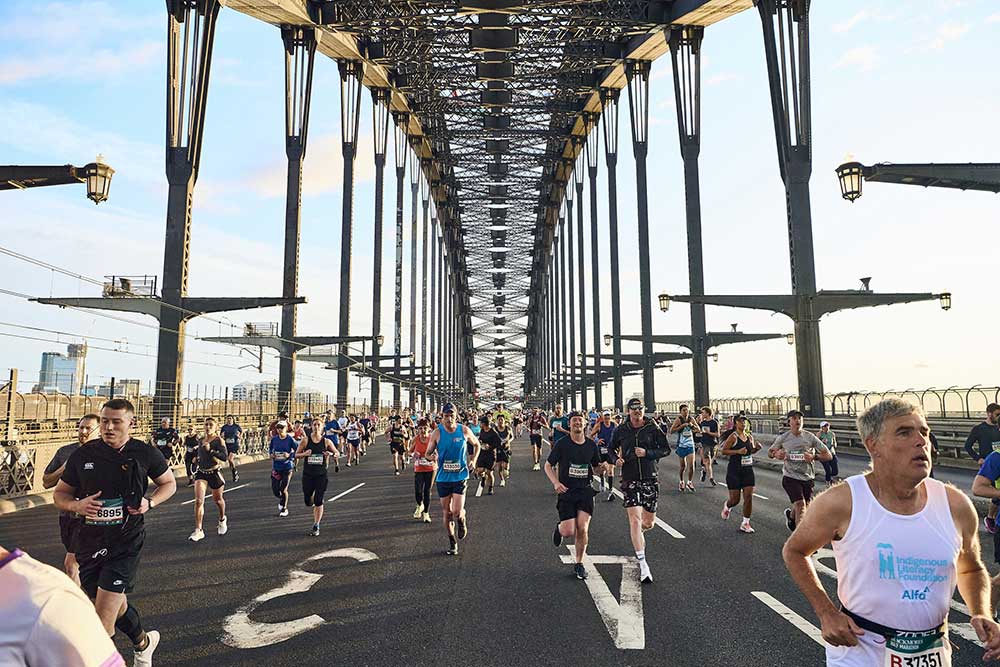 Residents have also been warned of public transport chaos with significant bus detours and early ends to trips. Light rail in the CBD will not run between Circular Quay and Town Hall from first service to 11am, while bus services to and from the city, North Sydney, Pyrmont and Moore Park will be diverting from their regular routes.
Runners are asked to leave their cars at home and catch public transport, with travel on all transport modes FREE thanks to their Sydney Marathon registration. Extra trains will run to Milsons Point, with the finish line within walking distance to Circular Quay, Wynyard and Martin Place.
Full List: Local Road Closures + Info
3.30am to 11am: Roads at the start line in Milsons Point, including Alfred St South.
There will be some street closures on Alfred Street South and Burton Street, starting Thursday 14 September.
Key roads in Milsons Point, Lavender Bay, North Sydney and Kirribilli will be closed between 3.30am and 11am on Sunday 17 September, including sections of Alfred Street South, Olympic Drive, Fitzroy Street, Lavender Street and Broughton Street.
The Sydney Harbour Bridge, Cahill Expressway, and Western Distributor will be closed in both directions from 4am to 10am. The alternate routes via the Sydney Harbour Tunnel, Eastern Distributor and Victoria Road remain open. Expect heavy delays.
Motorists can access the Sydney Harbour Tunnel via the Neutral Bay Falcon Street or Military Road on-ramps. Heavy traffic is expected so motorists are strongly encouraged to delay non-essential travel until after 10am.
Milsons Point: Due to large crowds at the start area, there is no vehicle access to properties on roads west of Alfred Street South from 4am to 10am. Vehicles can continue to exit the area during this time via Lavender Street westbound under traffic control.
Get The Latest News!
Don't miss our top stories delivered FREE each Friday.