Mosman model and podcaster Harrison Kennedy launches fashion brand, and local kids can't get enough!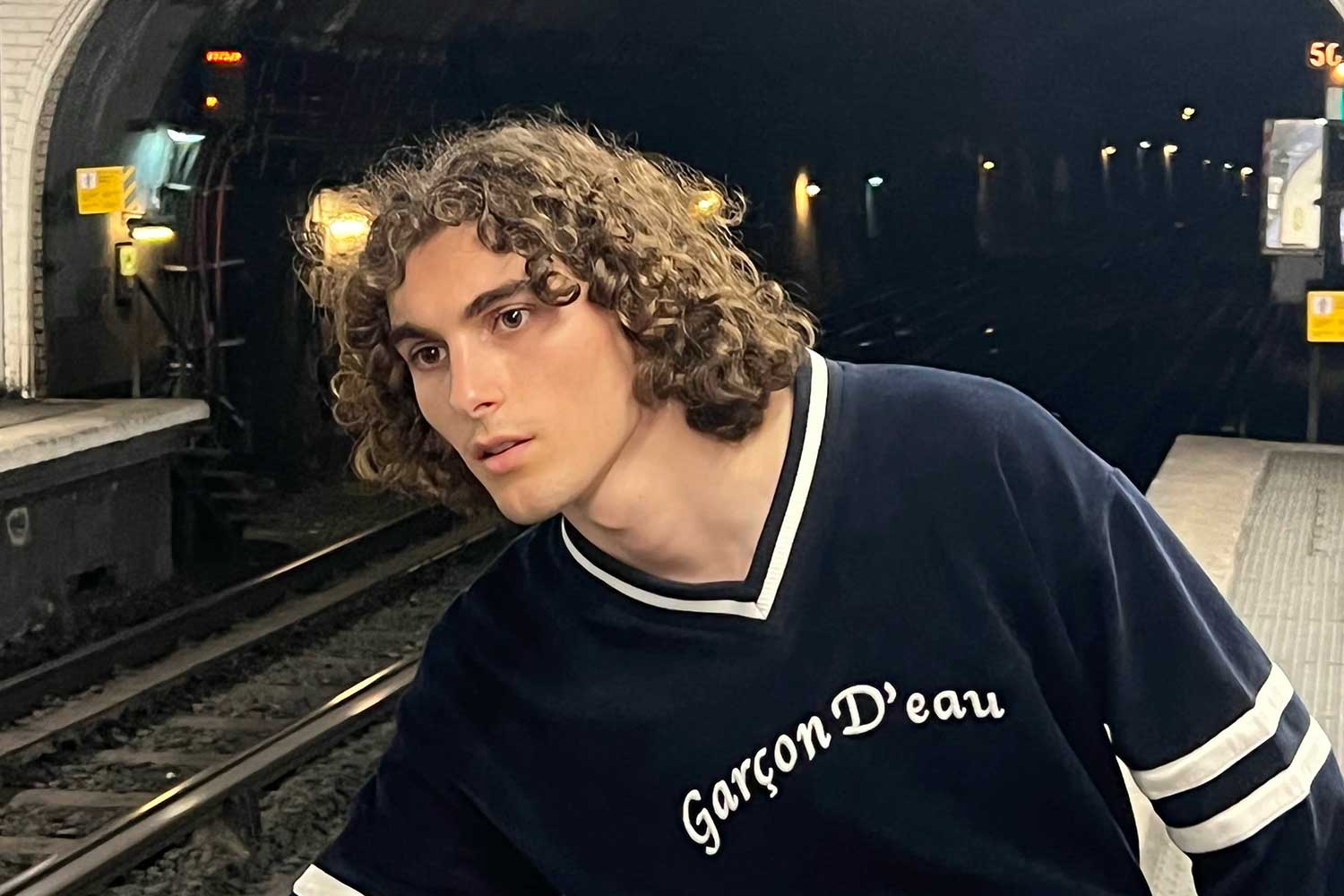 It's been a busy twelve months for international model and Mosman local Harrison Kennedy.
In that time, the 21-year-old, a regular face on the pages of fashion bibles like GQ and L'Officiel, has launched a successful podcast, developed a TV series, and now launched his own fashion line.
Called garçon d'eau, the brand dropped on social media to the surprise of Harry's 67,000 Instagram fans on March 23, with many quick to snap up a navy-blue velvet "V Neck" featuring the brand's logo on the front.
A semi-cropped t-shirt printed with the image of a falling man is already on its second print run.
Speaking with Mosman Collective this week, Harry said the idea for garçon d'eau originated during the Covid pandemic as a creative outlet to beat the boredom of lockdown.
"When the pandemic hit Sydney, it meant I couldn't travel anywhere for work, so I started a podcast, called Really Mental – and also decided to create a unisex fashion label that was truly inclusive," he said.
Fast forward to 2023, and it's become a reality.
"I've seen a few people wearing the t-shirt and the sweater out on the street. It's a weird feeling, very surreal."
Garçon d'eau, which means "water boy" in French, aims to build a community of young people and "creatives" who can contribute and collaborate alongside the brand.
"A water boy is the person who is always on the sidelines, providing a support role but never really being in the spotlight," Harrison, a former SHORE student, said.
Get The Latest News!
Don't miss our top stories delivered FREE each Friday.
"There are so many kids out there, me included, who never really got the chance to shine at school and chose their path rather than conform to the status quo.
"We won't use models in our advertising campaigns, just every day "water boys" who love and interpret our product in their own way."
Harrison said the V-neck and t-shirt could be dressed up – or down – with the sweater able to be worn alone or under a suit.
"We're working on our second drop now, which should be coming out in the year's second half," Harrison said.
"A few orders have come in from America, which is exciting, and I'm pumped to see where this new journey will take me."
For more information on garçon d'eau (including details on how to purchase), head to the website HERE.
Get The Latest News!
Don't miss our top stories delivered FREE each Friday.