Prestige agent Michael Coombs joins forces with Antony Catalano to take on Byron Bay.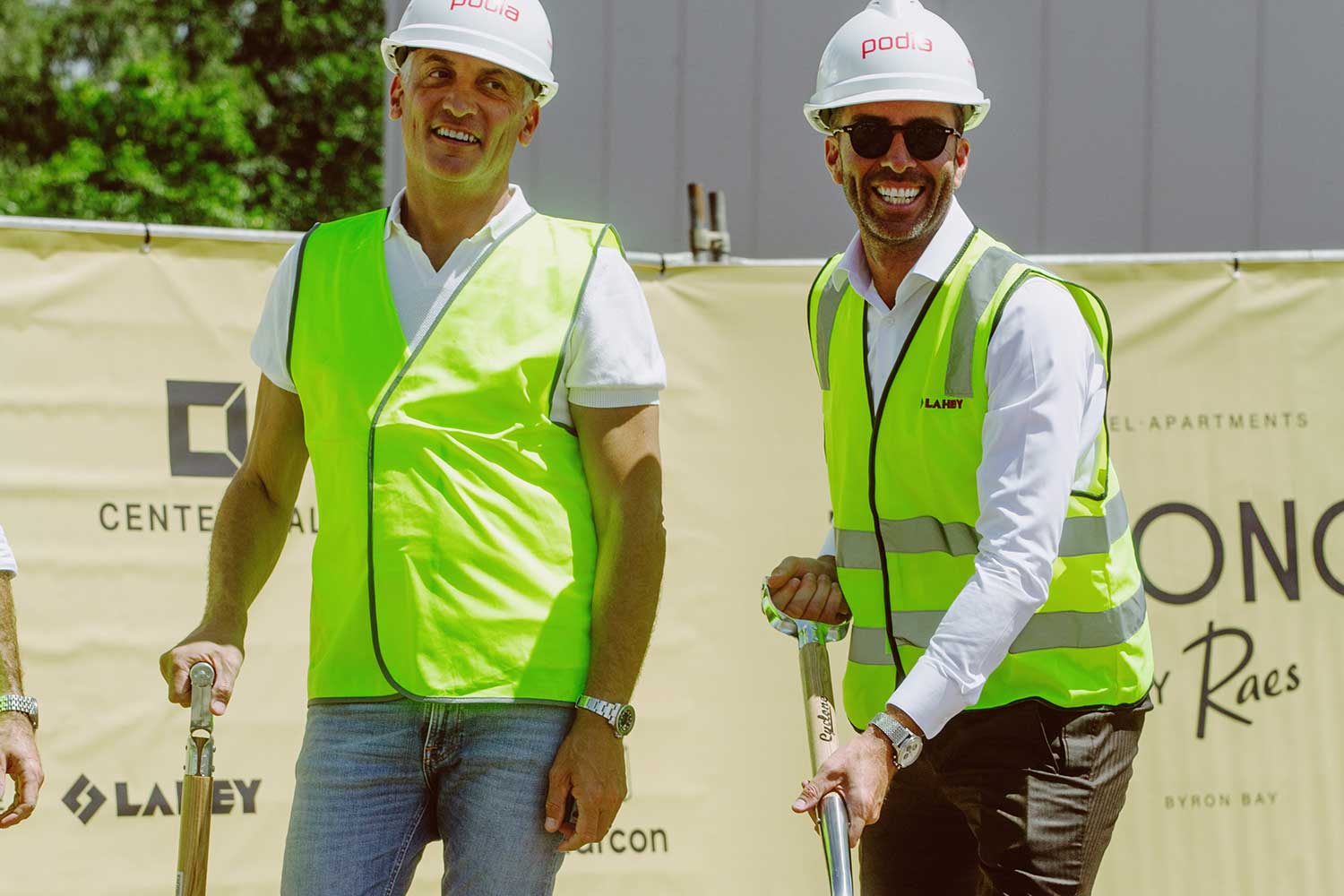 A luxury hang-out in Australia's most easterly town will provide a new playground for multi-millionaire VIPs when it throws open its designer doors in 2024.
The Bonobo by Raes is the latest major venture for media magnate Antony Catalano, who has partnered with developer Podia to build a five-star culinary, wellness and retail hub with unmatched accommodation in the heart of Byron Bay.
The development, boasting 41 hotel-apartment suites ranging from two to four bedrooms, is being marketed by Michael Coombs, one of the nation's leading real estate agents.
It's been confirmed that Catalano and Coombs have purchased residences within the lavish holiday haven, touted as a unique getaway for the rich that doubles as an income stream.
Coombs spoke exclusively to Mosman Collective.
ANNA USHER: Thanks for taking the time to speak with us, Michael. Why did this Byron Bay development interest you so much?
MICHAEL COOMBS: There are several reasons, Anna, with the first being that The Bonobo by Raes is an intelligent financial investment. I'm very selective about selling prestige properties; this one ticked all the boxes.
ANNA: When you say 'selective', what do you mean by that?
MICHAEL: My business is all about ultra-luxury properties at the top end of the market, and Bonobo fits that bill in every way. It's a game changer for Byron Bay, the same way the Calile Hotel was for Fortitude Valley in Brisbane.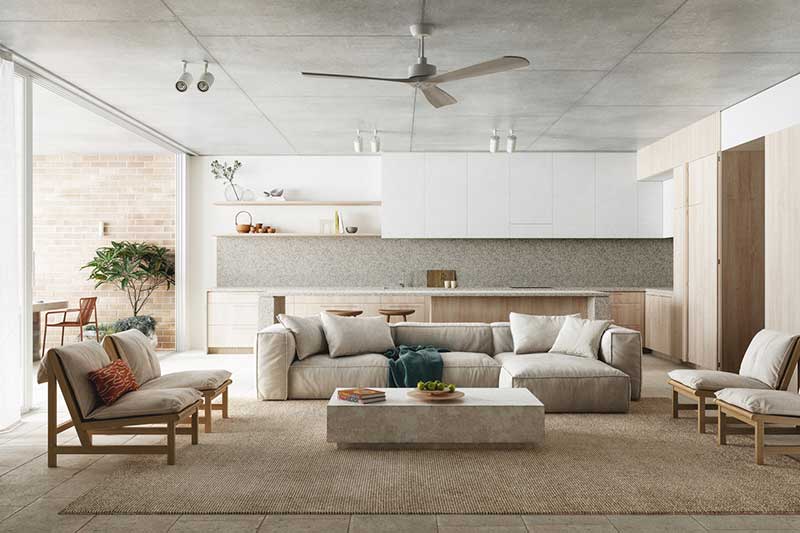 ANNA: So, tell us more about Bonobo by Raes.
MICHAEL: We've only just started to get the word out, and already more than 60% of the apartments have sold. The response has been epic. But when you've got the King of Wategos, Antony Catalano, Podia, the Centennial Property Group, and Team Coombs doing the job, buyers know they are investing in a quality project.
ANNA: What is an "apartment-hotel"?
MICHAEL: It is ultra-prestige living with all the services of a 5-star hotel. The apartments are designed as a part-time coastal retreat and a short-term rental when the owners are not in residence. Bonobo buyers can expect a turnkey property that is completely furnished, right down to the beach towels, luxury amenities and even a Concierge.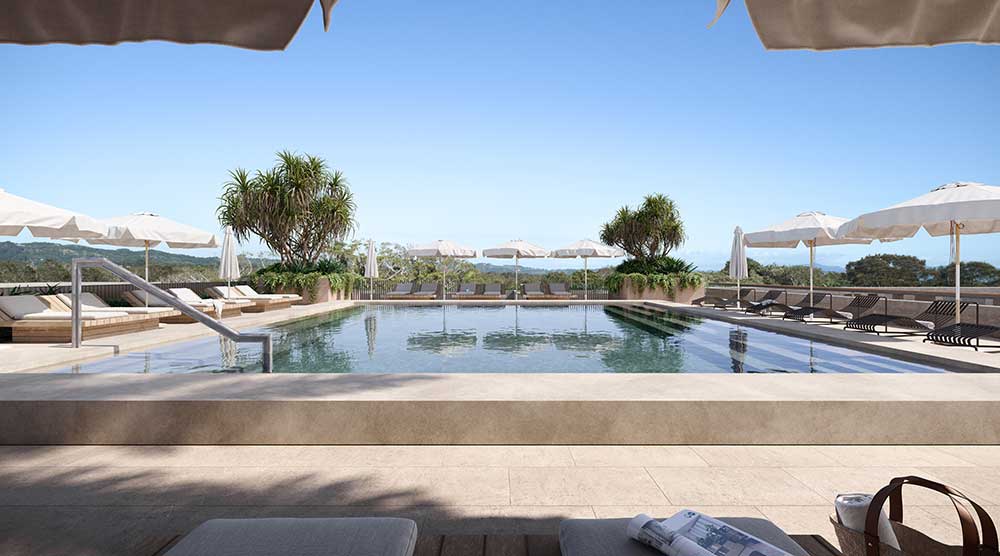 ANNA: Is it true you've bought into the development? I guess that's a good sign!
MICHAEL: Yes, I can confirm I've bought one of the four-bedroom residences, as has Mr Catalano. I've recently purchased the Byron Bay franchise for Atlas, so I'll spend more time on the north coast. I can use the apartment for work and family time and rent it out when we are not there.
ANNA: There seems to be a lot happening in the central business area of Byron. Am I right?
MICHAEL: Well, Justin Hemmes has just purchased across the road from Bonobo, and together we will transform that part of town. Antony (Catalano) has also purchased 800 sqm of retail, 30 car parks, and management rights for the project. It will be a drinking and dining destination built around a central courtyard that will be perfect after a day at the beach. There's also be a stunning rooftop pool and bar exclusively reserved for residents and guests.
ANNA: How much will an apartment in The Bonobo by Raes cost?
MICHAEL: We're selling from $1.9 million to around $3.9 million.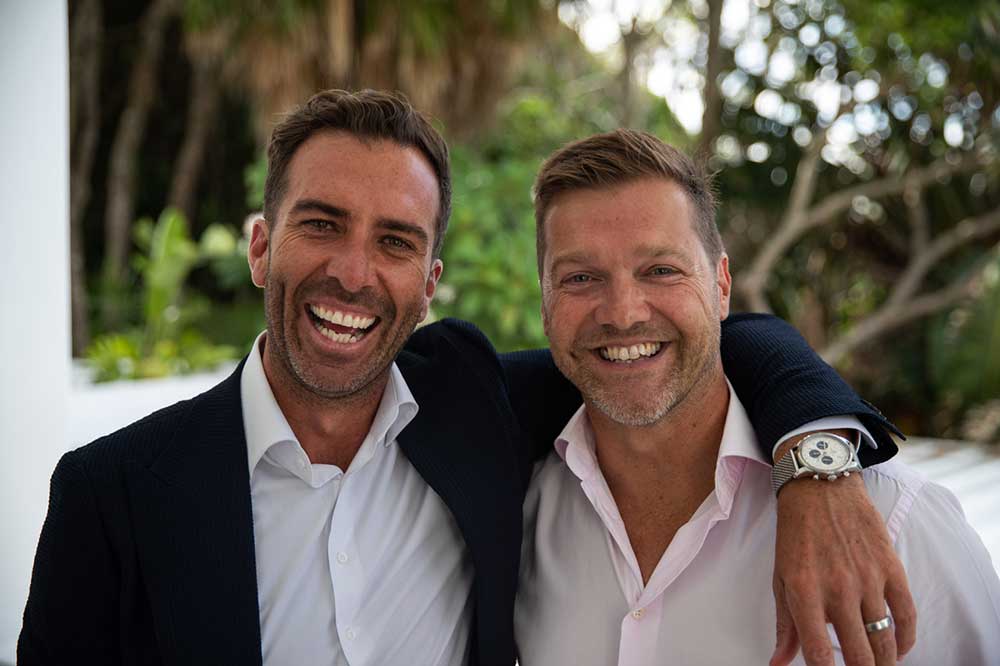 ANNA: Explain to me why Sydneysiders love Byron Bay.
MICHAEL: It's appealing because it's a one-hour flight. If you live on the lower north shore, you can be sitting on the rooftop terrace at Bonobo with a cocktail in your hand in just two hours. Byron Bay has Australia's best beaches, a great culture, plus strong capital growth. And now, it also has an apartment-hotel that will be iconic in that part of the world.
ANNA: Where do you see this development in a couple of years?
MICHAEL: There will be a waiting list to buy into the building – and a waiting list to stay there as a hotel guest. The Bonobo precinct will be a "Bucket List" holiday experience, just like Rae's on Wategos (also owned by Catalano) is now. In my opinion, it's a brilliant way of investing. You get to stay in your luxury 5-star holiday home – and when you leave, it instantly makes money for you.
ANNA: Thanks so much for speaking with Mosman Collective, Michael and good luck with the Bonobo. I'm looking forward to checking it out!
MICHAEL: Pleasure Anna.
For more information on "The Bonobo by Raes", visit the website.
To enquire about purchasing, contact Michael Coombs.
Get The Latest News!
Don't miss our top stories delivered FREE each Friday.