Smash Hit: "Barbenheimer" destroys box office as record crowds fill Cremorne's Orpheum cinema.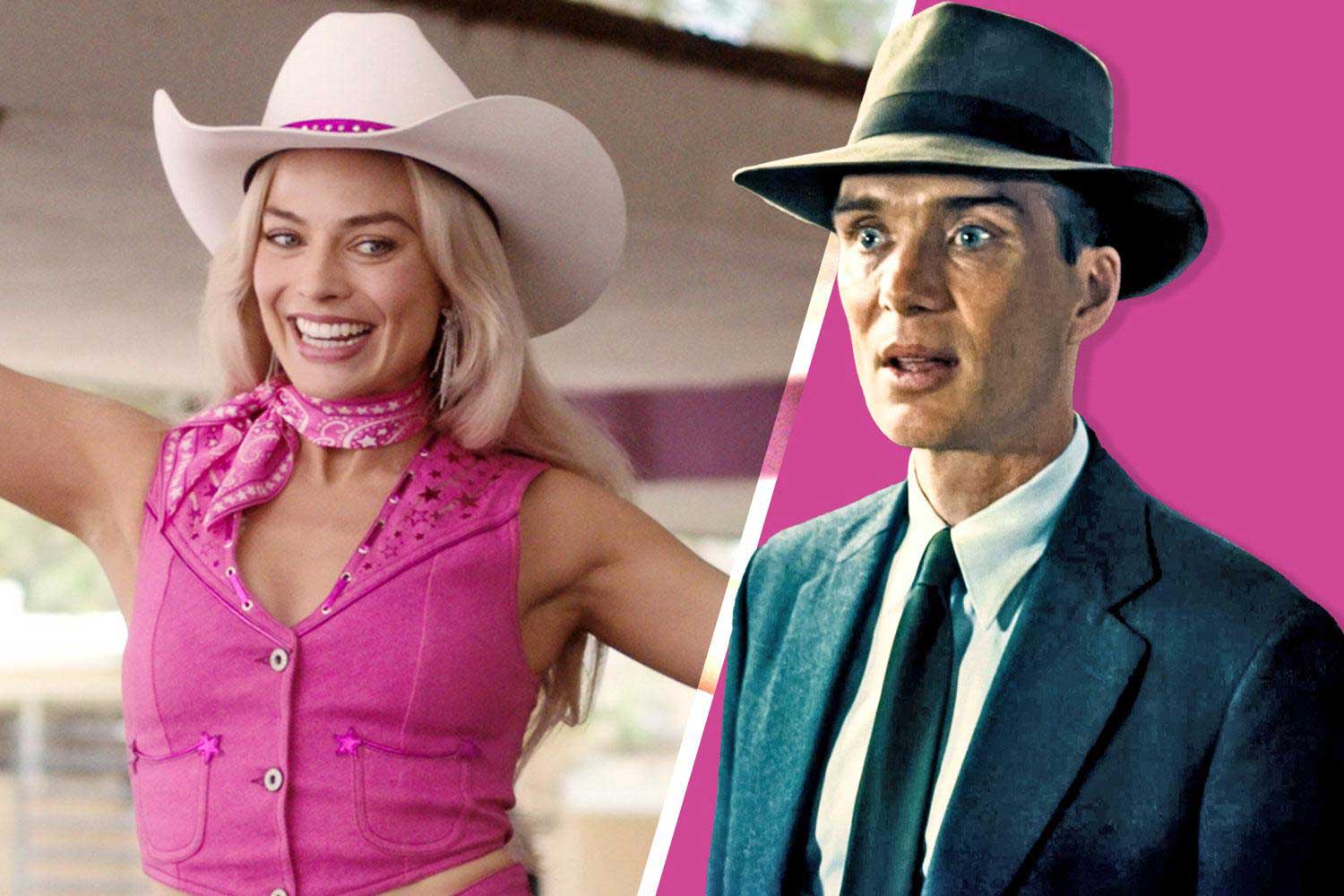 Barbie and Oppenheimer took the lower north shore by storm this week – and officially blew up the local box office.
A staggering 8,800 residents attended Cremorne's Orpheum cinema between Friday and Sunday to watch two of the year's most anticipated movies, causing "unprecedented" queues that ran the length of Parraween St.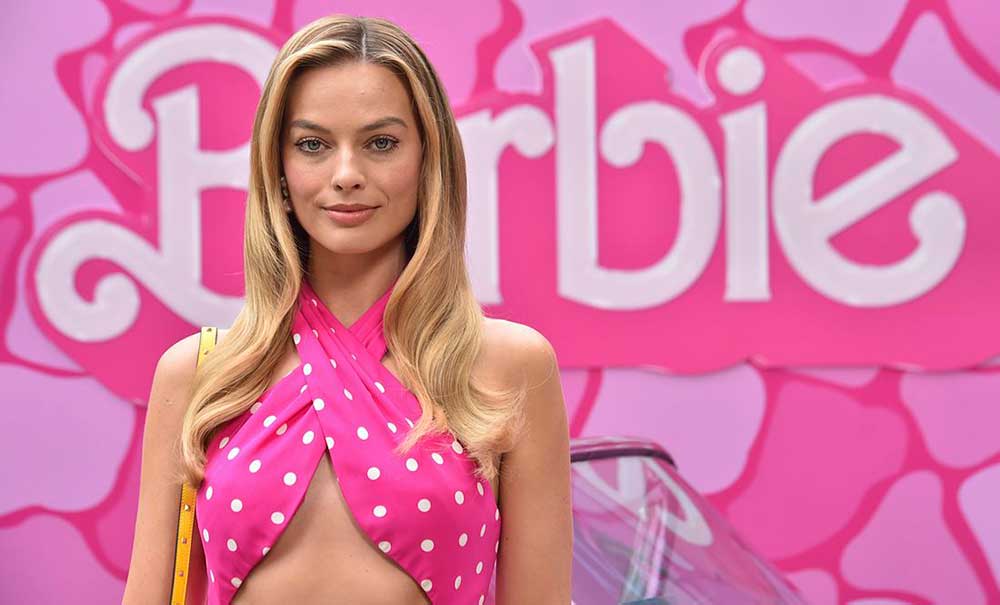 Released on the same day – July 21 – Greta Gerwig's bubblegum comedy 'Barbie' and Christopher Nolan's dark drama 'Oppenheimer' opened to record-breaking numbers, with the Orpheum's General Manager Alex Temesvari telling Mosman Collective the films have "exceeded all expectations".
"We knew both [movies] would be popular, but what we saw on the weekend was unprecedented," he said, "the Orpheum box office has never seen anything like it."
Women drove the historic Barbie opening, making up 65% of the audience, according to PostTrak, and 40% of ticket buyers were under 25.
By comparison, Oppenheimer audiences were 62% male, and 63% were over the age of 25, with a somewhat surprising 32% between the ages of 18 and 24.
The historic screenings delivered the Orpheum's highest-ever grossing weekend, with three Oppenheimer sessions on Friday attracting 1200 people and another 1000 patrons seeing Barbie.
"When ticket sales spiked on Friday we knew we were in for a wonderfully chaotic weekend," Mr Temesvari said.
"Even though the lines were out the door, everyone was hyped up and in a great mood.
"It has been beautiful to see the grand old cinema filled to capacity and entertaining our locals, just like the old days."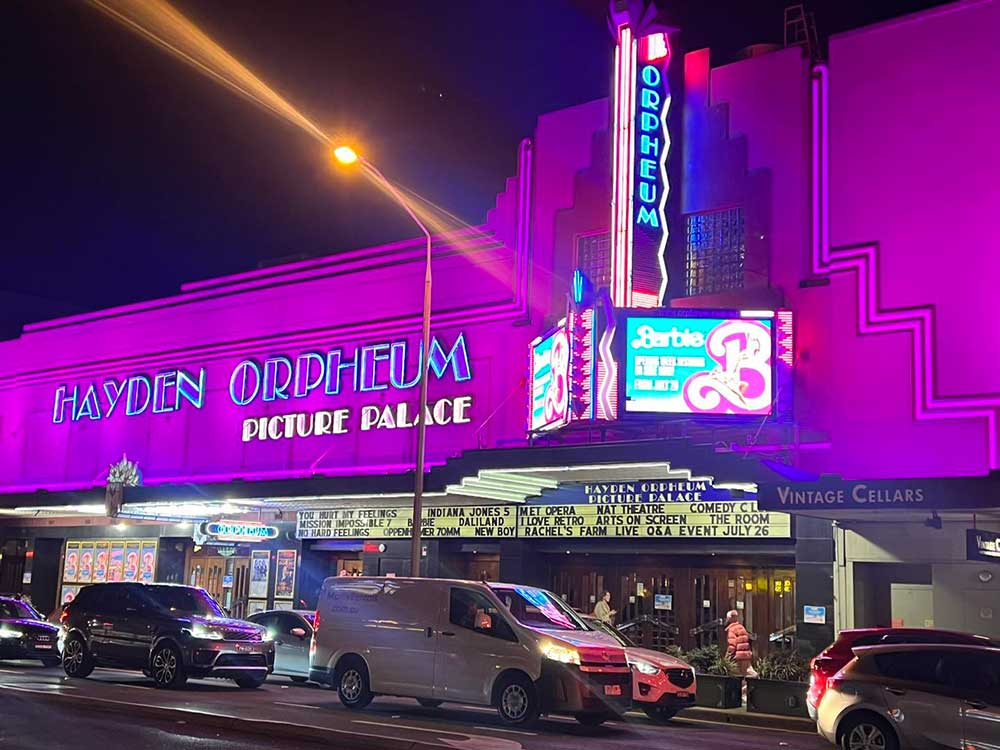 On Saturday, crowds lined up outside the cinema hours before movie time, with 1900 tickets sold to Oppenheimer and 1400 more for Barbie.
Some people, Mr Temesvari said, watched both films back-to-back.
Get The Latest News!
Don't miss our top stories delivered FREE each Friday.
There were huge numbers again on Sunday, with 1800 people viewing Oppenheimer and 1500 choosing to see Barbie.
"The Orpheum is screening Oppenheimer in 70mm, which has pulled the crowds in – and if we could show it around the clock, the demand would still be there," he said.
"And the Barbie movie is on another level; the attendance is unlike anything we've experienced.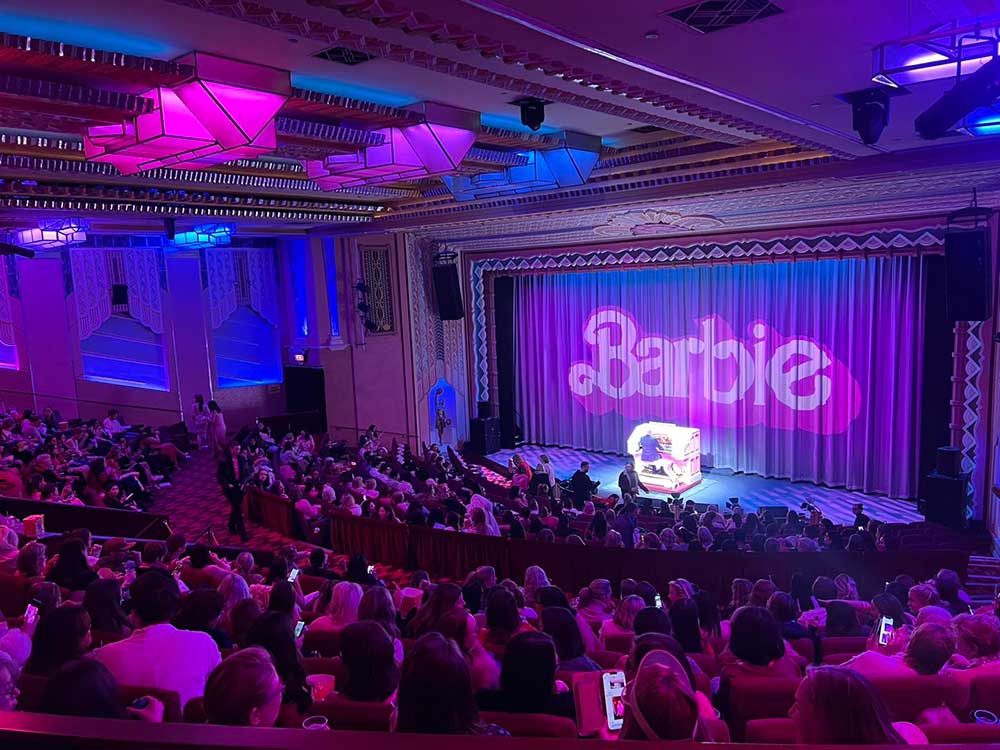 "For the two movies to be released at the same time is like a 'perfect storm', and we are thrilled for all the local businesses who've had a great weekend of trade off the back of us," Mr Temesvari said.
"The nearby cafes, restaurants and bars were all full which is great news for the community."
He advises anyone hoping to see either film to book tickets online.
"The only way to guarantee a seat is to book ahead," he said, "we turned away hundreds of people last weekend who didn't anticipate the crowds."
Get The Latest News!
Don't miss our top stories delivered FREE each Friday.