The ten best social media spots in Mosman – because if you didn't 'gram it, were you even there?!
There is much more to Mosman than meets the eye. From isolated bays and beaches, to happy hours and house facades, local photographer Christopher Brown shares his tips and tricks for snapping that perfect Instagram photo this weekend.
Balmoral Beach
I know, it's a cliche… but it's famous for a reason: It. Is. Beautiful. It's beautiful all day long, however it's particularly stunning in the morning.
Pro Tip: Landscapes are great and all… but landscapes with people? Much more interesting (in my opinion). The beauty of Balmoral isn't just the sand and the water, it's seeing families and friends come together to enjoy such a space. See if you can capture this.
Chowder Bay
White sand and a jetty… need I say more? While it's only around the corner from Balmoral Beach, it really is a well-kept secret. Shhh!
Pro Tip: Bring props! Why not? Every Instagrammer needs a beautiful beach umbrella. Not only do they look amazing, but they're particularly helpful when you have a little one. Also, see if you can get the jetty somewhere in the photo… even if it's in the background. This is instantly recognisable and gives the photo a sense of place.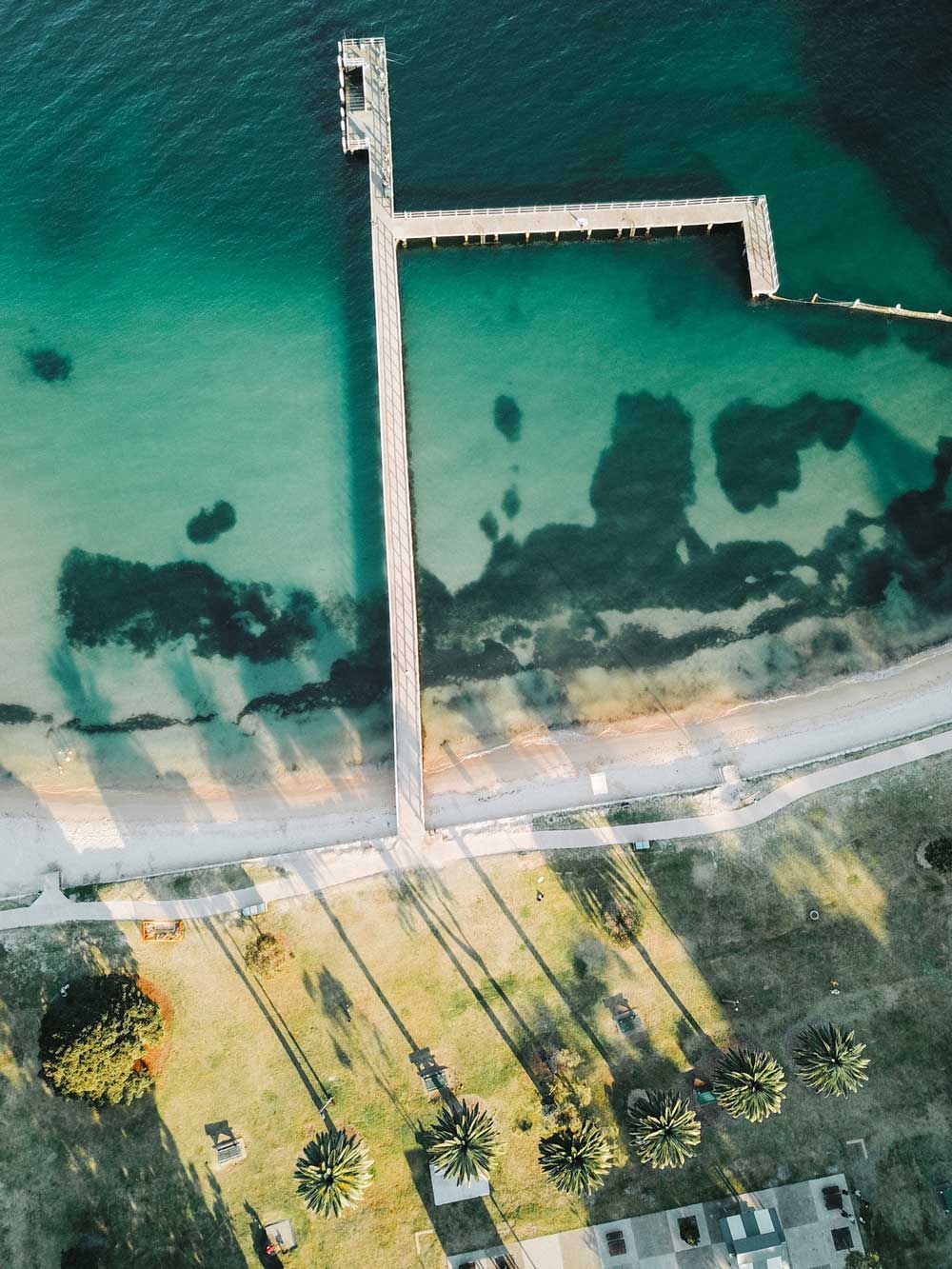 Taronga Zoo
This is where the wild things are. Legit. Not only do the giraffes have the best view out of any giraffes in the world, the heritage buildings here are also full of old-world charm.
Pro Tip: Embrace your inner child! Having a sense of wonder is one of the best things about going to any zoo… let alone one that has some of the world's best views! Try and see if you can capture what makes Taronga, Taronga… Think harbour views, and try and keep an eye out for some of the more unique buildings in there too. Remember… a photo stop is always a good opportunity to rest the legs with the family!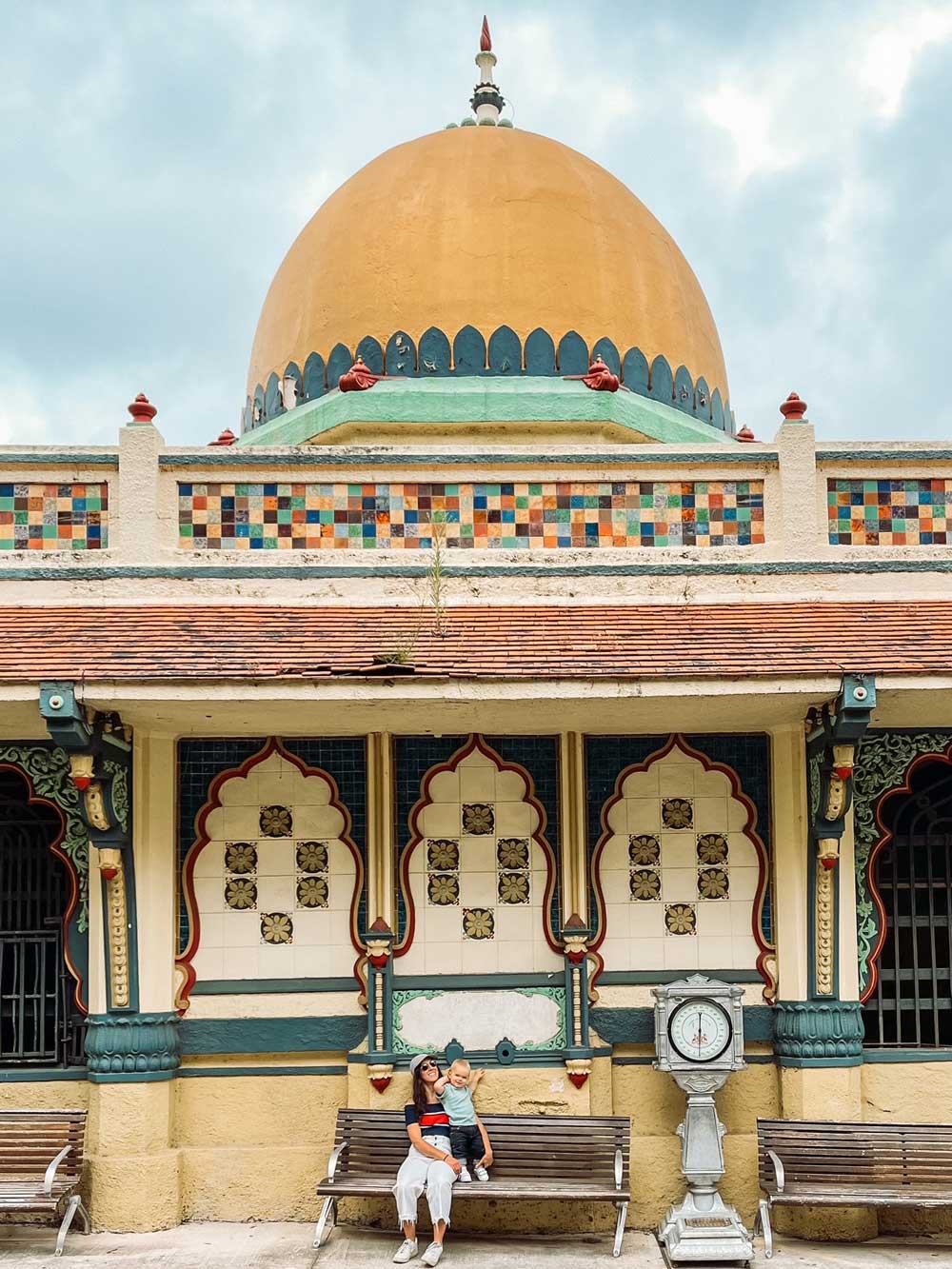 Mosman Bay
After a cheeky beer at the Rowers ($5 happy hour anyone?), try going for a slow meander around the bay. It's a peaceful spot, and you can't help but wonder what life might be like if you owned a yacht.
Pro Tip: Afternoon light (golden hour) is the best time to shoot here. Walk along the path to Cremorne and look for anything you can use to frame the photo (plants can be really helpful for this).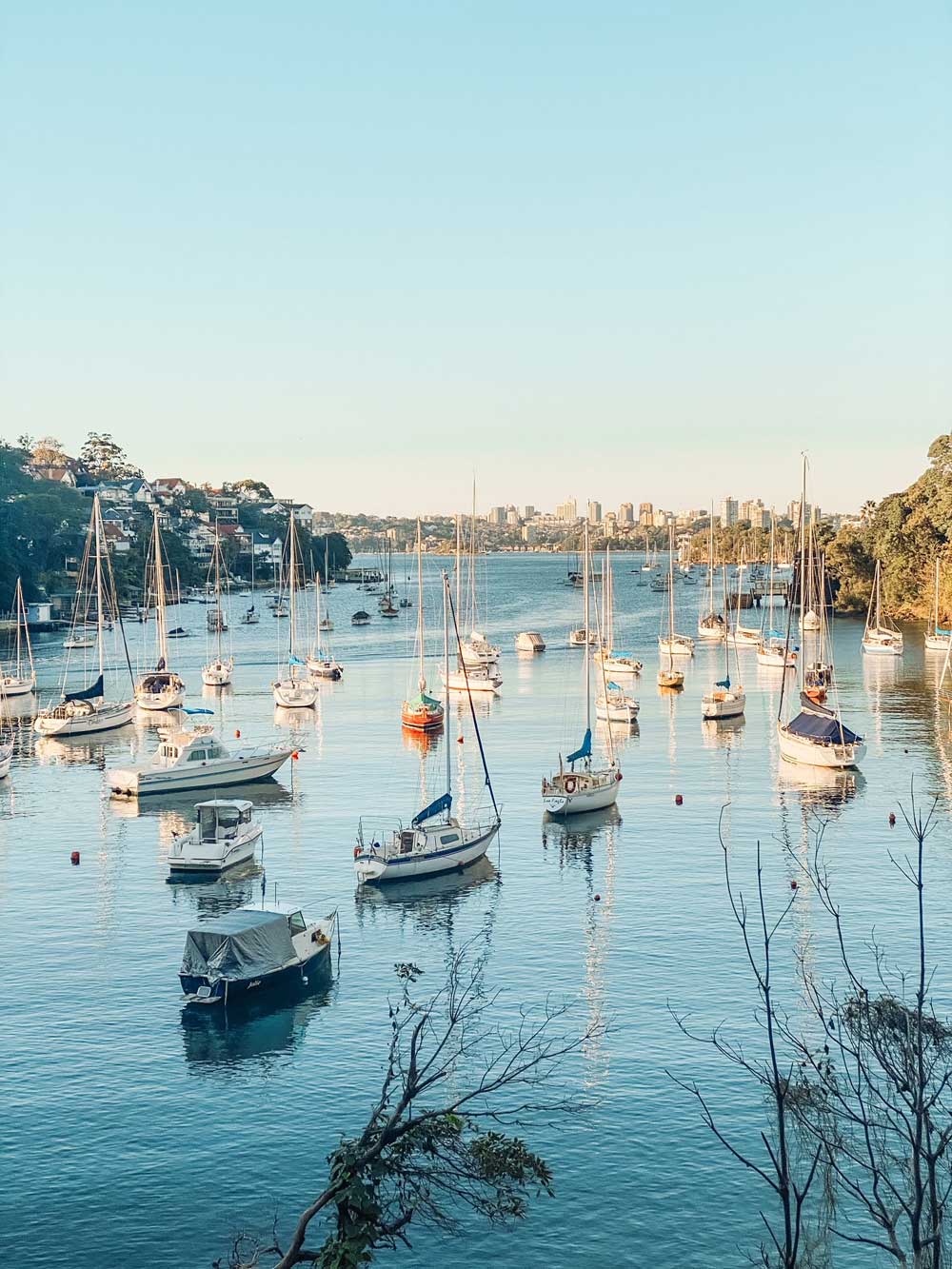 Edwards Beach
The sometimes-confused-for-Balmoral Beach that you may not have known existed! It's the ultimate spot to grab a flat white and share a snap as you begin your day.
Pro Tip: Rocky Point Island is a great spot to nab your photo of Edwards Beach. Getting a bit of elevation, looking down the beach really does give you a beautiful perspective. Try and avoid shooting in the middle of the day here as the light might be a bit harsh.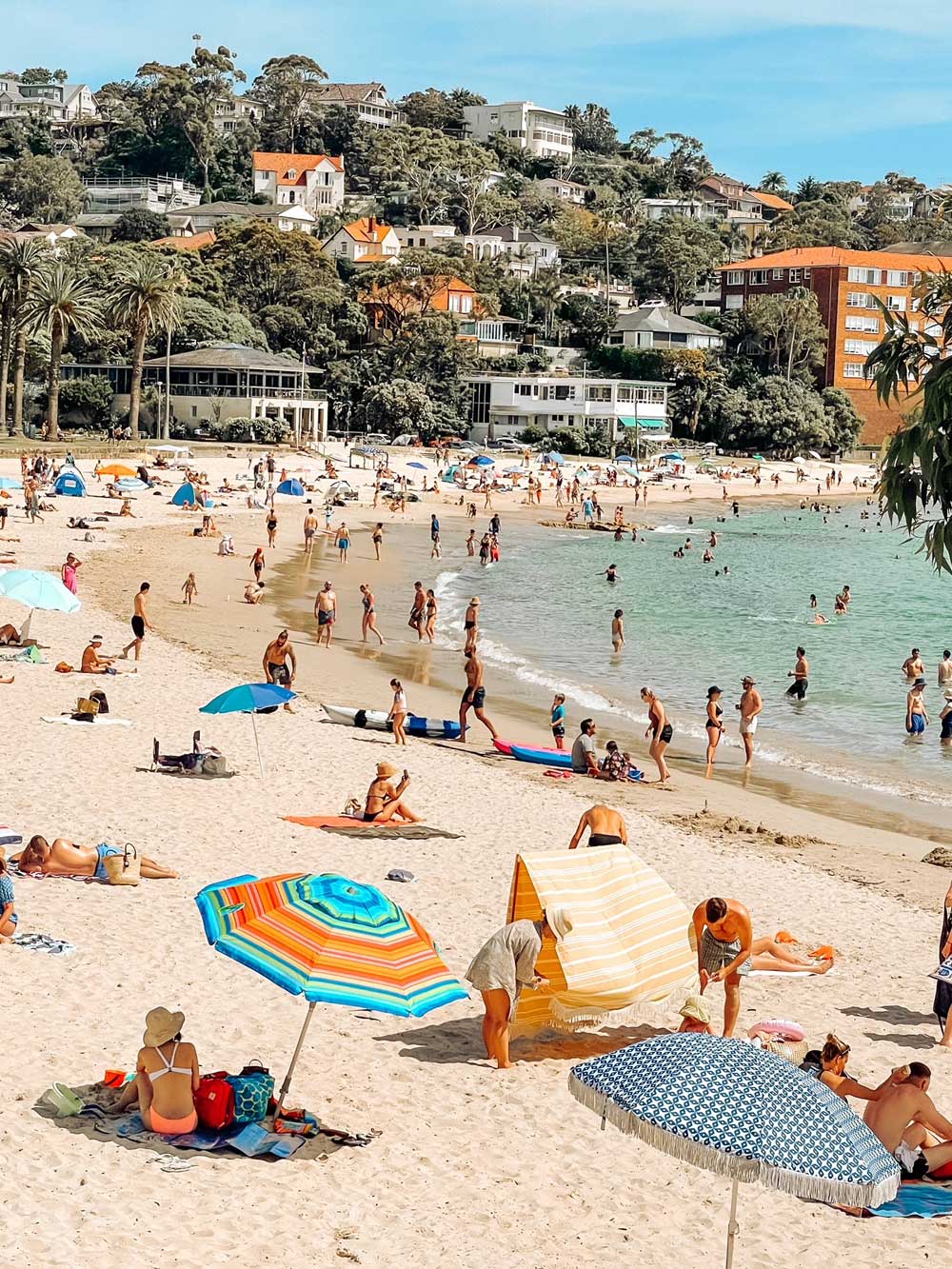 Whiting Beach
Known by few… this hidden gem of a beach is just around the corner from Sirius Cove. Think of it as Mosman's Milk Beach: accessible only by foot and it boasts a glorious view of the city's skyline.
Pro Tip: The best photos of Whiting Beach can be taken from the walking track nearby. Being up above the beach enables you to capture the beach, as well as the city's skyline.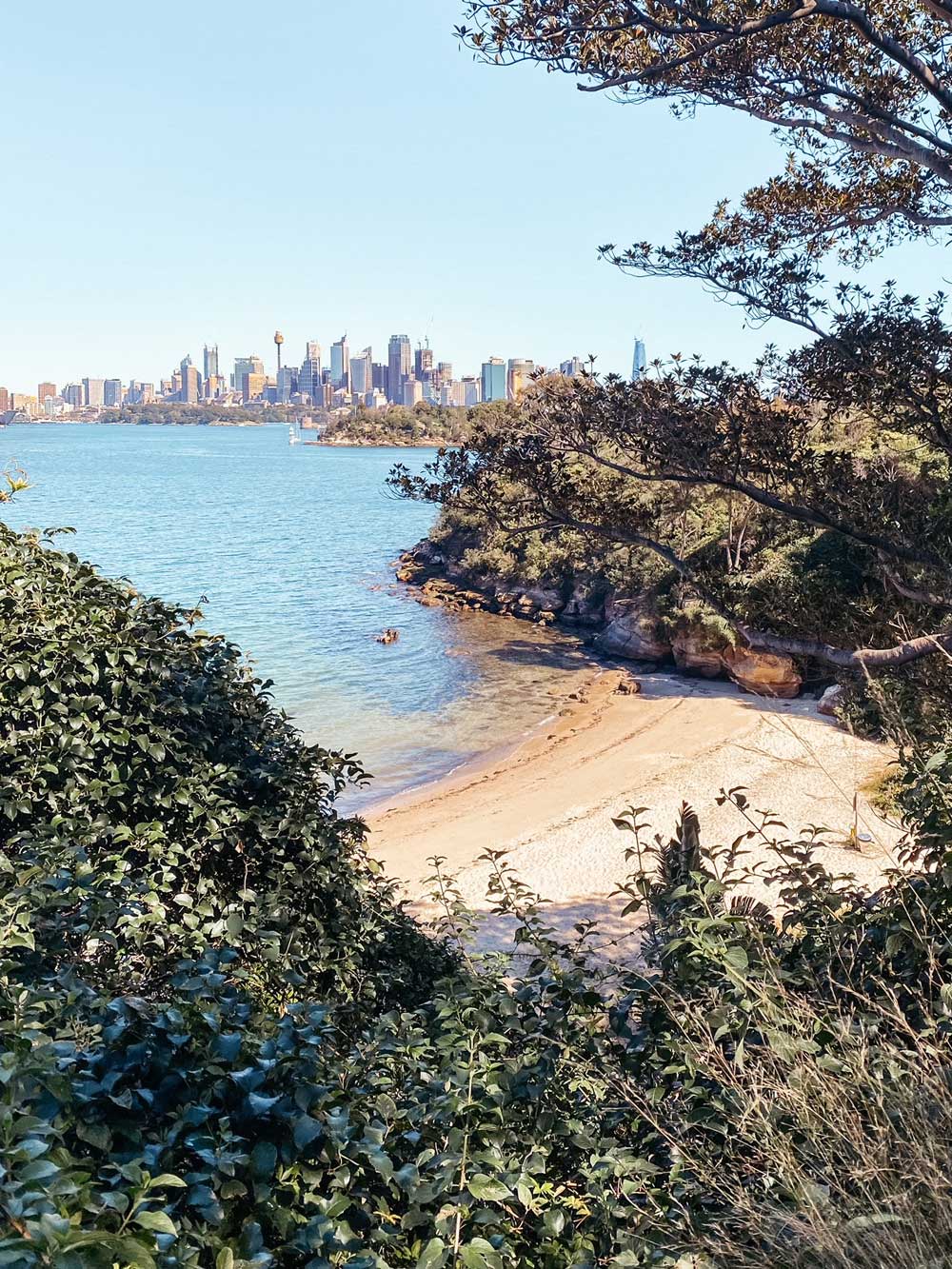 Athol Bay
Another one of Sydney Harbour National Park's secrets! Bring your picnic rug and make a day of it. With views like this, why would you want to leave?
Pro Tip: Get down low, and use a zoom if you have it. The zoom brings the background (Sydney Opera House), closer to the foreground (the beach). Even if it's the 2.5x zoom on your phone, it'll make the beach look even closer to the city.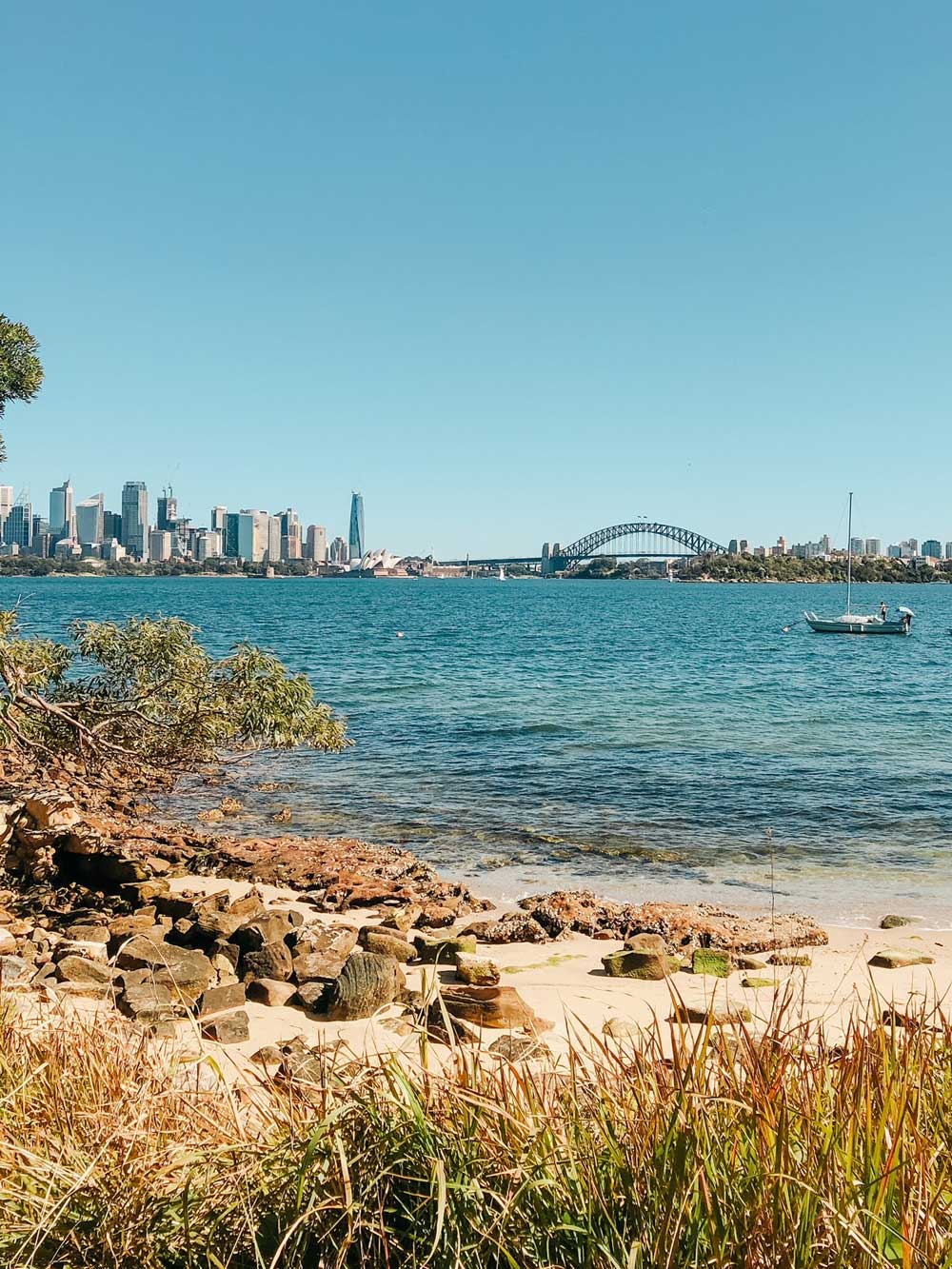 Any street in Mosman
Surely I'm not the only one who gets a little bit of house envy whilst walking around Mosman? Holt Ave, Prince Albert St, Raglan St are some of my personal favourites, but honestly… they're pretty much all equally amazing. Whilst we can't all own one of these beautiful homes, we can at least enjoy the view?
Pro Tip: Comfy shoes, a thermos of tea, a podcast and afternoon light. Now that our evenings are getting a little crisper and the days are getting shorter, it's time to get excited for that softer Autumn / Winter light.
View from your home
Being in the harbour-side suburb we love to call home, there's no shortage of views from balconies, windows and gardens. I'm lucky enough to call this little slice of Mosman South my home, and the sunsets here are spectacular!
Pro Tip: Don't have a view? Might be time to make some friends around the neighbourhood! If you do have a view… be sure to open the window rather than shooting through it. There's nothing worse than thinking you nailed the shot, only to find your reflection in the photo when you check again!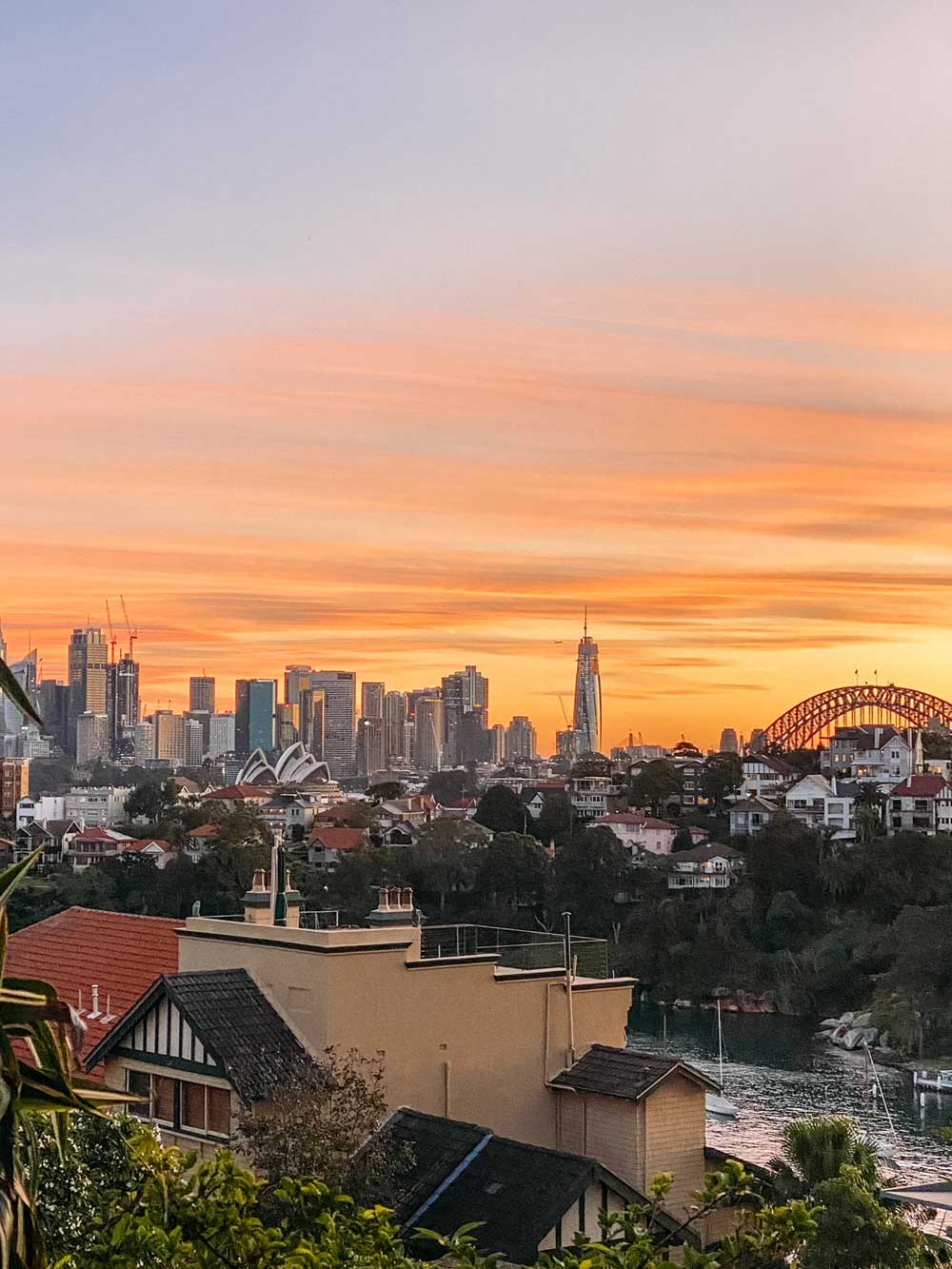 View from the ferry
For those of you who are now commuting back to work… aren't you lucky? With views like this, it's a joy to have to go to the office.
Pro Tip: Sunset is definitely the best time to go. I've always found the seats outside on the back on the Opera House side the best for getting photos. Not only are you closest to the Opera House when you go past, but you are then able to capture the Sydney Harbour Bridge and the city skyline looking backwards too.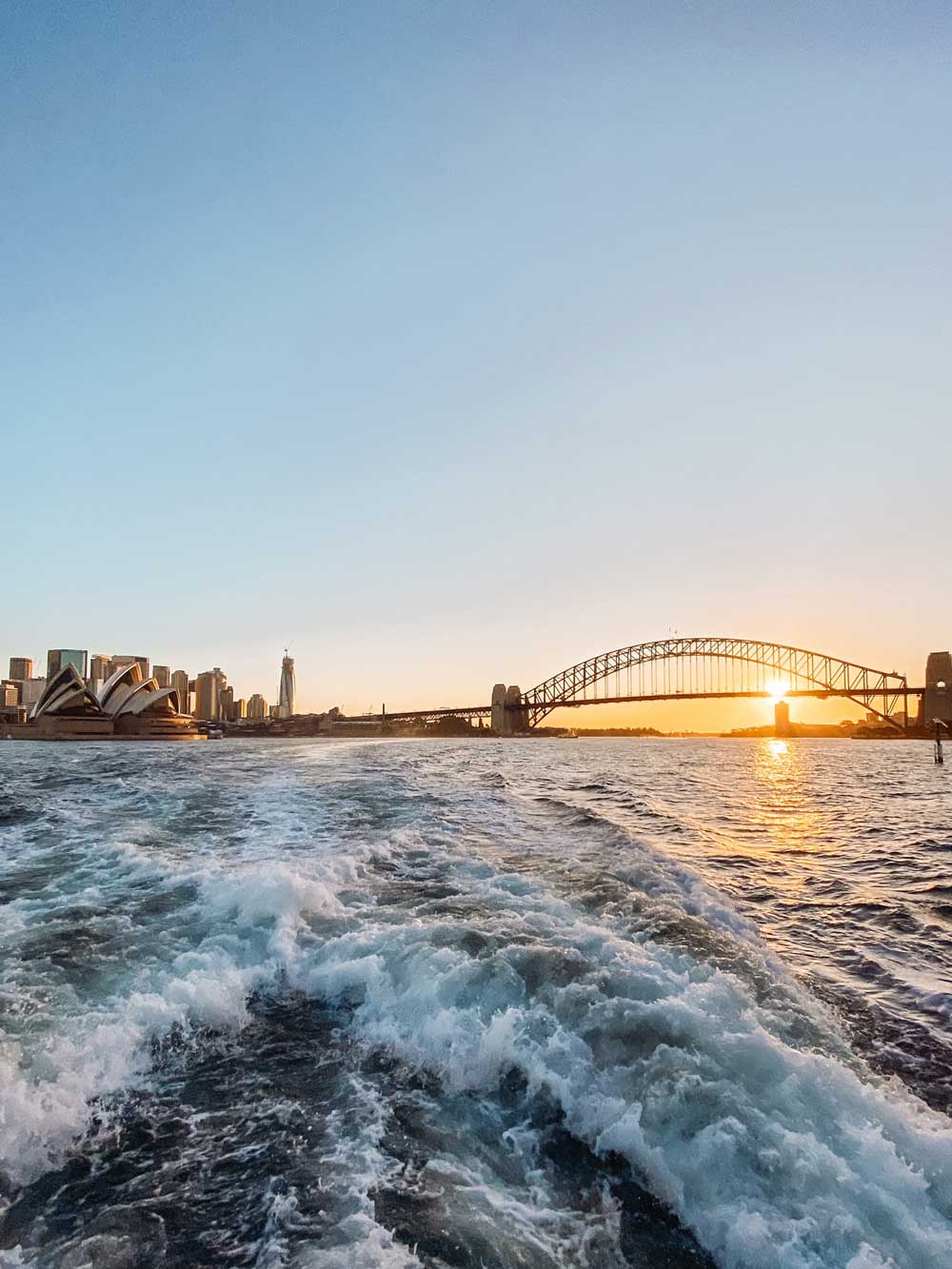 Get The Latest News!
Don't miss our top stories delivered FREE each Friday.