We say farewell to one of Mosman Collective's most avid local history contributors.
One of Mosman's most avid local historians has passed away at the age of 92.
Irene Ferguson, a member of the popular "Mosman Memories" Facebook Group, regularly contributed personal stories and photographs right up until last Monday, April 26, when she slipped away quietly on the Sunshine Coast.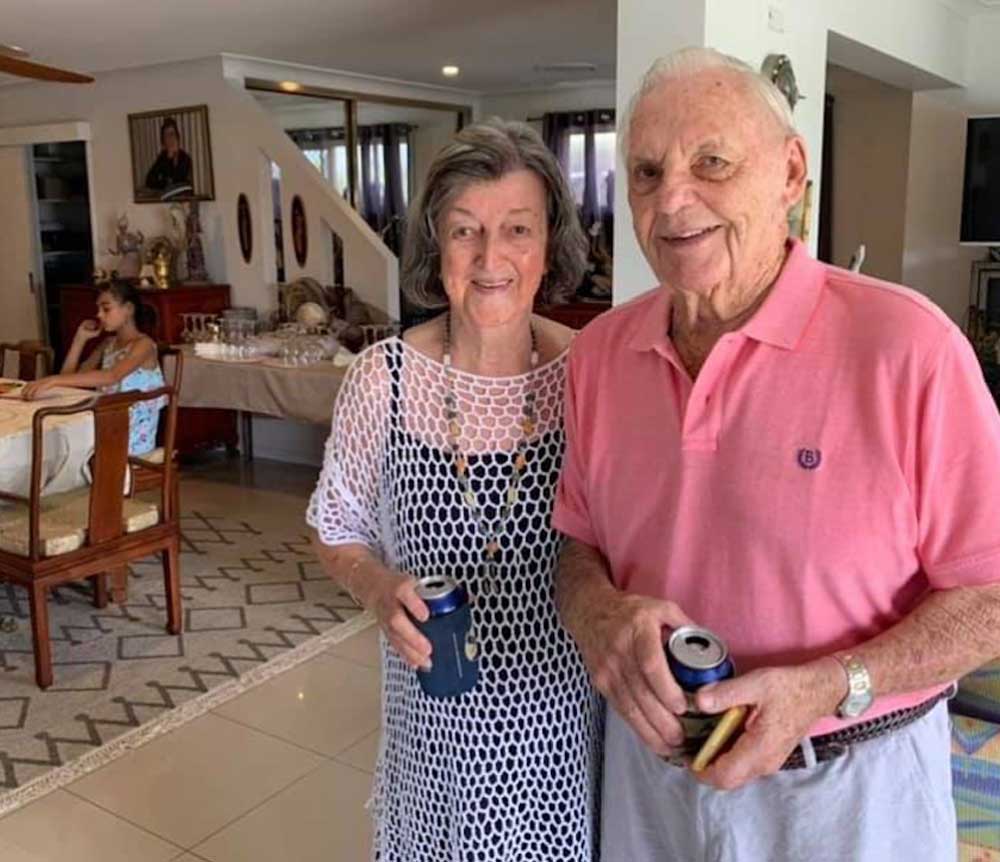 Daughter Kay Benjamin told Mosman Collective her dear Mum died as the pink super moon rose in the night sky, "going quickly, like she had hoped."
"Lucid, funny and entertaining right until the end, Mum said she wanted us to laugh and smile and not to cry," Kay said, "The family arrived the day before her death and we were all there with her."
Married to her first love Robert (Bob) in 1950, the pair owned and ran the iconic Ferguson's Boatshed and Tearooms at The Spit until 1991.
"Dad inherited the Boatshed at the age of 21 and it was primarily a Tearoom until the Spit Bridge opened in 1958," Kay tells Mosman Collective, "he took on the idea of hire boats and both he and mum worked so hard to make it a profitable business."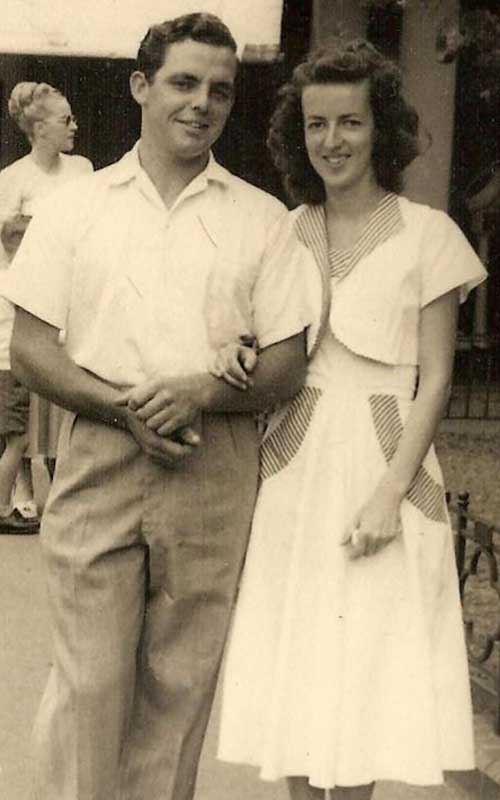 In an interview with Mosman Collective in 2019, Irene described herself as a shy teenager who met her husband-to-be at Percy Jupp's Ballroom Dancing Studio in Cremorne at the age of 16.
"Bob walked me down to the dance floor and we didn't even speak, there was no conversation," she said, "we were both absolutely terrified."
Two weeks after that first dance, Bob offered Irene a lift home on his bike – and a lifetime union began.
"From the age of 14, I worked at McIlwraiths grocery store in Crows Nest as a book-keeper and cashier and then I was a dressmaker right up until we got married."
Bob proposed to Irene after Christmas carols at St Leonards Park in 1949 with little fanfare, Irene said, revealing her mother had always joked "that Bob was the only one of her son-in-laws, who never asked for a hand in marriage".
The pair married at Mosman Congregational Church in 1950, Irene wearing a dress of heavy satin and a long train with an appliqued bodice loaned from her sister.
"My mother made my headpiece, the bridesmaids' hats and also the baskets of flowers carried by the little girls – it was wonderful," she said.
Five children would follow in the years ahead, three girls, a boy "and then a surprise baby girl when I was 42," Irene said.
Daughter Kay recalls her mother working "equally as hard as Dad" during five decades at the Boatshed.
"Mum ran the Kiosk successfully for many years and the moment her kids turned 12 we were expected to work on the weekends," she said.
"It was a real family affair and Mum would hire out the boats while dad was sailing.
"She was a lot tougher than Dad and wouldn't put up with bad behaviour from anyone.
"Nor was she open to negotiating the price of boat hire with day trippers!"
"If they thought she was less able as a female they were wrong," Kay says, "with a baby on her hip Mum would drag a boat down to the beach with her other free arm, leaving customers both amazed and horrified!"
Retirement finally called when Irene and Bob were in their mid-fifties, and after years of hard work, travel outside Mosman was high on the agenda.
"They had some 47 trips overseas," Kay said, "and when they finally moved to the Sunshine Coast in 2015, they were thrilled to have a beautiful house with water views and a pontoon.
"Mum loved sitting out the front with a glass of wine and Dad got so worried about he bought life jacket incase she fell into the water – of course she never wore it," Kay said.
For Irene Ferguson, the past five years have been filled with Sunday lunches and family events, Kay says – and wonderful memories her children, and grandchildren will hold dear.
"We had no idea how loved Mum was, by the Mosman Memories community on Facebook," Kay said.
"It's been overwhelming to read the lovely comments and hundreds of likes.
"We knew Mum loved sitting on her computer late each night and now we know why. The family had no idea how many new friends she had made through Mosman Collective, it's just lovely."
The life of Irene Olive Ferguson will be celebrated this Wednesday, 5 May at 1pm. Address: Gregson and Weight Funerals, 159 Wises Rd, Buderim, Queensland.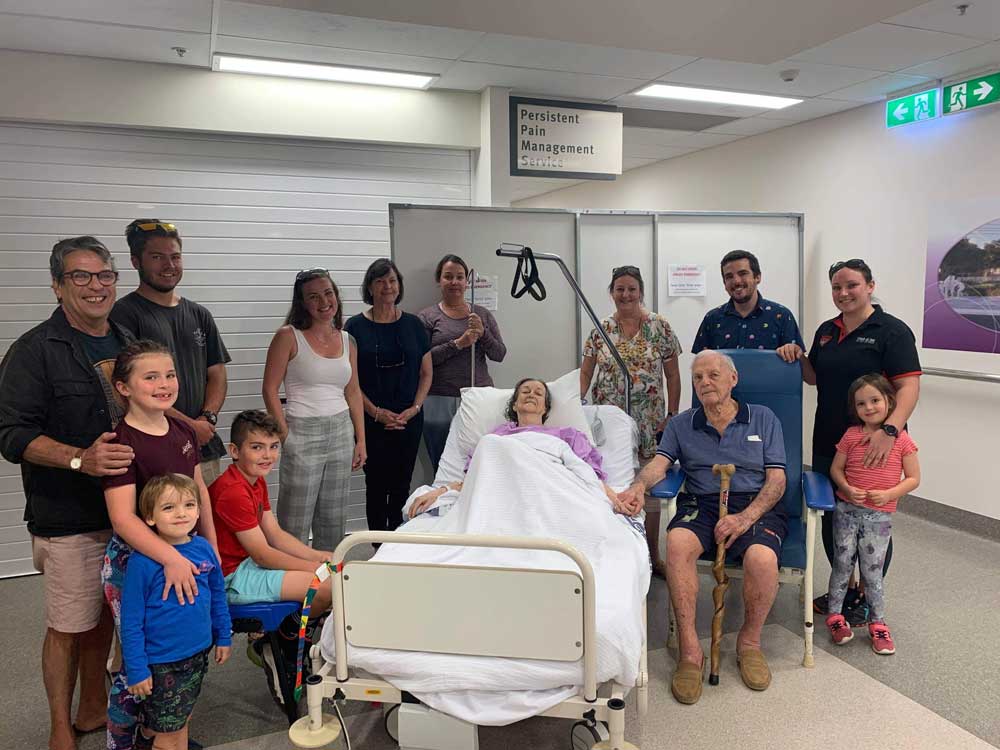 Our thoughts and prayers are with the entire Ferguson family, including husband Bob and children Robyn, Julie, Kay, Graeme and Lisa, eleven grandchildren and six great-great grandchildren.
Get The Latest News!
Don't miss our top stories delivered FREE each Friday.