Wild scenes in North Sydney as thousands gather to greet YouTube stars Logan Paul and KSI.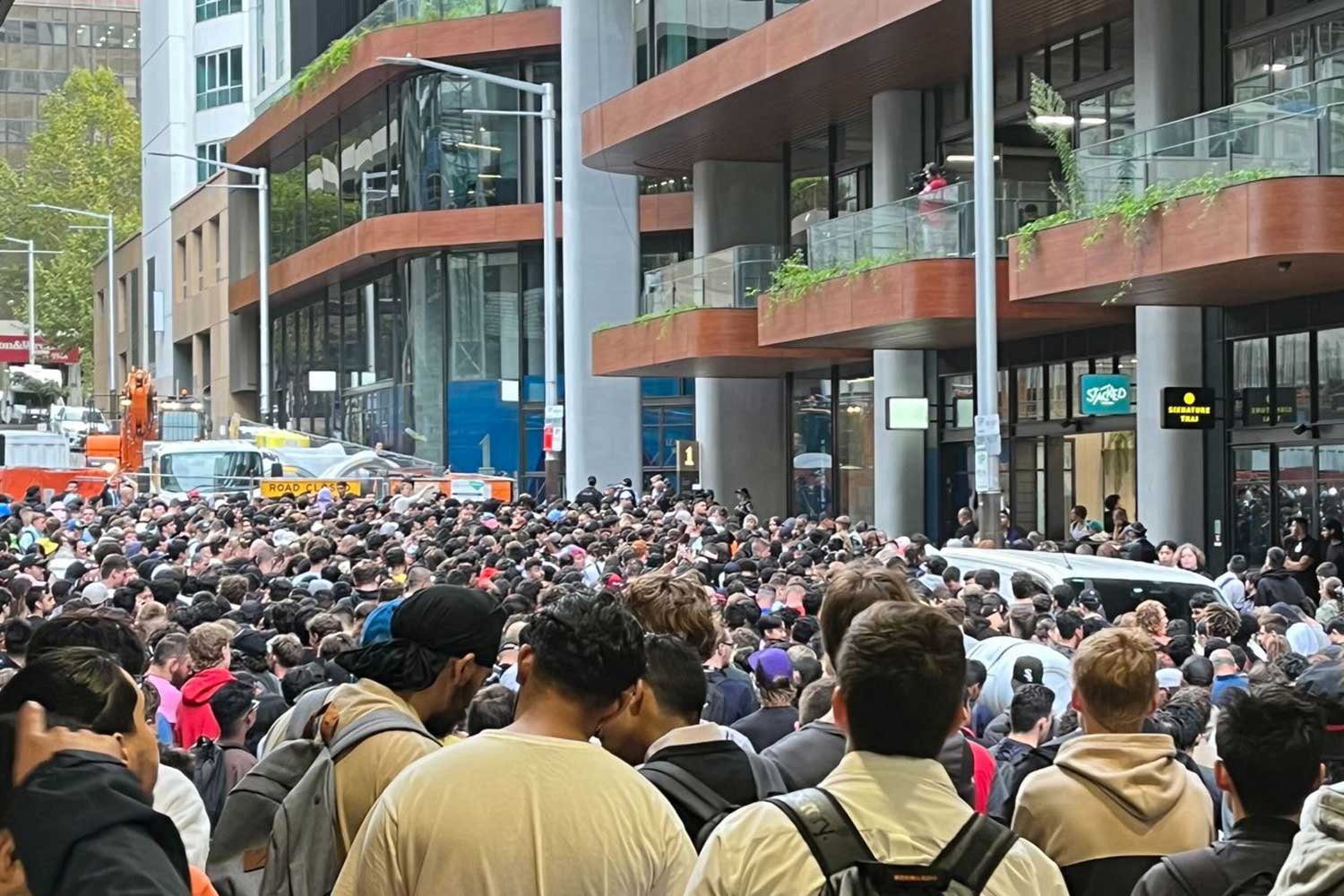 North Sydney was thrown into chaos this morning when more than one thousand screaming fans flocked to Denison St to catch a glimpse of YouTube superstars Logan Paul and KSI.
Frenzied teenage school students converged outside the Channel Nine studios, joining a sea of people who had queued overnight to score free bottles of Paul's energy drink.
Called "Prime", the beverage was created by the influencers-turned-boxers and has a cult following among teenagers.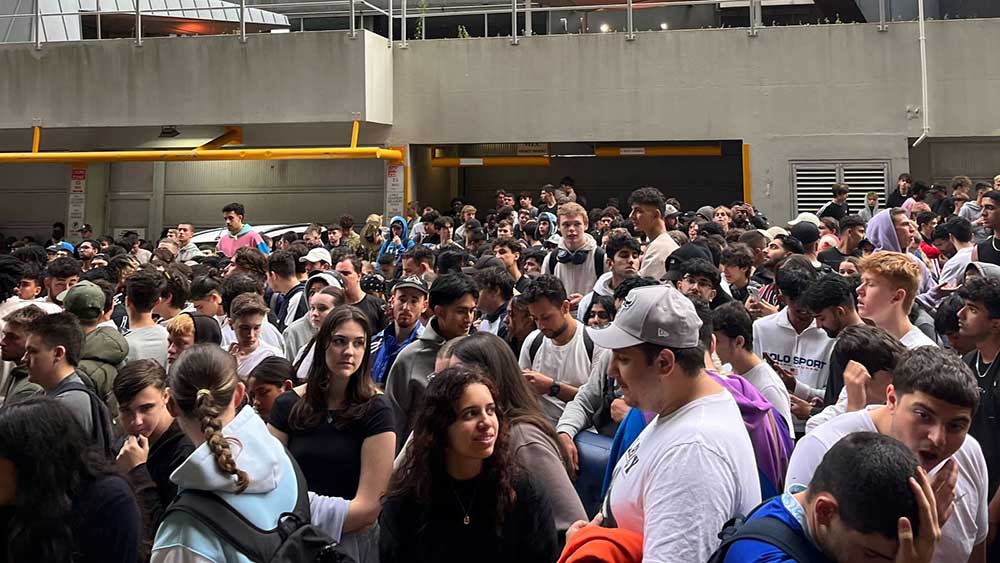 Confused commuters trying to get to work during peak hour were made to avoid the area, with Police directing many others away from the fast-growing crowd.
"I had no idea what was going on, it was sheer chaos, and my kids were late to school because of the traffic congestion in North Sydney," one angry mum told Mosman Collective.
"They were begging me to get out of the car, and their phones were blowing up with text messages.
"It looked like every private school kid in North Sydney was making a bee-line to Channel Nine – instead of the school gate.
"I'd never heard of Logan Paul until today."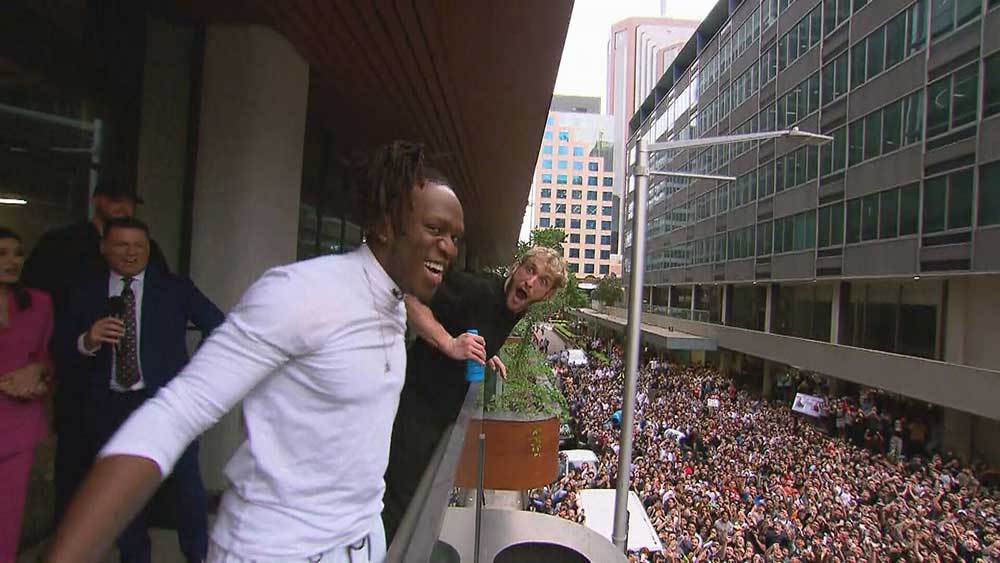 Paul told his 24.8 million Instagram followers on Sunday night the line at Channel Nine would officially open at 7 am. Still, by 7:05, the Daily Telegraph reported that most of Denison Street was at capacity.
Hyped-up fans attempted to climb ledges, surrounding office buildings and even their friends, for a better view of their heroes, while others tried to muscle their way through the crowds.
Just before 8:30 am, the mass turnout reached fever pitch when Paul and KSI, having completed an interview on the Today Show, took to a balcony overlooking the street below.
"This is a surreal moment," Paul said while absorbing the atmosphere.
Asked how the pair "manage" their viral fame, KSI responded: "I don't think we are able to".
"I don't honestly know how we do this," he said.
"We're just always here to entertain the people."
Forbes Magazine has named Logan Paul the highest-paid YouTuber three times in 2017, 2018, and 2021 — with his net worth currently estimated to be well over $45 million.
Paul is no stranger to controversy. He rose to fame in 2013, after uploading a number of questionable YouTube videos.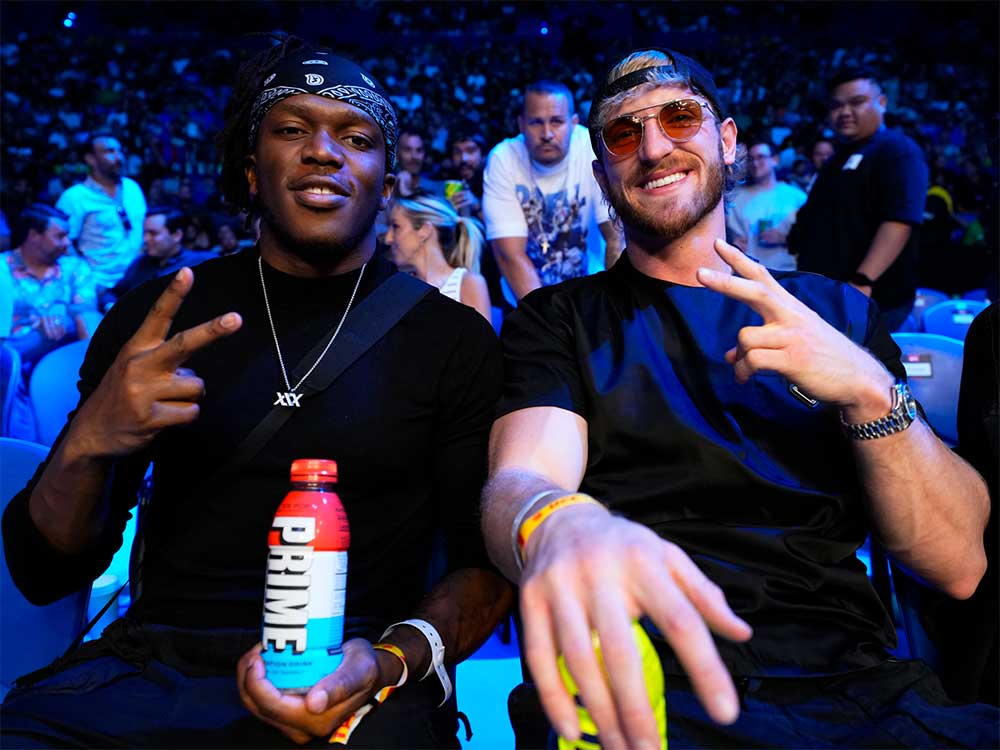 One of his most viewed stunts was in 2017 video, when Paul visited the Aokigahara Forest in Japan, also known as the "suicide forest".
The video he posted to YouTube showed the body of someone who had ended their life. Within one day, the video had over six million views.
The backlash was swift and warranted, and the vlog was later taken off YouTube.
Paul went on to start a podcast, Impaulsive, and also kick-started a boxing career.
In June 2021, Paul competed against Floyd Merewether. No official winner was announced, and judges scored it a tie.
"Boxing is by far one of the best things to happen to my life," Paul said at the time.
"It has definitely allowed me to focus on something other than just creating content which I think we've seen historically can be so toxic. It made me human again.
Get The Latest News!
Don't miss our top stories delivered FREE each Friday.