Woolworths lodges proposal for new multi-storey redevelopment in Neutral Bay. See what's planned.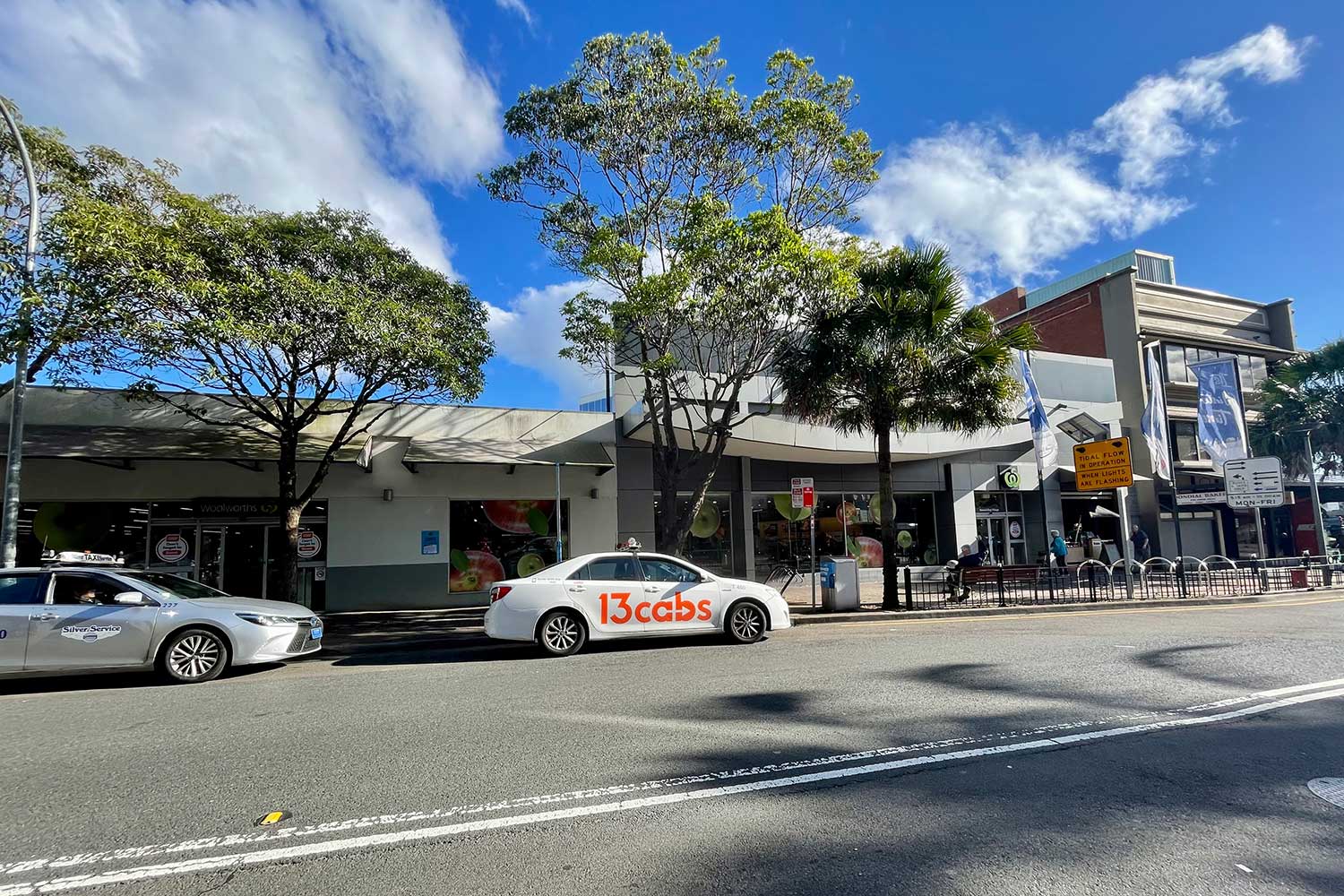 Woolworths in Neutral Bay has lodged plans for a multi-storey re-development including a new public plaza, outdoor dining and playground space that will include 91 residential apartments and 163 retail car spaces.
The supermarket giant's development arm, Fabcot, will spend $6,614,724 on the mixed-use Rangers Rd project, which they say will act "as a new community heart for Neutral Bay Town Centre."
The development also proposes offering a "direct to boot" car service for online Woolworths shoppers.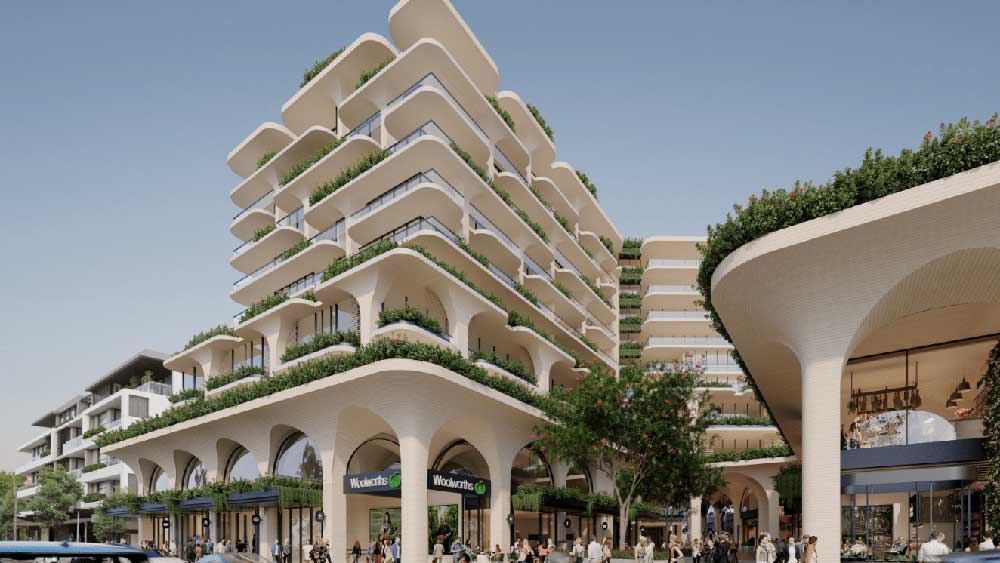 Designed by architects Koichi Takada, the existing building will be demolished to create three new structures up to 10 storeys tall, with open corners to Rangers Rd and a large open entry plaza.
A below ground, full-line Woolies will sit on 3,311m2, with street-level retail and servicing, plus upper-level commercial floorspace and residential apartments with a rooftop swimming pool.
"The proposal also includes the delivery of significant community benefits in the form of a new town square and through site link (1,013m2), 65 parking spaces for use by the public, as well as a range of streetscape and footpath upgrades," the lodgement to North Sydney Council states.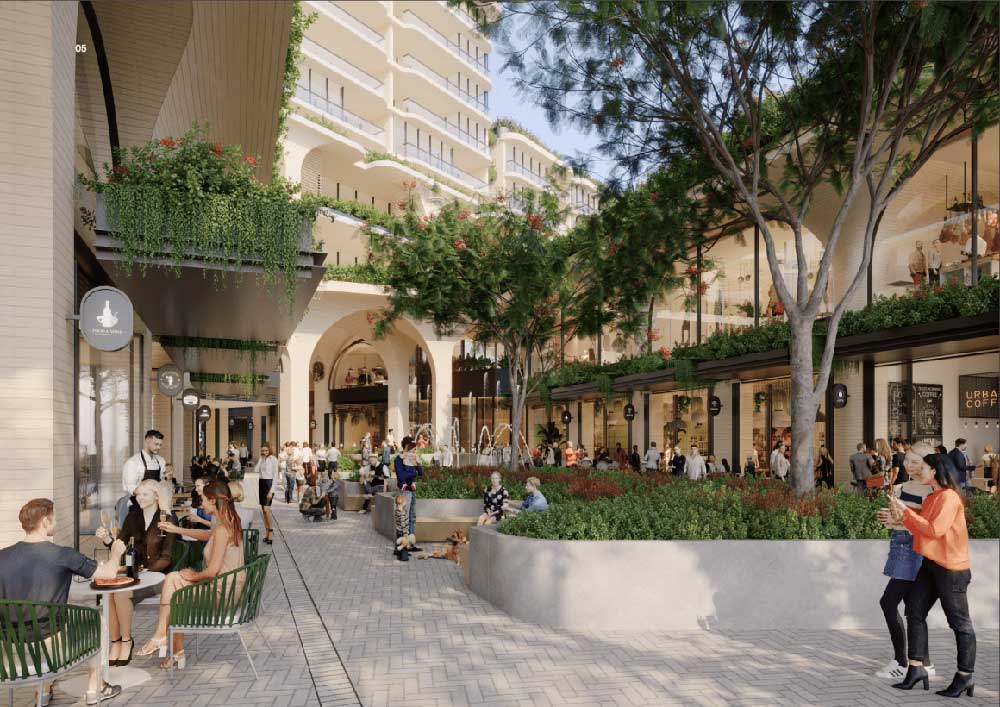 To achieve their goal, Fabcot seeks to increase the maximum building height restriction from 16m, to 30m and 40m.
The public plaza will deliver a vibrant marketplace, with the architects stating the project's open space will promote "outdoor dining, children's play and community interaction."
"The central open space will be a place for community to gather and recreate," the proposal states, "accommodating an outdoor lawn, a civic heart and outdoor dining rooms as the spillover space for the retail offerings."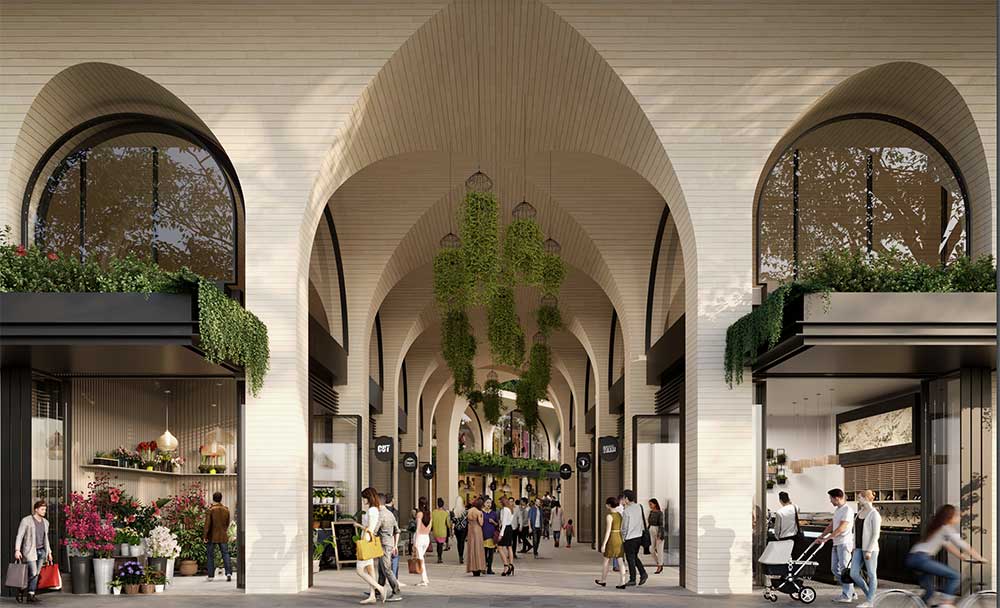 Outdoor dining rooms will be integrated with fixed furniture, lighting and amenity, and a series of destinations will feature on the site, including the 'Arrival Plaza', 'Spice Lane', 'Outdoor Lawn' and a 'Community Hub' at the heart of the precinct.
"These spaces are connected through two pedestrian thoroughfares activated with retail edges and 2.5m wide alfresco dining," the submission says.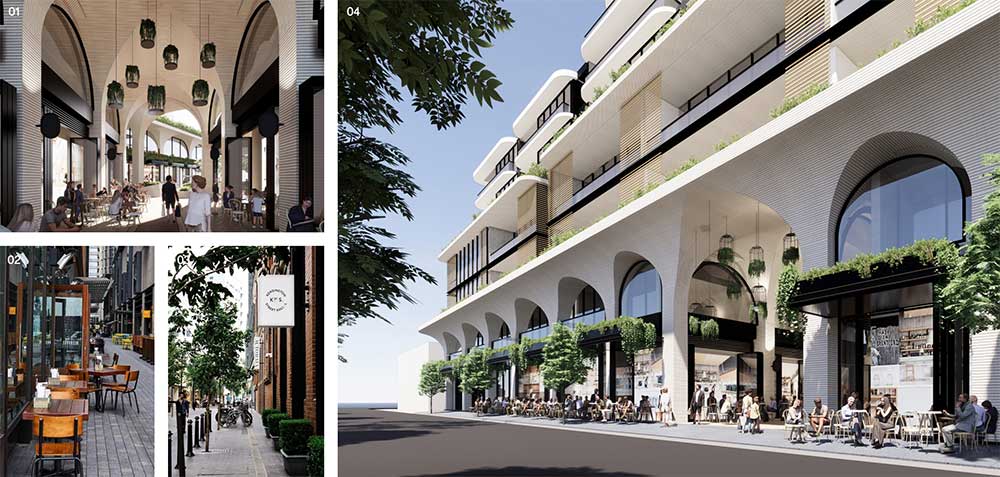 The proposed development will invest an estimated $147 million into the local economy, providing homes for 191 residents, plus jobs for 113 people, Fabcot says.
It comes amid ongoing debate over increased height limits in Neutral Bay with North Sydney Council knocking back the contentious Military Rd Planning Study earlier this year, which proposed buildings up to 12 storeys tall on several key sites including on the current Woolworths footing.
Get The Latest News!
Don't miss our top stories delivered FREE each Friday.