Fifty years ago, Lower North Shore Nuns went to court over the right to stage 'Jesus Christ Superstar'.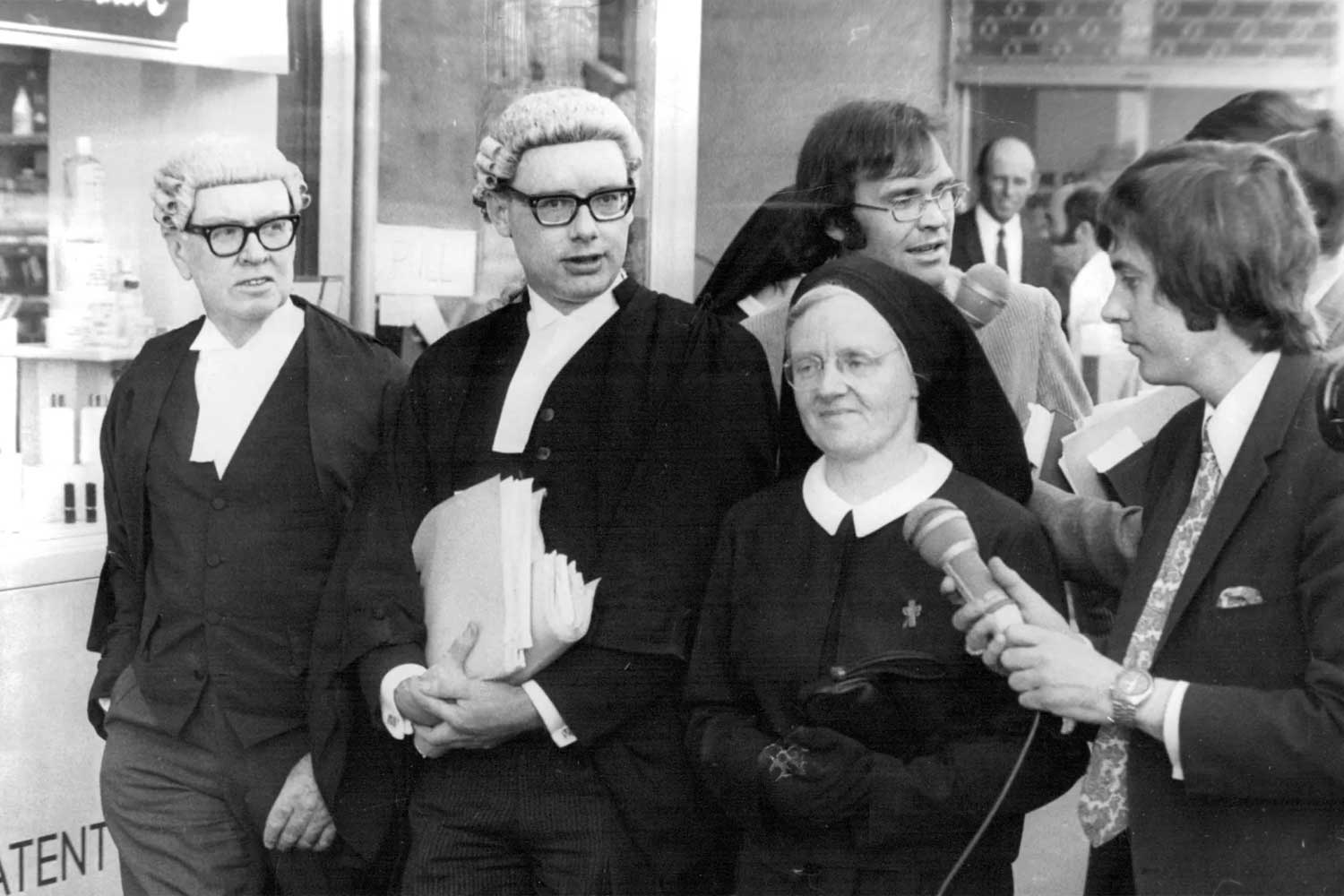 By ANNA USHER.
An unholy row between a Theatrical Agent and a Catholic Nun played out on Sydney's front pages in 1971, after a legal battle prevented Loreto Kirribilli students from performing Jesus Christ Superstar as a school concert.
Entrepreneur Harry M Miller, who claimed Australian rights to the show, took the school to court after warning them not to proceed with the rock opera, scheduled for five nights from September 25.
He told the NSW Equity Court the play was "not public property", and that he was being portrayed as a villain by the Loreto Sisters, in the hope he would be publicly embarrassed and forced to give a green light to the school musical.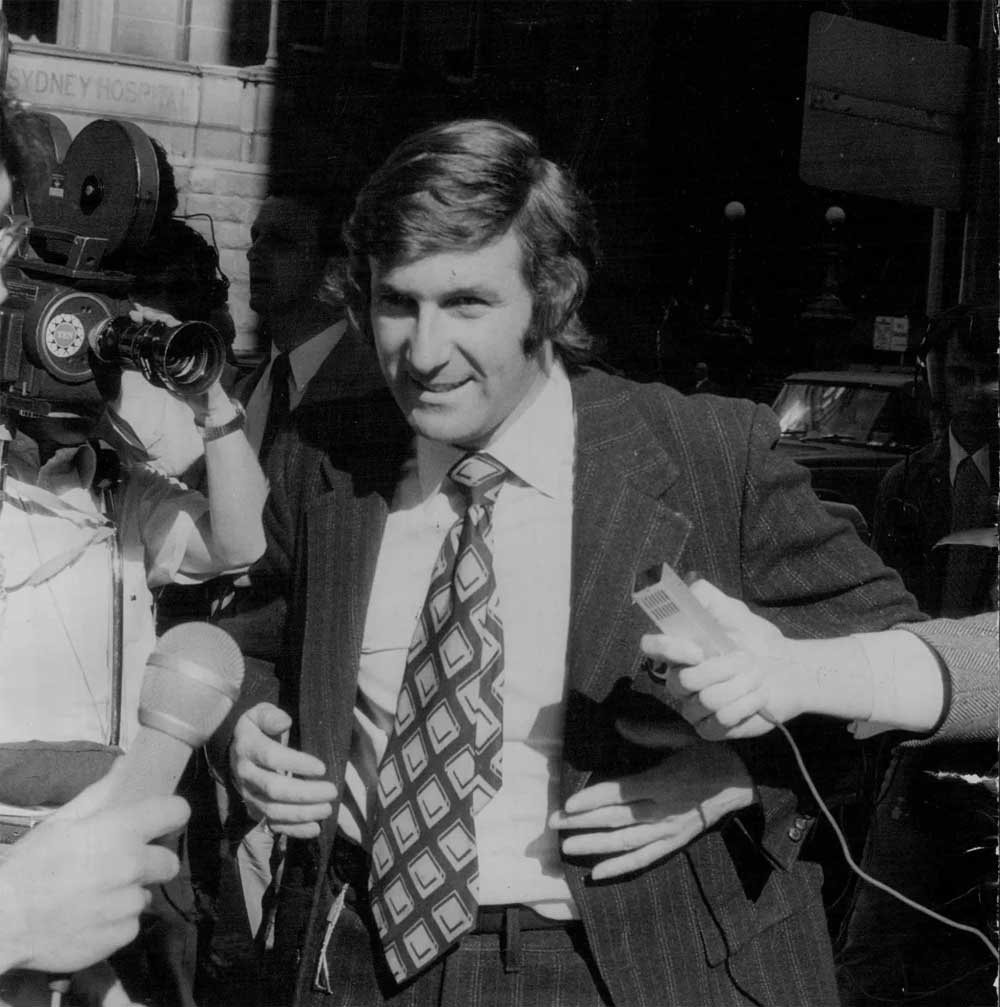 "If a local repertory company had done this, the reactions would be quite different," he said.
"But there is no difference – this is an unauthorised, unlicensed amateur performance.
The Sydney Morning Herald reported Mr Miller told the court he was "simply anxious" to protect his commercial interests.
"We will, of course, take the only step possible – to take out an injunction to prevent this unauthorised musical production," he said.
The opera's authors, Timothy Rice and Andrew Lloyd Webber and British Management Company Robert Stigwood, also sought a restraining injunction, claiming Loreto was not legally entitled to perform the work.
Sister Mary Muirhead, head of the Convent's music department, gave evidence at the hearing and admitted she had doubts on whether Loreto had permission to stage Jesus Christ Superstar.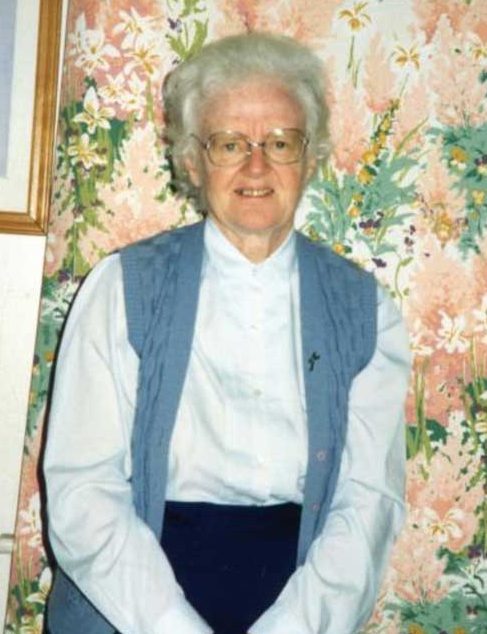 Sister Mary Muirhead. Image: Loreto Archives.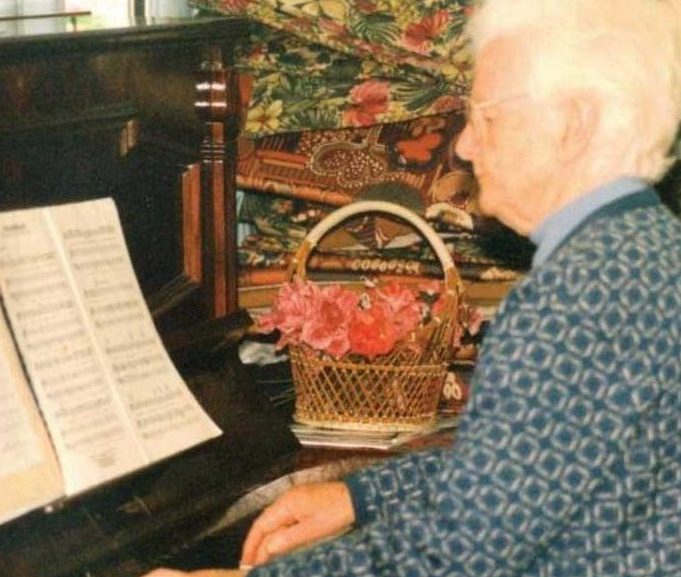 Sister Mary Muirhead playing piano after her retirement.
In cross-examination by Mr J.W Smyth QC (for the plaintiffs), Sister Muirhead said she received a telegram on August 11, 1971, from Mr Jack Argent, managing director of Leeds Music, Sydney.
She said Mr Argent did not agree to multiple concerts of "Jesus Christ, Superstar" and that the telegram contradicted previous arrangements made with the music company.
Mr Justice Helsham: Did you have any doubt that you had permission to stage this performance?
Sister Muirhead: Yes. We had a doubt when the telegram came.
She said that on August 20, a letter from Mr Miller to Loreto said he could not under any circumstances allow the Convent to persist with plans for a performance of any kind of "Jesus Christ, Superstar."
Sister Muirhead told the court she acknowledged the letter but did not think it had any binding force on her because it came from Mr Miller, with whom she had no contact.
She said she assured Mr Miller in her letter that the Convent would not perform the opera under "Jesus Christ, Superstar" but under the name "Superstar."
Sister Muirhead had hoped this would be a conciliatory measure.
It wasn't.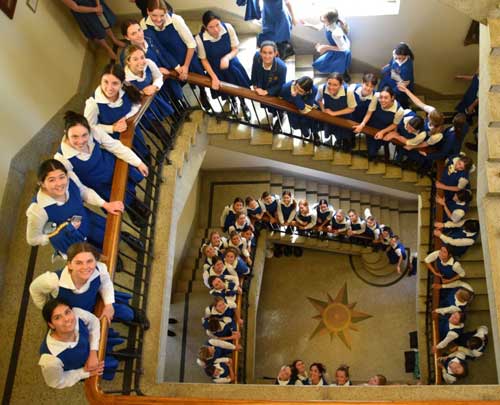 On September 29, 1971, the Sydney Morning Herald reported Justice Helsham refused to grant an injunction sought by the show's authors, Timothy Rice and Andrew Lloyd Webber, and the British management company, Robert Stigwood, to restrain the school from performing the play.
The judge said that permission had to be granted by Leeds Music Ltd. The school cancelled the musical's first performance so it could determine from whom it had to get approval for its production.
"I received a cable from Loreto convent asking for permission to put on a concert of Jesus Christ Superstar," Leeds Music Managing Director Mr C Simons told the Herald.
"I've seen a copy of Mr Justice Helsham's summing up and have sent a cable to the Convent at Kirribilli.
"I told them that, in no circumstances, would permission be given for production.
"Although we had sympathy, there could be no exceptions."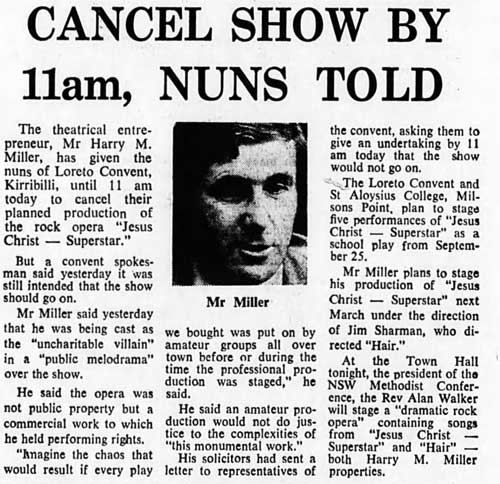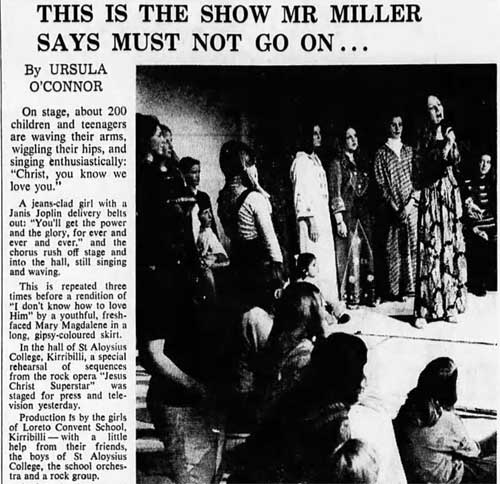 Footnote: Although Loreto Kirribilli did not get to perform Jesus Christ Superstar (with St Aloysius College) in 1971, it has featured on school stages around the nation (with licensing approval!) regularly since then. Sister Mary Muirhead died in 2012 and remains a much loved, fondly remembered member of the Loreto community.
Get The Latest News!
Don't miss our top stories delivered FREE each Friday.