The best Mosman running trails to get rid of those Covid kilos!
As it turns out, 2021 may not have been the magical reset button you were hoping for.
And now that we're almost out of lockdown, it means two things:
Summer is on its way.
Those Covid kilos have got to go!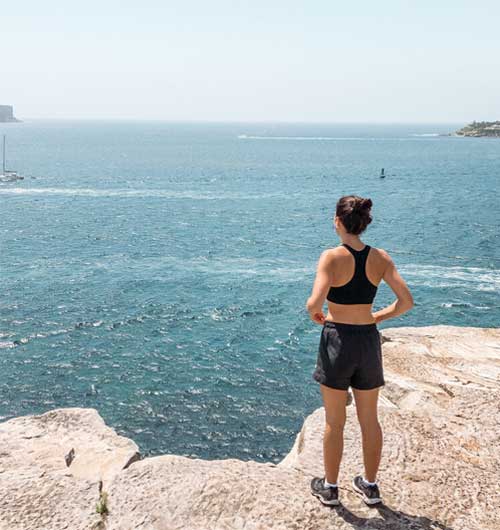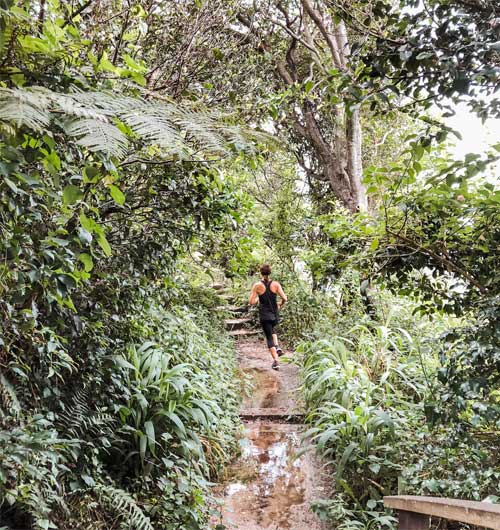 In our pre-pandemic life, Mosman locals spent a great deal of time planning holidays – and boy did we love to travel, with annual trips to interstate and overseas destinations in Queensland, Europe and the United States.
The great upside of travel bans, however, has been the re-discovery of our own backyards, and here on Sydney's lower north shore, we have no shortage of incredible activities to nurture mind, body and soul.
Take trail running for example. Not only is it free, but it's also healthy, insanely beautiful and something the whole family can do together. If you want to escape the crowds at Balmoral, burn some energy and drink in Sydney's best harbour views, try these trail runs. You can thank me later!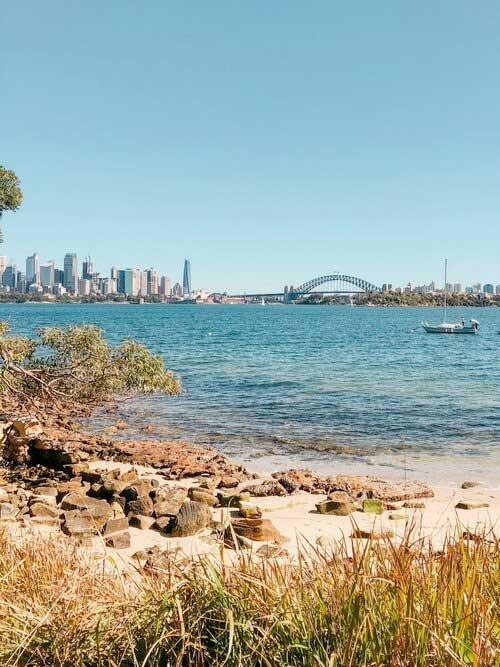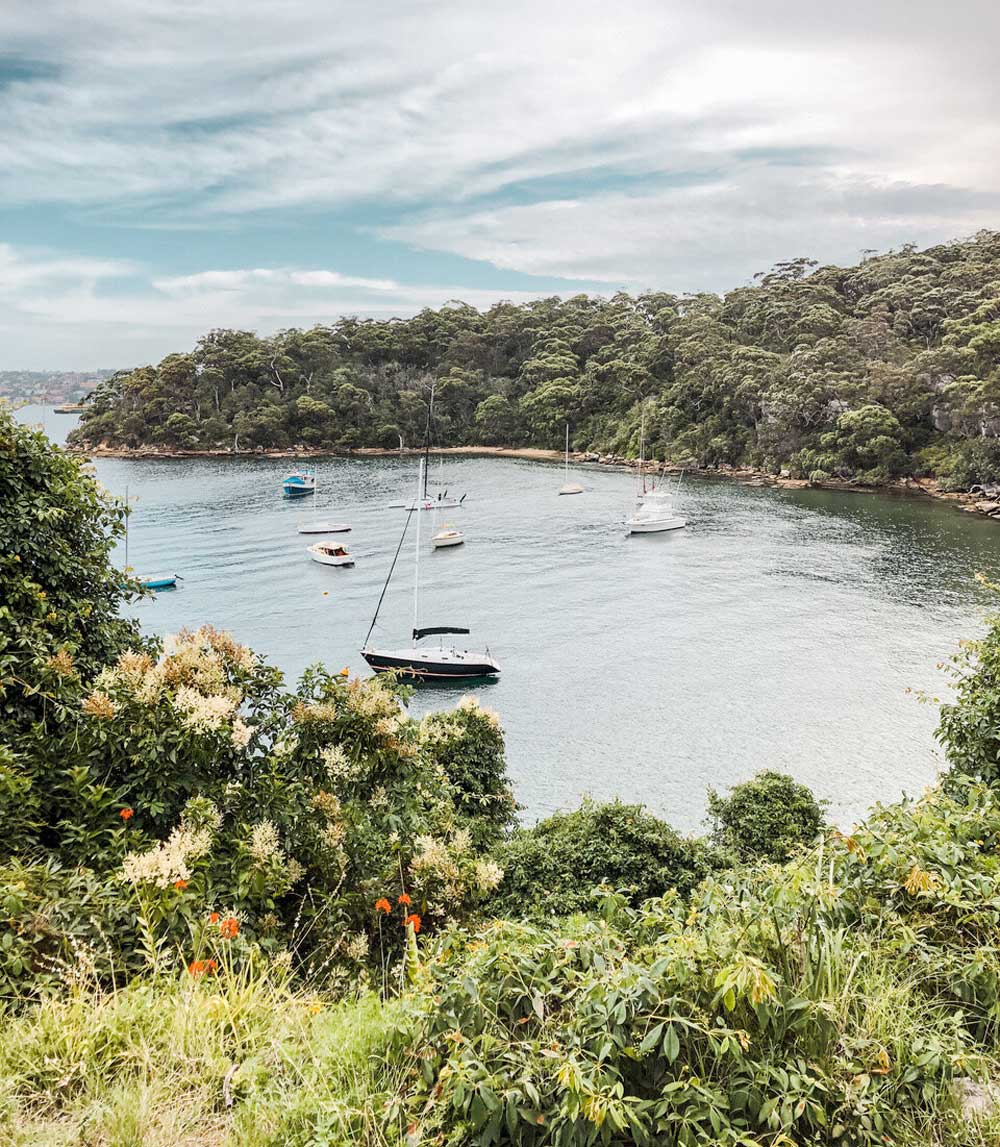 Sirius Cove Reserve to Bradleys Head (5km)
What could be better than a run that starts and ends at a dog beach?
On this run, you'll spot a few of the lesser-known harbour beaches in Mosman (Whiting Beach and Athol Bay Beach). It's a clearly marked path that's part dirt and part wooden walkway, surrounded by ancient gums and immaculate views of Sydney Harbour.
Once you get to Bradley's Head, take a breath, check out some of Sydney's Naval history and then make the run back to the doggies at Sirius Cove Reserve.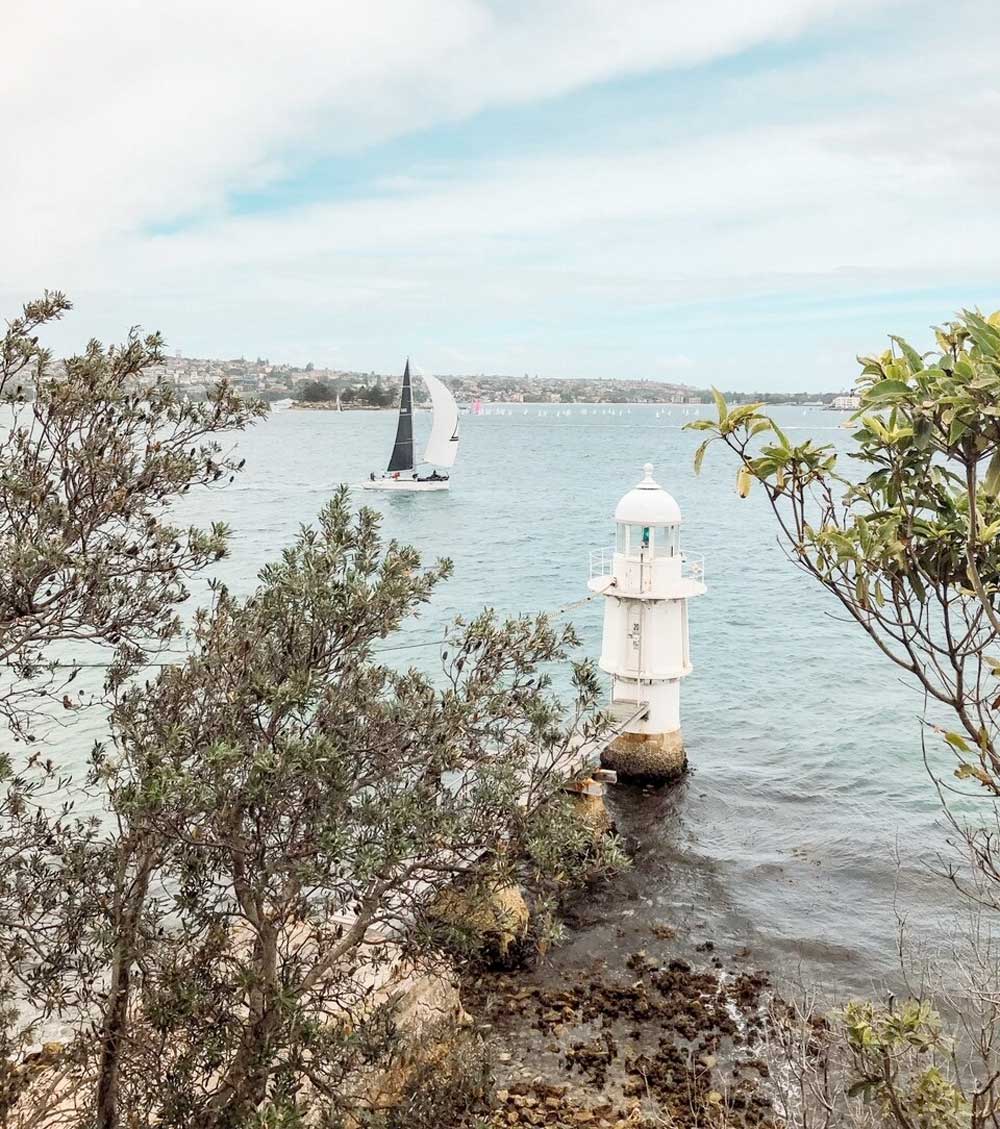 Bradlleys Head to Chowder Bay (5km)
Because every good run should finish at a beach with a hole in the wall cafe!
Starting at Bradleys Head, on this run, you'll find yourself wondering why you've never explored Sydney Harbour National Park before. As you run around Taylor's Bay, it'll be hard to figure out what's more impressive: the yachts, the homes or the views?
Make your way down to Chowder Bay for a quick dip and then a coffee at Drift or Ripples. Please go on, have Brunch, you've earnt it.
Chowder Bay to Balmoral (5km)
Okay. This one is a little hilly. It's also a bit of a choose your own adventure.
Start at Chowder Bay and finish and Balmoral. How you get, there is kind of up to you.
Feeling adventurous? Make your way past Georges Head lookout and Obelisk Beach, then explore some history around Middle Head Battery. Make your way back to Headland Park walking track, then breathe a sweet sigh of relief when you make it to Balmoral Park!
Grab yourself a cool drink at one of the popular cafes, and don't forget to casually slip into the order that you've just run over from Chowder Bay!
*Note: If you're not quite up to that big challenge, you can always walk some of the track or skip the Inner Middle Head Battery.
Time to lace up!
The thing I love about trail running around Mosman is that it's on our doorstep. It feels wild and feeds my introverted need to get away from the crowds. The joy of these trail runs isn't in your pace or your distance, it's in discovering something new.
One final piece of advice: With all of these runs, don't forget to bring your iPhone. If you don't share it with your friends, did you even go?!
Get The Latest News!
Don't miss our top stories delivered FREE each Friday.