Suitcase Baby: In 1923, a murdered infant washed up in a suitcase on a Mosman beach.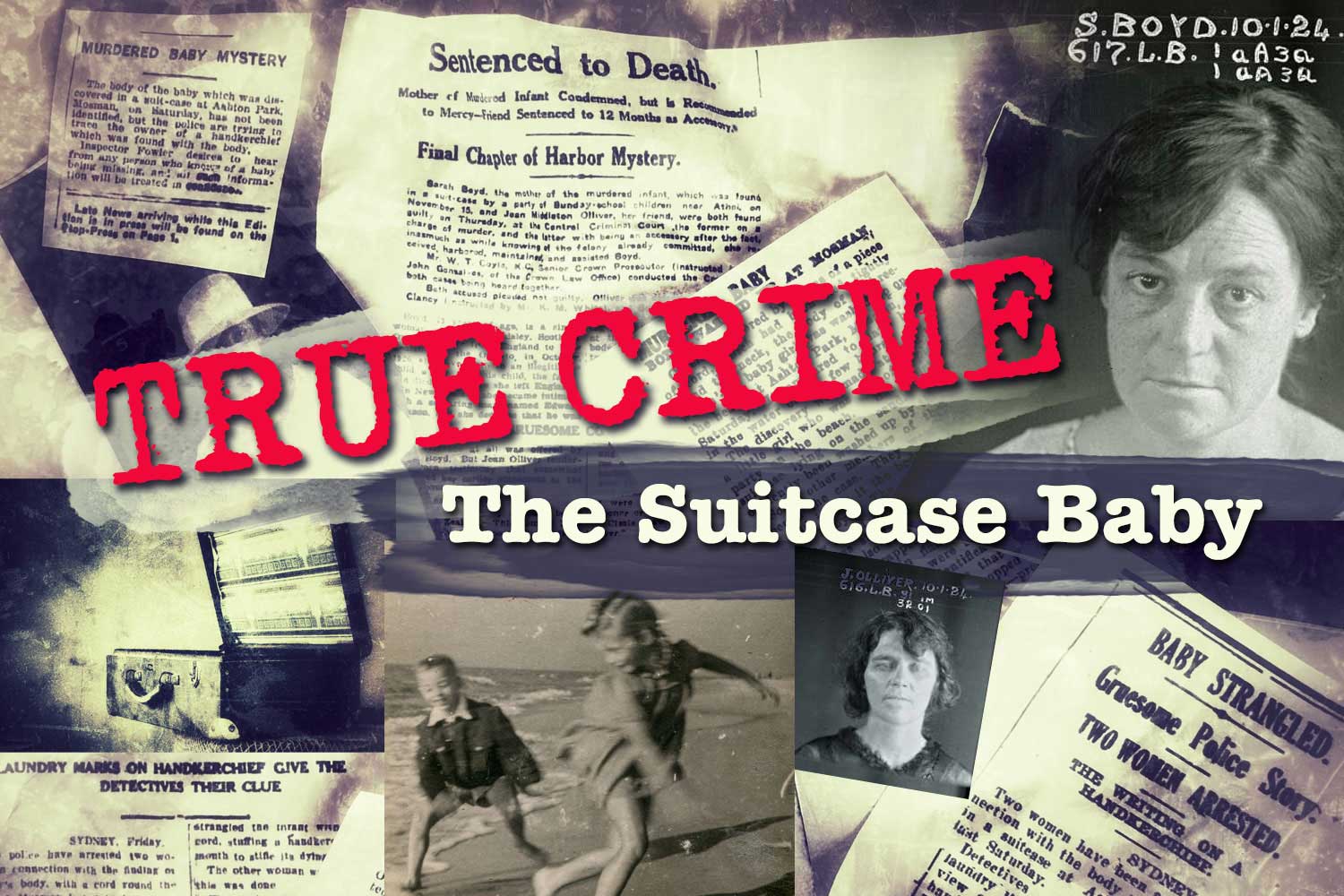 As they disembarked the ferry and excitedly charged up the beach, the group of young day-trippers were no doubt captivated by the magical beauty of Athol Bay.
They had travelled to Mosman from a Sunday school in Gladesville, and as a sunny morning of games and activities commenced, the children soon scattered themselves across the golden sands and into nearby bushland. It was Saturday, November 17, 1923.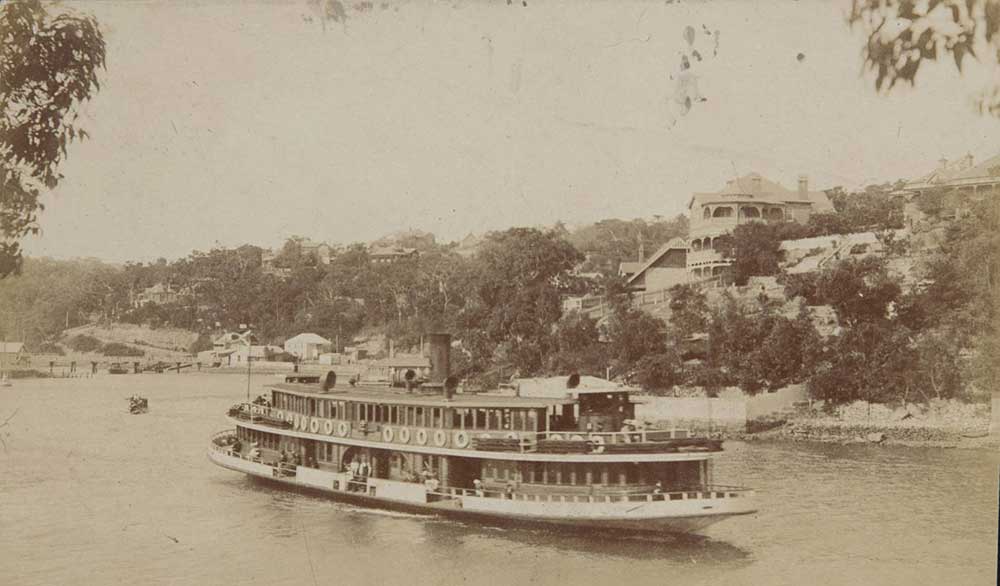 William Lodder, a Primary schoolboy from Drummoyne, was playing near the water when he spied a small, grey suitcase washed up on the beach.
Thinking it could be something of value, the boy unfastened the latches – and was immediately overcome by a putrid smell.
Instead of treasure, William had found nothing more than a sodden towel, wrapped around an object that was secured with a piece of string.
"There was an unpleasant smell, so I put the case down and touched the towel with my toe," he later told police, "I went away – and left it there."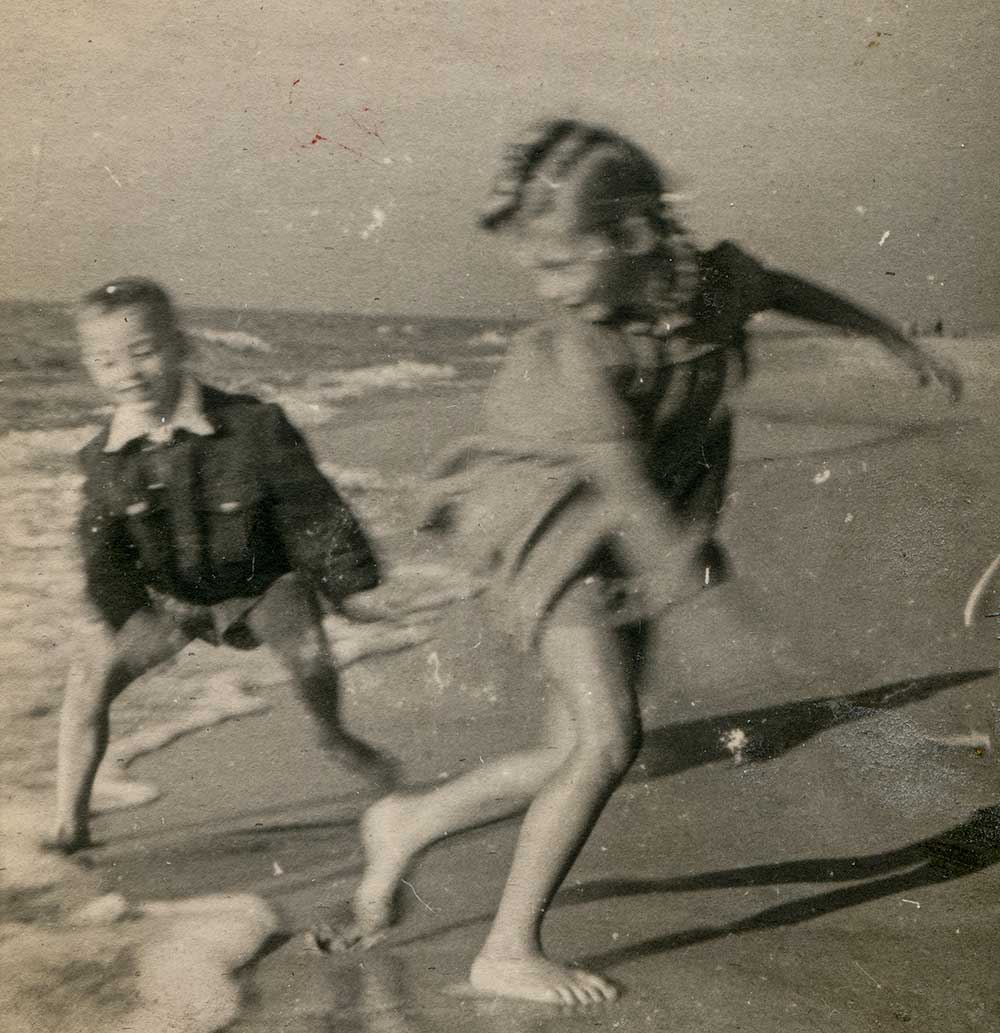 With the fetid, mysterious package now sitting inside an open suitcase on the beach, it didn't take long for curious young minds to investigate further.
It was 12-year-old Eunice Clair, who would soon make one of Sydney's most gruesome discoveries.
Less rattled than William, she picked up the towel and loosened the string, before reeling back in horror.
Inside was the body of a dead baby girl. She was just three weeks old.
Around her fragile neck was a firmly wrapped cord. And stuffed down her tiny throat was a white muslin handkerchief.
Her name was Josephine.
Police launched an investigation that revealed the newborn was thrown overboard, from a ferry that was bound for Mosman.
And it was the handkerchief pushed deep into the newborns throat, that would eventually lead them to the killer.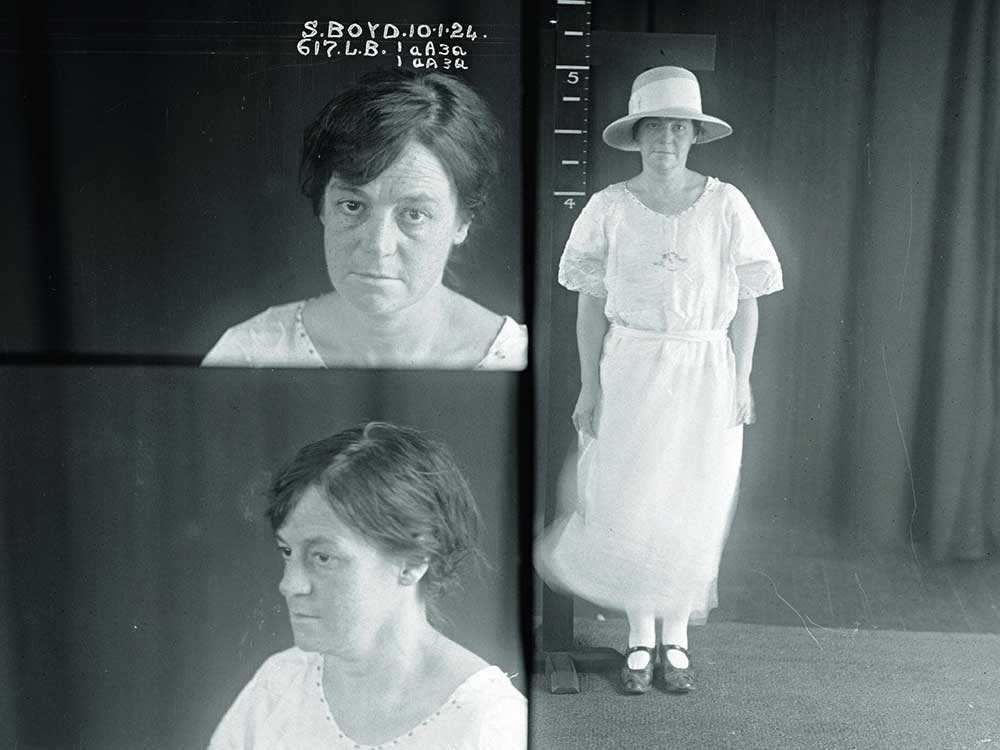 With its distinct purple stitching and a commercial laundry code that read 2/14, the delicate hanky was traced back to a Laundry in Goulburn St, where the manager was able to provide an address for its owner.
On November 23rd, two women were arrested, Sarah Boyd, the baby's mother, and her close friend Jean Olliver (who owned the handkerchief).
Olliver quickly confessed to knowledge of the baby's murder but claimed that Boyd was the killer.
An un-wed mother burdened by the shame of an illegitimate child, Boyd had indeed murdered her newborn, and the criminal case dominated headlines around Australia until the summer of 1924.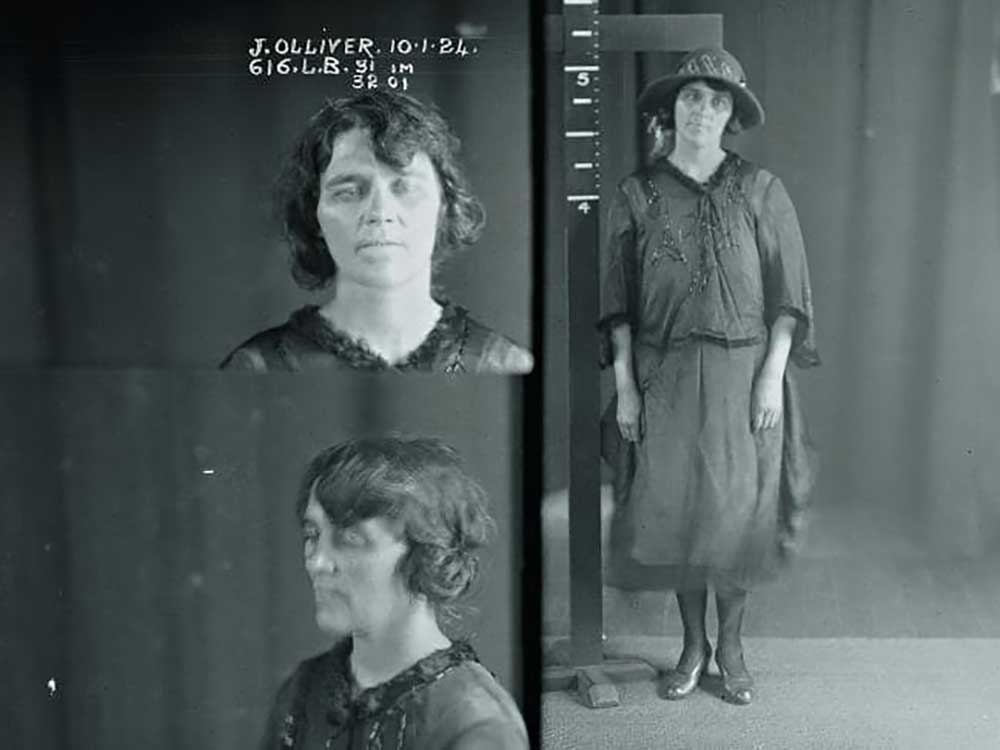 Both women stood trial. Boyd for the actual murder of her baby Josephine, and Olliver for aiding and abetting in the heinous crime. It was during the coronial inquest that the gruesome detail of the events leading to murder came to light.
Get The Latest News!
Don't miss our top stories delivered FREE each Friday.
On October 24, 1923, a pregnant Boyd had been working as a domestic in return for free board, on a farm owned by Joseph Shorrock near Wyong, two hours north of Sydney. She had been deserted by the baby's father and already had a young son from a previous relationship. Destitute, and without steady employment, Boyd gave birth to Josephine and then travelled to Sydney to make necessary arrangements for her baby to go into care.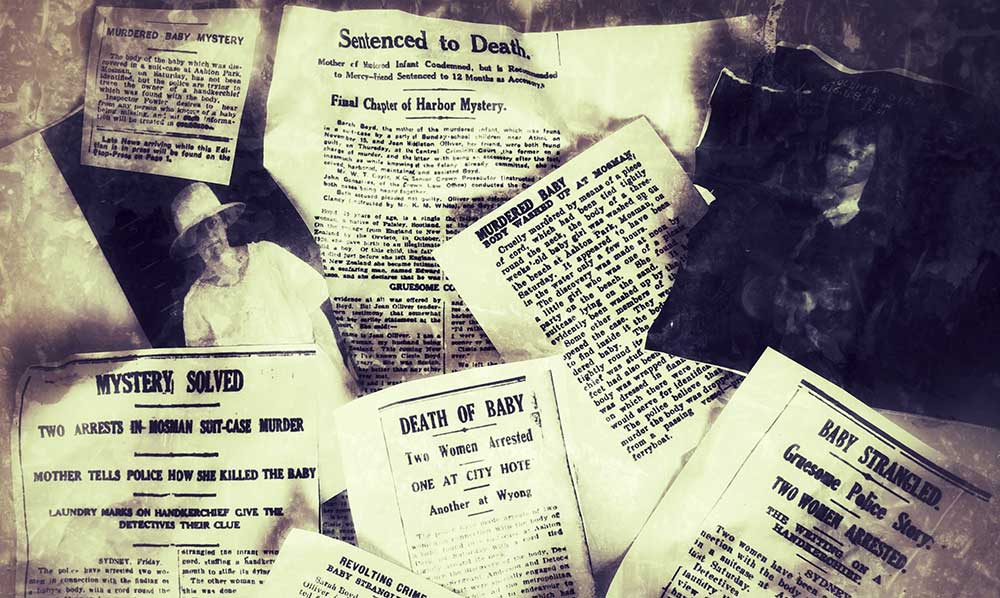 In her statement to police she said: "I was desperate – I strangled it … I had no money and I had not got any word from its father." Boyd added that she put the handkerchief in Josephine's mouth and pushed it further in with two fingers.
"Then I tied a cord tightly around its neck and tied its ankles with another piece of string and by that time it was dead."
Olliver, giving evidence on oath, said she had not been present when the baby was murdered but came into the room shortly afterwards.
"She had the baby on her lap and it was black in the face," she told the court.
"I said to her," Olliver continued: "What have you done to your baby?" and Boyd replied: "I have killed it."

Olliver admitted she begged Boyd to go to the police, but the woman refused. The decision was then made to board a north shore ferry and dump the baby into the harbour on the return journey from Mosman.
The court found both women guilty and sentenced Olliver to 12 months gaol and Boyd to death with a recommendation of mercy. In 1927, after support from thousands of sympathisers and scores of public petitions, Sarah Boyd was released and reunited with her son.
Get The Latest News!
Don't miss our top stories delivered FREE each Friday.