Special Report: The cult movies and TV shows filmed on Sydney's lower north shore.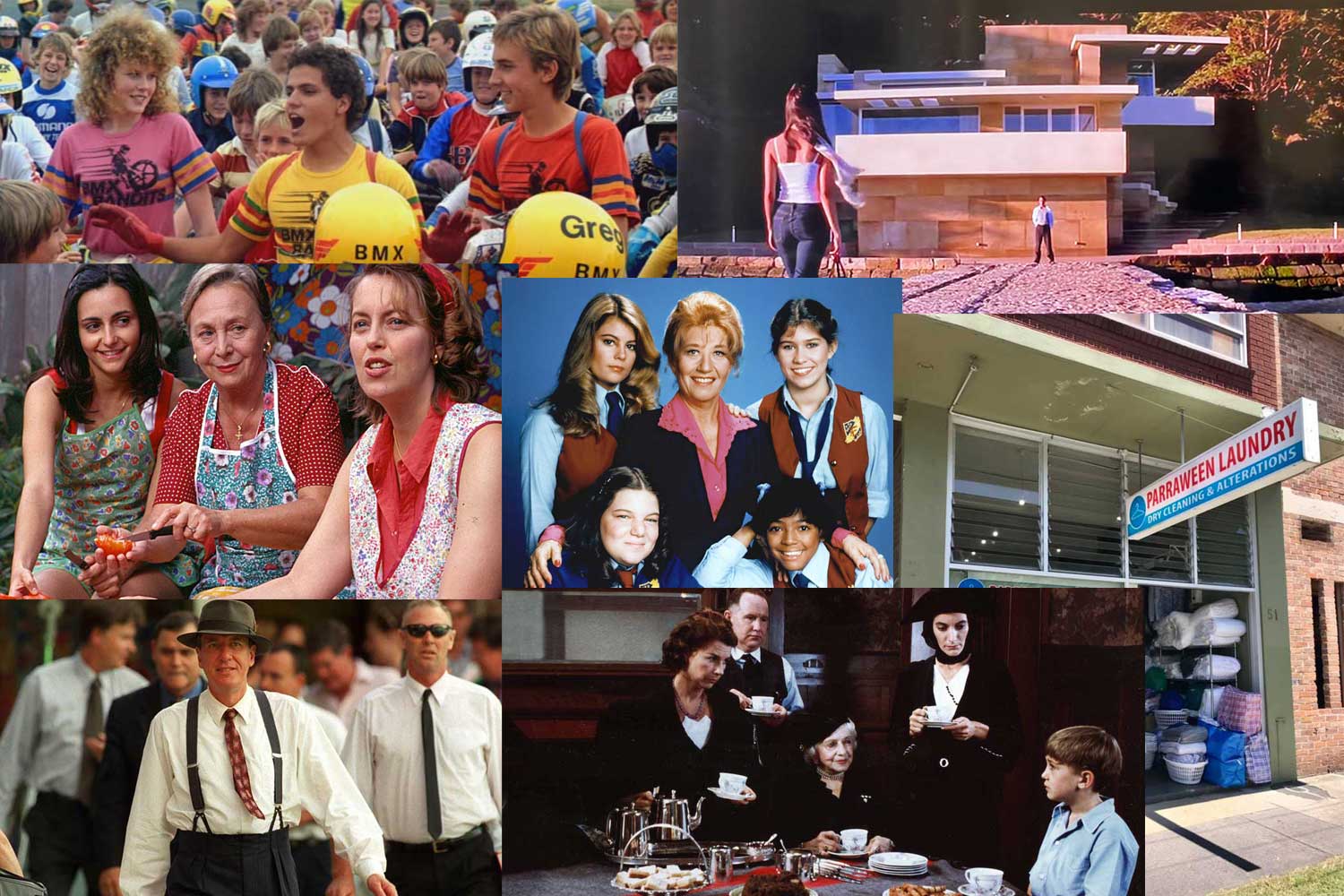 Some of the lower north shore's most beautiful backdrops have appeared in scores of cult-classic films, block buster movies and TV shows starring the likes of Cate Blanchett, Nicole Kidman, Tom Cruise and Jack Thompson. See the full list:
Mission Impossible 2 (1999)
Starring Tom Cruise, Anthony Hopkins, Richard Roxburgh and Thandie Newton, Mission Impossible 2 was shot almost entirely in Sydney.
The hideout of villain Sean Ambrose (played by Dougray Scott) was built at Bradleys Head before filming and dismantled after production wrapped. The makeshift set took more than a month to construct, with the waterfront mansion seen only fleetingly in the blockbuster movie.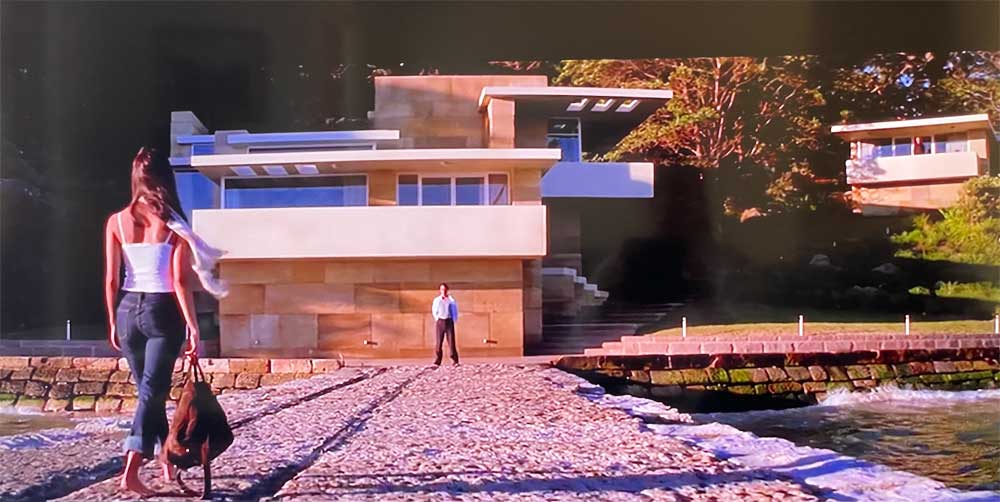 Swimming Upstreat (2003)
Starring Geoffrey Rush and Judy Davis, Swimming Upstream is the story of four boys and a girl growing up in a working-class Brisbane suburb, who use the local municipal pool as their back yard. To escape the relentlessness of their father's violence, the children would spend hours swimming. Two of the boys – the father's favourite, John, and the skinny outsider Tony – found they could swim exceptionally well.
North Sydney Olympic Pool was used for a competition swim scene, featuring Aussie actor Tim Draxl.
Stone (1974)
Stone is a 1974 Australian outlaw biker film written, directed and produced by Sandy Harbutt.
Police officer Stone goes undercover with the Gravediggers outlaw motorcycle gang, to find out who is murdering their members, one by one.
The Aussie cult classic stars Ken Shorter and features Rebecca Gilling, Bill Hunter and Helen Morse. Several scenes were filmed in North Sydney and Neutral Bay.
They're a Weird Mob (1966)
This classic Australian movie was a huge hit when it was released in the mid-1960s. It tells the story of an Italian sports journalist arrives Down Under, to find his cousin's new magazine for migrant Italians has folded. He soon gets a job as a builder's labourer, learns to talk and drink like an Australian, and falls in love with an Australian girl.
Starring Walter Chiari, Chips Rafferty, John Meillon and Ed Devereaux, you can easily identify a number of Sydney locations, including Balmoral beach, Manly and Balgowlah Heights. The final scene was filmed at 9 Wallaringa Ave, Neutral Bay.
Looking for Alibrandi (2000)
Iconic coming-of-age Australian film, Looking for Alibrandi, is set in 1990s Sydney, New South Wales and features a cast of Australian actors, including Pia Miranda as Josephine Alibrandi, the film's main character; Anthony LaPaglia as her father, Michael Andretti, who left her and her mother before her birth; prolific NSW languages teacher known as "Ms Pipio" as a side character, and Kick Gurry as Josie's love interest, Jacob Coote. The film won the Australian Film Institute Award for Best Film in 2000.
A number of Sydney schools were used as film locations, including SCEGGS Redlands, Cremorne and the former St Patricks Seminary at Manly.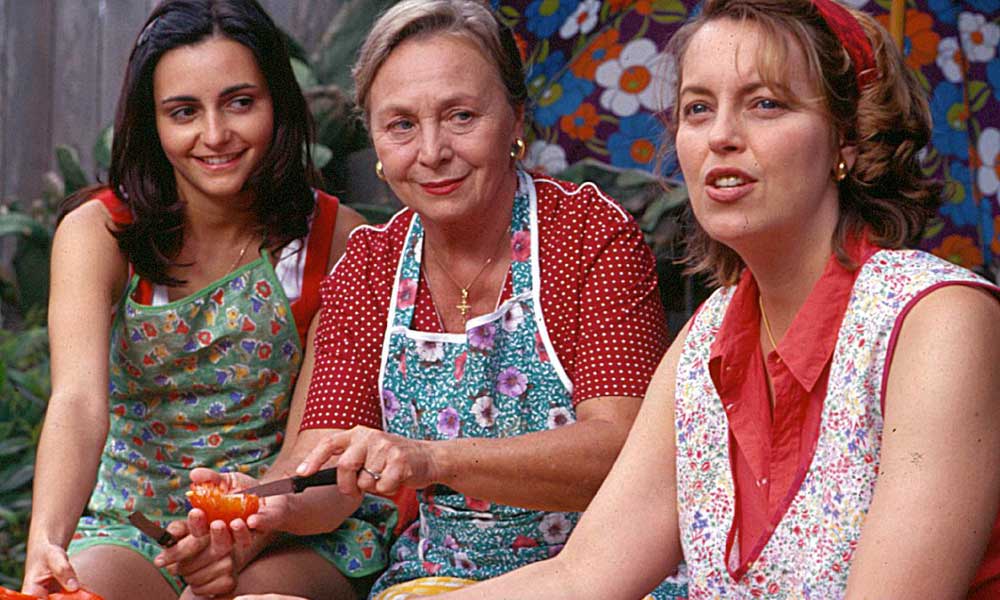 BMX Bandits (1983)
One of our all-time favourite classic films, starring a very young Nicole Kidman in her first feature film, playing a super-cool BMX hot-shot. Once described by Quentin Tarantino as Australia's equivalent of "The Goonies", BMX Bandits follows a trio of bike riders who turn the tables on a gang of bank robbers around the northern beaches.
The best chase scenes were filmed at Warringah Mall – and there's an epic waterslide moment at the old Manly Waterworks!
Arcade (1980)
Arcade was an Australian television soap opera shown in 1980, now known as one of the biggest flops in the history of Australian television!
The series aired on Network Ten with its premiere (76-minute) episode shown on Sunday 20 January 1980. The series then ran five nights a week, Mondays to Fridays, as a 30-minute serial.
Set in a fictitious shopping mall (hence the "Arcade" of the title) (that was actually the Strata Inn at Cremorne!!) Arcade dealt with the lives and loves of the characters who worked at the various stores within the shopping complex.
Careful He Might Hear You (1983)
We dare you to watch this one without balling your eyes out! Abandoned by his father after his mother dies, young PS (Nicholas Gledhill) lives in Neutral Bay with his aunt Lila (Robyn Nevin) and her husband George.
While they lead a modest existence, PS is happy with them. However, his contentment is derailed when Lila's wealthy sister, Vanessa (Wendy Hughes), returns from England and takes an interest in PS. Knowing that she can offer PS more opportunities, Vanessa sets off a bitter custody battle with Lila.
Key scenes in this beautiful Australian classic were filmed in Undercliff St, which was the home of Lila and George.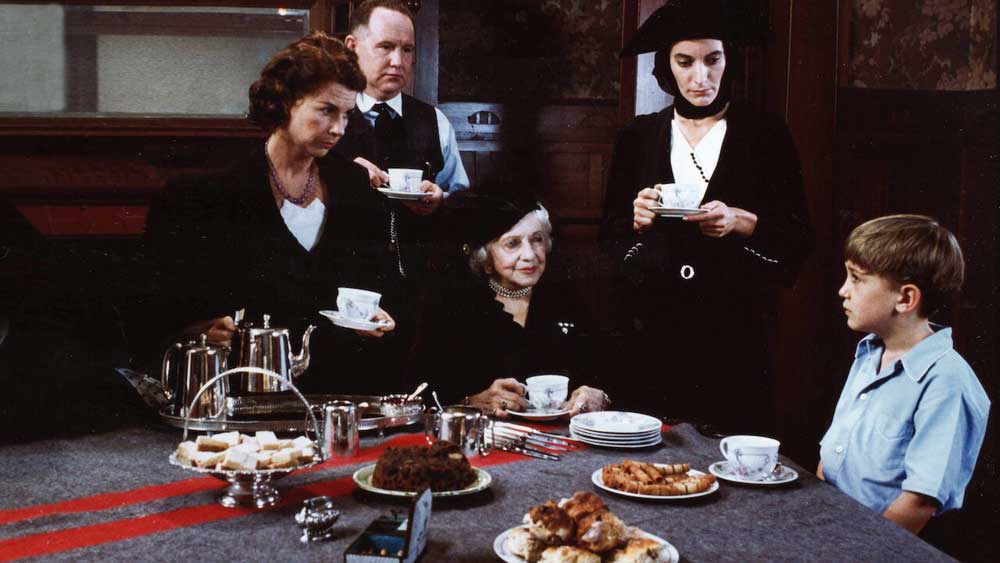 Mr Inbetween (2020)
In Season Three, the acclaimed TV series brought traffic to a standstill in Cremorne, when Parraween Laundry was used as a filming location.
Lauded as one of Australia's best ever TV shows, Mr Inbetween follows the narrative of Ray Shoesmith, who makes a living as a hitman while balancing normal life among friends and family.
Ray has a daughter, Brittany (played by Chika Yasumura), whom he shares with his ex-wife, Jacinta (played by Natalie Tran).
The series also explores his relationship partner with Ally, along with caring for his terminally ill brother.
Facts Of Life Down Under (1987)
The Facts of Life Down Under was filmed on location in Sydney in 1987. Characters Beverly Ann, Blair, Jo, Natalie, Tootie and Andy fly together to Sydney, Australia to meet up with Miss Carstairs (Barbara-Jane Cole) and the female students of the Koolunga School, their sister school establishment, where they will participate in a cultural exchange program.
If you can track this down, look out for classic 80's fashion and spectacular scenes on Sydney Harbour, Taronga Zoo, Cremorne and Cremorne Point.
Do you have any movies or TV show to add to this list? We'd love to hear from you!
Get The Latest News!
Don't miss our top stories delivered FREE each Friday.