The day I met Queen Elizabeth: Mosman Collective readers relive their brushes with Royalty.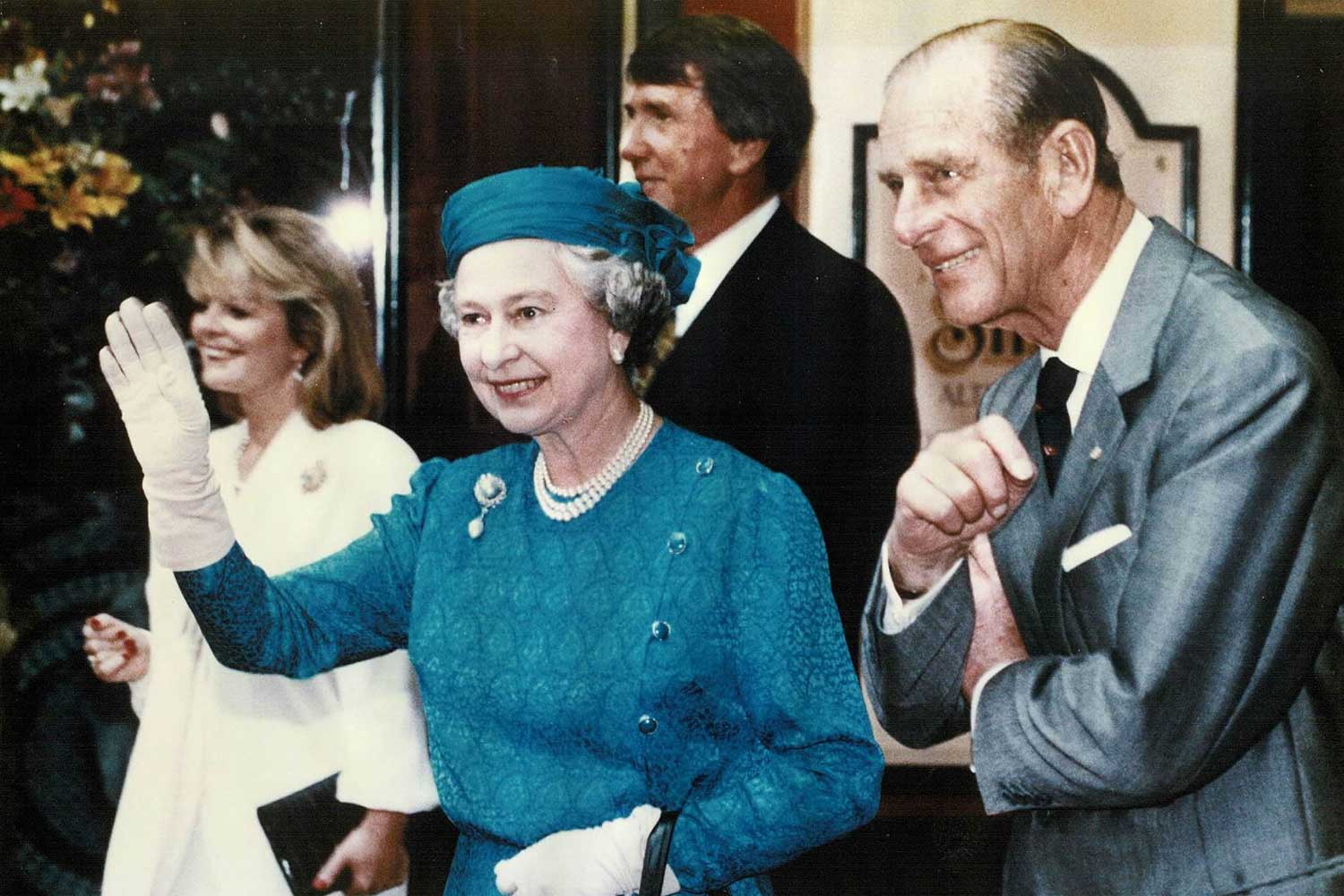 On a warm afternoon in 2013, local resident Lauren Scott was enjoying a picnic lunch with her husband and five-week-old baby on the grass at Windsor Castle, when she got the shock of her life.
"I was sitting with my little family on the grass by The Long Walk at Windsor and sensed a car that had come to a halt right beside me," she recalled this week, "I looked up to see the perfect profile of the Queen – complete with her hat – in the driver's seat of her car, patiently waiting for the tourists to move out of her way!"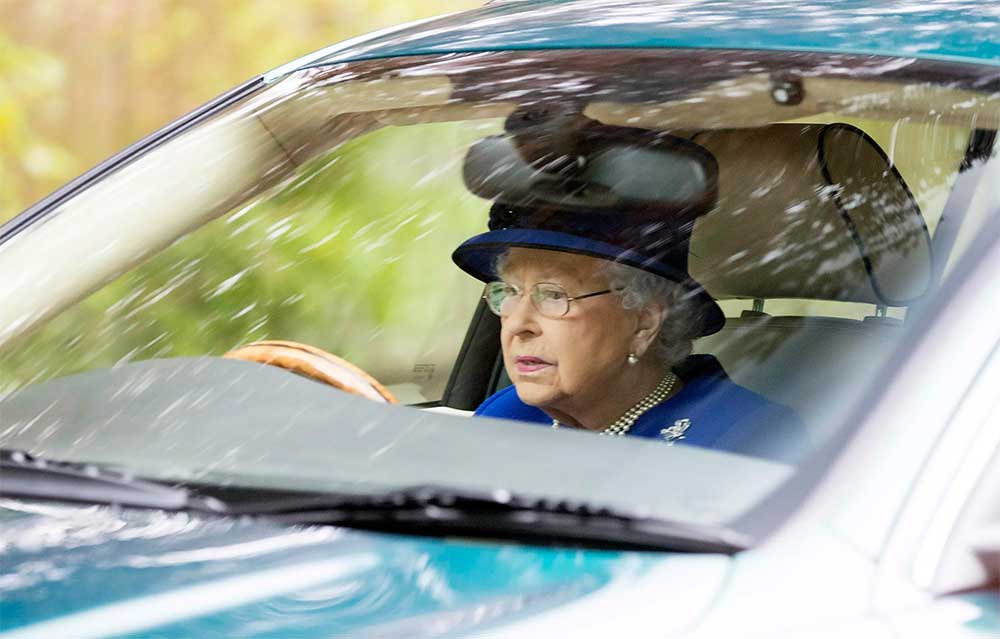 From chance encounters like this one, to more formal audiences in Australia and overseas, our readers are sharing their treasured, often fleeting, moments with Queen Elizabeth.
These memories of the Monarch's kindness, warmth and humour will live on in family stories that will continue to be told for generations, about "the day I met the Queen".
Here are just a few of them.
JOY AND JIM BARRETT:
On Sunday 23 February 1992, Mr and Mrs Barrett met the Queen and Duke of Edinburgh when they visited Sydney's Queen Victoria Building.
Mr Barrett, the Managing Director of Ipoh Ltd, had supervised extensive building restorations on the QVB and was asked to formally receive the Royal couple, in front of thrilled onlookers.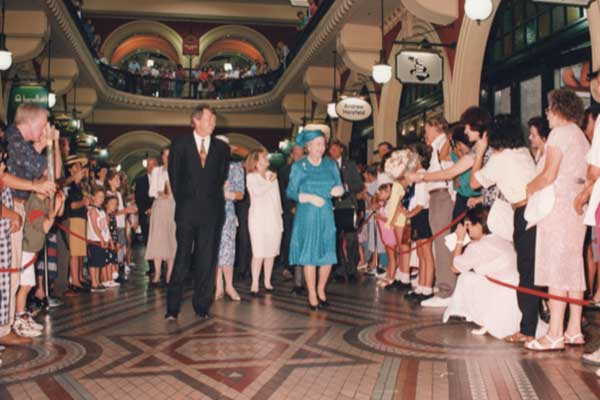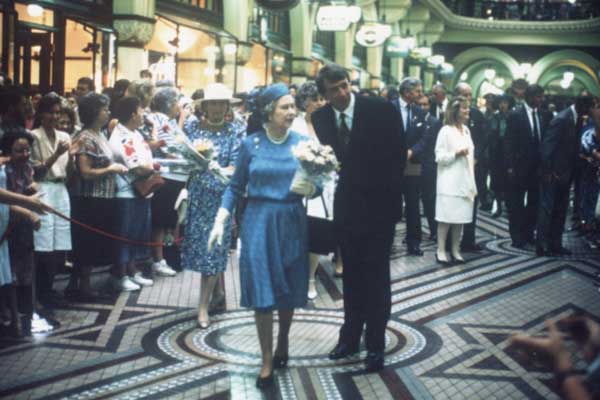 "As we were walking along the arcade, I noticed one of our tenants in the crowd," Mr Barrett told Mosman Collective.
"I asked the Queen if she would like to meet her, and she said yes. She was most gracious and as you can image it made our tenant's day.
"Both the Prince and Queen were very impressed with the project [the QVB restoration], particularly the before and after," he said.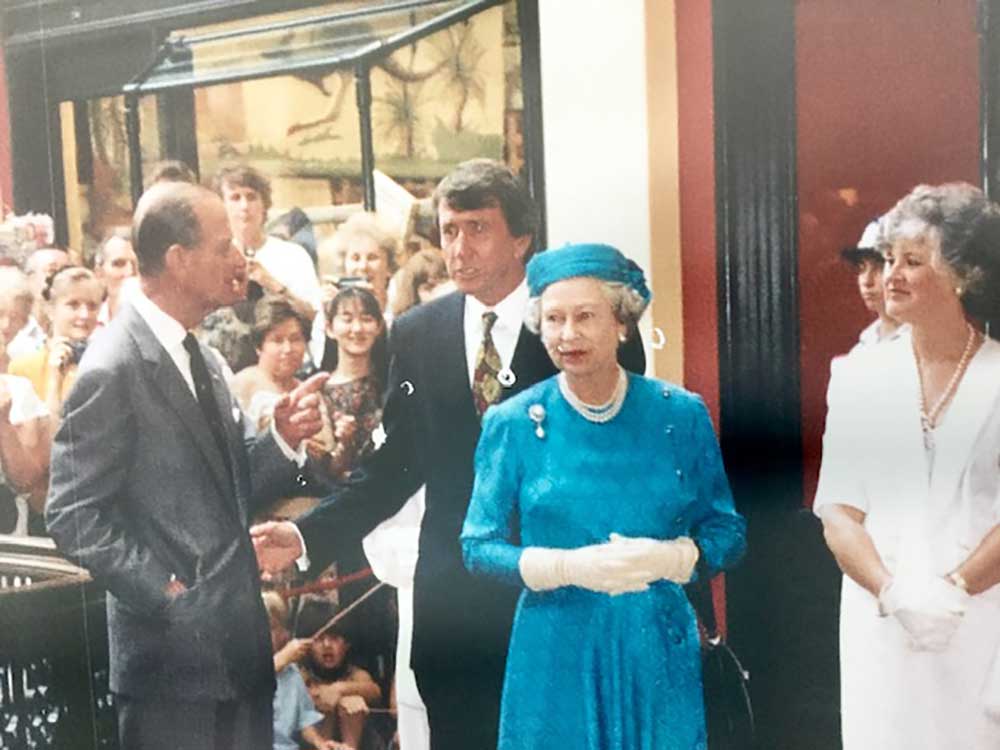 Mr Barrett fondly recalls Prince Philip dropping one of his famed and endearing gaffes.
"When they were leaving, we thanked them for coming and my wife Joy farewelled the Prince with, 'I hope you have a nice day'. The Prince said 'I can't imagine I will!'
Later that day, Mr and Mrs Barrett again saw the couple, when the Queen opened the NSW State Library extension.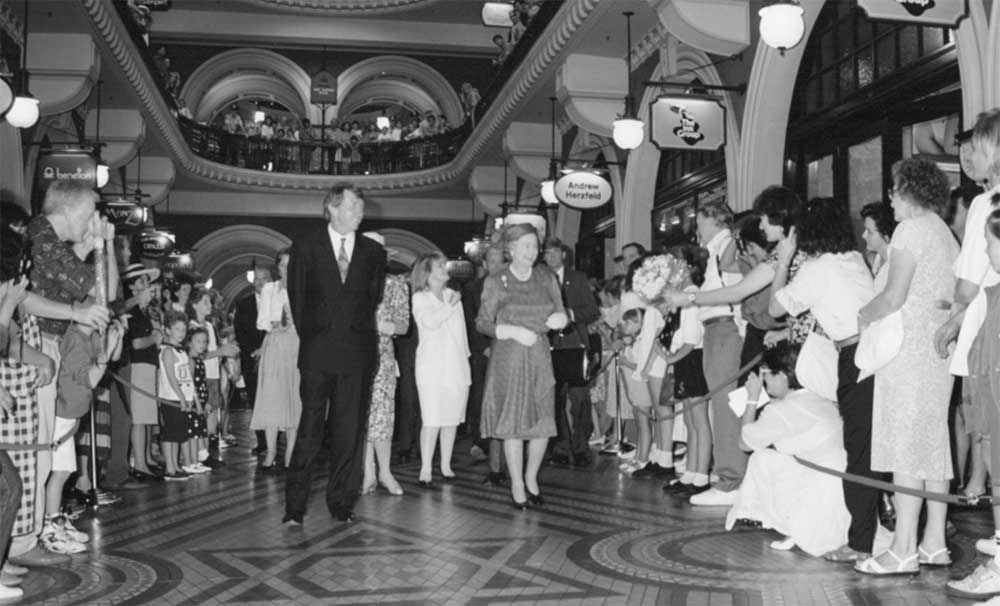 "I was a member of the Library Council and had the opportunity of greeting them again," Mr Barrett said.
"I asked the Prince how his day had been. He remembered his earlier comment and said – with a smile – that it wasn't all that bad!"
ROBYN TAYLOR:
"I was visiting my daughter Anna who was living in London in the mid-2000s when my husband and I had a chance meeting with the Queen," Mrs Taylor said. "We were spending the morning at Kew Gardens and as luck would have it, so was Queen Elizabeth and the Duke of Edinburgh."
She greeted us warmly and while the Queen was not known for conducting "walkabouts", her Majesty chatted briefly to the handful of people who were there. I will never forget her warmth and her dazzling smile. And, I have never seen such beautiful skin in my life. Absolutely flawless!
PRUE BARDSLEY:
I have many memories as I lived in Windsor for a few years. No photo's as we didn't have mobile phones back then. She's tiny and used to drive her car to church every Sunday (when in residence). Her head would only just pop up over the steering wheel. She'd often wave, particularly as I was usually walking a dog in the Great Park. It's very sad she's gone.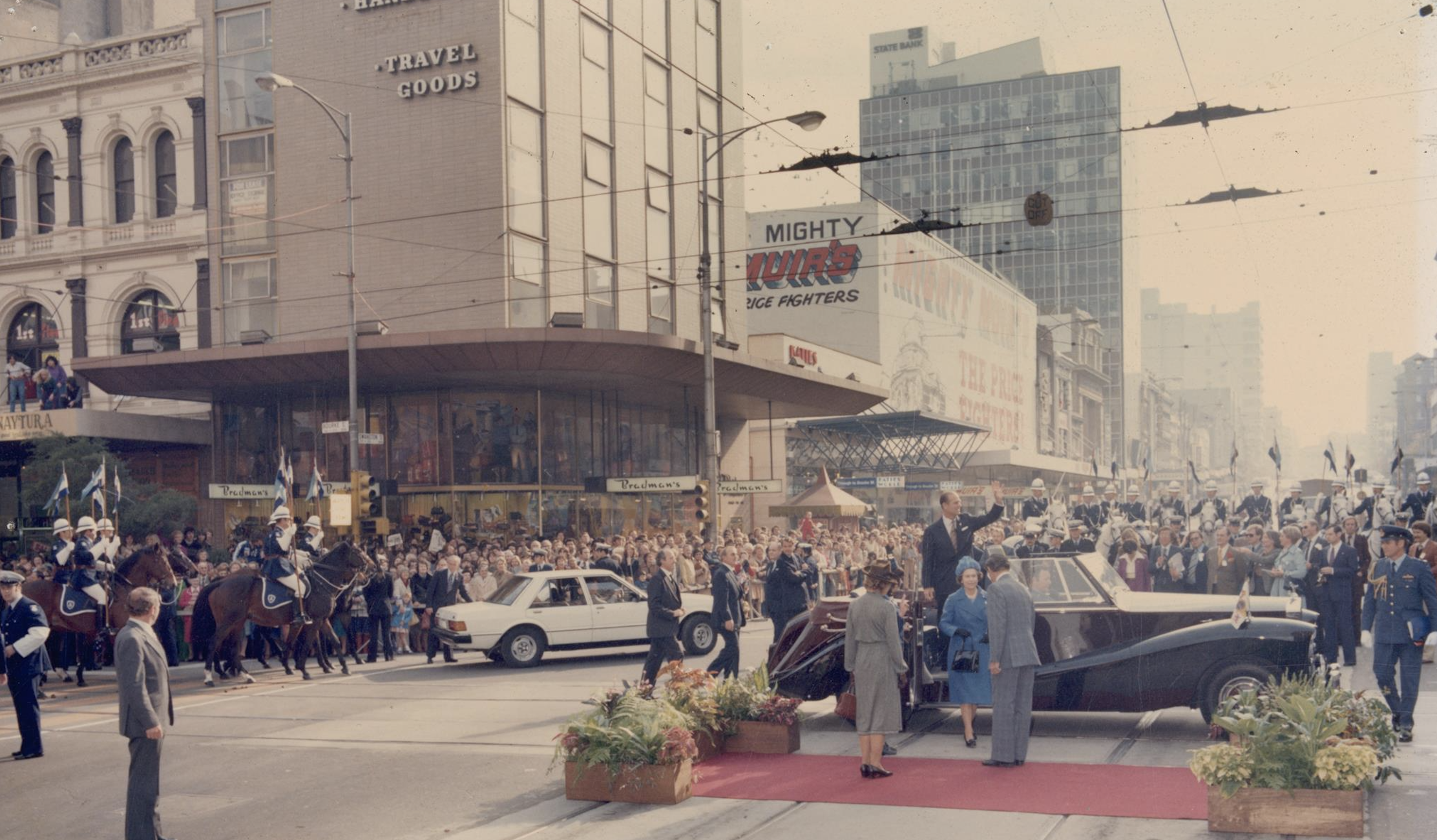 Image: National Archives of Australia.
MARIELA SOUTHERS:
In 2013, Mariela Southers was invited to attend a Garden Party with members of the Royal Family. It was one of several formal official events she attended, with her husband Matthew.
"We lived in London for four years and saw The Queen at a Buckingham Palace Garden party, Royal Ascot, Trooping the Colour and also at her 90th birthday in Windsor Castle," she told Mosman Collective.
Mariela said her closest encounter with the Monarch was during afternoon tea at Buckingham Palace.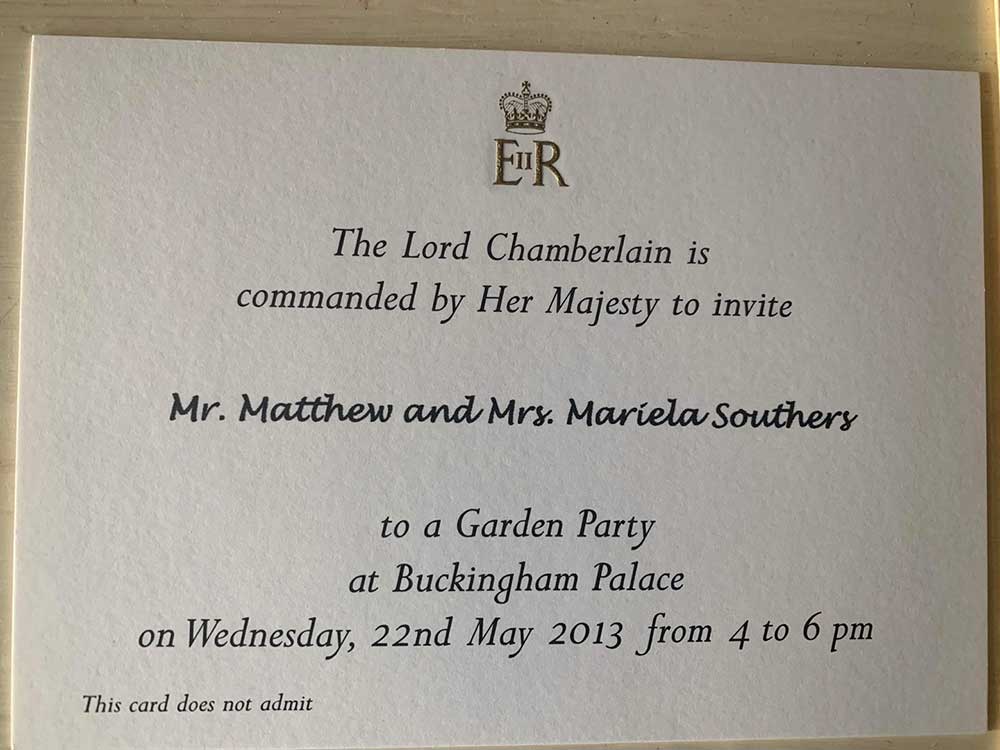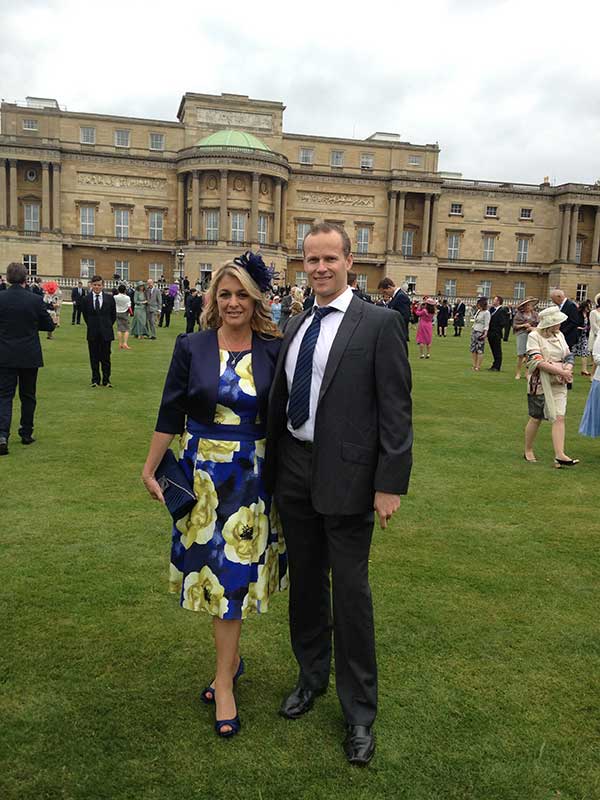 "My first impression of The Queen was that she was so tiny!," Mariela said.
"She spoke softly and was wearing pearl earrings, a pearl necklace and a lovely brooch on her coat.
"It was so cold that day, and I was freezing. I was very nervous.
"The invitation said no cameras allowed, and I was worried about taking photos with my phone, but I wasn't going to let that opportunity go past without pictures."
Following the afternoon tea, Mariela said the Palace served ice creams "which was crazy seeing how cold it was!"
"Walking through the Palace was so amazing; I have never seen such luxury and the furnishings were absolutely stunning!"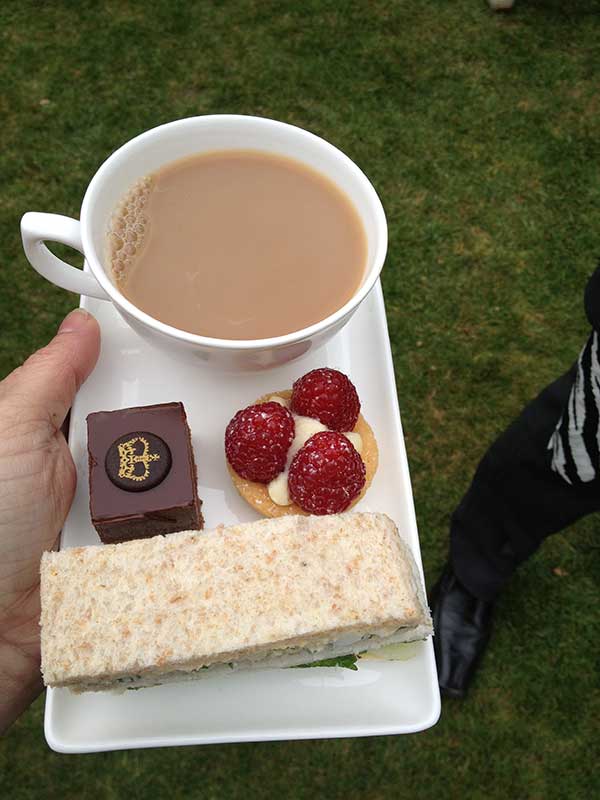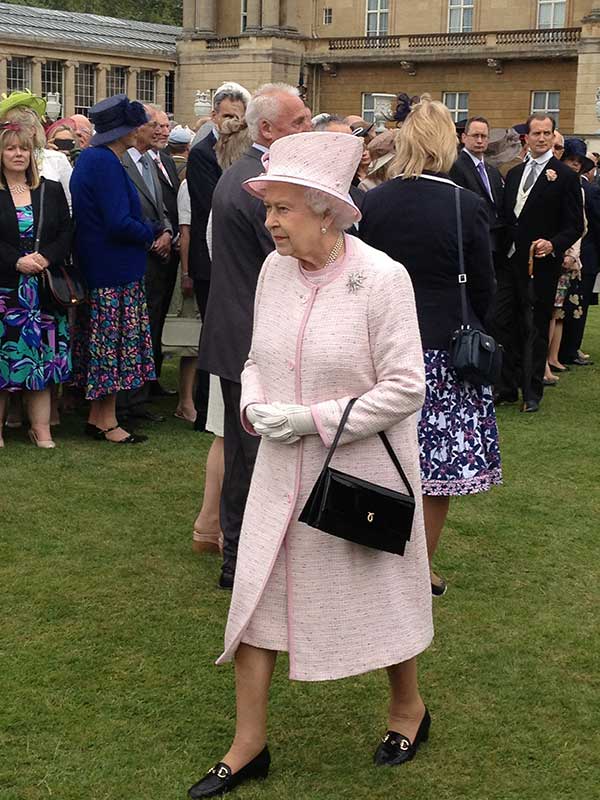 MARK LUMLEY:
As a Primary School kid I was shuffled down to Queens Park in Moonee Ponds to line Mount Alexander Parade and wave to the Queen as she was driven from the airport to the city of Melbourne. I'll never forget it.
DAVID HEALY:
I saw the Queen in Mosman as part of her first Royal Tour. I remember a very hot day standing outside the Bowling Club on Bradleys Head Rd with fellow students from Marist Brothers. I was in 5th class. She was on her way to HMAS Penguin at Balmoral.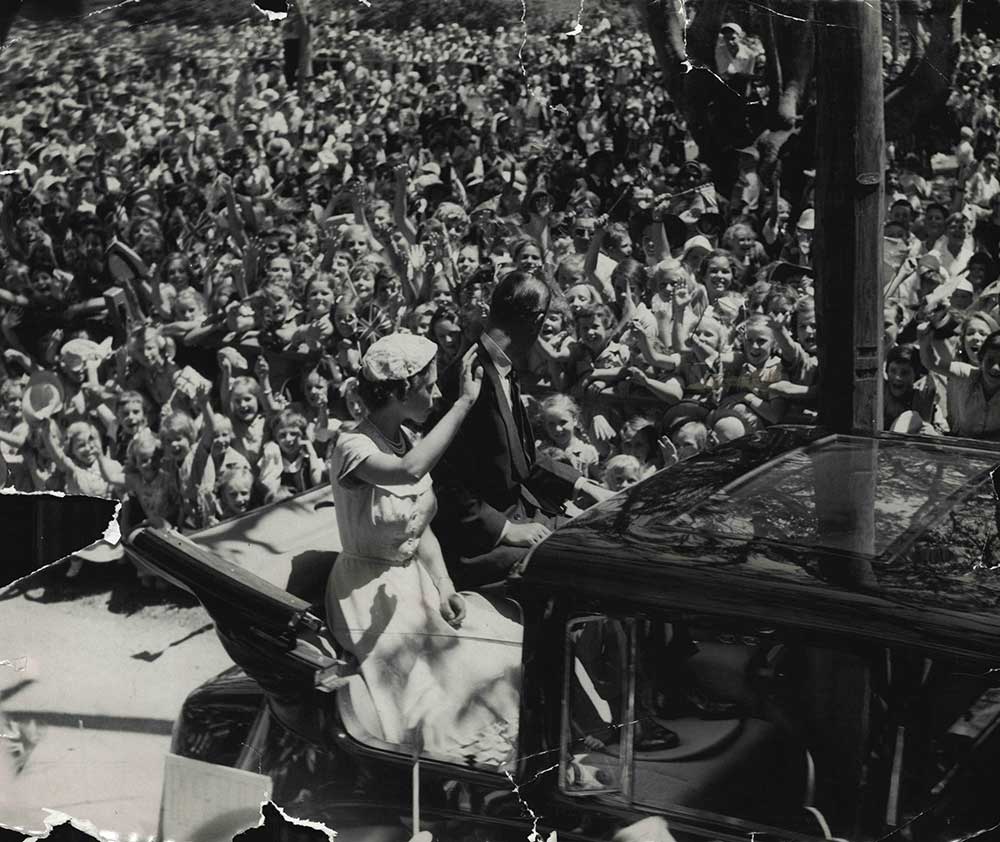 NOELENE LEWIS:
"In 1954, I marched to North Sydney from Cremorne Girls High in full uniform (including gloves!) The Queen came by in an open car on a pathway – not a road – within St Leonards Park and we were so close to them," Noelene said.
"She had the bluest eyes and peaches and cream skin and was so beautiful.
"There was no water offered in Sydney during the 50's and it was a different climate … not humid, just hot and dry.
"I saw Queen Elizabeth again in 1963, as I was working in City as she was returning to Government House."
LUCETTE DOWNEY:
"I was at St Leonards Park in North Sydney when the Queen drove by in 1954. It was a very hot day and I remember The Kings School was there in their very stuffy uniforms and they were dropping like flies. It was terrible!
MARISSA RANCAN:
Mosman's Marissa Rancan met The Queen in 1988, with her husband John Craig.
"We were at a special ceremony in Canberra when the State Coach was presented to Queen Elizabeth in May 1988," Marissa tells Mosman Collective.
"John was the Marketing Manager of Westfield – which toured the vehicle throughout Westfield Shopping Centres, to show the public this wonderful coach built by Australian builder Jim Frecklington.
"It was a fleeting moment and one I will cherish forever," Marissa says.
JOSEPHINE JAMES:
"We attended an event in Abu Dhabi for The Queen in 2010 and brought flowers for our daughter to give to Her Majesty."
"Dear daughter was three at the time and soon got tired of hanging on the sidelines, so we handed the flowers to the little girl next to us. When the Queen walked past, she came over and accepted our flowers!
"It was a beautiful day followed by a fancy party at Emirates Palace, where you can see Sheik Mohammed Al Maktoum and Sheik Mohamed bin Zayed Al Nahyan in the background."
MERRILYN AND DAVID SELF:
Mr and Mrs Self recently celebrated their 60th wedding anniversary and were thrilled to receive a personally signed card from Queen Elizabeth.
The card reads:
Mr and Mrs Self,
I am pleased to hear that you are celebrating your Diamond Wedding anniversary. My sincere congratulations and best wishes on this very special day.
The card is signed in black ink, Elizabeth R.
Mr and Mrs Self's daughter Louise said the Monarchs correspondence is a "highlight of their married life".
"My parents married on 7 April 1962. My mother was 18 and my father was 22," she said.
"To receive a signed card from Queen Elizabeth is one of the most special things and it will be treasured forever."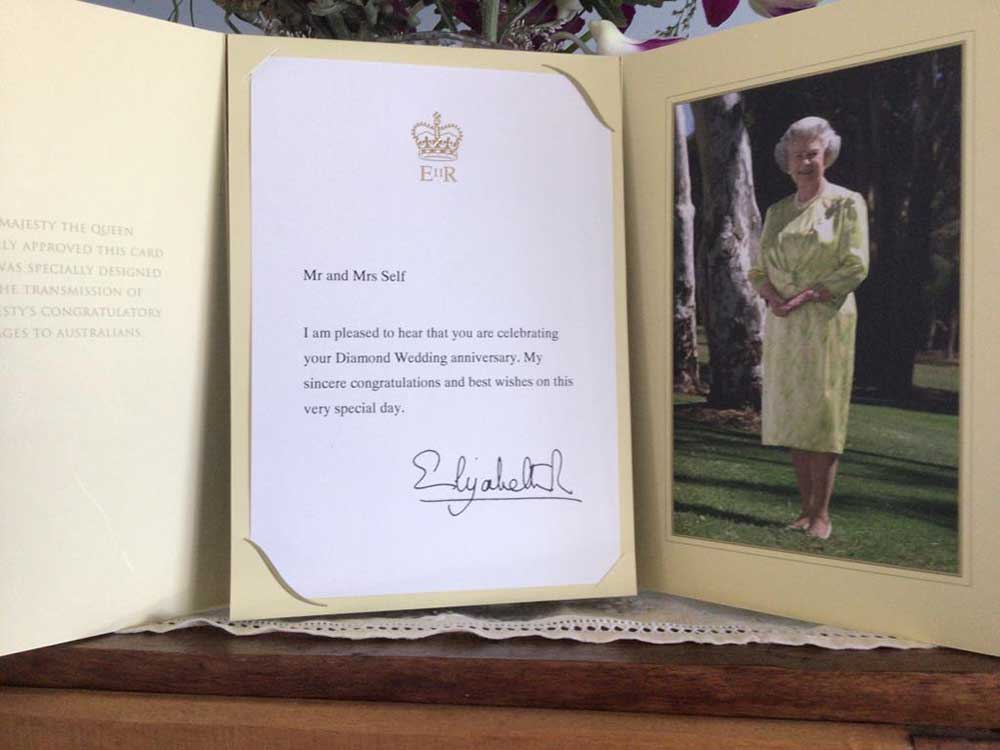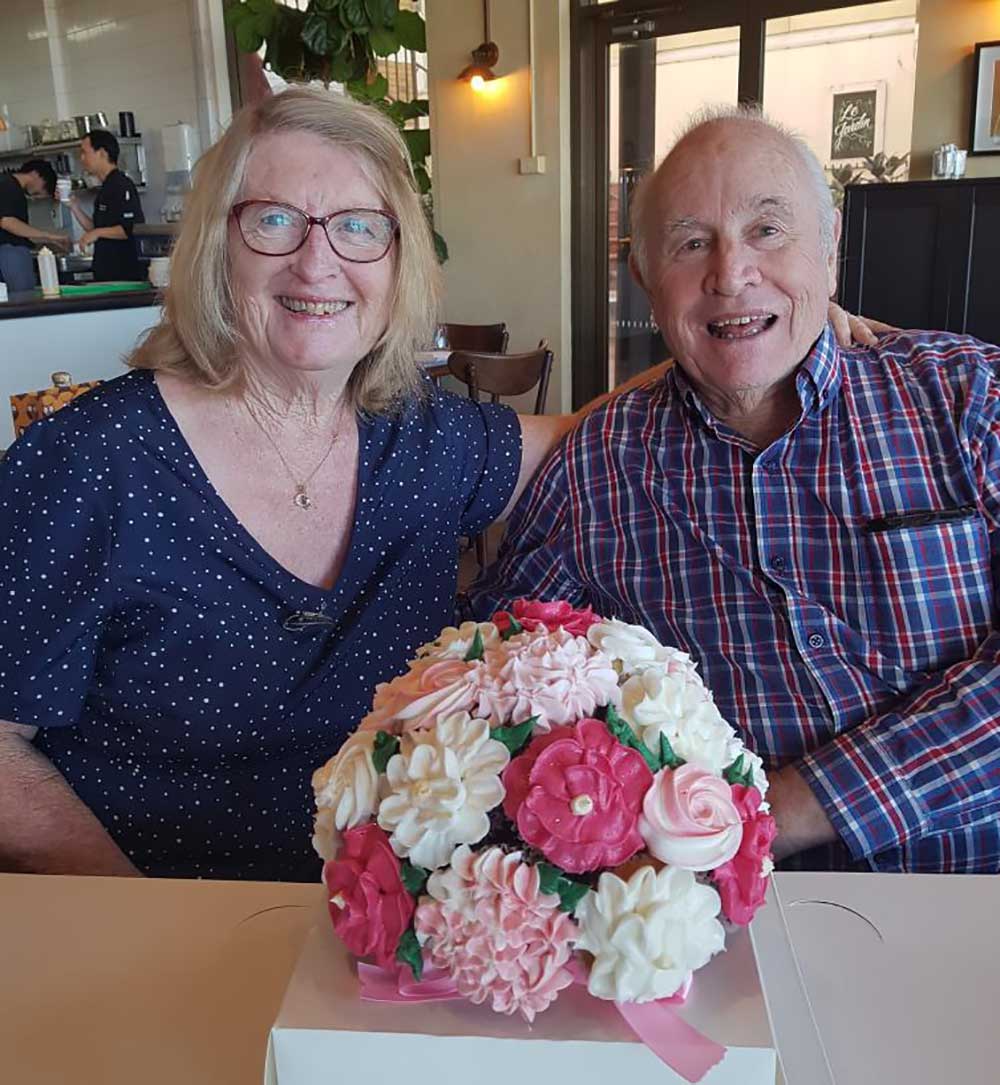 CLARE CHU STOCKDALE:
The first time I saw Queen Elizabeth II was when she visited Toronto as Queen.
We lived 3 blocks north of Bloor St. so were able to walk down the road to see her.
My late husband Paul and I went to Buckingham Palace when Queen Elizabeth II awarded his father the CMG. Major-General Reginald Booth Stockdale received the OBE in 1945, the CB in 1963 and the CMG in 1975.
We got to meet The Queen at the reception after.  I had to practice my curtesy. I still have the outfit I wore.
My late husband Paul and I, with our two children, Antony and Marie-France, are on the right of the photo. Rex is at the back.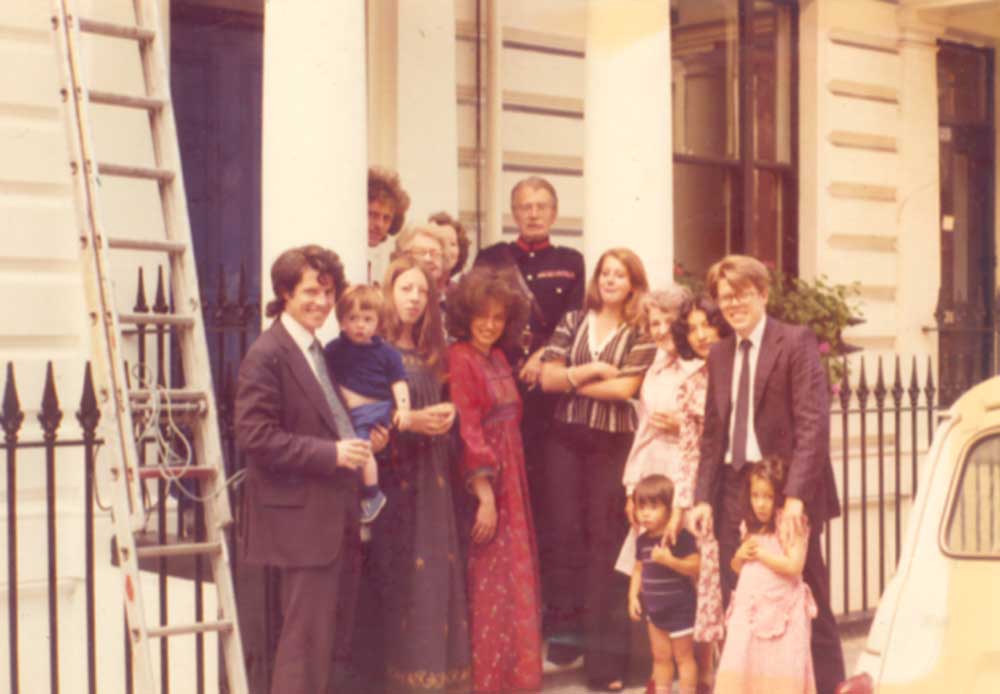 CHARLES HILL:
In 1974 Her Majesty Queen Elizabeth graciously took part in the celebrations that marked the 500th Anniversary of my School in Newbury.
We were asked not to point in front of Her Majesty, however with a twinkle in her eye she pursued me quite relentlessly when asking where-abouts I lived in relation to the school, so much so that eventually I transgressed, raising my right arm to say, 'Over there Ma'am'...to which, out of picture, the then Minister for Education gave a wry smile...she being The Hon, Margaret Thatcher!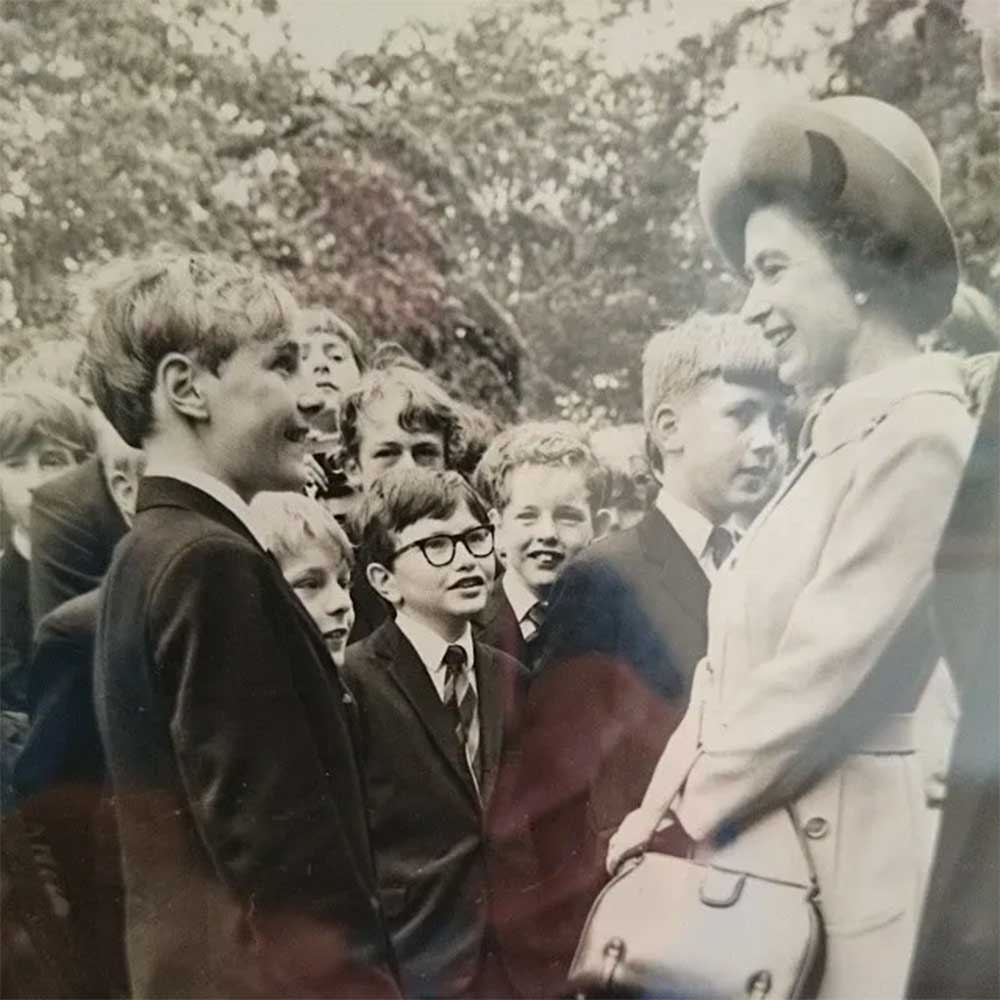 Mosman Collective will continue adding to this story. If you have recollections or photographs of a fleeting moment with the Queen, please send details to [email protected]
Get The Latest News!
Don't miss our top stories delivered FREE each Friday.