True Crime: In 1948, an outraged Mosman father loses control, murdering a forbidden lover caught in his daughter's bedroom.
The temptation for Doreen Audsley to stay under the covers must have been almost impossible to resist.
It was still dark when the pretty 20-year-old climbed out of bed and wrapped herself in a heavy dressing gown, quietly padding down the hallway to avoid disturbing her sleeping father, Frederick.
The winter weather had been terrible, with Sydney drenched by twice the average monthly rainfall – and when she peered outside, Doreen knew another showery day seemed likely.
It was Sunday, June 20, 1948.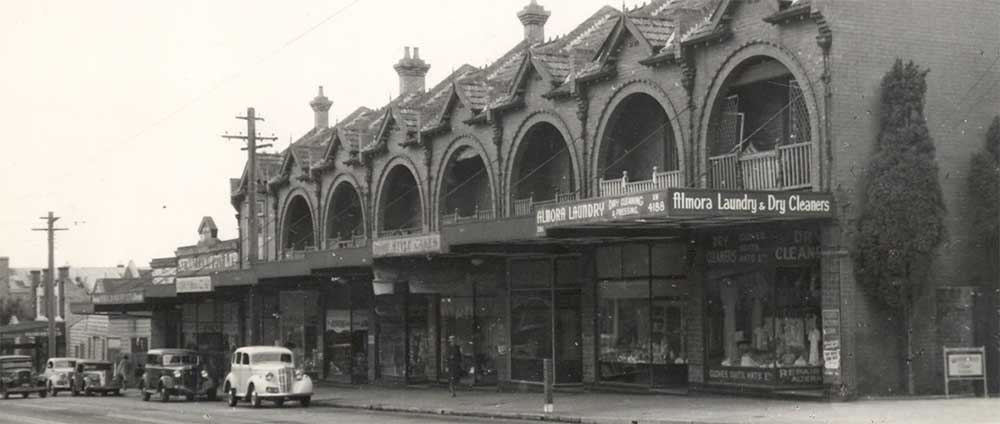 At 6:30 am, Doreen entered the kitchen of her Mosman home, put the kettle on and prepared breakfast for her older brother, Ronald.
A local fireman, he was due for work at 7:30 am.
Ronald ate quickly and then left the Bray St residence, leaving plenty of time to get to Mosman Fire Station on Military Rd by foot.
At 7:20 am, Doreen returned to her bedroom.
She wasn't alone.
Under the sheets was the stretched-out figure of an athletic young man.
He'd spent the night in Doreen's double bed.
Jack Crawford was undoubtedly handsome with deep brown eyes and a broad smile. But there was another magnetic quality that made the 24-year-old irresistible.
Doreen's father, Frederick Audsley, absolutely despised him.
A local carpenter and builder who had lived in Mosman for half a century, Audsley was highly respected in the community. But the 61-year-old was also rigidly conservative – and he knew that Jack Crawford was illegitimate, born out of wedlock in 1923.
It was the only reason he needed, to forbid any relationship between the pair.
But Doreen was having none of that.
And neither was Jack.
At 7:45 am, the couple heard Audsley leave his room, walk up the hallway and into the kitchen of the Bray St cottage to check if his son had left for work.
Audsley then went to the bathroom next to his daughter's bedroom.
With the clock ticking, Doreen sensed the time was right for Jack to quietly make an escape from Mosman – and return to his home in the southern Sydney suburb of Bexley.
It didn't take him very long to get dressed. Underpants first, followed by trousers, shirt and tie. Jack then sat on the edge of the bed to put on his socks and shoes before standing up again to thread a leather belt through the loops on his pants.
So far, so good. Frederick Audsley hadn't heard a peep.
Finally, Jack pulled a woollen vest over his head and grabbed his suit jacket and overcoat.
He was ready to do a runner.
There was just one more thing left to do.
Jack lit a cigarette.
Until that moment, Frederick Audsley had been none-the-wiser. But as he washed his hands, the 61-year-old carpenter and builder caught a whiff of tobacco from his daughter's bedroom.
But Doreen didn't smoke.
She never had.
"Are you smoking?" he called out from the bathroom.
Doreen replied: "No".
Immediately, Audsley was suspicious.
Realising his mistake, Jack Crawford quickly bumpered the cigarette.
But it was too late.
The game was up.
Frederick Audsley stormed into his daughter's bedroom, flying into an uncontrollable rage, when he discovered the young man he so vehemently despised.
It wasn't yet 8 am.
"I rushed at him and said, "What a bastard you are, get out of my place," Audsley would later reveal.
Terrified, Doreen ran to the kitchen, closely followed by her out-of-control father. He slapped her face, screaming at his daughter to pack her bags and leave the house.
"In the meantime, I did my block and went out to the garage and got the gun," Frederick Audsley told Police.
"I took two cartridges out of a cartridge belt in the garage – and went back inside the house."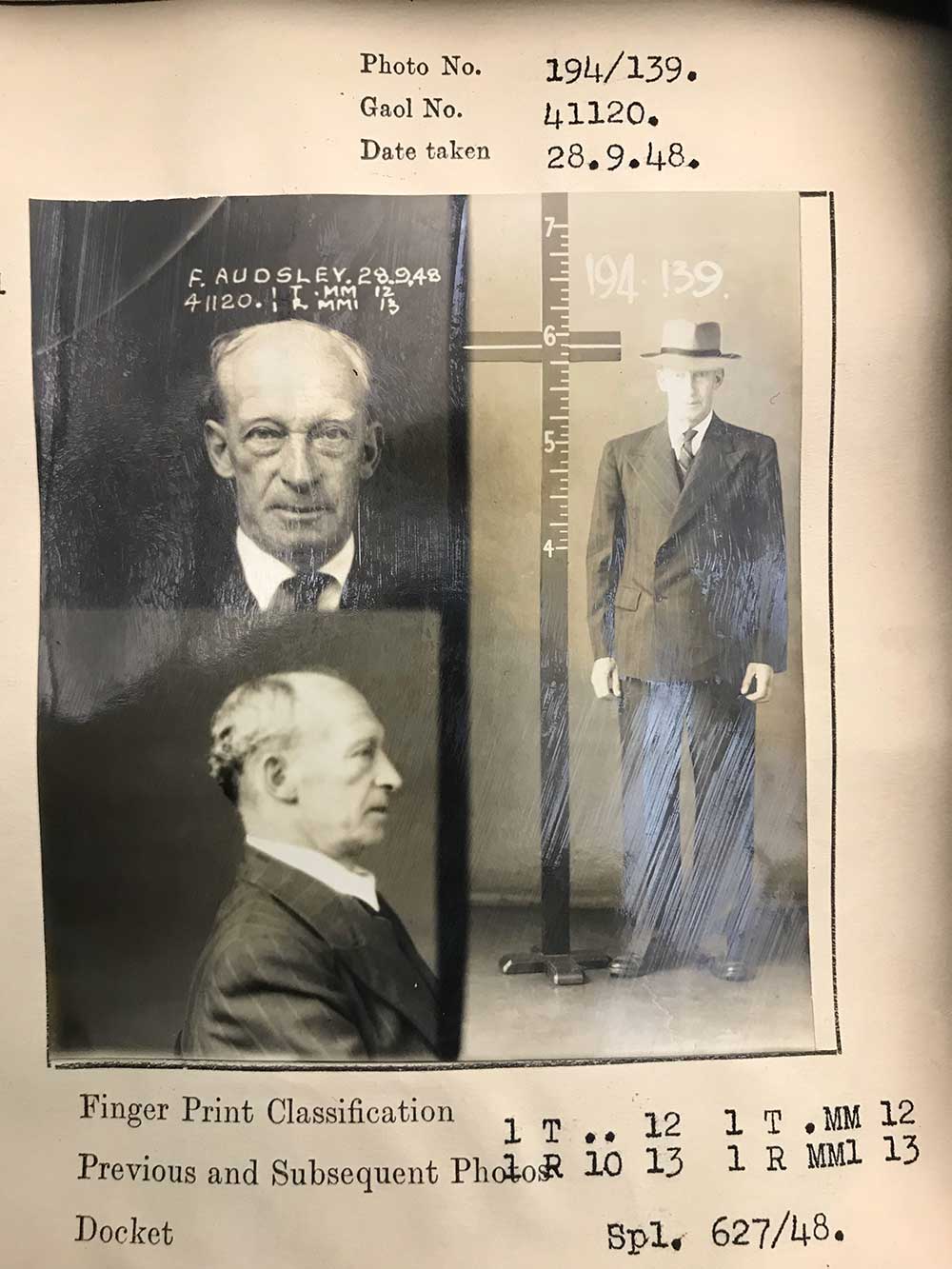 Seconds later, as the terrified couple hurriedly packed a suitcase, they heard the fly-screened back door slam shut.
Doreen instantly feared the worst.
"I hope he hasn't gone to get his gun," she said to Jack from one side of the bed.
"Don't worry about it," Jack replied from the other.
They would be his last words.
Audsley, breathing heavily, appeared at the bedroom door. He raised his 12-gauge double-barrelled Schofield and fired at point blank range, killing 24-year-old Jack Crawford almost instantly.
"Dad just raised the gun, and Jack started to say: "Well …….." – and then my father fired," Doreen told Police.
Audsley blew a hole right through Jack's chest with a six-shot, tearing through his breast bone. Jack's heart was severely lacerated, his right lung torn apart – and the seventh and eighth right ribs were fractured. The sheer force of the single blast had shredded his tie.
"I cocked the trigger and fired it," Audsley admitted, "I saw blood spurt, and I left the room."
White with rage, he then chased his hysterical daughter into the dining room, telling Doreen, "You're next, I'm going to get you now." A short tussle for possession of the shotgun ensued before she broke free, running to a neighbour's house at 6 Bray St.
Just before 8:15 am, Mosman Police received a message that a man had been shot.
Detective Inspector Athol Blackwell (CIB) took control of the tragic scene, with Audsley surrendering to North Sydney Police Constable Patrick McRobbie in a back lane behind Bray St, just 15 minutes later.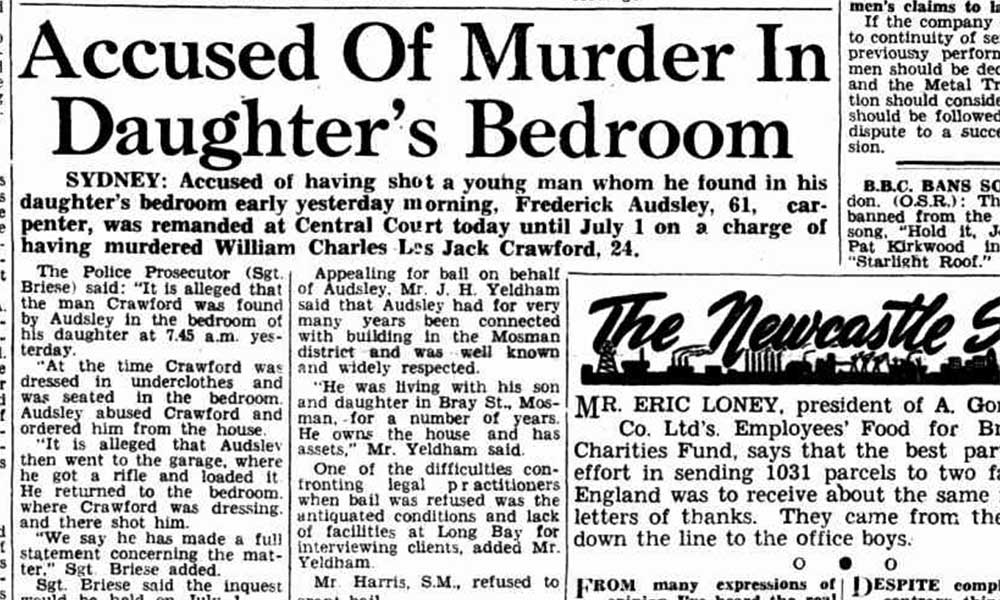 When asked why he had shot the young man, Audsley told Inspector Blackwell that he'd been separated from his wife for ten years and that he "thought the world" of his daughter.
"This morning, we were going to do the washing," Audsley said.
"I smelled smoke, and I asked my daughter whether she was smoking, and she said she wasn't.
"I then saw Jack in the bedroom – and I did my block and shot him."
In a cruel twist, Doreen revealed that she and Jack were secretly engaged and planning to marry on August 14, 1948 – the day after her 21st birthday.
Audsley was duly charged with the murder of Jack Crawford and placed on trial in September 1948.
In defence, he claimed that the shooting was an accident intended only to scare Jack Crawford out of the house.
Mosman locals, including former Mayor Dalton Carroll, testified to Audsley's good character and the fact that he was held in high esteem in the community.
The jury retired at 3:30 pm on September 7, but at 8 pm, the judge was informed they could not reach a verdict.
Three weeks later, Audsley was placed on trial for a second time.
After much deliberation, the jury returned a not guilty verdict for murder but guilty of manslaughter on October 1, 1948.
In sentencing, the judge, Mr Justice Herron, stated that "no man is above the law".
"From the beginning of time, fathers have had to meet these problems. But if every father had done as you did and taken the law into his own hands, what would be the result to the community?
"Crawford was shot down on the threshold of life, and I do not think Audsley needed to do this to save his home – or the honour of his daughter."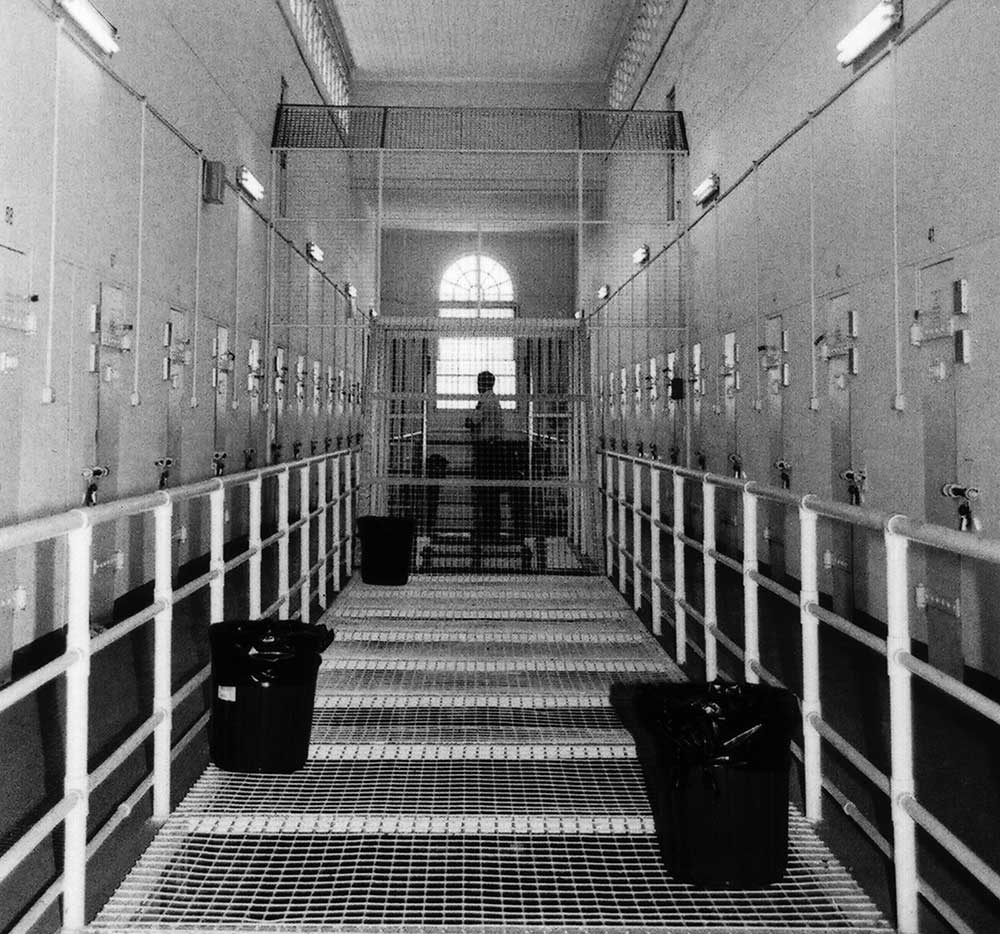 Frederick Audsley was sentenced to six years and served his time at Long Bay and Goulburn.
Upon release, he returned to his home in Bray St and lived alone.
He died in 1964.
Get The Latest News!
Don't miss our top stories delivered FREE each Friday.