Historic Victory: Mosman Cricket Club wins Belvidere Cup for the first time in 82 years.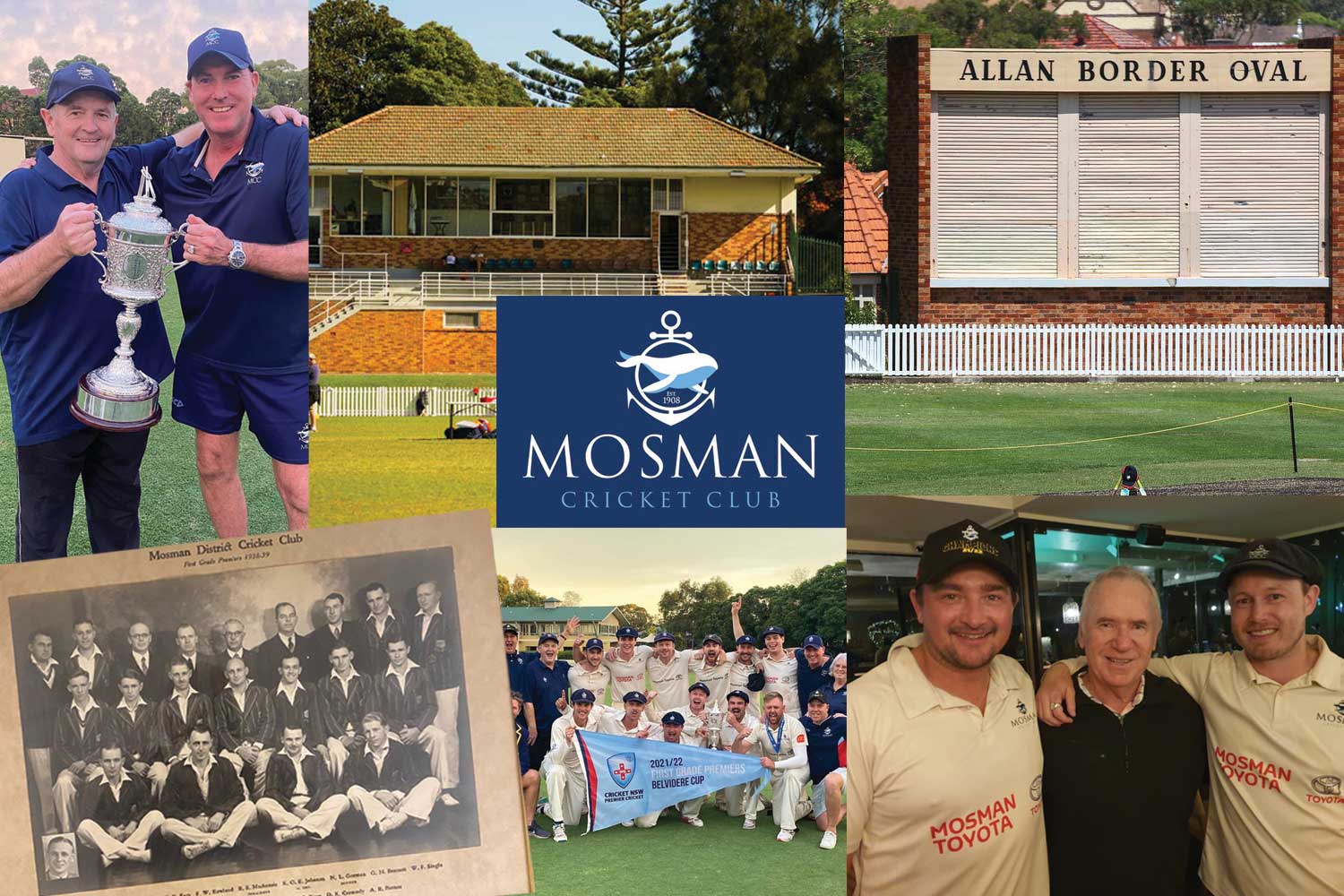 Mosman Cricket Club has made history by winning the First and Second Grade Premierships in the same season.
First Grade Captain Nathan Hinton led his team to victory after a gruelling three-day match at Bankstown Oval, defeating Minor Premiers Northern District by 21 runs.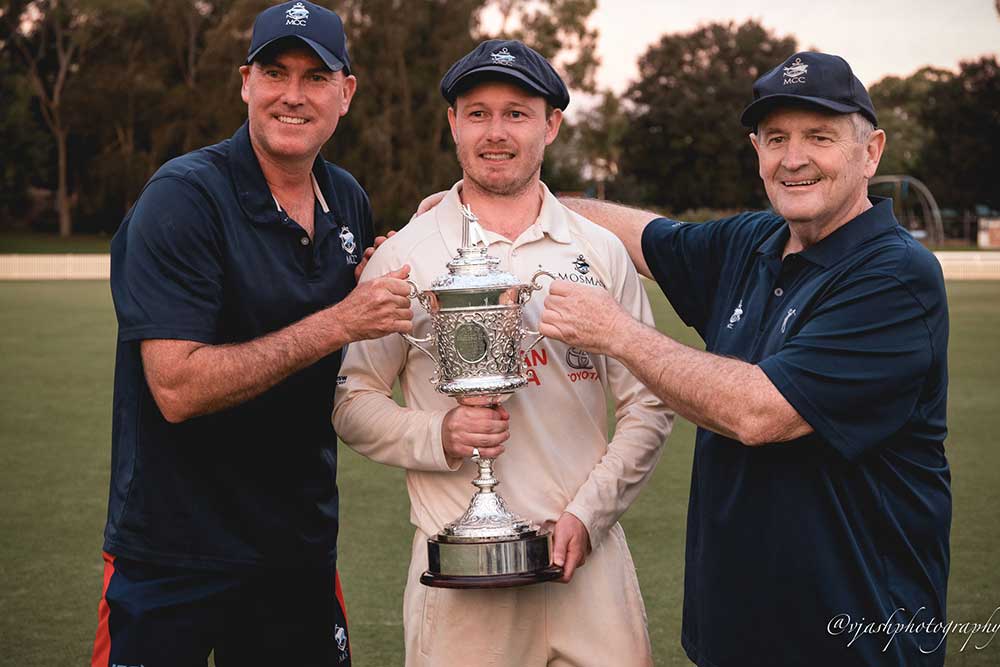 The win ended an 82-year drought for Mosman, who last won a First Grade Premiership under the helm of cricketing great Stan McCabe in 1938/39.
McCabe played 39 Tests for Australia and was the Club's first international player.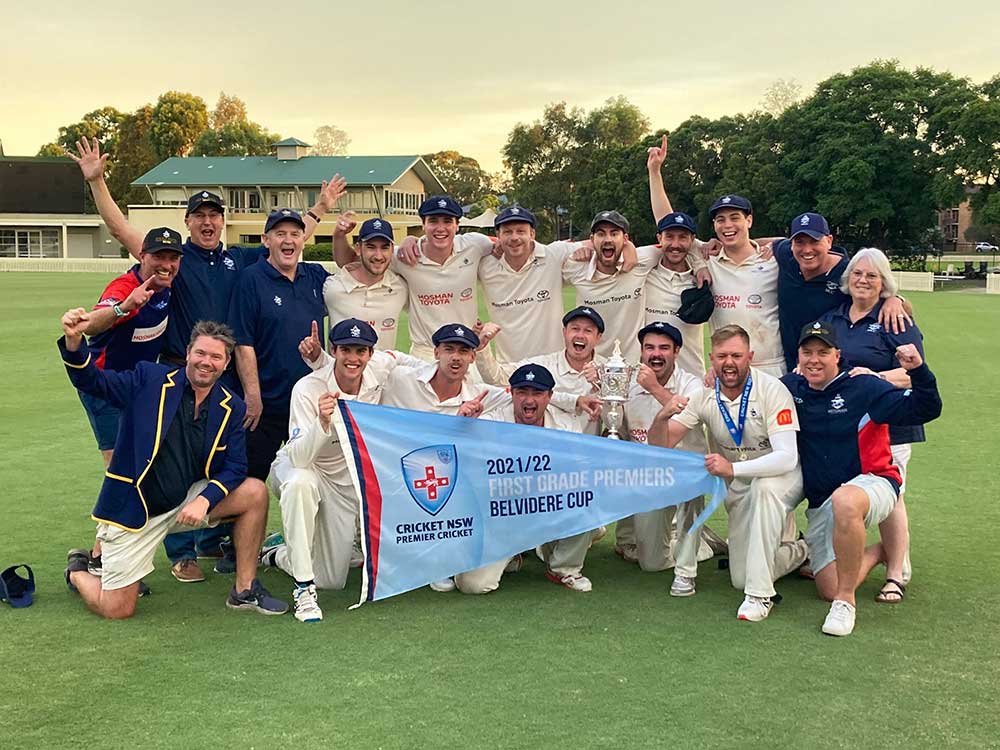 General Manager Warwick Adlam told Mosman Collective the Club has entered a new "golden era".
"We made history over the weekend, and it hasn't really sunk in yet," Mr Adlam said, "To think the last time we won a First Grade Premiership was when Stan McCabe was Captain is mind-blowing," he said.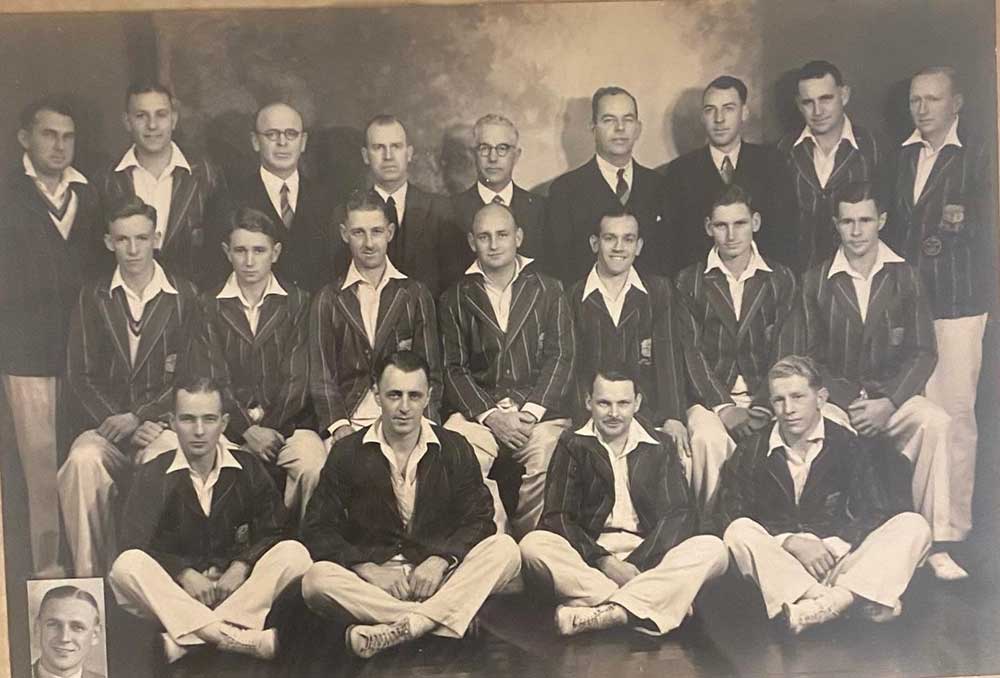 Mr Adlam said the club's comeback in recent years was testament to a strong community, driven players, plus committed coaches, staff and volunteers.
"We've been blessed with former Australian one dayer Peter Forrest, who's had a massive impact on the team as both coach and player," he said.
"In the 1990s there was a big push to remove Mosman from the competition, so for the boys to come back and do this is nothing short of extraordinary," he said.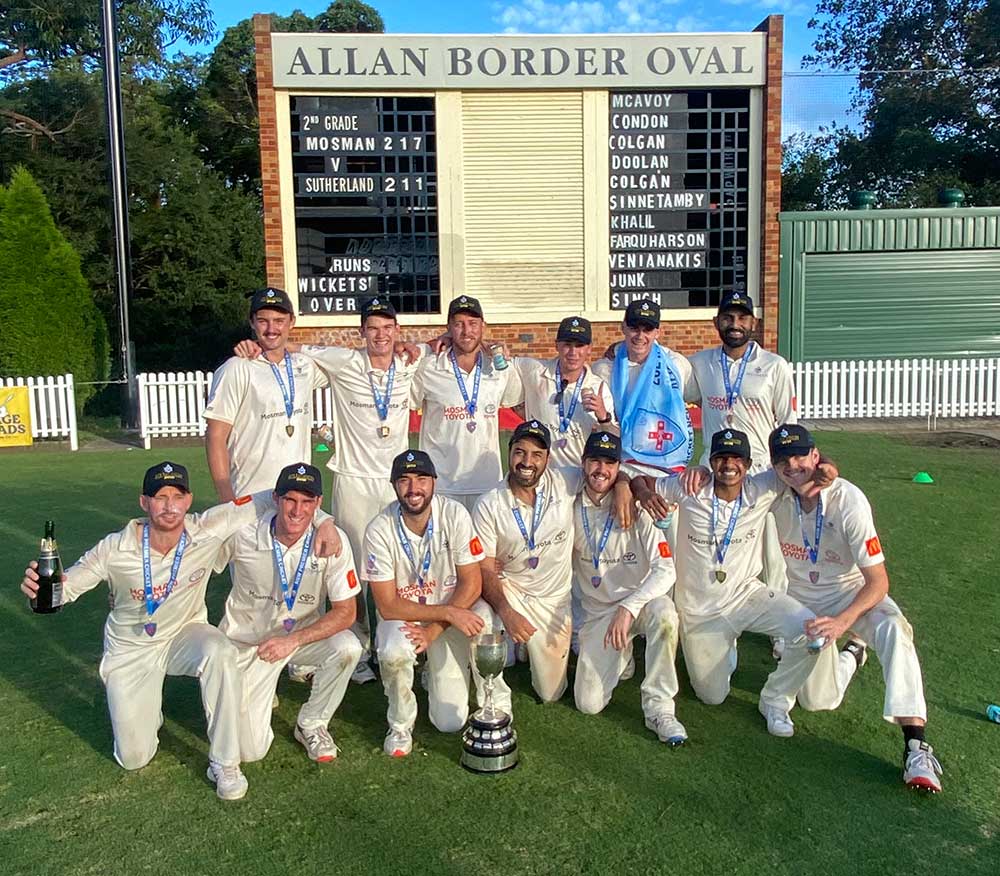 Second Grade Captain Aadil Khalil and his men took the Albert Cup from Sutherland on Saturday, after a Grand Final clincher at Allan Border Oval, winning by just five runs.
"It was a roller coaster game that came down to the final over, with Sutherland needing 11 to win, 8 wickets down," Mr Adlam said.
"The Whales held their nerve, and the rest is history."
Watch: Mosman wins the Belvidere Cup:
Post-match celebrations for both teams were held at Hotel Mosman (The Duck) on Sunday night, with Australian cricket icon Allan Border also in attendance.
"He is still very much part of our club and was with the boys on Sunday night," Mr Adlam said.
"Allan watched the Seconds claim victory – and then the Firsts won – so it was clearly something worth celebrating.
"Let's just say we had a pretty big night."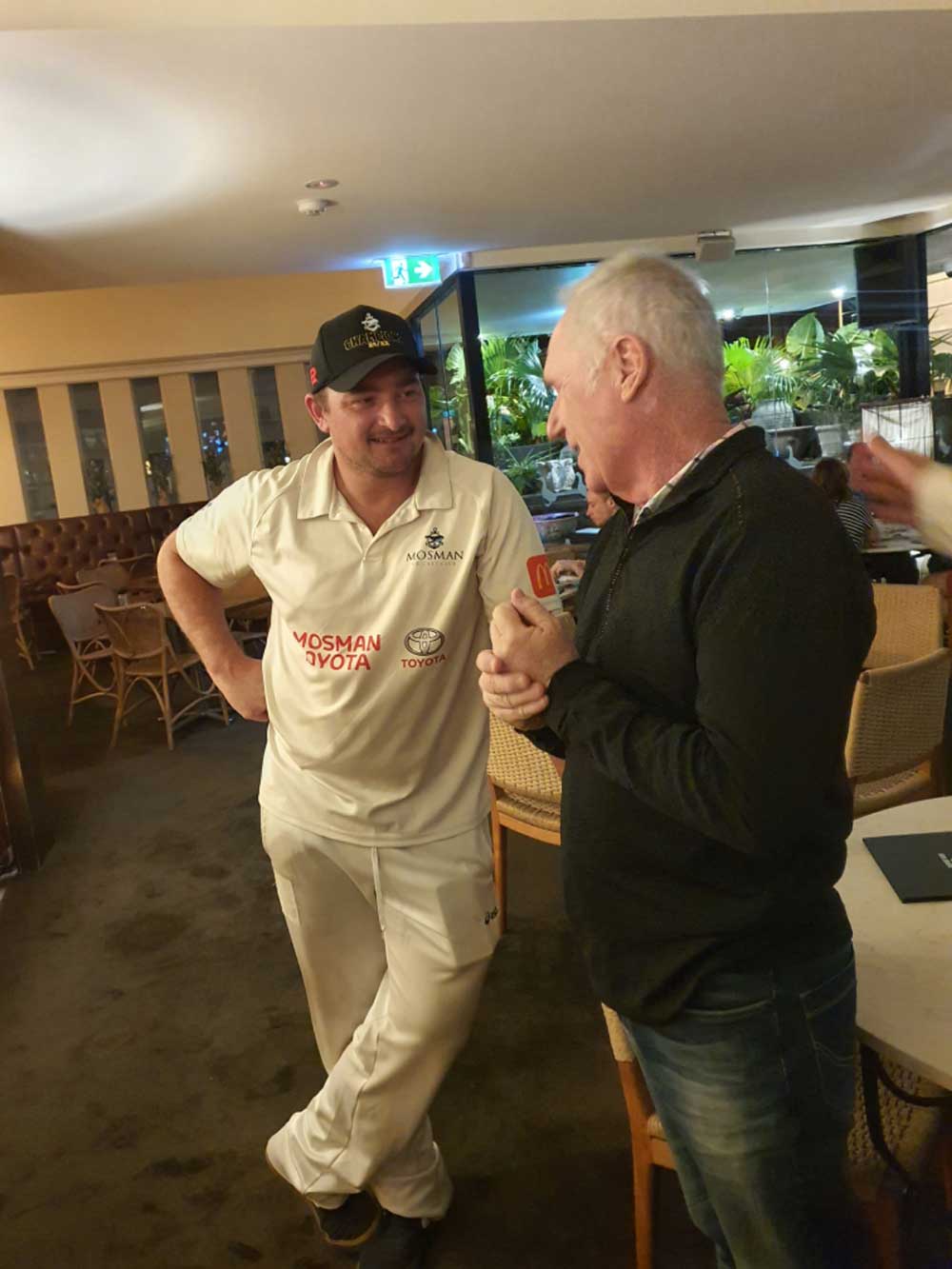 When The Duck closed its doors at midnight, Border walked the group back to the change rooms at the oval bearing his name, to soak in the magnitude of what Mosman Cricket Club had achieved.
"It was one of those surreal moments where we had 30 guys in the change room, it was 2am in the morning, and then Allan Border stood up to give a speech," Mr Adlam said.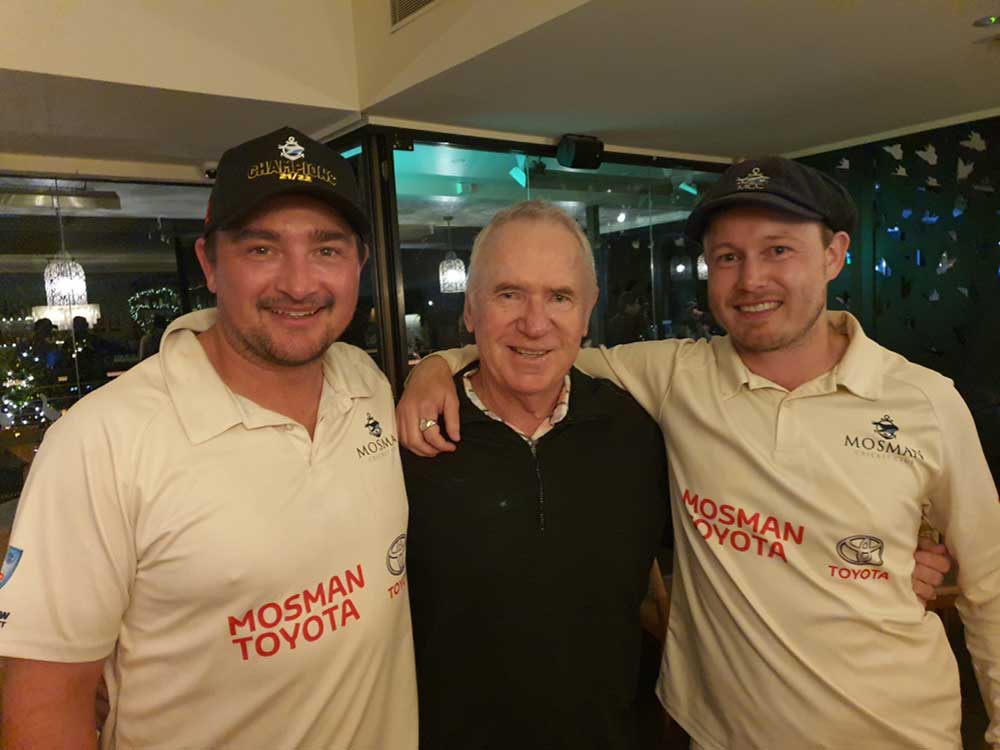 "A.B talked about the history of the club and growing up in Mosman and then spoke about the significance of winning a Premiership.
"It was a very special moment and one we won't ever forget."
Get The Latest News!
Don't miss our top stories delivered FREE each Friday.