Neutral Bay development headed for Land and Environment Court after neighbourhood objections.
The re-development explosion on the lower north shore continues, with plans submitted to North Sydney Council for 40 new apartments in Neutral Bay, meaning the loss of several homes on Merlin St.
Alton Property Group wants to spend $32.8 million on the high rise project which will offer 50 carpark spaces, a swimming pool, 'edible gardens' and communal open space with barbecue facilities.
Plans to North Sydney Council show homes between 1 and 10 Merlin St would be bulldozed to make way for the new units.
The existing apartments on the northern end of the site would also undergo modifications and facade upgrades as part of the project.
Neighbouring residents have expressed their concerns in written objections to Council, citing parking issues, loss of sunlight and dampness as potential issues.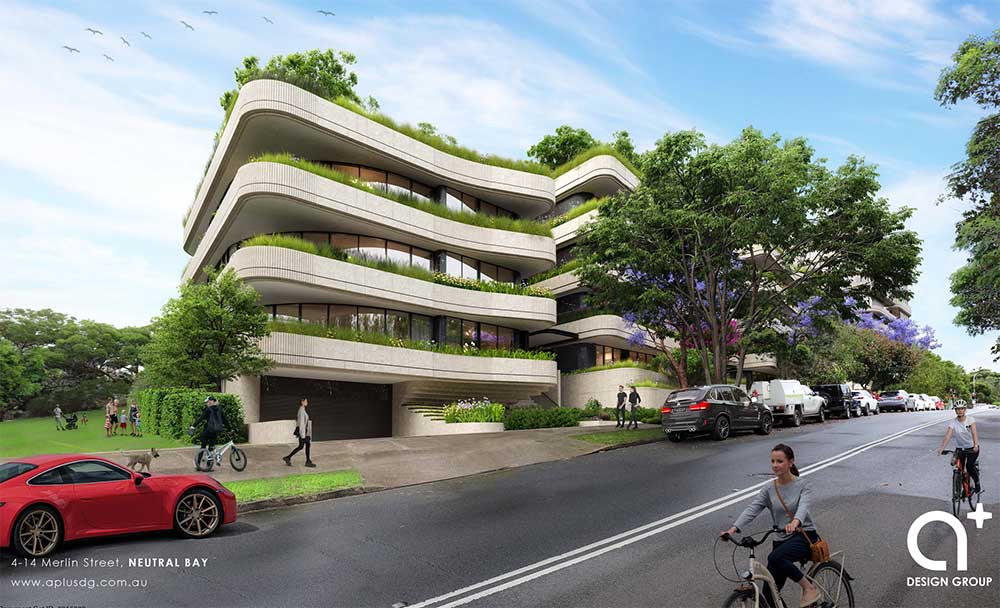 "The size of the building is completely out of character with the street and surrounds," local man Richard Lennox said in a submisison to Council, "The amount of natural light blocked and the shadow cast by this building especially in the evening will be deleterious to surrounding buildings in Merlin Street."
Another submission, on behalf of the owners of 17 Merlin St has raised concerns on the "gross overdevelopment" of the site.
"The most evident impact of the proposed development will be on the visual privacy and amenity of adjacent developments on Merlin St including our clients semi-detached dwellings at 17 Merlin St," it says.
"The proposal includes several communal areas and external balconies with overlooking potential onto private recreation areas and habitable rooms of those semi-detached dwellings at 17 Merlin St."
Alton Property Group in its plans said the development would not cause unreasonable levels of overshadowing.
"This proposal will contribute to the supply of high density housing and provide a mix of apartment size and will also enhance the local economy," the company said.
"The amenity of adjoining premises has been considered in the design process ensuring that this proposal does not impact on views nor does the built form cause unreasonable levels of overshadowing to adjoining premises."
The proposal has been red stamped by North Sydney Council, with the application now heading to the Land and Environment Court after Alton Property Group lodged an appeal against the refusal.
Get The Latest News!
Don't miss our top stories delivered FREE each Friday.