Postcard from Byron: Local buyers lined up for celebrity beachside hideaway.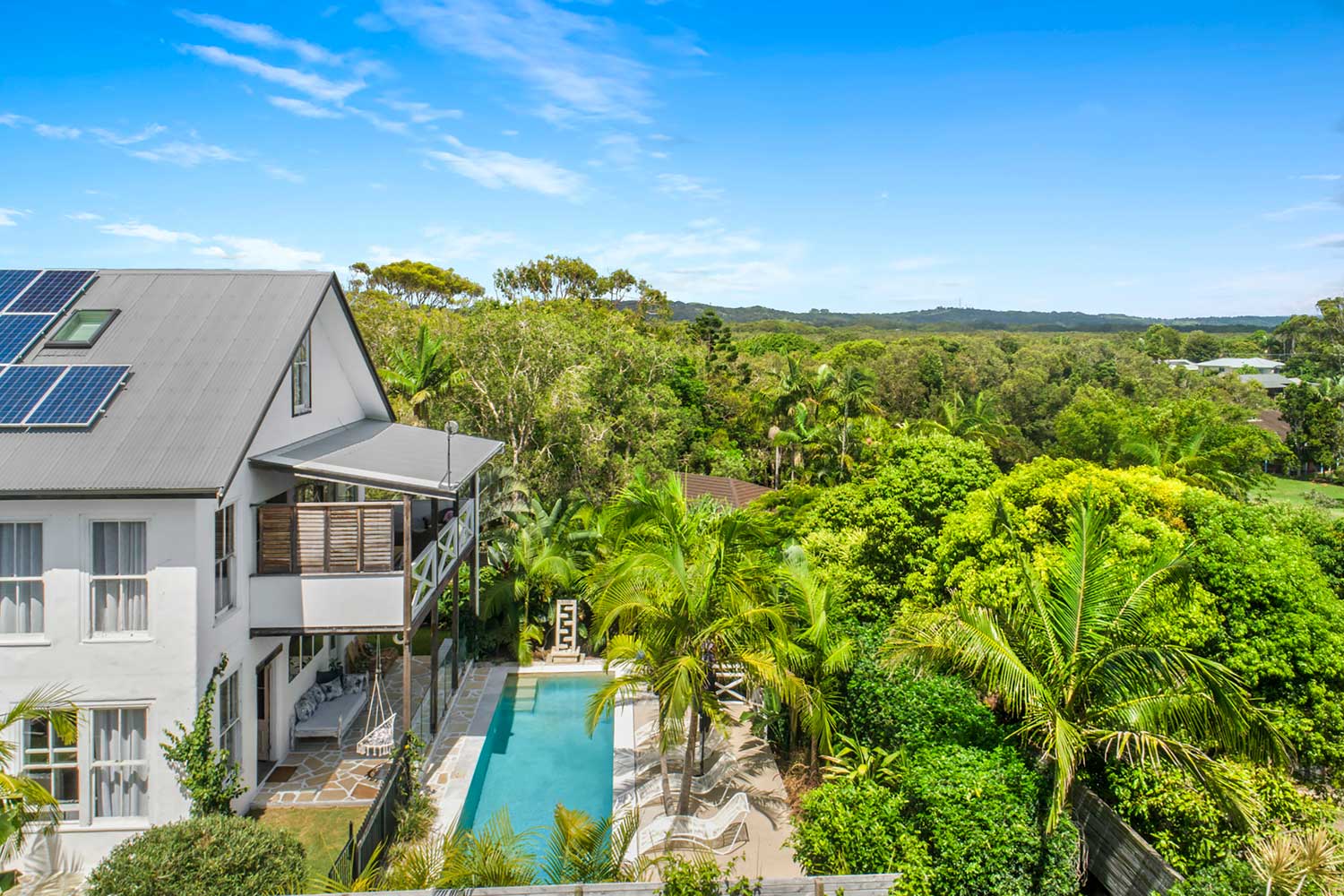 A former hippy haven turned celebrity mecca, Byron Bay is now the destination of choice for cashed up, stressed out city slickers wanting to realign their chakra in complete luxury.
The idyllic utopia (population 35,000) boasts some of the most expensive property in the southern hemisphere, with Mosman agent Michael Coombs last year securing a record $22 million for a beachfront home on Wategos, within days of it listing.
"Limited housing has made this part of the world a hot spot for the rich and famous," Coombs says, "it's the ultimate prestige address for people looking to leave the city and live the ultimate lifestyle."
Coombs has just listed the Byron celebrity hideaway "Pacifique", a six-bedroom European style villa, located on Pacific Vista Drive and just footsteps to Dolphins Beach.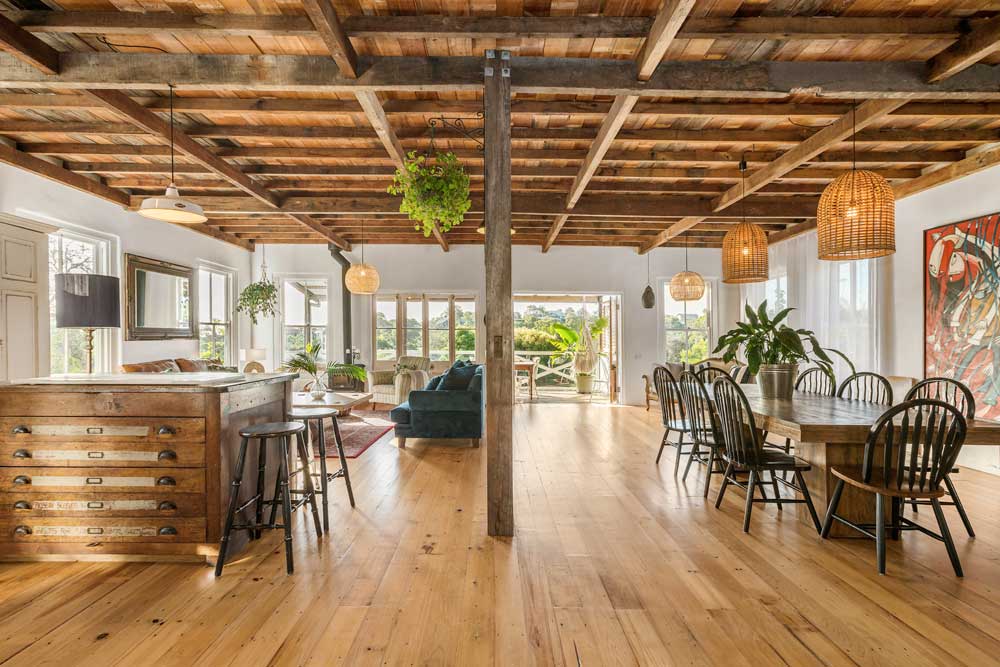 "The residence has been a labour-of-love for the owners, who've created a stylish and unique home filled with incredible treasures from around the world," he says.
"It's a modern and sophisticated home that has all the character of a grand colonial estate."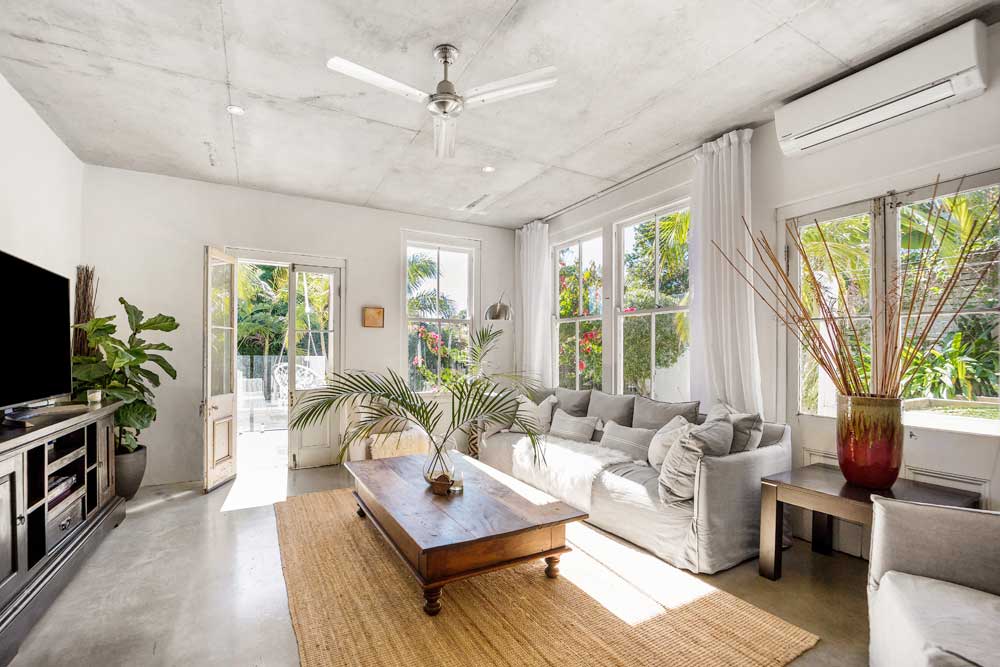 Completed in 2016, 'Pacifique' is being sold with a turnkey option for buyers looking to move straight in, proprietors Anthea and Louis Costa tell Mosman Collective.
"The interiors are bespoke, and we've spent years sourcing everything from doors, windows, sinks and baths from our travels around the world."
"It's been a home and a business we've cherished and one we've loved opening up for guests who come to experience Byron.
"Staying here feels like you're in a European resort, surrounded by olive and lemon trees, bougainvillea and vintage daybeds."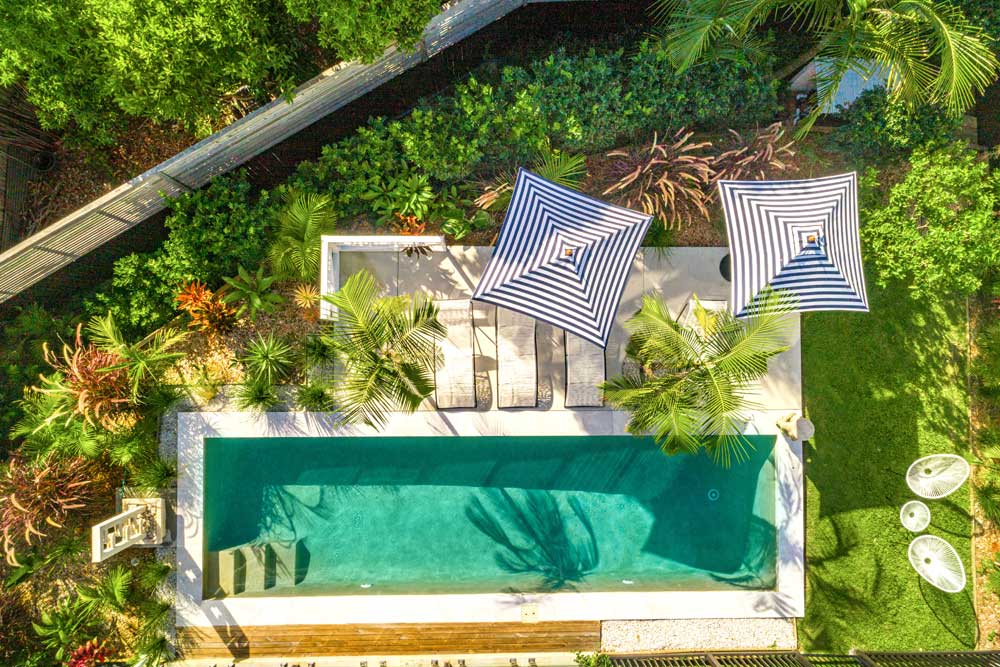 Features of the property include 16 matching sets of antique sash windows from a grand Murwillumbah estate, butterfly French doors salvaged from a Rockhampton Pub, two sets of dark green oversized doors from the QVB, beautiful clawfoot baths, an antique Turkish marble sink, and a huge antique double front door from pre-war Eastern Germany.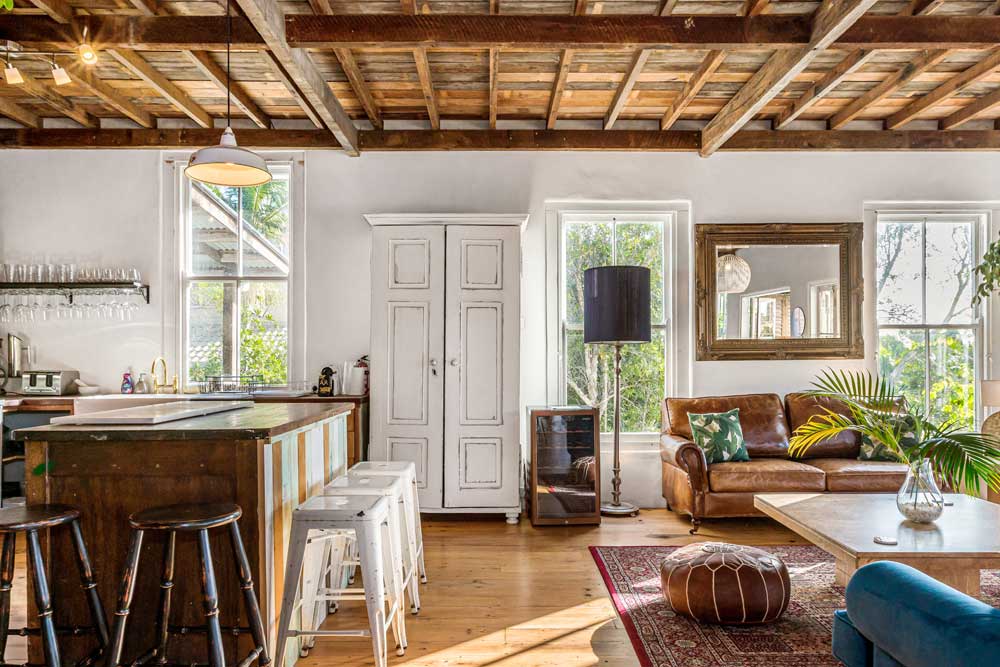 "There are also spectacular ceilings throughout," Coombs says, "from exposed timber beams in the grand living room and the raw concrete of the suspended slab on the ground floor to the colourful vertical-joint timbers, sourced from original Queenslanders."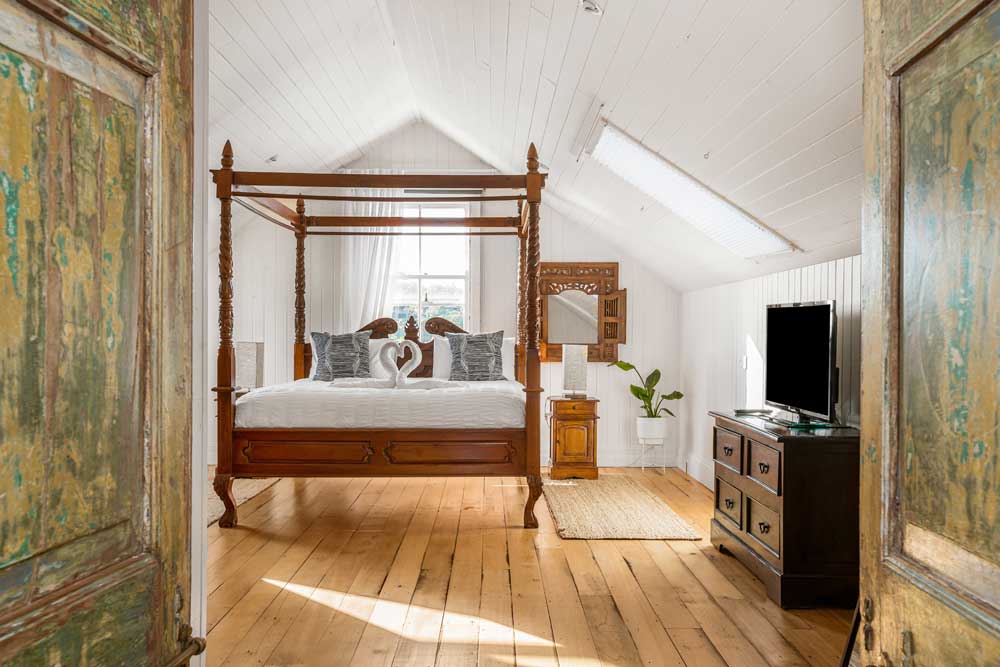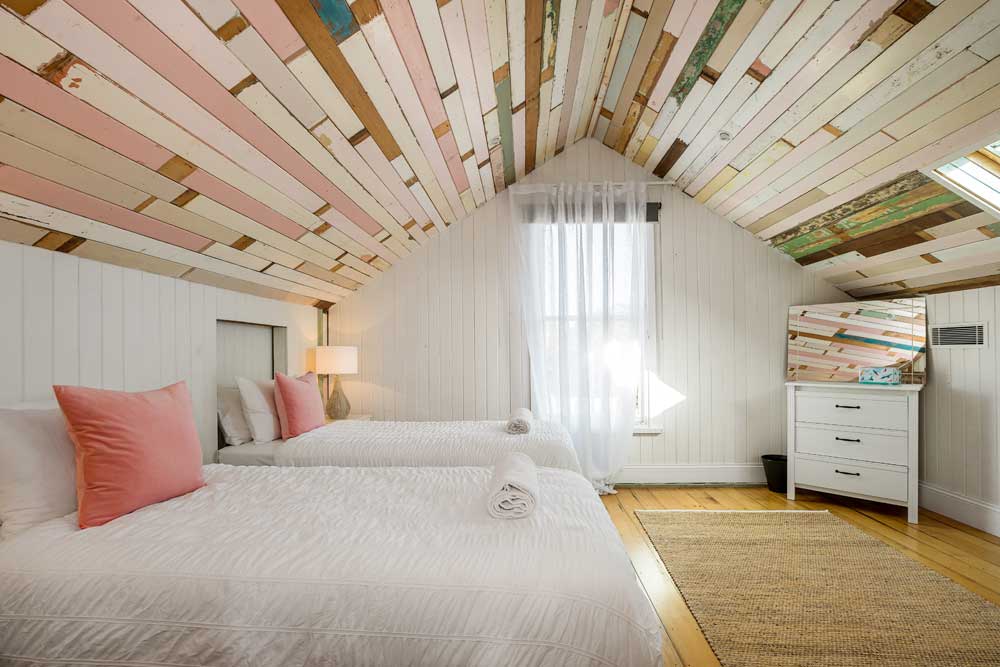 With the family now expanding their growing wine business, Aurum Mead, the time is right to pass the property on to new owners.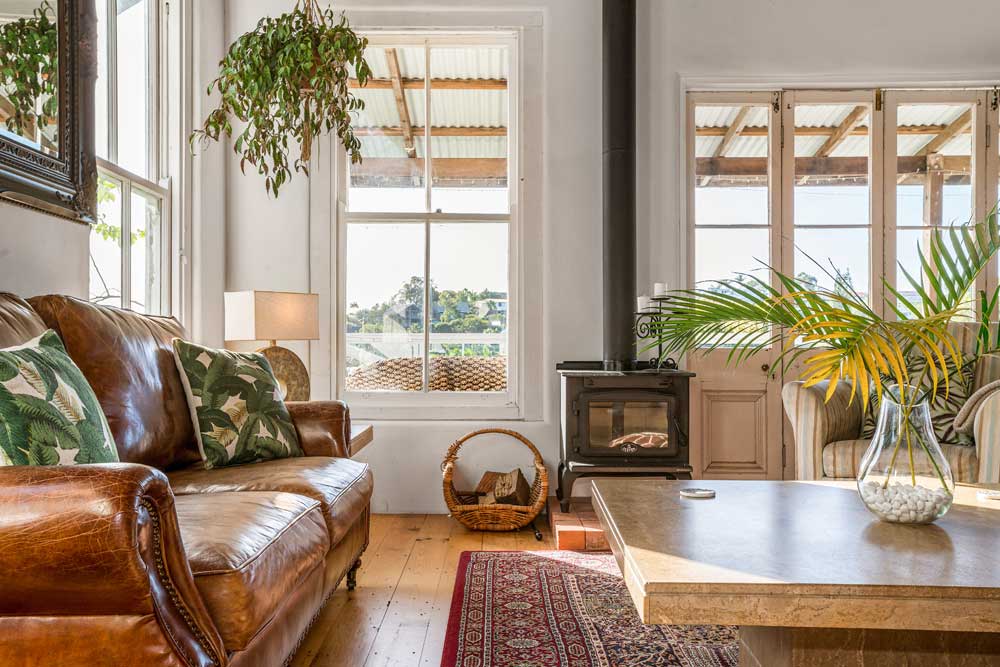 And there's no shortage of minted buyers, thanks in part to the latest Covid lockdown.
"The lockdown has reminded people why they want to move out of the cities," said Mr Coombs.
"We've got a backlog of Mosman people ready to purchase in Byron as soon as these restrictions are eased."
Coombs is running an expressions of interest campaign, guiding the home at $8.5 million.
Get The Latest News!
Don't miss our top stories delivered FREE each Friday.