Lockdown Recipe: Check out this INSANE vegan chocolate cake. It's a must try!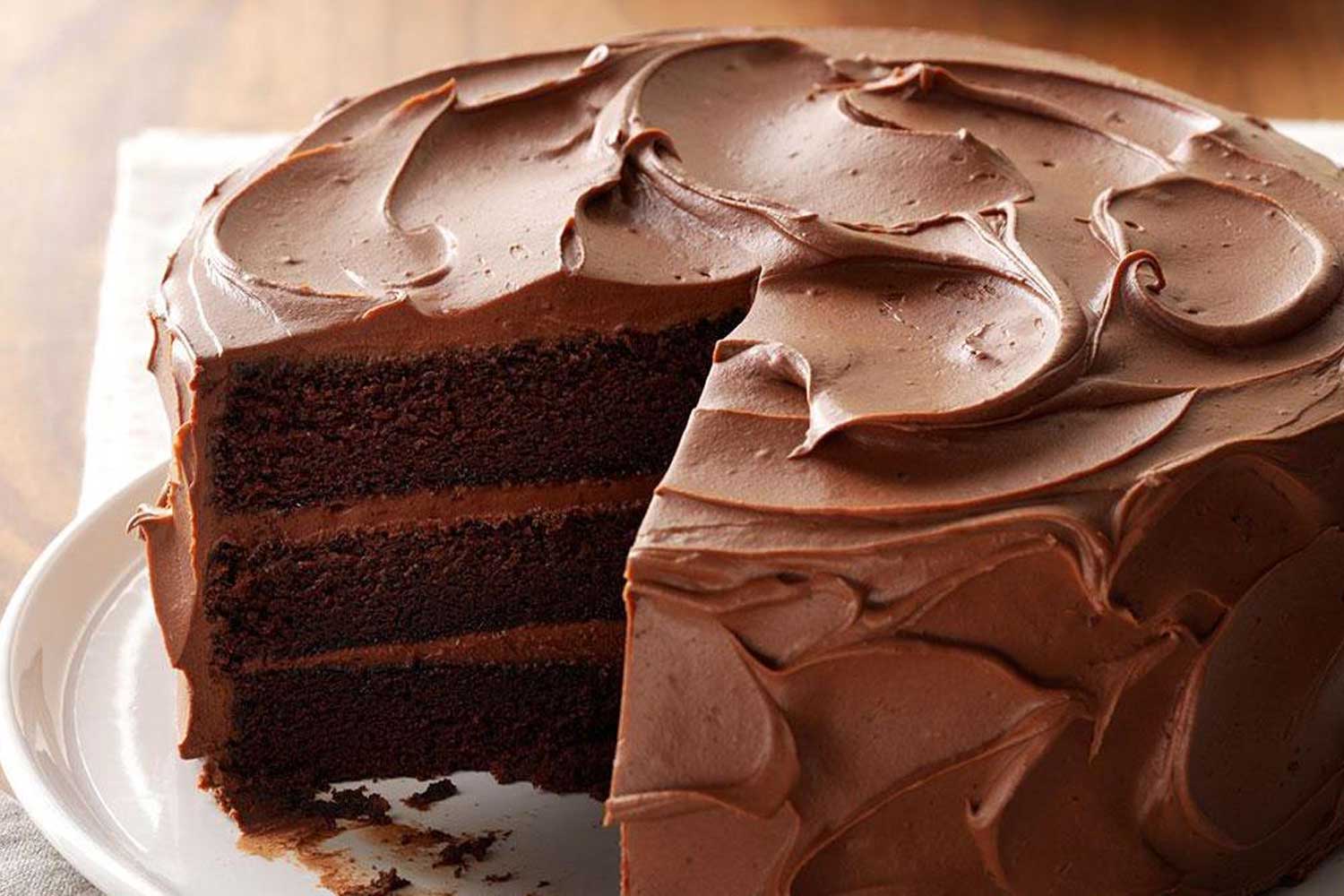 When we posted a photo of local resident Hannah Hill's chocolate cake, the recipe requests came in thick and fast! As promised, here is her Best Vegan Chocolate Cake – a quick and easy recipe, made in one bowl! Recipe via Nora Cooks.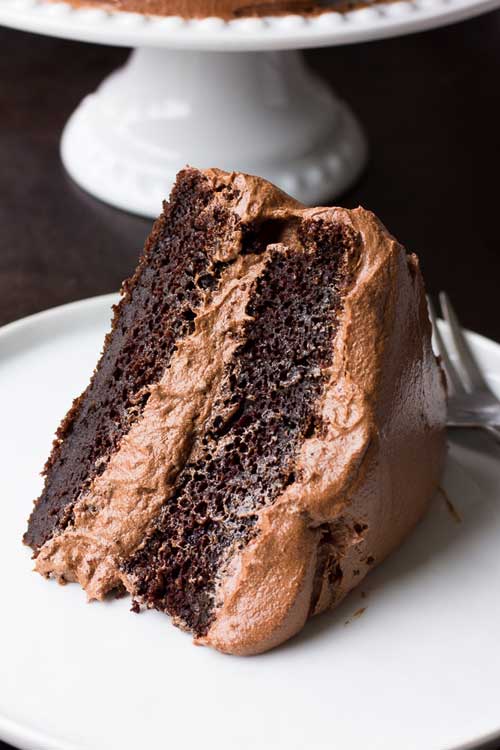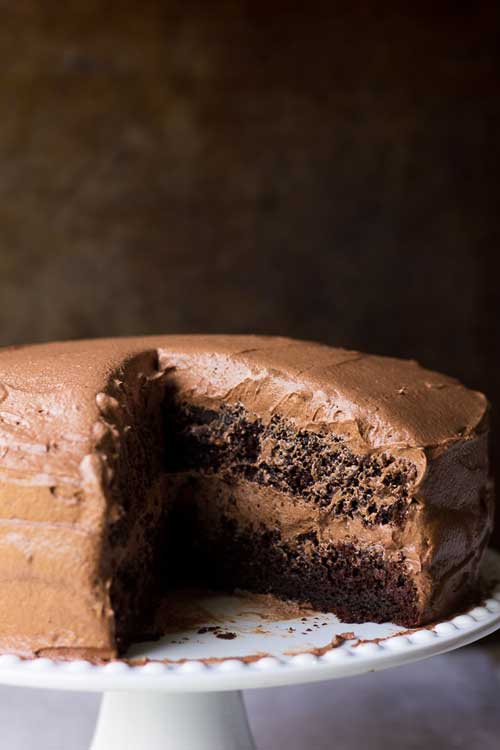 Chocolate Cake:
250 g unsweetened almond milk
1 tablespoon apple cider vinegar
250 g all purpose flour
350 g granulated sugar
64.5 g cocoa powder
2 teaspoons baking powder
1 teaspoon salt
109 g canola oil OR melted coconut oil
162.67 g unsweetened applesauce
1 tablespoon pure vanilla extract
236.59 g boiling water
Chocolate Buttercream Frosting:
86 g cocoa powder
340.5 g earth balance vegan butter, softened baking sticks preferred
480 g powdered sugar
2 teaspoons pure vanilla extract
62.5 g unsweetened almond milk
For the Chocolate Cake:
Preheat oven to 350 degrees F and grease two 9-inch cake pans. I also line them with parchment rounds and lightly flour for easy removal of the cakes later.
Measure 1 cup unsweetened almond milk and add the tablespoon of vinegar to it. Stir slightly and set aside to curdle.
In a large bowl, add the flour, sugar, cocoa powder, baking powder, baking soda and salt. Whisk well to combine.
Now add the oil, applesauce, vanilla and almond milk/vinegar mixture. Mix on medium speed with a hand mixer (or stand mixer with the paddle attachment) until well combined.
Lower the speed and carefully pour in the boiling water, continuing to mix into the cake batter until combined. The batter will seem very runny at this point; that is how it should be, trust me!
Divide the batter evenly between your cake pans. Bake for 30-35 minutes, or until a toothpick inserted in the center comes out clean. After 10 minutes of cooling in the pan, carefully remove the cakes from the pans and let cool completely before frosting.
For the Chocolate Buttercream Frosting:
Add the cocoa powder to a large bowl (I just wipe out the cake bowl and use it for the frosting). Whisk well to remove any clumps.
Add the softened vegan butter and mix with a hand mixer until creamed and well combined.
Add half of the powdered sugar and half of the almond milk, and mix until combined. Add the rest of the powdered sugar and vanilla extract. Mix starting on low, and turn to high. Mix until fluffy and combined.
If the frosting seems too dry, add more milk, a tablespoon or two at a time. If the frosting seems too wet and doesn't hold it's shape, add more powdered sugar until it thickens up.
For cupcakes, fill liners half full and bake for 20-25 minutes. The whole recipe will yield approximately 24 cupcakes.
Double the recipe to make a 4 layer cake, or cut in half to make a 1 layer round cake. You can also make a bundt cake, simply bake for 45 minutes. Or a 9 x 13 inch cake, baking for about 35-40 minutes.
Don't like a lot of frosting? Cut the frosting ingredients in half. The recipe as written makes enough for thick layers of frosting.
Nut allergy? You may substitute soy milk or another milk for the almond milk, any non-dairy milk will work here.
No applesauce? Substitute 2 flax eggs (2 tbs ground flax + 5 tbs water), whipped aquafaba or another egg replacer such as Bob's Red Mill (2 eggs worth).
Nutrition:
Serving: 1 serving | Calories: 496kcal | Carbohydrates: 71g | Protein: 4g | Fat: 25g | Saturated Fat: 4g | Sodium: 408mg | Potassium: 222mg | Fiber: 4g | Sugar: 53g | Vitamin C: 1mg | Calcium: 59mg | Iron: 2mg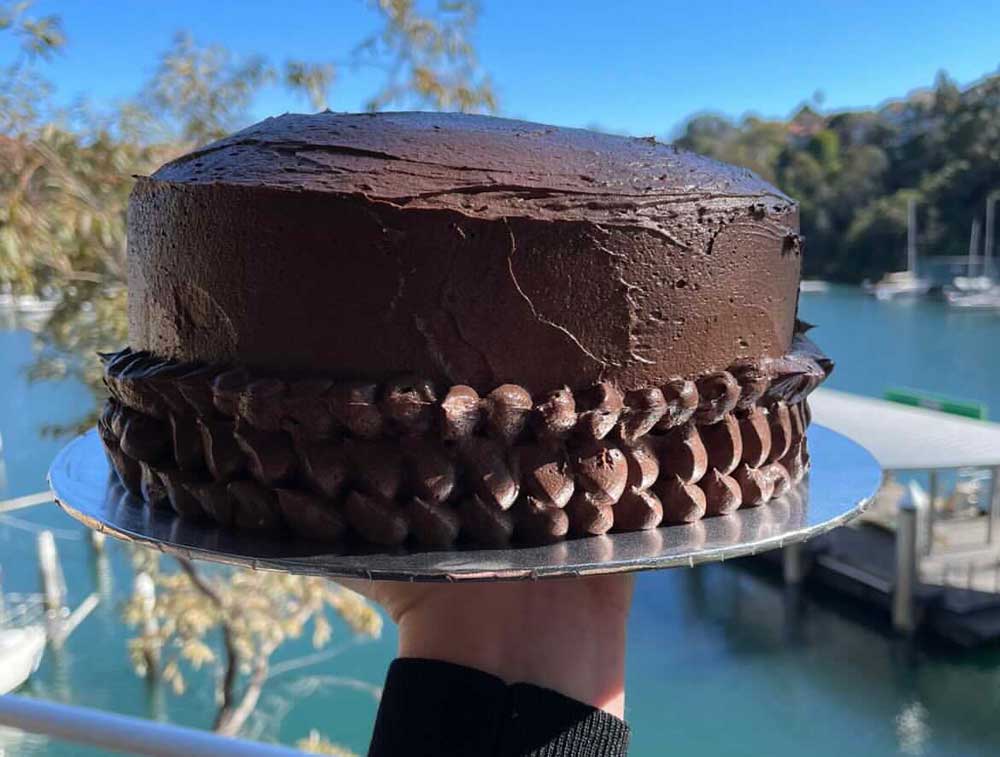 Get The Latest News!
Don't miss our top stories delivered FREE each Friday.