Local Latest: 2022 Humpty Dumpty Balmoral Burn – Sunday 29 May.
Save the date! The Humpty Dumpty Balmoral Burn is back on Sunday 29 May 2022.
This year is the 20th anniversary of the landmark charity run, and after two years of cancelled events (thanks Covid), Australian hospitals and health services need our help more than ever before.
"Fundraising – both community and corporate – is the Humpty Dumpty Foundation's bread and butter and has allowed us to provide millions of dollars of medical equipment to hospitals across the country," Humpty Dumpty Balmoral Burn Creator and local, Phil Kearns AM says.
"The past two years have been tough, with our in-person fundraising activities unable to press on but we are hopeful the entire community will really come together to support this year's Humpty Dumpty Balmoral Burn.
"This year's event is a very real opportunity for us to show our thanks to doctors and nurses all across Australia.  2020 and 2021 were extremely tough for all of us and we couldn't have gotten through these two challenging years without the dedication and commitment of our medical teams in metropolitan and regional Australia."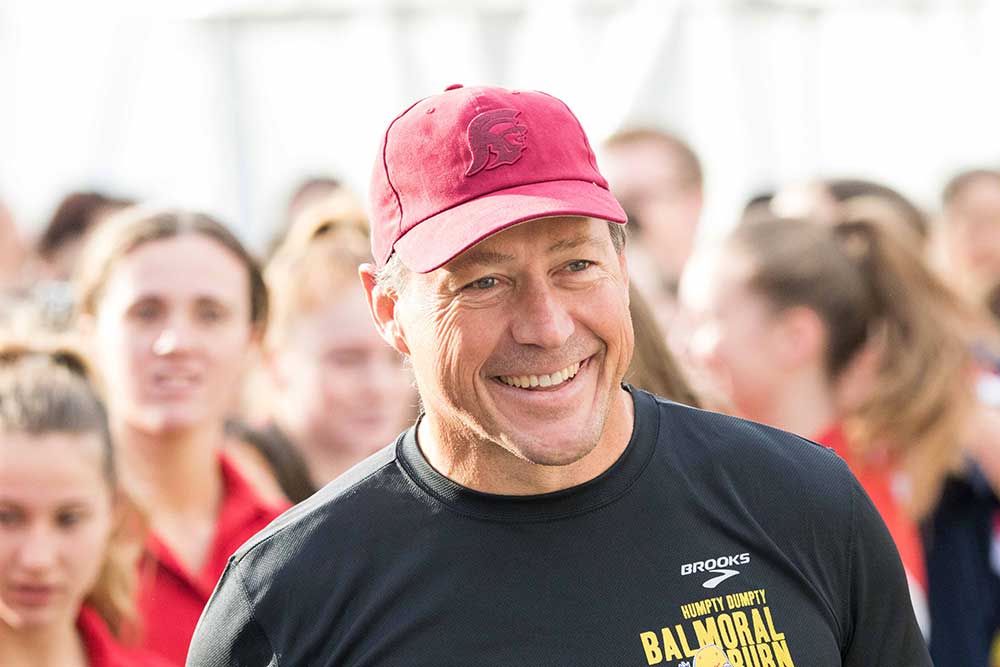 The Balmoral Burn is a key local event, bringing the community and pets together as we take on the 420m Awaba St hill, Sydney's steepest street.
"Every step you take in supporting Humpty and the Balmoral Burn means children in every part of our country are one step closer to improved health outcomes," said Humpty Dumpty Foundation Founder and Chairman, Paul Francis OAM.
Register at www.balmoralburn.com.au to participate in this year's event as an individual, family, school, with your pet, or as a corporate team.
To create a COVID-19 safe event, reducing touch points and managing capacities to allow for physical distancing, the 2022 event will be accepting ONLINE REGISTRATIONS ONLY.  Register now to secure your spot!
Register, Raise, Run!
This year the Humpty team have introduced new incentives and rewards for our amazing Balmoral Burn fundraisers!  Hit your fundraising milestones and you'll earn cool prizes such as stylish merchandise and Brooks vouchers or access to our post-race day luncheon inside Humpty's Marquee!
Date: Sunday May 29 2022
Time: First race starts at 8.20am
Location: Awaba Street, Mosman, Sydney, New South Wales
Registration Cost:
From $15 – register online until midnight Friday 22 April 2022 for an early burn discount on selected race categories
Register: www.balmoralburn.com.au
About Humpty Dumpty Foundation.
Founder and Chairman Paul Francis OAM began fundraising in 1990 and in 1996, the Humpty Dumpty Foundation was officially born.
The Humpty Dumpty Foundation provides life-saving medical equipment specifically requested by nearly 500 hospitals and health services across Australia.
Each piece of medical equipment requested is stringently assessed by Humpty's medical sub-committee.
To date, Humpty has raised over $85m and each year on average provides more than 400 pieces of medical equipment for Paediatric Wards, Neonatal Units, Maternity and Emergency Departments.  The Humpty Dumpty Foundation provides equipment for approximately 20,000 children (0- 18 years) who are in hospital on any given day.  On average in Australia, 1 in 5 babies will need medical intervention at birth.
Locals, community and business organisations interested in supporting the Humpty Dumpty Foundation and their local hospital, either by donating a piece of medical equipment or by making a donation, can visit www.humpty.com.au or contact the Humpty Dumpty Foundation on 02 9419 2410.
Get The Latest News!
Don't miss our top stories delivered FREE each Friday.