A posture expert has revealed the worst sleeping position that is a "car crash" for your body.
A posture expert with more than 648,000 TikTok followers has revealed the worst possible way to catch some Z's, and it's not good news for stomach sleepers.
In a clip shared on the social media platform that's been viewed 2.2 million times, James Leinhardt warns people to avoid snoozing on their belly at all costs.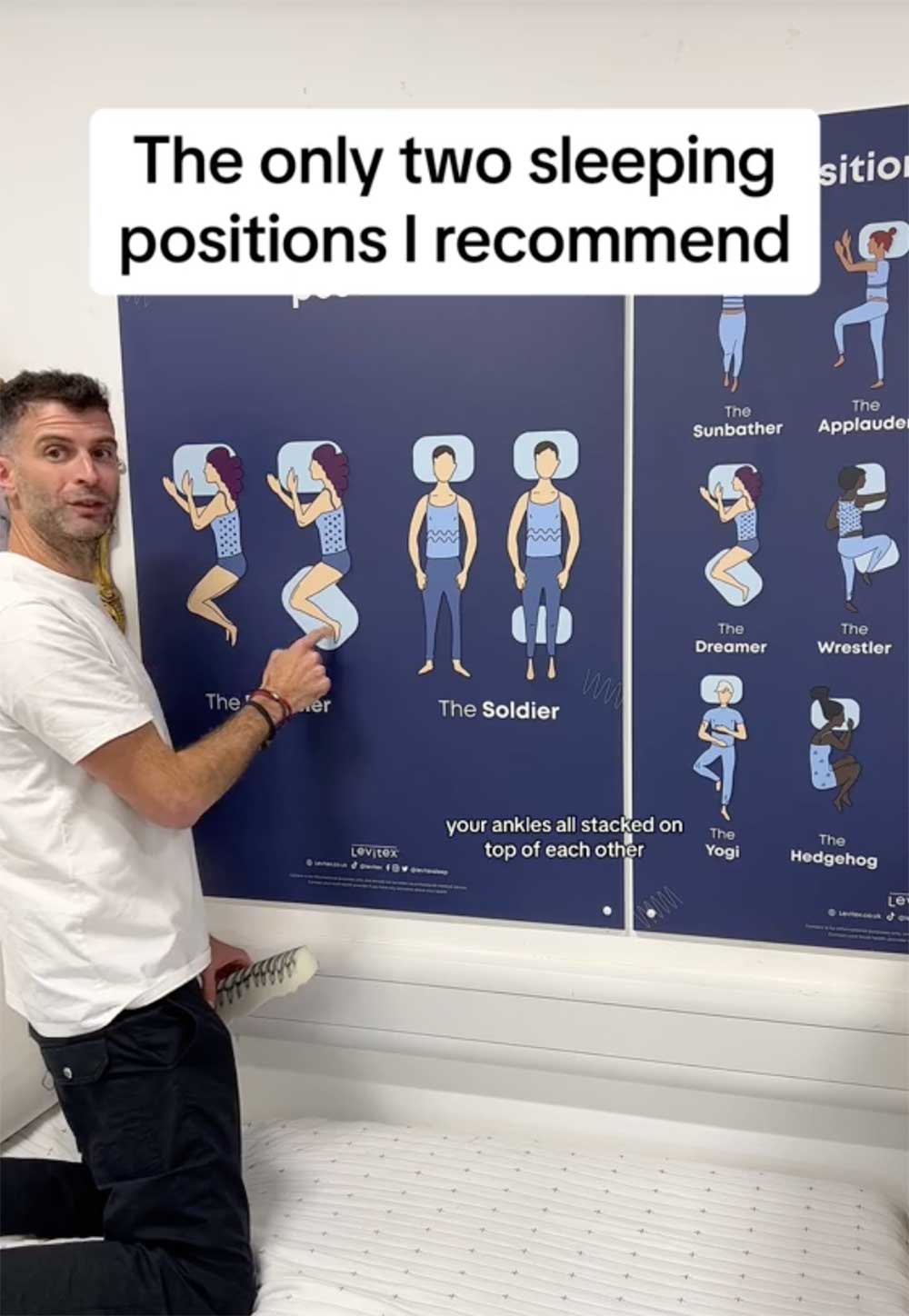 The expert, who founded the foam pillow and mattress brand Levitex, said one of the best positions to sleep in is "The Soldier" (lying straight on your back).
"If you're lying on your back, your spine is immediately supported by the mattress, and you've got the most even distribution of body weight," he explained.
"If you pop a pillow underneath your knees, you'll find that you slightly tilt your pelvis and more of your back is now touching the bed. It's better supported."
The second is "The Dreamer" (sleeping on your side), which is the only other position allowing your spine to stay straight as you sleep, as Leinhardt demonstrates.
"Clinical evidence dictates that you put the least amount of tension through your spine in the sideline position," he said.
Get The Latest News!
Don't miss our top stories delivered FREE each Friday.
"You want your ears, your shoulders, your hips, your knees, [and] your ankles all stacked on top of each other.
"If you pop a pillow between your knees and ankles, then you're going to de-weight that top leg and keep it better supported."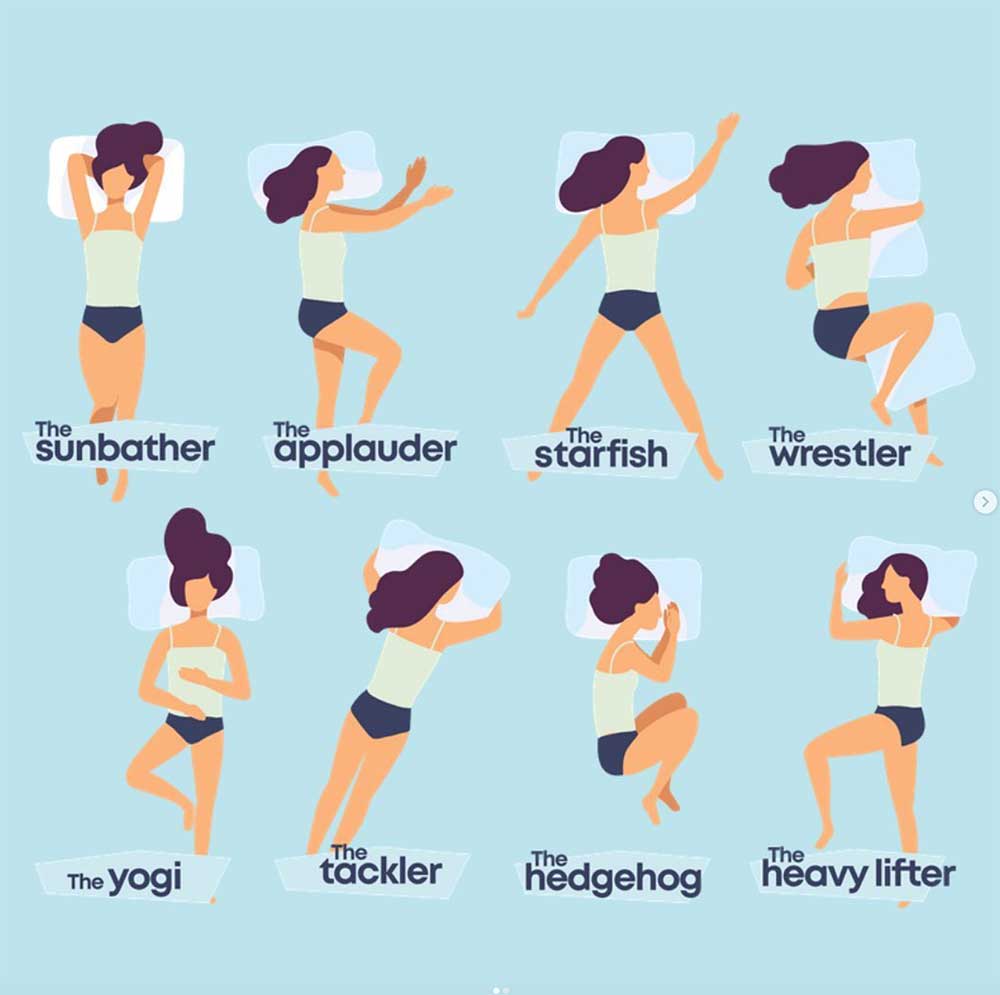 Leinhardt, who has spent more than a decade working with critically injured and chronically ill patients to improve their sleep, told his fans that these are the only two positions to sleep in, "unless you have some sort of clinical reason for lying on your stomach, which is very rare."
The video has received hundreds of comments since it was posted on July 24.
"The clinical reason is I physically can't sleep unless I'm on my stomach," one person responded.
"I've tried not sleeping on my stomach. Sorry I prefer not supporting my back perfectly over not sleeping at all," someone else added.
"I ALWAYS have sleeping paralysis when I sleep on my back," another shared. "I only sleep on one side because of that."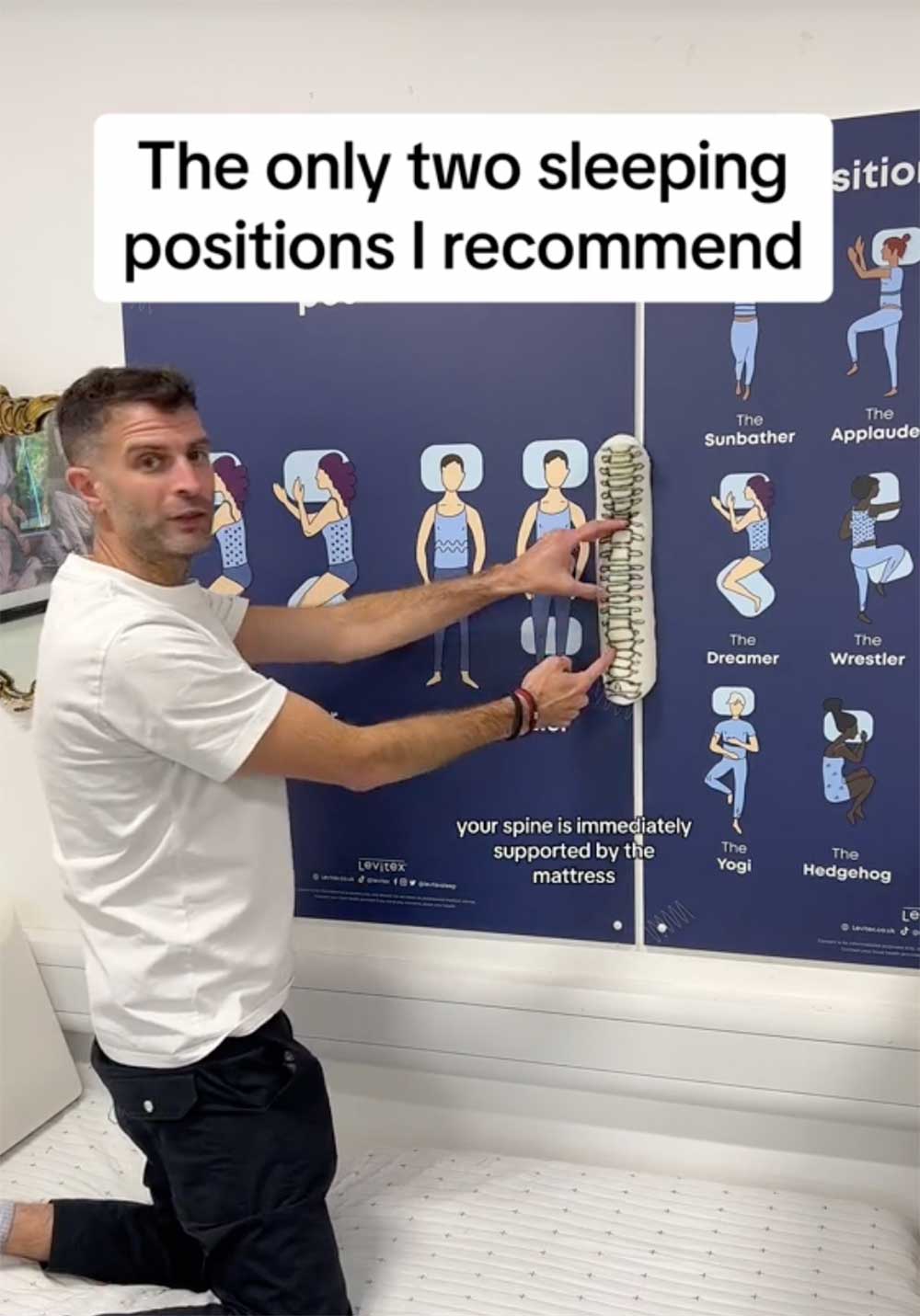 In a previous video, the Englishman told his audience that sleeping on your stomach, with your leg raised and the neck turned to one side, is the "car crash of sleeping positions".
"When you hit 60 or 70 you are going to start getting some arthritis [from sleeping on your belly], you're going to get pain in your neck, you're going to get pain in your hips, you're going to get pain in your shoulder," he said, "it's coming, please believe me, I'm trying to help you avoid it."
Get The Latest News!
Don't miss our top stories delivered FREE each Friday.