A single parking space has just been listed for sale in Mosman. Asking price: $150,000.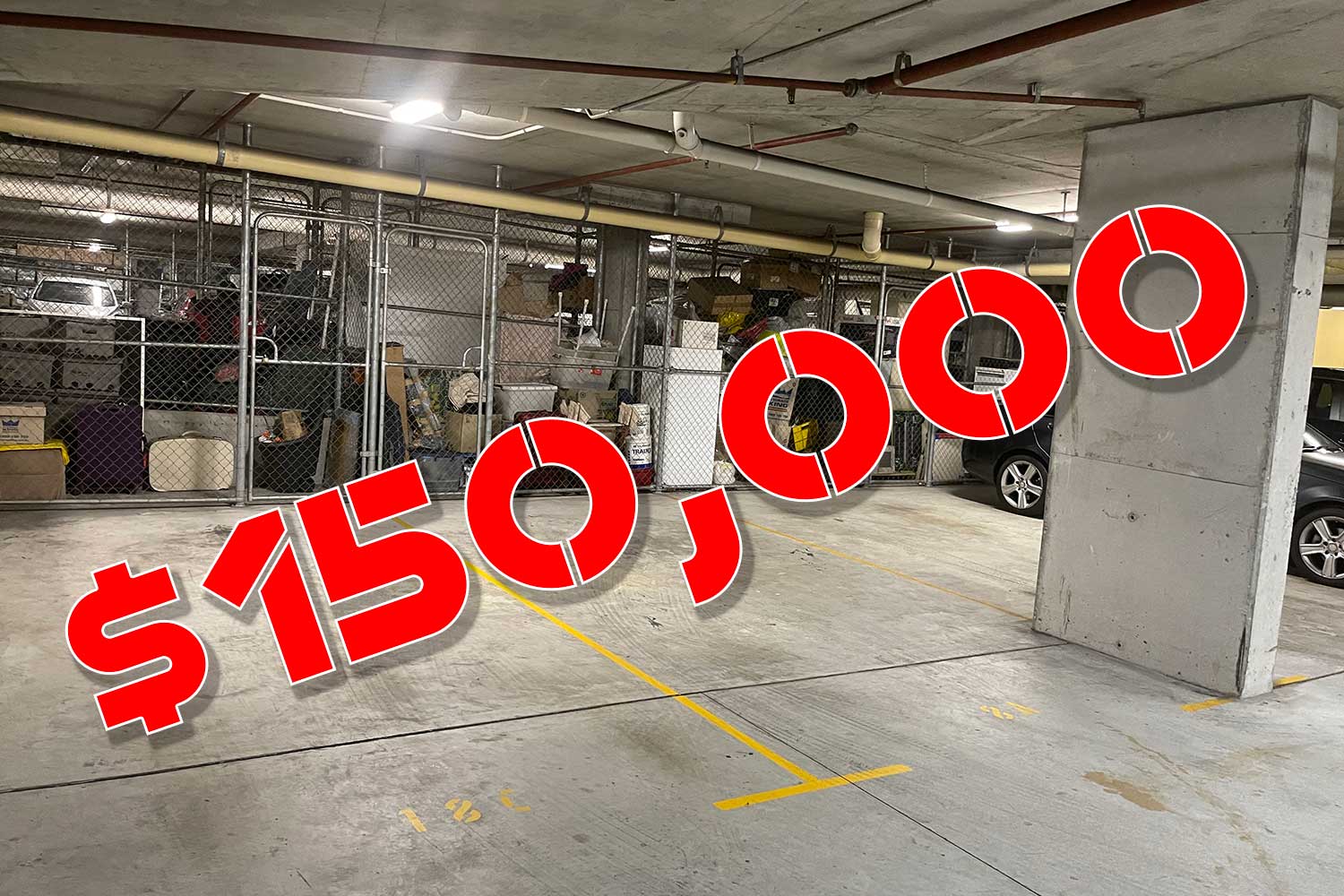 Behind the security doors of a luxury apartment building, surrounded by Mosman's finest boutiques and cafes, you'll find Sydney's most unique real estate listing of 2022.
A 17-square metre car space and storage cage, on the market for $150,000.
Rob Simeon is the agent behind the deal, who tells Mosman Collective it is the most bizarre property he's offered in 35 years.
"It's a serious listing and not fake news," he said, "in fact, we've already had a couple of enquiries from curious locals."
The car space, measuring 6.42m long x 2.75m wide, is located on the basement level of Bridlewood Gardens at 2 Brady St.
Mr Simeon said the parking bay sits on its own title, meaning non-residents can purchase the tiny parcel of land, situated within one of Mosman's prestige unit blocks.
"It's a once-in-a-blue-moon opportunity for people who'd like a designated, exclusive and secure parking spot at Spit Junction," he said.
"For luxury car owners, it would be an ideal location to keep an expensive vehicle off the street."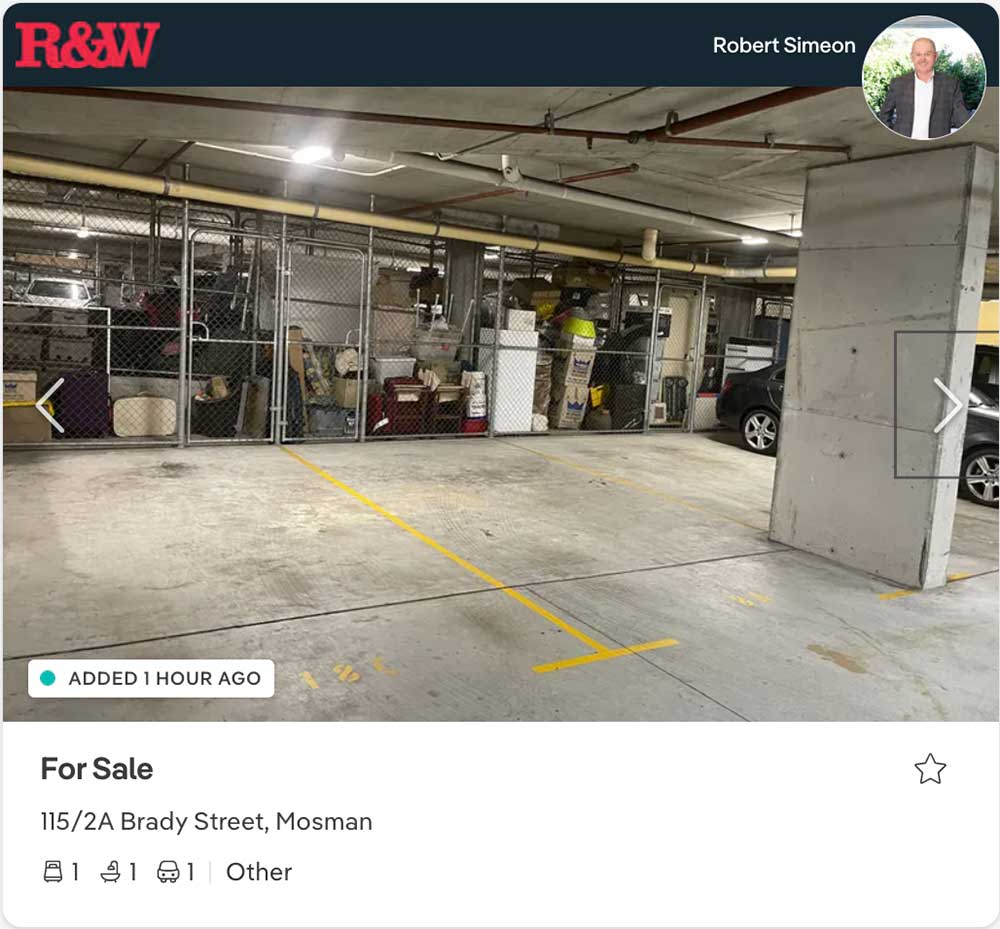 The convenience of the spot, Mr Simeon said, is the reason for its hefty $150,000 price tag.
"I can't remember the last time a parking space was sold in Mosman, and this one comes with its own storage cage," he said.
"To purchase land in Mosman for just $10,000 per square metre is an incredible opportunity.
"The car space also presents as a great long-term investment – you can rent it out and make some decent capital appreciation in the years to come."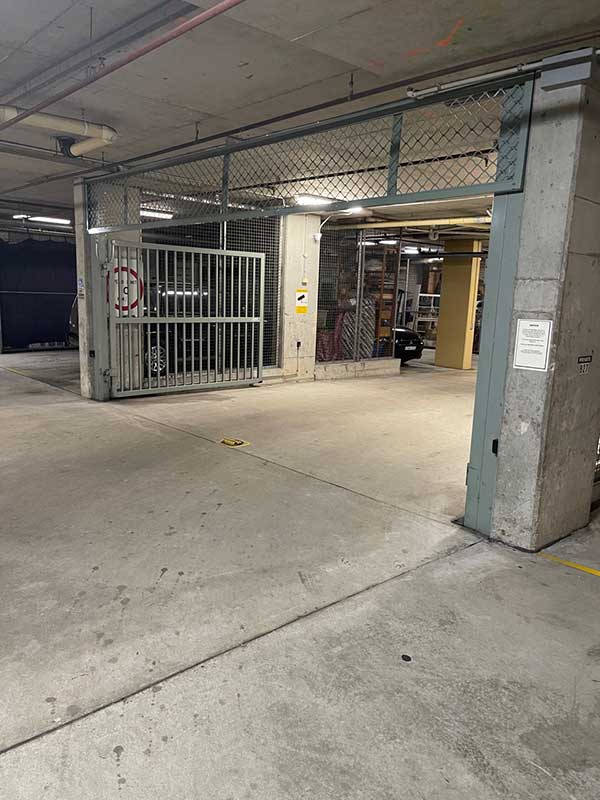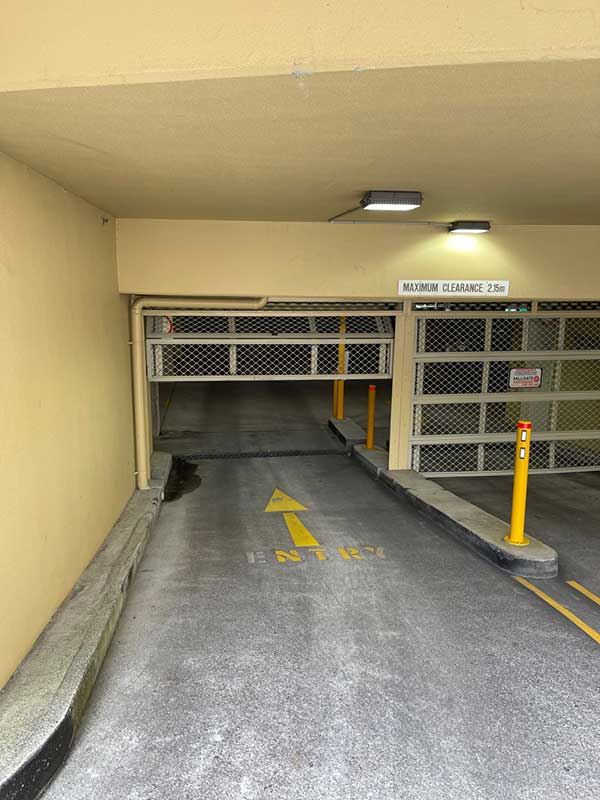 Mr Simeon said a new owner also has the potential to add an EV facility, to "rotate household vehicles that require charging".
"Mosman families often have two – or sometimes three cars – and nowhere to park them.
"The bay in Brady St solves that problem."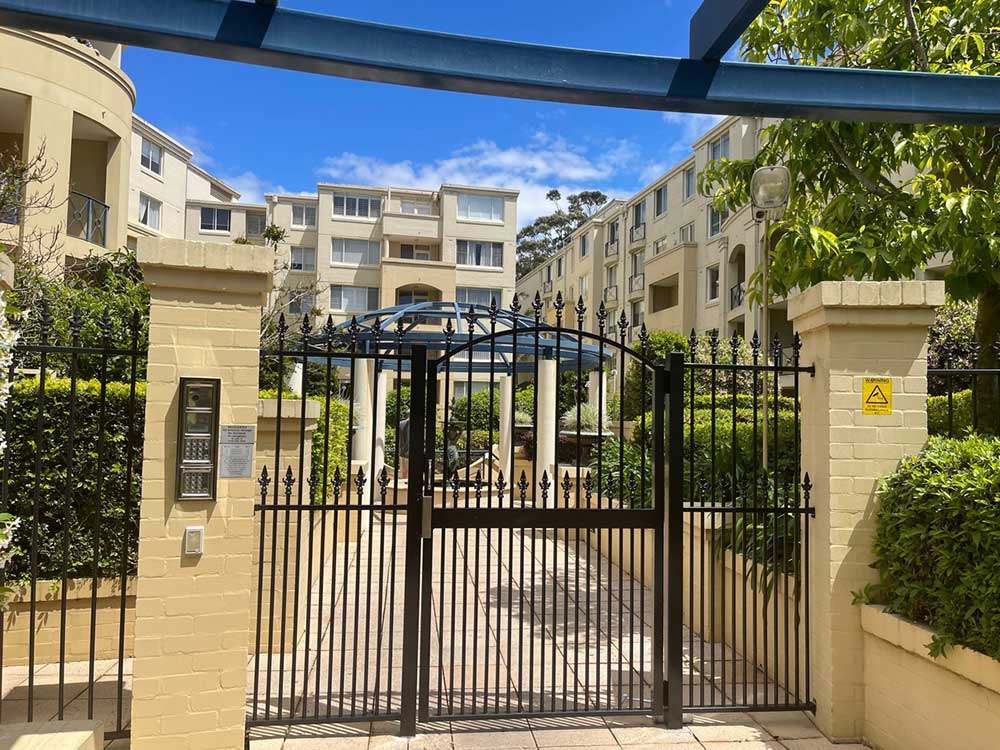 The parking space is accessed by an automatic garage operated by fobs and has CCTV. It is just footsteps to Bridgepoint shopping centre, city buses and Balmoral beach, Mr Simeon said.
"The space is suitable for the largest type of 4WD vehicle but not big enough for a truck or a boat," he said.
"With more people working from home, there is a growing need for local parking spaces."
Parking rental service Parkhound's founder Mike Rosenbaum said the Covid pandemic had also contributed to parking shortages on Sydney streets.
"People are nervous to take public transport since the outbreak. More people are driving," he said.
And that means lower north shore unit owners who previously rented out spare spaces are now filling them with their own recently purchased cars.
Current listings for parking spots in Sydney's CBD range from $100,000 to $190,000.
The top sale last year was a whopping $305,000 for a spot in Macleay St, Potts Point, while a space in nearby Rochwall Crescent sold for $300,000.
Get The Latest News!
Don't miss our top stories delivered FREE each Friday.