Council Roundup: Dine & Discover reminder, Plastic bag ban and free parenting sessions.
As part of its commitment to local news, Council provides Mosman Collective with a weekly update of important events and information. Here's what's happening.
NSW Government Vouchers
Residents are reminded that Dine & Discover NSW vouchers will expire on 30 June while Stay NSW and Parents NSW vouchers end on 9 October.
The NSW government launched Dine & Discover NSW to encourage the community to get out and about and support dining, arts and recreation businesses.
Vouchers can be used seven days a week, including public holidays, at participating NSW businesses.
Businesses that are not already registered can check their eligibility and register online HERE.
Plastic Bag Ban
The first stage of the NSW government's plastic ban has now come into effect with the supply of lightweight plastic shopping bags banned from 1 June.
The supply of single-use plastic straws and cutlery, bowls and plates and expanded polystyrene (EPS) food service items will be banned from 1 November.
All plastic substitutes of banned items are also banned, including biodegradable plastic or compostable plastic substitutes. Other environmentally-friendly options, such as reusable items and bamboo, will need to be sought.
Exemptions apply in certain settings to ensure continued access to single-use plastic straws for people with a disability or medical need.
Parenting Sessions
Parents and carers are invited to join a series of free parenting seminars being provided by the Lower North Shore Child and Family Interagency with support from Mosman Council.
Experienced counsellor Stefanie Lui Ten will share skills and strategies to help build children's resilience and answer questions about the challenges faced by parents during the first session, Conversations with our Children, which will be held online on Thursday 9 June from 7pm to 8.30pm.
Speech pathologist Sherene Alfreds will focus on child language development during an in-person session on her PlayTalkRead program at Mosman Square Seniors Centre on 15 June.
In the final session which will be held online on 30 June, Yasmin London will share tips about setting up a cyber-safe home.
Visit events.mosman.nsw.gov.au to register for the sessions.
Refugee Week Lunch
Hear inspiring stories of refugee survival and success and enjoy traditional Assyrian music as well as performance poetry focusing on healing and harmony at a special lunch for Refugee Week.
Kenyan-born migrant and refugee advocate and Local Hero at the 2021 Australian of the Year awards Rosemary Kariuki will share her incredible journey, learning from her father's struggle in the Mau Mau uprising against British colonialism, how she helps women escape domestic violence and financial distress and works to reduce cultural barriers.
The event, which will be held at Mosman Art Gallery on Wednesday 29 June from 12pm to 2pm, is an initiative of the Lower North Shore Multicultural Network with support from Mosman Council and Sydney Multicultural Services in celebration of the strength and resilience of refugees.
Visit events.mosman.nsw.gov.au to book or contact Noel Zihabamwe on 9955 3952 or Eric Poulos on 9936 8193 for more information.
Community Grants
Not-for-profit community groups and organisations with projects that benefit the Mosman community can submit applications for Council's Community Grants program 2022/23 until 14 June.
The program aims to assist Mosman-based organisations in recognition of their significant contribution to the local community by helping them to provide key services that supplement community and cultural service provision in Mosman.
Visit yourvoicemosman.com.au/community-grants-2022-23 for more information.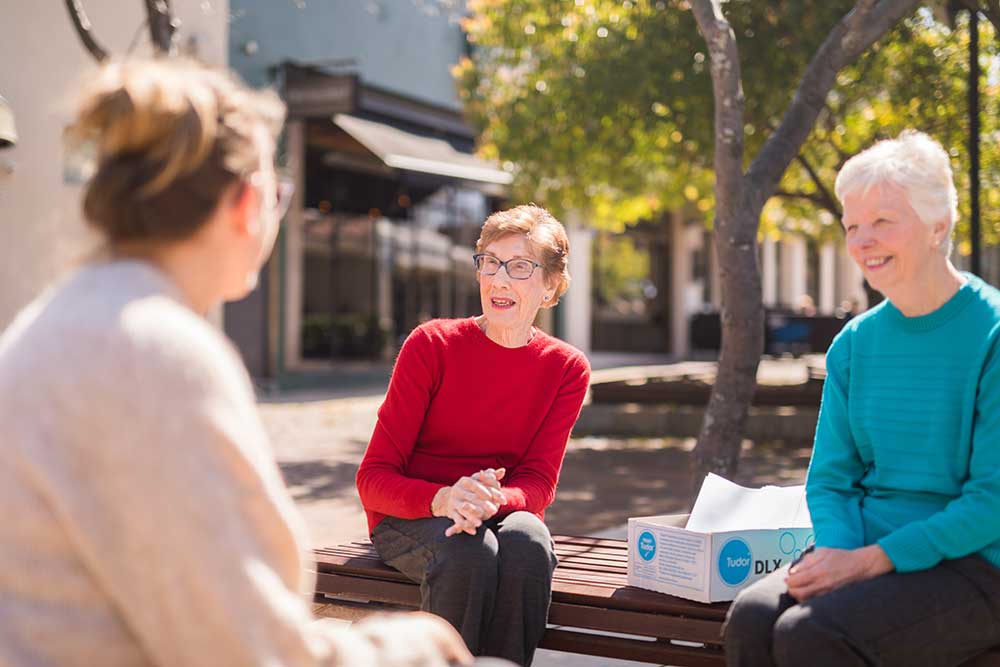 Mosman Market
Council's popular monthly Mosman Market is on again at Mosman Square and Village Green on Saturday 4 June.
Shop for handmade gifts from a range of artisan stalls featuring an eclectic array of jewellery, textiles, ceramics, homewares, fashion and skincare amid a vibrant atmosphere.
Visit the market on the first Saturday of the month between 8am and 3pm.
Get The Latest News!
Don't miss our top stories delivered FREE each Friday.