Cremorne woman brought back to life after "dying" on early morning swim at Manly Beach.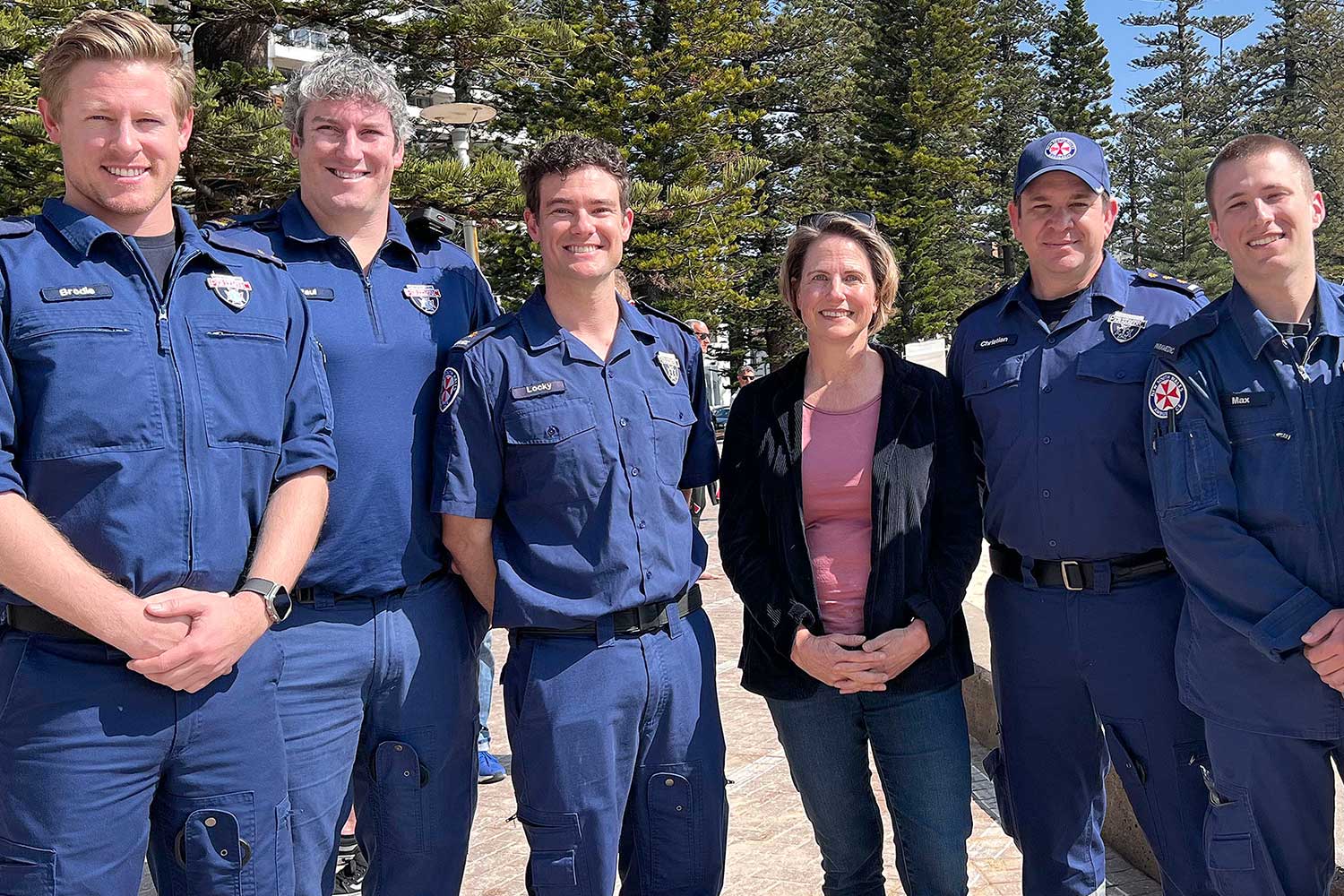 A Kurraba Point woman is lucky to be alive after an early morning swim at Manly turned deadly.
Katherine Smith was not expected to survive after she was pulled from the water with no pulse at 6:30am on July 29.
The experienced ocean swimmer told Mosman Collective she had just made it over the breakers when she suffered a sudden medical episode and had difficulty breathing.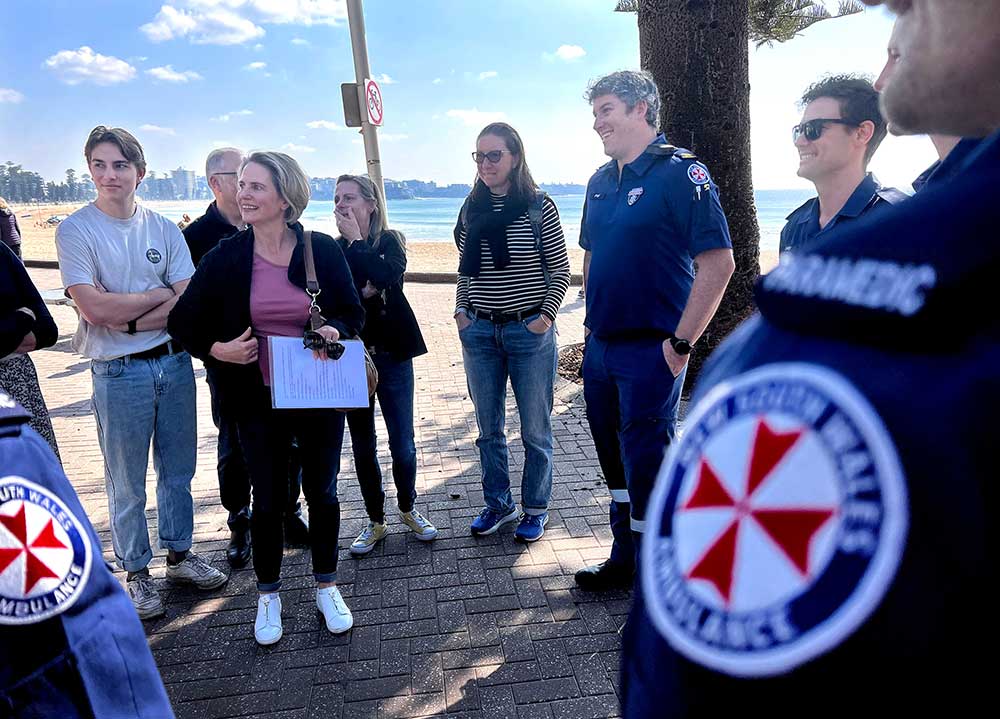 At the time, Mrs Smith, an asthmatic, was with several other local women in the Northern Beaches "Bold and Beautiful" swim group.
"All I remember is swimming out and thinking my breathing wasn't quite right, so I turned around to grab my Ventolin," she said.
"I have no recollection of what happened next."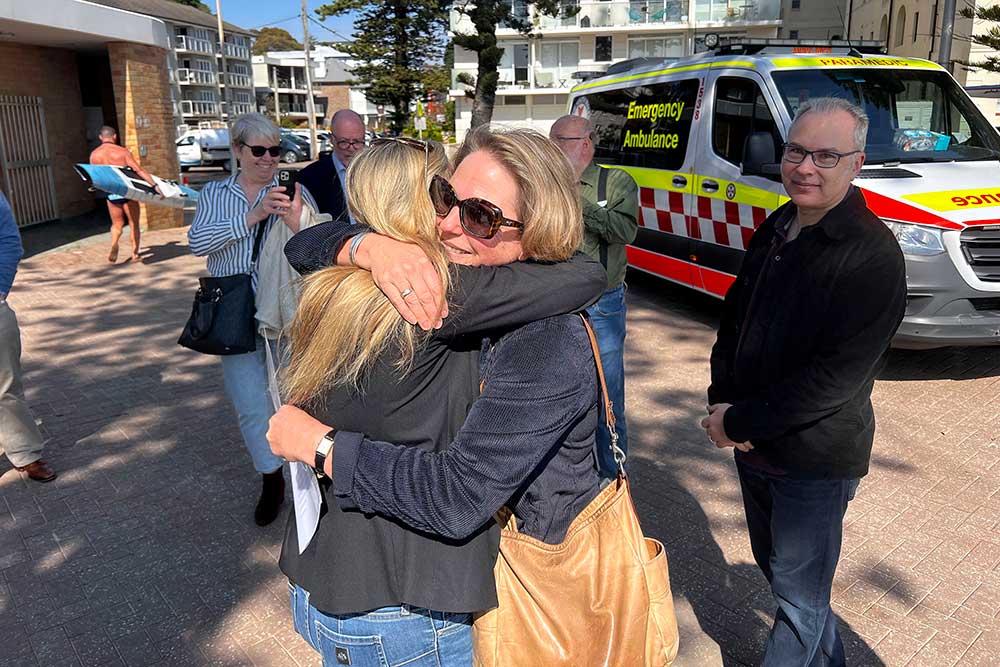 Luckily, Mrs Smith was alongside another strong swimmer, Simone Salier, who immediately suspected something was wrong.
Simone shouted for help and another friend, Melissa Pye, from Neutral Bay, quickly swam over and saw that Ms Smith's lips were turning blue and she was struggling to breathe.
"It looked like she was gasping for air," Ms Pye said. "I flipped her onto her back, and we held her up, and I started kicking in to the beach with her.
Get The Latest News!
Don't miss our top stories delivered FREE each Friday.
"Her face was getting bluer, and her head flipped back, and I thought, 'Oh my God, she's unconscious'."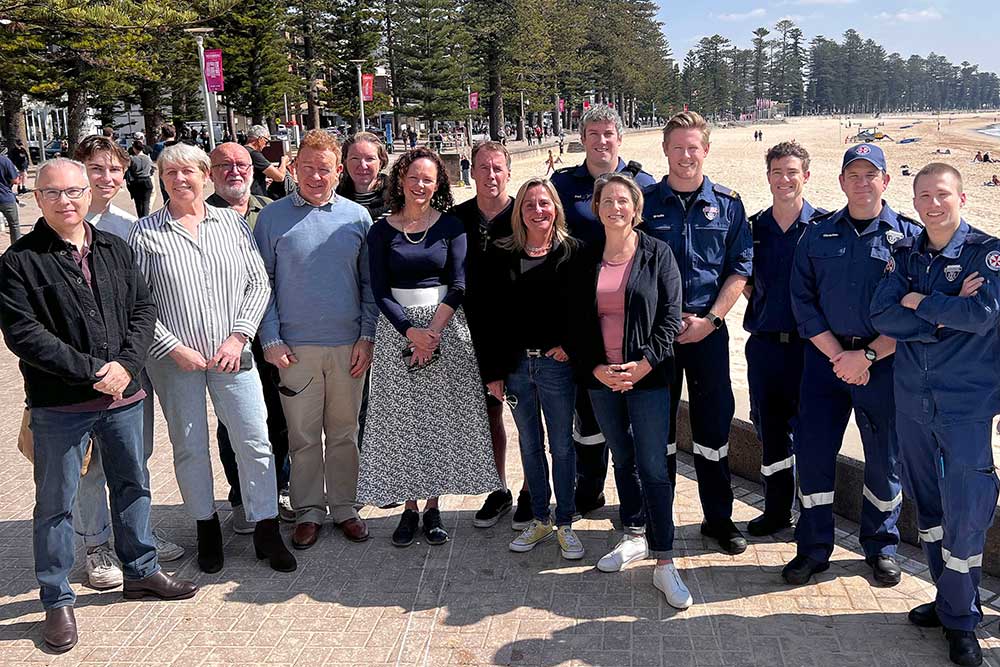 Balgowlah Heights man Peter Ingle, who was training on a race board nearby, rushed to help, providing mouth-to-mouth resuscitation on the shore-line as paramedics were called.
Five people took it in turn to do CPR on Ms Smith before NSW Ambulance officers arrived, including Anthony 'Chugga' Vieceli and doctors Kate Schofield and Alistair Boyce, who were luckily nearby.
"There was foam coming from her mouth, and her eyes had rolled back," Mr Ingle said. "We could not feel a breath or get a pulse."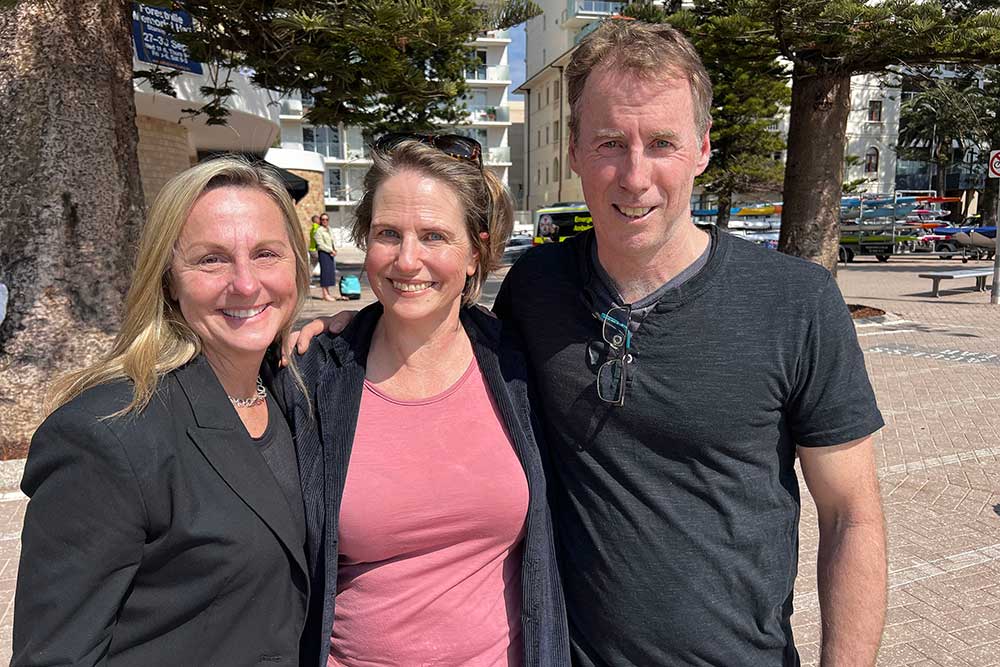 Inspector Christian Holmes told Mosman Collective that Mrs Smith was revived while en route to Royal North Shore Hospital under police escort.
The mother of three grown children, Mrs Smith said her family is "counting our blessings" after the near-death experience.
"My poor husband and children were quite traumatised by the whole thing, and I am the least emotionally impacted because I was unconscious during the whole episode," she said.
"We have always been a very close-knit family, but this has tightened our bond."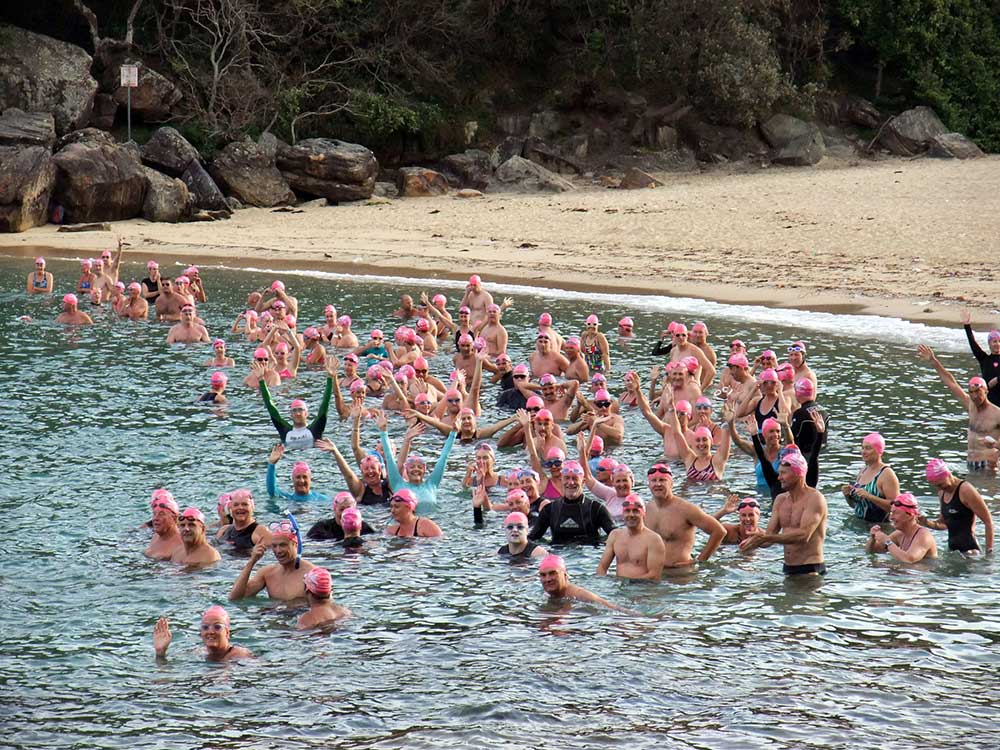 Mrs Smith said she had "no words" to express her gratitude at a special reunion on Manly Beach to thank her life-savers this week.
"No one gave up; that's why I'm still here," she said.
"I'm truly grateful to live in a country where so many resources were put into my care, with incredible skill, commitment and professionalism when the chances of my survival were almost zero."
Mrs Smith said she looks forward to ocean swimming again once she returns to total health.
Get The Latest News!
Don't miss our top stories delivered FREE each Friday.