Drop Your Dollars: Hit the shops in Mosman to win $500 – no strings attached!
Shoppers in Mosman can win some cold, hard cash this Christmas, thanks to a festive initiative from the Chamber of Commerce.
Following its successful launch two years ago, the campaign known as Drop Your Dollars is running the campaign this November and December, with locals already throwing their support behind small businesses.
"All you need to do is spend money in Mosman during November and December 2023, take a photo of your receipt and send it in," Chamber of Commerce President, Tamara Keniry, told Mosman Collective.
"There is no minimum spend."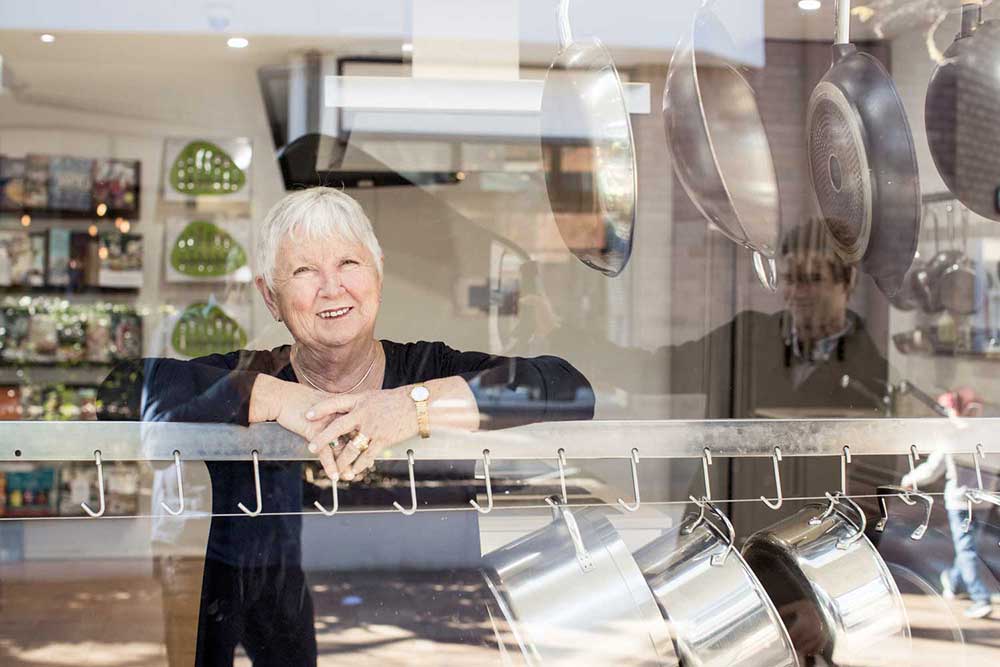 Winners will be drawn each month, with a $500 prize going to a lucky shopper – and another $500 to the business where the money was spent.
"It means we are giving away $1000 each month, and we are pleased to be able to give a helping hand to our local shop keepers," Ms Keniry said.
Get The Latest News!
Don't miss our top stories delivered FREE each Friday.
"Local small businesses are struggling, and we all need to support them, especially at this time of year.
"Drop Your Dollars is designed to encourage the community to 'think Mosman first' whenever they need to buy anything."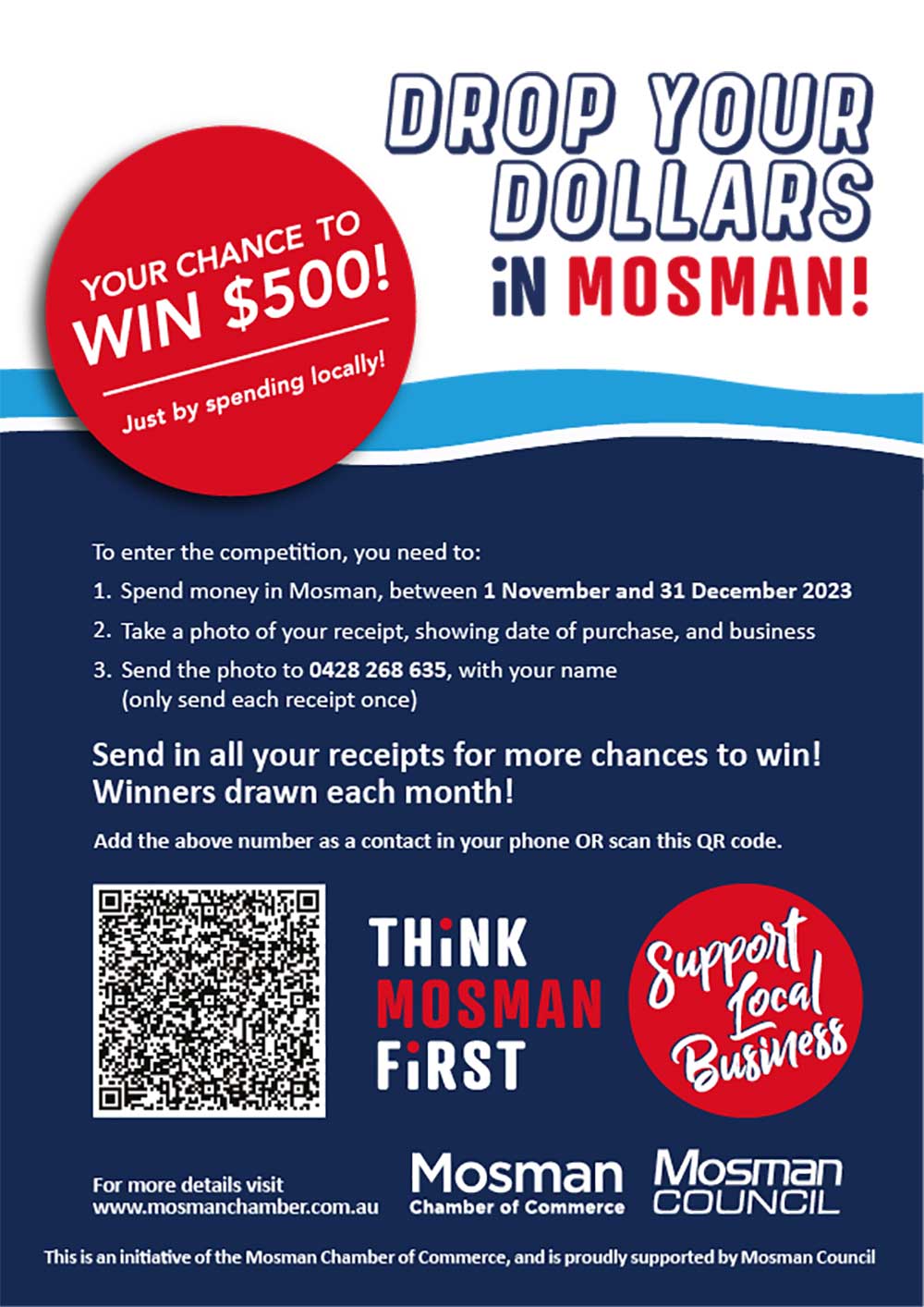 Ms Keniry said she encouraged residents to purchase vouchers at local beauty and hairdressing salons, dine at local restaurants and buy Christmas gifts this season in the Mosman LGA.
"People should always think "can I get what I need right here in Mosman?", Ms Keniry said.
"We have so much to offer, but we need to support these businesses if we want to keep being able to say that."
Drop Your Dollars and WIN!
Spend money in Mosman between November 1 and December 31.
Take a photo of your receipt, showing date of purchase and the business name.
Send the photo to 0428 268 635 with your name.
Only send your receipt ONCE.
Send in all your separate receipts for more chances to win.
Get The Latest News!
Don't miss our top stories delivered FREE each Friday.