Jobs Special: Looking for work? Mosman stores need local staff. Here's what's available.
Ongoing staff shortages caused by the pandemic have left hundreds of positions vacant from Mosman to Neutral Bay, giving local jobseekers the opportunity of working close to home.
Figures from the Australian Bureau of Statistics released last week show there were 471,000 job vacancies nationally in August – 10,000 less from May 2022.
Lauren Ford, head of Labour Statistics at the ABS, said: "The number of job vacancies declined by 2 per cent over the three months to August 2022, although remained elevated in historical terms and are still more than double pre-pandemic levels."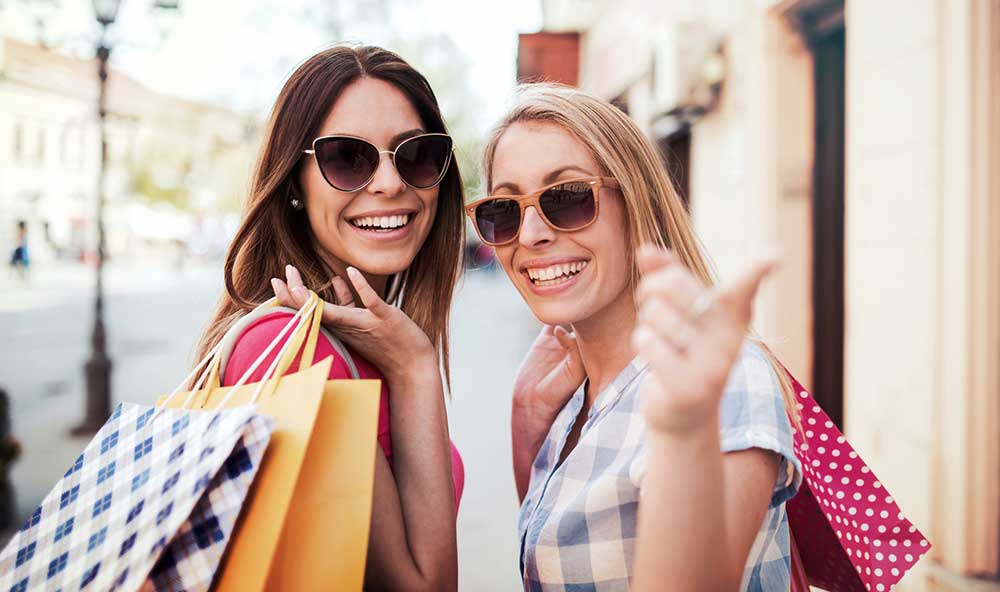 "The large growth in vacancies through the pandemic has coincided with a decline in the number of unemployed people. As a result, there were a similar number of unemployed people (488,000) to job vacancies (471,000) in August 2022, compared with three times as many unemployed people to vacancies before the start of the pandemic," Ms Ford said.
"Despite the overall quarterly decrease, the number of job vacancies continued to increase in some industries, such as Retail trade (up 15 per cent) and Accommodation and food services (up 14 per cent). This reflected ongoing labour shortages in a tight labour market, particularly in customer facing industries," Ms Ford said.
In our local area, there are several new jobs we'll highlight this week, suitable for a wide cross section of the community.
Mosman Chamber of Commerce
Marketing and Events Coordinator.
Are you looking for a dynamic and engaging part-time role (5-10 hours/week – will vary) with an organisation that is a key part of the local community?
If you're super organised, a great marketing all-rounder with event and social media skills then this role could be for you.
You will be involved in planning a mix of marketing, social media, and event management for the Mosman Chamber of Commerce (MCC), helping us to succeed in our mission to be a leading voice and resource supporting business prosperity in Mosman.
Working autonomously, you will report primarily to the President, and other committee members on occasion, working a flexible approx. 5-10 hours-per-week schedule from home.
Main Responsibilities:
1. Marketing including social media
Design, create and send monthly e-newsletter, event reminders and other ad hoc EDMs (currently done through MailChimp)
Plan, create and post on social media channels (Facebook, Instagram, LinkedIn)
Add events and promotions to the MCC website (WordPress)
2. Events
Schedule & book events as required
Create events in Eventbrite (or possibly Humanitix)
Ensure events are promoted through all channels – EDMs, social media channels
Assist when required in production of run sheets, booking speakers and presentations as required (potentially 2 per annum)
Liaise with venues and organise catering, layout and equipment needed
3. Working with the Executive Committee
Attend Monthly Committee meeting in person (mandatory). First Tues of every month 5.30pm – approx. 7.30pm in Mosman.
Skills & Experience Required:
Adept and proactive in digital communication
Effective, advanced written skills
Ability to prioritise work tasks and work autonomously
Experience in MS Word, Excel, Eventbrite, Mailchimp
Demonstrated ability to manage competing priorities
Good interpersonal skills
Proficiency in Canva, social media marketing
WordPress knowledge is a bonus
To apply, or ask questions regarding the role, pls email [email protected]
Balmoral Corner Store
Sous Chef + Commis Chef + Manager
Balmoral's new café The Corner Store is locally owned and looking for staff in three roles:
Sous Chef
Commis Chef
Restaurant Manager
A Sous Chef is required to take control of day-to-day duties and assist the Head Chef in running the kitchen smoothly. Great location opposite Balmoral Beach, great work/life balance and an energetic, fun, hard-working team.
The duties of a Sous Chef include:
Assisting the chef with the day-to-day running of the kitchen
Designing menus together with the head chef
Preparing, cooking, and presenting food in accordance with restaurant standards
Supervising the work of the kitchen brigade
Ensuring dishes are prepared and presented in accordance with recipes
Deputising for the head chef where absent
Ordering food provisions, performing stock control and overseeing inventory management
Ensuring that all kitchen operations follow food hygiene (HACCP) and safety regulations
Organizing kitchen staff work shifts
Coordinating staff training and development
Managing and resolving any issues that may arise quickly and efficiently
A Commis Chef is required to work under the supervision of the Head Chef as a junior member of the kitchen. The Corner Store offers a great location opposite Balmoral Beach, great work/life balance and an energetic, fun, hard-working team.
The duties of a Commis Chef include:
Accurately measuring meal ingredients for the Chef de Partie.
Preparing meal ingredients, which includes seasoning of different meats as well as washing, peeling, and chopping vegetables and fruits.
Preparing basic salads and sauces as directed by the Chef de Partie.
Receiving deliveries and verifying that all ordered items have been delivered and are of good quality.
Taking inventory of restaurant supplies and notifying the supervisor of low or depleted supplies.
Discarding all expired and spoiled food items stored in the stock rooms, refrigerators, and freezers.
Performing basic cleaning duties and ensuring that workstations are properly sanitized.
Plating and presenting meal items as per the Chef de Partie's instructions.
A RESTAURANT MANAGER is also needed at the new café. If you have experience running a top-notch Sydney eatery, please get in touch with [email protected]
Wescon Group
Full Time + Part Time Cleaners
Mosman's local cleaning contractors – Wescon – are looking for female and male cleaners to join their growing team. The role is essentially cleaning of the public amenities within the Mosman district. Parks, sporting ovals and beaches. Joining our team will mean you are willing to help throughout all roles. This would be a great job for HSC leavers looking for work before Uni begins in 2023. Stu and his team are a well-known, respected crew and familiar faces on our local beaches,
Qualifications & experience:
Cleaning experience is preferred but not essential
Own car to get to and from worksite, driver's license (You will be provided the company vehicle on commencement of shift)
Please only apply if you have Australian work references
Tasks & responsibilities:
Task below are not limited to and can vary as requested
Floors and Entrances Sweep, mop, wash, spot clean stains
Toilets Pans Seats Urinals Clean and sanitise all surfaces
Basins and Fittings Clean and sanitise all surfaces
Showers and fittings Clean and sanitise all surfaces
Consumables Restock paper and soap Maintain appropriate stock levels in cleaners storage areas
Shifts available:
Male:
Monday – Friday 1am -7am
(Must be able to drive manual vehicle)
Female: 
Thursday, Friday, 7:30am – 3:30pm
Saturday, Sunday 9am – 2pm with possibility of further overtime during summer peak season.
Female:
Saturday, Sunday 9am – 2pm with possibility of further overtime during summer peak season.
Benefits:
Our company is one of the most renowned cleaning businesses in the Mosman area with over 27 years of experience, you will be given the opportunity to grow within our business as we grow.
Attractive hourly rate with annual leave, sick leave and 10% super paid on top, we believe in employee progression and offer great incentives.
If this sounds like you, get in touch with Anna at Mosman Collective and she will put you in touch with Stu.
Tigerlily Mosman
Boutique Assistant
Tigerlily is an Australian heritage branded founded in 2000 with styles inspired by artisans all over the world to bring customers the ultimate resort, swim and holiday wardrobe. The brand has 11 stores across Australia, a large online presence and are soon to launch into the US market.
Qualifications & experience:
Passionate about things Tigerlily
Incredible customer service and selling skills
Professional written and oral communication skills
Tasks & responsibilities:
Offer the highest standard of customer service and creating a world-class experience within the Boutique.
Establishing genuine and meaningful connections with customers and to foster great sales potential and invest in the lifetime value of the Tigerlily customer.
Foster a customer first sales culture.
Share our brand purpose and passion to create strong brand connections with team members and customers alike.
Maintain expert product knowledge by driving consistent engagement and understanding of product to offer expert advice on fabrication, construction and print.
Contribute to the operational success of the Boutique by supporting Store Leaders in the operations of the store as directed.
Represent the Tigerlily Brand with passion and innovation, challenging the status quo and creating a unique, head-to-toe looks for the shop floor.
If this sounds like you, please email [email protected]
Get The Latest News!
Don't miss our top stories delivered FREE each Friday.